Should I Buy Breakdown Cover for My Car?
If you buy a car that is either new or from an approved used programme, it will come with at least 12 months worth of breakdown cover. Chances are, of course, the car will have been prepared to such a high standard that you'll probably never need it.
If, however, you buy a used car outside of the approved network, including a private sale, the probability of it going wrong increases, which in turn makes buying breakdown cover a more sensible idea.
What Is Breakdown Cover?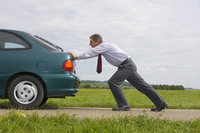 Breakdown cover is similar to insurance in that you pay for it up front and then hope you never need to use it. The first way to buy it is through an organisation whereby an upfront membership payment covers the cost of any future callouts you might make. These organisations often have their own fleet of vehicles that are used to recover stranded motorists.
Alternatively, you can join a 'pay and reclaim' type breakdown service provider. In this instance the provider doesn't have its own fleet, but instead contracts specialists, reducing its overhead and allowing for lower membership costs. The difference is that you need to pay these specialists directly when they recover your vehicle and then reclaim the fee from the breakdown service provider.
In either case, if your car breaks down, you simply call your provider, explain where you are, and they will come to your assistance.
Covering the Car or the Individual
When searching for breakdown cover, you'll need to decide whether you want it to apply to a particular car or to you as an individual. The former is cheaper but limits the cover to one car only. It should, though, apply to whoever is driving that car, making it a good option if you and your partner share a vehicle.
Opting for breakdown cover for yourself, rather than a specific vehicle, means you'll be covered regardless of what car you are travelling in, whether as a driver or a passenger. It is therefore more suited to those who regularly use different cars.
Levels of Breakdown Cover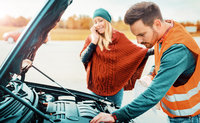 Regardless of whether you purchase breakdown cover for a car or an individual, there are different options to consider. At its most basic, breakdown cover will offer roadside assistance, where a mechanic will attempt to fix your car at the side of the road or, failing that, at the nearest garage—what's known as local recovery. Such policies usually don't kick into action until you are a set distance from your home (usually about a quarter-mile).
The next level of cover includes roadside assistance and local recovery with the added benefit of home start. This means the organisation will send somebody to your home if, for example, your car won't start in the morning.
With national recovery, the car can be recovered to a garage of your choice anywhere in the country. This is a useful upgrade for those who often travel long distances and therefore might conceivably be some way from home when they break down.
The top level of cover includes what is known as onward travel. In this case it is the organization's responsibility to help you complete your journey, which could mean covering the cost of public transport or arranging a hired car for up to three days. It will sometimes also cover accommodation for one night while your car is being fixed.
Some types of breakdown cover will also include European assistance. If you rarely drive your car abroad, there's no point paying for this, and you should ask for it to be removed. You can always add it again for short stints at a reduced cost, but be aware that you might need to provide notice up to three weeks prior to travel.
How Much Does Breakdown Cover Cost?
The cheapest breakdown policies start at about £26 per year, but at this price you might be limited to one callout or need to pay an excess if you break down. As such, these policies are best suited to those who are confident their car is unlikely to break down.
At the other end of the scale, you can pay more than £100 per year for comprehensive cover with onward travel from one of the large breakdown organisations. It is worth knowing, however, that this is one industry where it can pay to haggle, particularly when a policy is renewed. If they still won't budge on price, try buying the cover via a cashback website such as Quidco or Topcashback, because incentives tend to be very generous for new customers.
Breaking It Down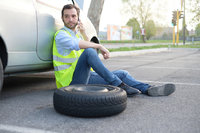 Unlike car insurance, it is not a legal requirement to have breakdown cover. Whether or not you choose to have it, therefore, is all about peace of mind.
What's reassuring is that if you decide not to take out cover and find yourself stuck at the roadside with a recalcitrant car, it is still possible to call on a breakdown organisation for help. However, a one-off recovery charge will exceed what a full membership would have cost, and while you can also sign up to be a member on the day of your breakdown, you'll pay way over the odds to do so.
As such, if you own a used car, it is sensible to organise some form of breakdown cover in advance of actually needing it. Just remember to be realistic with the level of cover you'll really need and set aside a couple of hours to shop around for the best deal.
The content above is for informational purposes only and should be independently verified. Please see our
Terms of Use
for more details.