2013-2020 Land Rover Range Rover Sport Expert Review
Review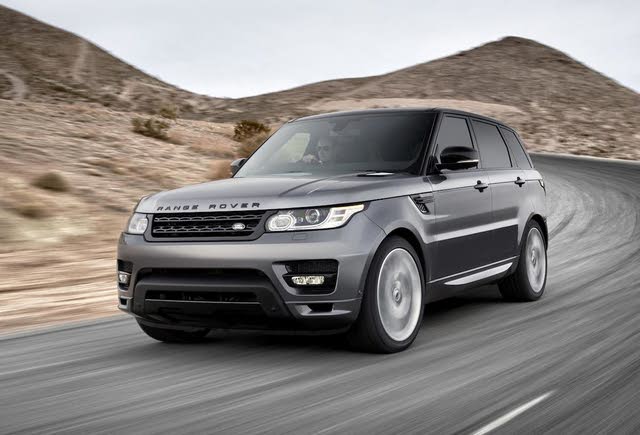 The Range Rover Sport is one of the most coveted SUVs on the used market – it's no surprise either, what with the handsome but understated styling, genuine off-road ability, a first-rate interior and sophisticated driving dynamics. The second generation model reviewed here arrived in 2013 and was better in every conceivable way than the car it replaced.
Fact File
Body Styles
Five-door SUV
Years Available
2013, 2014, 2015, 2016, 2017, 2018, 2019, 2020
Main Rivals
BMW X5
Porsche Cayenne
Audi Q7
Introduction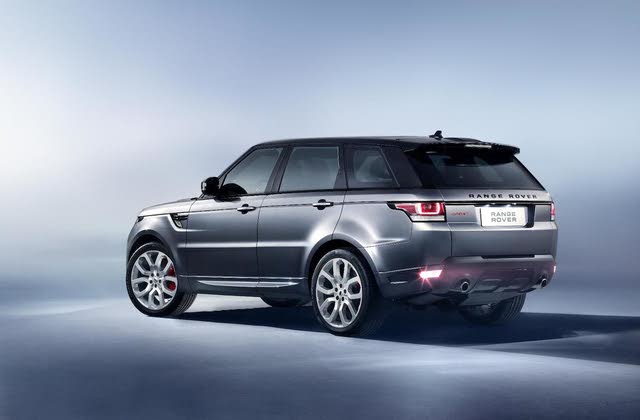 Codenamed L494, the second generation of Range Rover Sport was launched in 2013, facelifted at the start of 2018, and isn't due to be replaced until 2022.
Whereas the original Range Rover Sport, the L405, was more closely related to the Discovery beneath its skin, the later model uses the same platform that underpins the full-size Range Rover. Mostly aluminium in construction, it means the newer version is around 200kg lighter than the original, improving every facet of the car's ride and handling ability.
During the early part of the L494's life the engine line-up was as simple as it was straightforward: you could have a turbodiesel with either six or eight cylinders, or if you really wanted trouble your bank balance, a supercharged petrol V8. Later on the powertrain line-up was bolstered by a pair of hybrids as well as two smaller and more fuel efficient petrol engines.
Being a Land Rover product you shouldn't be surprised to hear that the Range Rover Sport is awesomely capable off-road, and is available with some clever electronic system to help out in the most extreme conditions. However, what's just as impressive is how good the Sport is to drive on the road. So broad is its repertoire that it can feel like a luxury car one minute and then a well-sorted (albeit high-riding) sporting saloon the next. Of course, it's an enormous vehicle and takes a careful hand to guide down a narrow road, but that can be said of all these large SUVs. Where the Range Rover Sport stands out is in the sense of occasion it adds to every drive.
Three Things To Know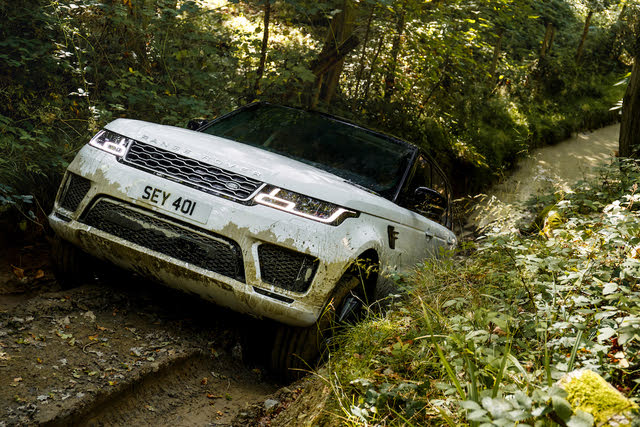 All versions of the Range Rover Sport sit on air springs as standard. As well helping to iron out the ride quality, these equip the Sport with variable ride height for off-road use, as well as a self-levelling function for towing.
A seven-seat configuration is available, but the two rearmost seats are really only big enough for small children. What's more, they fill the space where the spare wheel would otherwise live, meaning seven-seater Sports make do without.
The entry-level model is the SE, but these are hardly spartan with their leather upholstery and electrically-operated seats. Most cars were upgraded to HSE spec, ramping up the kit count.
Which One to Buy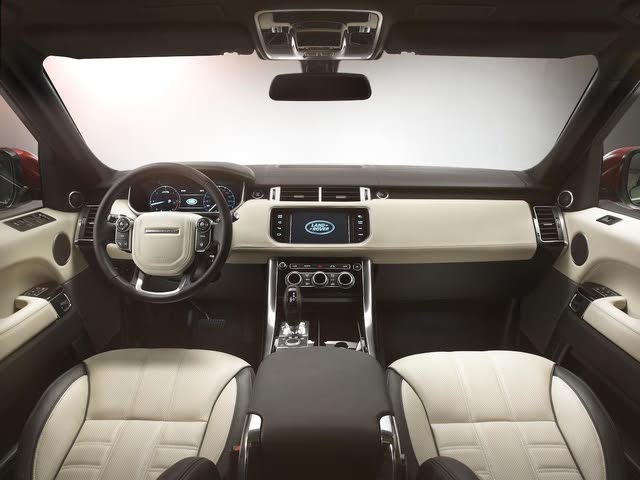 For the city: As long as you can regularly recharge its battery, the P400e plug-in hybrid model, introduced in 2018, will prove to be the most fuel efficient in town. As a plug-in hybrid it can switch between pure electric and petrol power sources to maximise efficiency.
For motorway fuel economy: Plug-in hybrids are far less effective over longer distances, so for motorway miles seek out the 3.0 TDV6. These are the most plentiful and will return around 35mpg in mixed driving.
For towing: The more powerful and far torquier 4.4 TDV8 is the one to have for effortless towing – or even if you just want strong performance without horrifying fuel bills. Expect 30mpg.
For those who love speed: At launch the fastest model was the petrol-powered 5.0 V8 Supercharged with 503bhp, but this was quickly superseded by the 542bhp SVR. It was updated in 2017, receiving an additional 25bhp.
Running Costs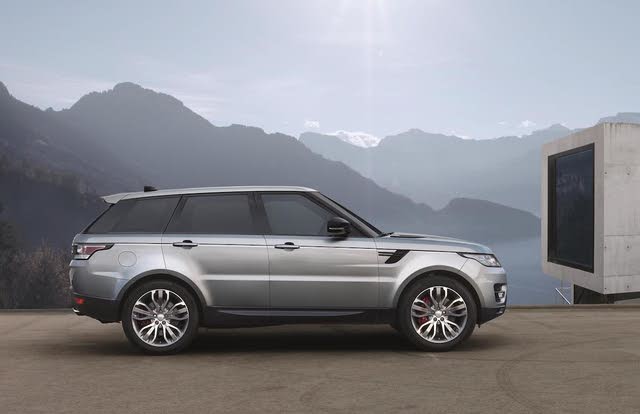 If you're hoping to run a Range Rover Sport on a tight budget you'll be in for a swift and rude awakening. At most you can expect around 35mpg in mixed driving, but go for one of the more powerful models and that'll slip significantly (you might not see more than 20mpg from supercharged petrol V8s). Meanwhile, consumables such as tyres, brake pads and fluids will all be relatively costly to replace. A full set of rubber for 22-inch wheels, for instance, will cost the thick end of £800. That's for brand name tyres, while the best quality items on the market will cost substantially more. A pair of front brake pads, meanwhile, can cost upwards of £300 through official channels.
Road tax needn't be a huge concern – entry-level turbodiesel V6 models will cost £300 a year, rising to £570 for petrol V8s. The real cash drain, however, will be keeping on top of a Sport's record for patchy reliability. If the car in question has slipped out of warranty you should anticipate occasional trips to the dealer or your local specialist to have niggling faults put right.
The key, then, is to consider if it's worth paying a little more than you'd hand over in a private sale and get yourself a Land Rover approved used car. These come with a minimum of 12 months of warranty cover, in which time there is no limit to the number of claims you can make nor any mileage restrictions (the warranty can be extended at additional cost). Approved cars also come with 24/7 roadside assistance for the same term.
Meanwhile, Land Rover offers fixed price servicing for cars over three years old. A minor service on a 3.0 TDV6 costs £385 while a major service on a petrol V8 is only moderately more expensive at £450 – although SVR versions will cost more again.
Common Problems
The L494 has rarely excelled itself in used car reliability surveys. One found that 60 per cent of diesel-powered Range Rover Sports had suffered 'major issues', while a 2019 study labelled it Britain's least reliable used car. You would therefore be wise to make sure you're covered by a warranty, ideally a manufacturer-backed one.
Most of the issues reported by owners are minor and fiddly rather than catastrophic. Sunroof and tailgate seals can leak, for instance, so you should check very closely for signs of water damage, or even pooling water in the case of the tailgate. Such faults should be put right by the dealership under warranty. There are reports, too, of the alignment of the boot and bonnet not being quite right, so make sure both closures sit flush to the rest of the bodywork and that they open and close smoothly.
The Land Rover infotainment system has rarely been a match for those from Audi and BMW, but once you've learnt its foibles it should be perfectly usable and offer all the functionality you'll need, such as phone mirroring and satnav. Some owners report these systems freezing up and requiring a dealer reset, however.
These cars are very capable of serious off-roading, but the vast majority will live their lives on sealed roads only. Nonetheless, it is still worth checking the wheels and lower bodywork very carefully for signs of damage that might have been picked up on rocky off-road tracks. These are tough machines, however, so minor imperfections should be used as a bargaining tool rather than reason to walk away.
Finally, you should look for evidence in the service book of correct adherence to the service schedule (a poorly maintained Range Rover Sport will prove to be a costly and infuriating one) and check with the vendor or supplying dealer that all recall work has been properly carried out.
The CarGurus Verdict
If you set your expectations with regard to running costs and get yourself covered by a comprehensive warranty, a Range Rover Sport could prove to be a winning used purchase. The car is luxurious and refined as well as spacious, good to drive on the road and masterful away from it, and it'll look fantastic parked up on your driveway. However, if you happen to get unlucky and your car turns out to be a troublesome one (which has been known to happen), you'll find yourself visiting your local dealership more often than you'd like – if you don't have warranty cover in that instance your wallet could take a hammering.
This isn't to say you shouldn't dismiss a used Range Rover Sport entirely, just that you should go in with your eyes wide open. Find a good one and you'll have one of the most desirable and most capable vehicles that Land Rover has ever built.
What's your take on the 2013-2020 Land Rover Range Rover Sport?