Audi A3 Mk4 (2020-2021) Expert Review
Review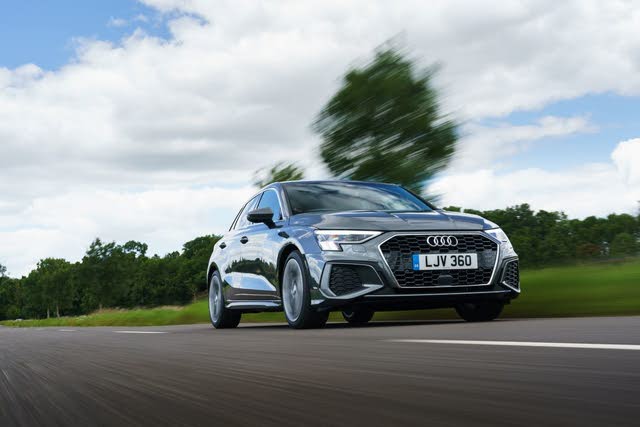 The 2020 Audi A3 Sportback is a very tempting choice in the super-competitive premium hatchback sector. Good looks and an exclusive badge mean it's as desirable as ever, and it's also good to drive, well equipped (both on luxury and on safety) and practical enough for a small family. No longer the class-leader for quality, but you can't have everything.
Fact File
Introduction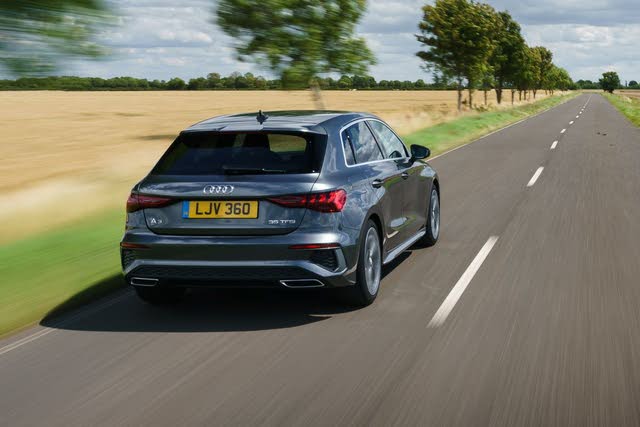 Being the best of the best is always impressive, but the shine is taken off a little when part of the reason for your dominance is because the competition isn't really up to snuff. Yes, you could be like Usain Bolt and wipe the floor with all-comers each and every time, but surely, your achievement is a little more satisfying when you've got an absolutely outstanding rival that really tests you, keeping you on your toes. A Cristiano Ronaldo to your Leonel Messi. A Raphael Nadal to your Roger Federer.
The third-generation Audi A3 was definitely the Bolt of the bunch. It was a truly fabulous car, and when compared with flawed rivals such as the BMW 3 Series and Mercedes A-Class, it well and truly trounced them every single time, even towards the end of its life.
That end inevitably came, however, and the Mk3 A3 has now been replaced by the fourth-generation version. For the reasons explained, this car has some extremely big boots to fill, and its task is made even harder by the fact that the latest rivals from BMW and Mercedes have really got their collective acts together, being absolutely brilliant in a number of areas. So can the latest A3 maintain Audi's place at the top of the pile? Well, if it can, it'll be an achievement as impressive as any Olympic gold medal, Ballon D'Or or Grand Slam title.
Encouragingly, the latest A3 is still a fabulous car to drive. The ride has a slightly firm edge, so you do feel plenty of the surface beneath you, but bumps and ruts never seem to upset or unsettle the car, no matter how big they are, so life stays comfortable. That said, higher-spec versions come on a lowered sports suspension, which is likely to feel firmer still, but because we haven't tried it yet, we can't tell you if it takes things too far.
This firmness does pay dividends in the way the car handles, too. Ok, it doesn't quite feel pointy or as agile as a 1 Series, but strong grip, tight body control and responsive steering mean it still feels very nimble indeed, and it's a sight more comfortable than the BMW, too.
The turbocharged engines impress with their refinement, performance and efficiency, meanwhile, and standard luxury and safety equipment is in plentiful supply. There's some appealing technology on board, too. And, with competitive cabin space, easy access (no three-door is offered with this generation of A3, leaving only the five-door Sportback, with saloon and cabriolet versions likely to follow) and a large, well-shaped boot, it also does a very reasonable job on practicality.
It might surprise you, though, that the A3 doesn't do such an admirable job on interior quality, an area that has always been Audi's speciality. Don't get us wrong, with plenty of soft-touch materials, glossy black trim finishers and metallic-effect plastic panels, this still feels like a classy product. However, harder, scratchier, less appealing plastics are on show in the lower reaches of the cabin, and some of the other panels and buttons also feel rather lightweight. You just don't expect that in a car with four rings on the nose, and importantly, the A3 now lags behind its rivals in this key area.
That aside, though, the A3 is as much of a box-checker as it ever was, so it's still a great all-rounder. By the same token, though, it's no longer the stand-out class-leader it used to be, so premium hatchback buyers now have a much more difficult choice.
Three Things To Know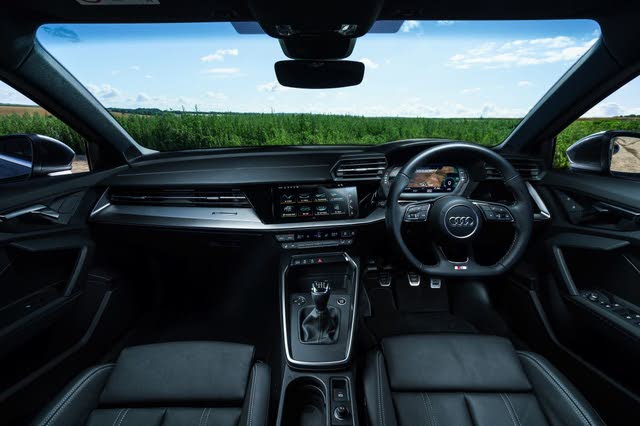 Being at the posher, pricier end of the family hatchback market, you'd expect the A3 to come rammed with luxury kit in order to justify the price, and to be fair, it doesn't do at all badly on that score. Importantly, all versions come with pretty much the same infotainment system as standard, which includes the 10.1-inch touchscreen, the 10.25-inch 'Virtual Cockpit' digital instrument panel, and functionality that includes satnav, DAB radio, Bluetooth, voice control and Apple Carplay/Android Auto. Entry-level Teknik cars also come with manual air-conditioning, cruise control, automatic lights and wipers, remote locking, rear parking sensors and 16-inch alloy wheels. Standard safety kit includes automatic emergency braking, lane departure warning and six airbags.
You'll find that every step up the trim structure adds an extra inch to the size of the alloys you get, along with various aesthetic upgrades inside and out. Sport cars also come with leather upholstery, two-zone climate control and 40/20/40 split-folding rear seats (they're split 60/40 in the Teknik, which is less versatile), while S line trim adds sports suspension, sports seats and extra LED lighting. Edition 1 cars add bespoke upholstery, powered and heated front seats and a bigger 12.3-inch Virtual Cockpit display. Vorsprung cars add adaptive cruise control and a head-up display.
There are only four engine choices on offer for now, but wait a wee while, and you'll have plenty more, some of them very interesting ones. Various mild hybrid options will be available, along with a pair of plug-in hybrids (which will probably be badged TFSIe rather than the e-tron badged used on the A3 before), which will most likely use the same powertrain used in similar models from Skoda, Seat and Volkswagen. There will also be an S3 hot hatch version, which will have a turbocharged 2.0-litre engine giving out a whopping 306bhp. Audi says the car will do 0-62mph in 4.8 seconds.
Which One to Buy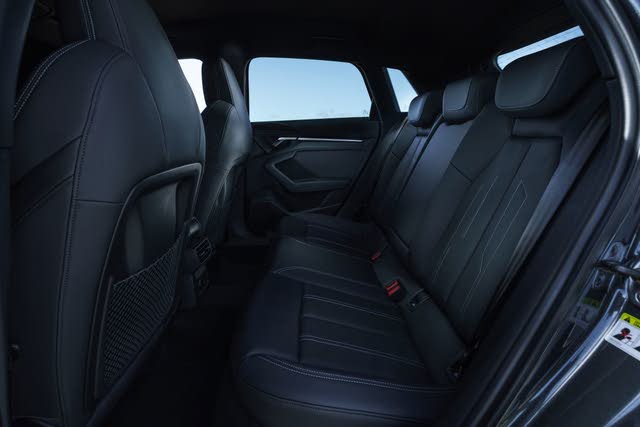 It's unlikely that you'll be buying an A3 on a budget, because if money's that tight, there are far cheaper hatchback choices to be had. But, if your heart is set on the Audi and you're still trying to look after the pennies, then you'll want to consider the entry-level 30 TFSI version. It's the cheapest variant available, particularly when combined with the most basic Teknik trim, and it comes with a turbocharged 1.0-litre three-cylinder petrol engine giving out 108bhp. With a 0-62mph sprint time of 10.6 seconds, its performance doesn't sound too bad, but we haven't tried it yet, so we don't know for sure how mercilessly you need to thrash it to get there. We'll update this review once we do.
If you like the idea of petrol power, but you want a bit more go, then you might want to upgrade to the 35 TFSI version. This uses a bigger 1.5-litre turbocharged unit that delivers 148bhp, and it delivers it eagerly and smoothly, too, making your progress effortless and civilised. It can be paired either with a six-speed manual gearbox or a seven-speed S tronic (twin-clutch automatic).
Those after ultimate fuel economy will want to consider the 30 TDI. It has a 2.0-litre turbodiesel engine, but with a modest power output of just 114bhp, it's only marginally quicker than the entry-level petrol, and has to be worked pretty hard for decent acceleration. However, an official WLTP fuel economy figure of almost 66mpg is not to be sniffed at.
However, we reckon most diesel buyers will be better off with the 35 TDI, especially if they regularly travel loaded up with family or friends, or often do long motorway runs. This 148bhp 2.0-litre unit delivers muscular performance from anywhere on the rev range and a very decent turn of pace when required, and because it's also smooth and quiet, your progress is always impressively sophisticated, too.
Running Costs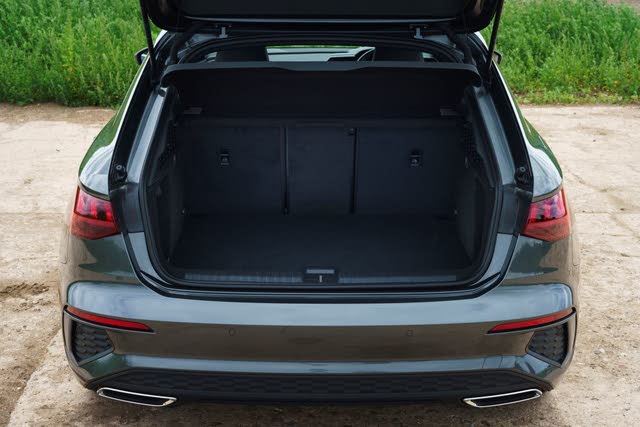 Compare list prices with the equivalent versions of the BMW 1 Series and Mercedes A-Class, and they're pretty similar, but if you're splitting hairs, the Audi does cost a fraction more than the other two. All three are likely to shed their value at a similar slow rate, too, so used prices will remain high for some time to come. And also, it'll come as no surprise that all three of these cars will be considerably more expensive than similarly sized hatchbacks from less prestigious brands.
Broadly speaking, the A3's official fuel economy figures are a match for those of rivals, so although it might be a tad more expensive to buy, the Audi shouldn't cost any more to run.both the diesel return upwards of 60 mpg, with the the 30 TDI getting closer to 66 mpg, while the figures for the two petrol engines sit just either side of the 50 mpg mark, although it's worth noting that the 35 TFSI is marginally more efficient when paired with the twin-clutch gearbox rather than the manual.
Again, servicing costs will be on a par with those of BMW and Mercedes, and more than those of more mainstream manufacturers, but Audi does offer fixed-price servicing plans, plus the option to spread the cost of servicing and repairs by paying in installments, helping you to plan your finances.
At the time of writing, insurance groupings for the A3 sat between 20 and 29, but that'll inevitably change as more engine choices are introduced. The vast majority of A3s will also be subject to an annual VED bill of £150 per year. There are some exceptions, though. The plug-hybrids will qualify for a £10 discount on that rate (whoop-de-do), while any car that cost more than £40,000 when brand new will face an additional £325 surcharge between years two and six of the car's life. Currently, no A3 costs quite that much, but it is possible to take it over that threshold with optional extras.
Reliability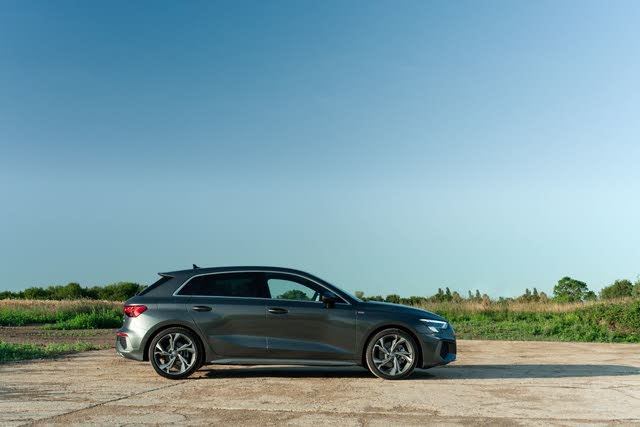 You might think - not unreasonably - that forking out more cash on a car from a premium German brand might increase your chances of trouble-free motoring, but unfortunately, it doesn't really work that way. In fact, look at pretty much any reliability survey doing the rounds - including both the JD Power Vehicle Dependability Survey and the Warranty Direct Reliability Index - and you'll find Audi, BMW and Mercedes languishing near the foot of the table of manufacturers. The best and worst of the bunch depends on which study you happen to be looking at at the time, but regardless, all three put in a pretty disappointing shift in this area.
Obviously, with this generation of A3 still being so new, there's very little reliability data available as yet, so we'll struggle to give you the heads-up about any common problems to watch out for, and so far, there have been no recalls to tell you about. We can tell you, though, that Audi offers extensions to the car's standard three-year/60,000-mile warranty (which is a fairly run-of-the-mill arrangement) for a nominal fee of a few hundred quid. Given Audi's fairly iffy reputation for mechanical dependability, this could prove to be a very worthwhile investment.
The CarGurus Verdict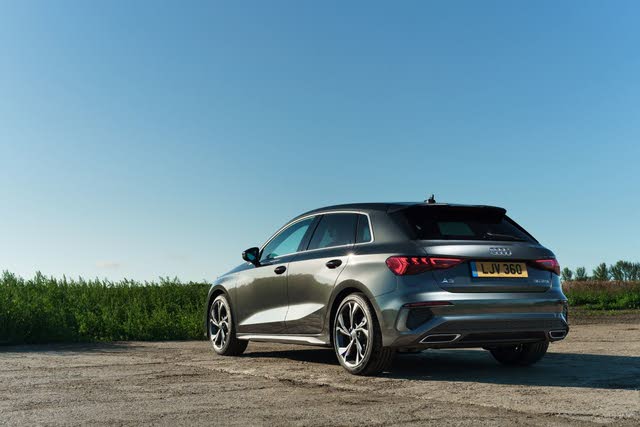 The previous incarnation of the Audi A3 held a head-and-shoulders lead over its rivals of the time. That's no longer the case, because the competition has seriously upped its game, while in truth, the latest 2020 A3 hasn't really progressed all that much.
Forget all that for a moment, though, and the reality is that the A3 is still a very competitive car in the prestige hatchback class. It's every bit as desirable as the BMW 1 Series and Mercedes A-Class with which it competes, and it has the style, technology and practicality to match.
Granted, build quality might have taken a slight backward step, but it's still a comfortable and entertaining car to drive. It might cost you a fraction more than its rivals, too, but it still feels worth the money you pay, and it comes with plenty of luxury kit to help justify the cost.
What's your take on the Audi A3 Mk4 (2020-2021)?