Imperial Car Supermarkets Southampton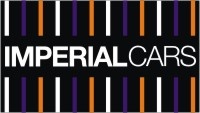 Millbrook Trading Estate, Second Avenue, Southampton, South East England SO15 0LP
Today
9:30am - 7:00pm
(Closed Now)
Show business hours
Hide business hours
50.91699981689453
-1.4600000381469727
Imperial Car Supermarkets Southampton
Millbrook Trading Estate, Second Avenue
Southampton, South East England SO15 0LP
https://static.cargurus.com/images/forsale/2017/03/29/03/31/2013_volkswagen_golf-pic-8351044143481077683-152x114.jpeg
2013 Volkswagen Golf 1.6TDI SE (s/s) Hatchback 5d

Used Cars

in

Southampton, South East England SO15 0LP

Great Deal

£1,733 BELOW

Instant Market Value of £11,031

Price: £9,298

Mileage: 26,498

Location: Southampton, South East England SO15 0LP

Approved Used:

No

Transmission:

Manual

Colour:

Black

Description:

Used 2013 Volkswagen Golf 1.6TDI SE (s/s) Hatchback 5d for sale - £9,298, 26,498 miles with Bluetooth, Adaptive Cruise Control, Alloy Wheels
https://static.cargurus.com/images/forsale/2017/04/01/03/30/2014_nissan_qashqai-pic-9055204139875166910-152x114.jpeg
2014 Nissan Qashqai 1.6dCi Tekna Xtronic CVT

Used Cars

in

Southampton, South East England SO15 0LP

Great Deal

£1,769 BELOW

Instant Market Value of £17,718

Price: £15,949

Mileage: 12,471

Location: Southampton, South East England SO15 0LP

Approved Used:

No

Transmission:

Automatic

Colour:

Black

Description:

Used 2014 Nissan Qashqai 1.6dCi Tekna Xtronic CVT for sale - £15,949, 12,471 miles with Bluetooth, Leather Seats, Reversing Camera, Alloy Wheels
https://static.cargurus.com/images/forsale/2017/03/12/03/32/2016_bmw_3_series-pic-2931629208815385594-152x114.jpeg
2016 BMW 3 Series 3.0TD 335d xDrive M Sport Saloon 4d

Used Cars

in

Southampton, South East England SO15 0LP

Great Deal

£6,119 BELOW

Instant Market Value of £29,679

Price: £23,560

Mileage: 10,967

Location: Southampton, South East England SO15 0LP

Approved Used:

No

Transmission:

Automatic

Colour:

White

Description:

Used 2016 BMW 3 Series 3.0TD 335d xDrive M Sport Saloon 4d for sale - £23,560, 10,967 miles with Bluetooth, Leather Seats, Alloy Wheels
https://static.cargurus.com/images/forsale/2017/02/03/03/25/2015_vauxhall_mokka-pic-2078924317347005307-152x114.jpeg
2015 Vauxhall Mokka 1.6CDTi Tech Line (136ps) ecoFLEX

Used Cars

in

Southampton, South East England SO15 0LP

Great Deal

£1,957 BELOW

Instant Market Value of £12,520

Price: £10,563

Mileage: 26,064

Location: Southampton, South East England SO15 0LP

Approved Used:

No

Transmission:

Manual

Colour:

Blue

Description:

Used 2015 Vauxhall Mokka 1.6CDTi Tech Line (136ps) ecoFLEX for sale - £10,563, 26,064 miles with Bluetooth, Alloy Wheels
https://static.cargurus.com/images/forsale/2017/03/25/03/29/2010_citroen_ds3-pic-4997676037780628242-152x114.jpeg
2010 Citroen DS3 1.6TD DSport

Used Cars

in

Southampton, South East England SO15 0LP

Great Deal

£1,654 BELOW

Instant Market Value of £5,244

Price: £3,590

Mileage: 90,418

Location: Southampton, South East England SO15 0LP

Approved Used:

No

Transmission:

Manual

Colour:

Yellow

Description:

Used 2010 Citroen DS3 1.6TD DSport for sale - £3,590, 90,418 miles with Bluetooth, Alloy Wheels
https://static.cargurus.com/images/forsale/2017/02/03/03/29/2011_volkswagen_passat-pic-216035539819780503-152x114.jpeg
2011 Volkswagen Passat 2.0TD Sport (140ps) Estate 5d

Used Cars

in

Southampton, South East England SO15 0LP

Great Deal

£819 BELOW

Instant Market Value of £8,407

Price: £7,588

Mileage: 83,644

Location: Southampton, South East England SO15 0LP

Approved Used:

No

Transmission:

Manual

Colour:

Silver

Description:

Used 2011 Volkswagen Passat 2.0TD Sport (140ps) Estate 5d for sale - £7,588, 83,644 miles with Bluetooth, Alloy Wheels
https://static.cargurus.com/images/forsale/2017/03/09/03/28/2013_mini_mini_countryman-pic-7278735787021681475-152x114.jpeg
2013 MINI Mini Countryman 1.6TD Cooper ALL4 (Chili)

Used Cars

in

Southampton, South East England SO15 0LP

Great Deal

£1,951 BELOW

Instant Market Value of £11,077

Price: £9,126

Mileage: 41,030

Location: Southampton, South East England SO15 0LP

Approved Used:

No

Transmission:

Manual

Colour:

Brown

Description:

Used 2013 MINI Mini Countryman 1.6TD Cooper ALL4 (Chili) for sale - £9,126, 41,030 miles with Bluetooth, Alloy Wheels
https://static.cargurus.com/images/forsale/2017/04/04/03/30/2016_ford_galaxy-pic-6041071717623420634-152x114.jpeg
2016 Ford Galaxy 2.0TDCi Titanium (150ps) Powershift

Used Cars

in

Southampton, South East England SO15 0LP

Great Deal

£1,783 BELOW

Instant Market Value of £22,433

Price: £20,650

Mileage: 17,830

Location: Southampton, South East England SO15 0LP

Approved Used:

No

Transmission:

Automatic

Colour:

Grey

Description:

Used 2016 Ford Galaxy 2.0TDCi Titanium (150ps) Powershift for sale - £20,650, 17,830 miles with Bluetooth, Alloy Wheels
https://static.cargurus.com/images/forsale/2017/01/14/16/13/2015_mini_mini-pic-5397227310602776631-152x114.jpeg
2015 MINI Mini 1.5TD Cooper D (116bhp) 5d Auto

Used Cars

in

Southampton, South East England SO15 0LP

Great Deal

£1,608 BELOW

Instant Market Value of £14,608

Price: £13,000

Mileage: 9,751

Location: Southampton, South East England SO15 0LP

Approved Used:

No

Transmission:

Automatic

Colour:

Green

Description:

Used 2015 MINI Mini 1.5TD Cooper D (116bhp) 5d Auto for sale - £13,000, 9,751 miles with Bluetooth, Leather Seats, Alloy Wheels
https://static.cargurus.com/images/forsale/2017/01/14/16/27/2012_bmw_x3-pic-4407025204593662177-152x114.jpeg
2012 BMW X3 2.0TD xDrive20d M Sport Auto

Used Cars

in

Southampton, South East England SO15 0LP

Great Deal

£2,093 BELOW

Instant Market Value of £20,691

Price: £18,598

Mileage: 40,206

Location: Southampton, South East England SO15 0LP

Approved Used:

No

Transmission:

Automatic

Colour:

Black

Description:

Used 2012 BMW X3 2.0TD xDrive20d M Sport Auto for sale - £18,598, 40,206 miles with Bluetooth, Leather Seats, Alloy Wheels
https://static.cargurus.com/images/forsale/2017/04/19/13/58/2014_mercedes-benz_c-class-pic-661043882893687460-152x114.jpeg
2014 Mercedes-Benz C-Class 2.1CDI C220 BlueTEC AMG Line (s/s) Saloon 4d 7G-Tronic Plus

Used Cars

in

Southampton, South East England SO15 0LP

Great Deal

£2,614 BELOW

Instant Market Value of £22,312

Price: £19,698

Mileage: 25,582

Location: Southampton, South East England SO15 0LP

Approved Used:

No

Transmission:

Automatic

Colour:

Black

Description:

Used 2014 Mercedes-Benz C-Class 2.1CDI C220 BlueTEC AMG Line (s/s) Saloon 4d 7G-Tronic Plus for sale - £19,698, 25,582 miles with Bluetooth, Leather Seats, Reversing Camera, Alloy Wheels
https://static.cargurus.com/images/forsale/2017/03/16/03/31/2015_audi_tt_coupe-pic-1034733954511775250-152x114.jpeg
2015 Audi TT Coupe 2.0 S Line

Used Cars

in

Southampton, South East England SO15 0LP

Great Deal

£2,089 BELOW

Instant Market Value of £22,887

Price: £20,798

Mileage: 23,882

Location: Southampton, South East England SO15 0LP

Approved Used:

No

Transmission:

Manual

Colour:

White

Description:

Used 2015 Audi TT Coupe 2.0 S Line for sale - £20,798, 23,882 miles with Bluetooth, Leather Seats, Alloy Wheels
https://static.cargurus.com/images/forsale/2017/04/07/03/30/2014_nissan_qashqai-pic-5851940280867020693-152x114.jpeg
2014 Nissan Qashqai 1.5dCi Tekna

Used Cars

in

Southampton, South East England SO15 0LP

Great Deal

£1,412 BELOW

Instant Market Value of £15,401

Price: £13,989

Mileage: 26,066

Location: Southampton, South East England SO15 0LP

Approved Used:

No

Transmission:

Manual

Colour:

Grey

Description:

Used 2014 Nissan Qashqai 1.5dCi Tekna for sale - £13,989, 26,066 miles with Bluetooth, Leather Seats, Alloy Wheels
https://static.cargurus.com/images/forsale/2017/04/01/03/30/2014_peugeot_208-pic-4861121148663923094-152x114.jpeg
2014 Peugeot 208 1.6 GTi

Used Cars

in

Southampton, South East England SO15 0LP

Great Deal

£1,226 BELOW

Instant Market Value of £10,943

Price: £9,717

Mileage: 19,642

Location: Southampton, South East England SO15 0LP

Approved Used:

No

Transmission:

Manual

Colour:

Black

Description:

Used 2014 Peugeot 208 1.6 GTi for sale - £9,717, 19,642 miles with Bluetooth, Leather Seats, Alloy Wheels
https://static.cargurus.com/images/forsale/2017/03/16/03/31/2014_mercedes-benz_e-class-pic-4008552807944697314-152x114.jpeg
2014 Mercedes-Benz E-Class 2.1TD E220 CDI SE Saloon 4d 7G-Tronic Plus

Used Cars

in

Southampton, South East England SO15 0LP

Great Deal

£1,869 BELOW

Instant Market Value of £18,767

Price: £16,898

Mileage: 16,978

Location: Southampton, South East England SO15 0LP

Approved Used:

No

Transmission:

Automatic

Colour:

Silver

Description:

Used 2014 Mercedes-Benz E-Class 2.1TD E220 CDI SE Saloon 4d 7G-Tronic Plus for sale - £16,898, 16,978 miles with Bluetooth, Alloy Wheels
Please wait ...
Filter your search criteria!
A large number of vehicles matched your criteria. You are seeing the top 2,000 vehicles.

In order to review a dealer on CarGurus, you agree that:
You have contacted the dealership
You are not at the dealership or with a dealership associate
You are not an employee or associate of the dealership
Please verify the email or phone number you used to contact this dealer on CarGurus.
One message per user request. Text
HELP
to null for help. Text
STOP
to null to block.
Terms of Use
|
Privacy
A verification code has been sent to you. Enter it below to continue.
All reviewers have been verified to have contacted this dealer –
Learn More
CarGurus
https://www.cargurus.com
Andrew (sales) treated us very well, listened to what we needed and delivered excellent service. Collection when the car was ready though the handover centre was quick painless and very pleasant. Again, great service from that team. We had never considered buying a car from a car supermarket previously having had a perception that they would be sub standard and all about fast sales with little or no aftercare. Imperial proved us wrong .....
CarGurus
https://www.cargurus.com

Prompt contact via email and telephone. Very efficient. Won't take holding deposit which is frustrating, but otherwise good and fairly professional. Not all commitments honoured prior to handover, and pre-sale checks not comprehensive, but otherwise good.
CarGurus
https://www.cargurus.com
Bought this car & so far so good. The Dealership answerd all my questions promptly & clearly & within a reasonable time. By answering my questions it showed that they listened but more importantly understood my nature of questions - which to me was a plus. At no point did i feel i was being presurred to buy the car on the contray i was treated fairly & made to feel easy through the whole process. The Dealership is clean & tidy & the staff are knowledgable & friendly.... .I would have no problem in using them again.
CarGurus
https://www.cargurus.com
I bought a car from this dealer in Feb this year and had no problems at all. The transaction went smoothly, the staff were friendly and polite. I contacted them this month and again they followed up promptly. I would rate them as very good in my dealings with them.
CarGurus
https://www.cargurus.com
CarGurus
https://www.cargurus.com
From the first phone enquiry, regarding the vehicle I was interested in,right through to driving the vehicle home the staff were helpful and friendly. The entire process was stress free and a good experience. Also I was very pleased with the deal, financially.