Wilsons Nissan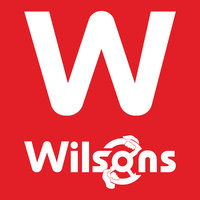 Nonsuch Industrial Estate, Kiln Lane
Epsom KT17 1DH

| | |
| --- | --- |
| Sales: 0808 164 9346 | Service: 01372 736000 |
Today 9:00am - 7:00pm

(Open Now)
Show business hours
Hide business hours
51.34270095825195
-0.2602129876613617
Wilsons Nissan
Nonsuch Industrial Estate, Kiln Lane
Epsom, South East England KT17 1DH
https://static.cargurus.com/images/forsale/2016/04/14/19/45/2015_citroen_c4_cactus-pic-7747414623337039378-152x114.jpeg
2014 Nissan Juke 1.6 Tekna (117ps) 1598cc Xtronic CVT

Used Cars

in

Epsom, South East England KT17 1DH

Great Deal

£1,427 BELOW

CarGurus IMV of £11,926

Price: £10,499

Mileage: 22,400

Location: Epsom, South East England KT17 1DH

Approved Used:

No

Gearbox:

Automatic

Colour:

Grey

Description:

Used 2014 Nissan Juke 1.6 Tekna (117ps) 1598cc Xtronic CVT for sale - £10,499, 22,400 miles with Bluetooth, Leather Seats, Navigation System, Alloy Wheels
https://static.cargurus.com/images/forsale/2017/10/13/16/54/2017_nissan_micra-pic-4983373756511531476-152x114.jpeg
2017 Nissan Micra 0.9 Acenta

Used Cars

in

Epsom, South East England KT17 1DH

Great Deal

£1,254 BELOW

CarGurus IMV of £12,553

Price: £11,299

Mileage: 1,500

Location: Epsom, South East England KT17 1DH

Approved Used:

No

Gearbox:

Manual

Colour:

Metallic - Passion Red

Description:

Used 2017 Nissan Micra 0.9 Acenta for sale - £11,299, 1,500 miles with Bluetooth
https://static.cargurus.com/images/forsale/2016/04/14/19/45/2015_citroen_c4_cactus-pic-7747414623337039378-152x114.jpeg
2014 Nissan X-Trail 1.6dCi n-tec

Used Cars

in

Epsom, South East England KT17 1DH

Great Deal

£1,054 BELOW

CarGurus IMV of £16,053

Price: £14,999

Mileage: 26,000

Location: Epsom, South East England KT17 1DH

Approved Used:

No

Gearbox:

Manual

Colour:

Orange

Description:

Used 2014 Nissan X-Trail 1.6dCi n-tec for sale - £14,999, 26,000 miles with Navigation System, Bluetooth, Alloy Wheels
https://static.cargurus.com/images/forsale/2017/06/28/17/15/2017_nissan_micra-pic-8539068714022334075-152x114.jpeg
2017 Nissan Micra 1.5dCi Tekna

Used Cars

in

Epsom, South East England KT17 1DH

Great Deal

£1,701 BELOW

CarGurus IMV of £14,700

Price: £12,999

Mileage: 4,203

Location: Epsom, South East England KT17 1DH

Approved Used:

No

Gearbox:

Manual

Colour:

Orange

Description:

Used 2017 Nissan Micra 1.5dCi Tekna for sale - £12,999, 4,203 miles with Alloy Wheels
https://static.cargurus.com/images/forsale/2017/06/29/21/20/2017_nissan_x-trail-pic-2987425735891651611-152x114.jpeg
2017 Nissan X-Trail 1.6dCi n-tec 4X4 (s/s)

Used Cars

in

Epsom, South East England KT17 1DH

Great Deal

£2,744 BELOW

CarGurus IMV of £22,743

Price: £19,999

Mileage: 2,500

Location: Epsom, South East England KT17 1DH

Approved Used:

No

Gearbox:

Manual

Colour:

Universal Silver

Description:

Used 2017 Nissan X-Trail 1.6dCi n-tec 4X4 (s/s) for sale - £19,999, 2,500 miles with Navigation System, Bluetooth, Alloy Wheels
https://static.cargurus.com/images/forsale/2017/10/13/09/21/2017_nissan_qashqai-pic-5010108492947246744-152x114.jpeg
2017 Nissan Qashqai 1.6dCi N-Connecta (LED Pack)

Used Cars

in

Epsom, South East England KT17 1DH

Great Deal

£2,072 BELOW

CarGurus IMV of £21,771

Price: £19,699

Mileage: 1,000

Location: Epsom, South East England KT17 1DH

Approved Used:

No

Gearbox:

Manual

Colour:

Metallic - Pearl Black

Description:

Used 2017 Nissan Qashqai 1.6dCi N-Connecta (LED Pack) for sale - £19,699, 1,000 miles with Bluetooth, Leather Seats, Navigation System, Alloy Wheels
https://static.cargurus.com/images/forsale/2017/11/28/17/22/2017_nissan_x-trail-pic-3014701894955542704-152x114.jpeg
2017 Nissan X-Trail 1.6 DIG-T Tekna (s/s)

Used Cars

in

Epsom, South East England KT17 1DH

Great Deal

£2,333 BELOW

CarGurus IMV of £22,822

Price: £20,489

Mileage: 5,003

Location: Epsom, South East England KT17 1DH

Approved Used:

No

Gearbox:

Manual

Colour:

Grey

Description:

Used 2017 Nissan X-Trail 1.6 DIG-T Tekna (s/s) for sale - £20,489, 5,003 miles with Bluetooth, Navigation System, Alloy Wheels
https://static.cargurus.com/images/forsale/2016/04/14/19/45/2015_citroen_c4_cactus-pic-7747414623337039378-152x114.jpeg
2014 Nissan Juke 1.6 Tekna (117ps) 1598cc Xtronic CVT

Used Cars

in

Epsom, South East England KT17 1DH

Great Deal

£1,091 BELOW

CarGurus IMV of £12,090

Price: £10,999

Mileage: 18,000

Location: Epsom, South East England KT17 1DH

Approved Used:

No

Gearbox:

Automatic

Colour:

White

Description:

Used 2014 Nissan Juke 1.6 Tekna (117ps) 1598cc Xtronic CVT for sale - £10,999, 18,000 miles with Bluetooth, Leather Seats, Navigation System, Alloy Wheels
https://static.cargurus.com/images/forsale/2017/11/28/21/22/2014_nissan_qashqai-pic-2014339216759299800-152x114.jpeg
2014 Nissan Qashqai 1.2 N-TEC+ Xtronic CVT

Used Cars

in

Epsom, South East England KT17 1DH

Great Deal

£1,421 BELOW

CarGurus IMV of £15,710

Price: £14,289

Mileage: 20,000

Location: Epsom, South East England KT17 1DH

Approved Used:

No

Gearbox:

Automatic

Colour:

Red

Description:

Used 2014 Nissan Qashqai 1.2 N-TEC+ Xtronic CVT for sale - £14,289, 20,000 miles with Navigation System, Bluetooth, Alloy Wheels
https://static.cargurus.com/images/forsale/2017/09/20/13/31/2014_nissan_note-pic-2922010529338634559-152x114.jpeg
2014 Nissan Note 1.2 Tekna (Comfort Pack) CVT

Used Cars

in

Epsom, South East England KT17 1DH

Great Deal

£927 BELOW

CarGurus IMV of £9,426

Price: £8,499

Mileage: 11,500

Location: Epsom, South East England KT17 1DH

Approved Used:

No

Gearbox:

Automatic

Colour:

Blue

Description:

Used 2014 Nissan Note 1.2 Tekna (Comfort Pack) CVT for sale - £8,499, 11,500 miles with Bluetooth, Leather Seats, Navigation System, Alloy Wheels
https://static.cargurus.com/images/forsale/2017/10/12/17/19/2014_nissan_juke-pic-4160538889428469537-152x114.jpeg
2014 Nissan Juke 1.6 Tekna (117ps) 1598cc Xtronic CVT

Used Cars

in

Epsom, South East England KT17 1DH

Great Deal

£1,054 BELOW

CarGurus IMV of £12,049

Price: £10,995

Mileage: 19,093

Location: Epsom, South East England KT17 1DH

Approved Used:

No

Gearbox:

Automatic

Colour:

Red

Description:

Used 2014 Nissan Juke 1.6 Tekna (117ps) 1598cc Xtronic CVT for sale - £10,995, 19,093 miles with Bluetooth, Leather Seats, Navigation System, Alloy Wheels
https://static.cargurus.com/images/forsale/2017/11/03/17/13/2014_nissan_juke-pic-3654238284481485823-152x114.jpeg
2014 Nissan Juke 1.2 Acenta Premium

Used Cars

in

Epsom, South East England KT17 1DH

Great Deal

£890 BELOW

CarGurus IMV of £10,389

Price: £9,499

Mileage: 15,347

Location: Epsom, South East England KT17 1DH

Approved Used:

No

Gearbox:

Manual

Colour:

Red

Description:

Used 2014 Nissan Juke 1.2 Acenta Premium for sale - £9,499, 15,347 miles with Navigation System, Bluetooth, Alloy Wheels
https://static.cargurus.com/images/forsale/2017/06/29/09/17/2017_nissan_juke-pic-3653699390439305309-152x114.jpeg
2017 Nissan Juke 1.5dCi Tekna Pulse

Used Cars

in

Epsom, South East England KT17 1DH

Great Deal

£2,088 BELOW

CarGurus IMV of £15,077

Price: £12,989

Mileage: 3,000

Location: Epsom, South East England KT17 1DH

Approved Used:

No

Gearbox:

Manual

Colour:

Storm White

Description:

Used 2017 Nissan Juke 1.5dCi Tekna Pulse for sale - £12,989, 3,000 miles with Bluetooth, Leather Seats, Navigation System, Alloy Wheels
https://static.cargurus.com/images/forsale/2017/10/27/15/45/2017_nissan_juke-pic-8253191094898916537-152x114.jpeg
2017 Nissan Juke 1.6 Tekna (117ps) 1598cc XTRONIC CVT

Used Cars

in

Epsom, South East England KT17 1DH

Good Deal

£1,089 BELOW

CarGurus IMV of £15,878

Price: £14,789

Mileage: 700

Location: Epsom, South East England KT17 1DH

Approved Used:

No

Gearbox:

Automatic

Colour:

Silver

Description:

Used 2017 Nissan Juke 1.6 Tekna (117ps) 1598cc XTRONIC CVT for sale - £14,789, 700 miles with Bluetooth, Leather Seats, Navigation System, Alloy Wheels
https://static.cargurus.com/images/forsale/2017/11/30/21/13/2016_nissan_qashqai-pic-1393114798655940492-152x114.jpeg
2016 Nissan Qashqai 1.2 N-TEC+

Used Cars

in

Epsom, South East England KT17 1DH

Good Deal

£1,762 BELOW

CarGurus IMV of £17,257

Price: £15,495

Mileage: 5,600

Location: Epsom, South East England KT17 1DH

Approved Used:

No

Gearbox:

Manual

Colour:

Black

Description:

Used 2016 Nissan Qashqai 1.2 N-TEC+ for sale - £15,495, 5,600 miles with Navigation System, Bluetooth
Please wait ...
Filter your search criteria!
A large number of listings matched your criteria. You are seeing the top 2,000 listings.

In order to review a dealer on CarGurus, you agree that:
You have contacted the dealership
You are not at the dealership or with a dealership associate
You are not an employee or associate of the dealership
Please verify the email or phone number you used to contact this dealer on CarGurus.
One message per user request. Text
HELP
to null for help. Text
STOP
to null to block. This consent is not required to buy goods and services.
Terms of Use
|
Privacy
A verification code has been sent to you. Enter it below to continue.
All reviewers have been verified to have contacted this dealer –
Learn More
CarGurus
https://www.cargurus.com
Answered my queries promptly and in a friendly manner. When I visited a couple of days later I did not have to wait for assistance and was shown all the Nissan Note teknas they had in stock. I did not feel pressured at all but was guided through the ins and outs of the car. Once my decision was made we sailed through the paperwork. I was given a clear understanding of my choices regarding extended warranties etc. Two days later my car was ready for collection having been fully serviced, mot'd and cleaned. Finalising the purchase was served with a coffee, comfy sofas in a relaxed and friendly atmosphere. Once again I was shown all the controls to get me home safely and advised to go through the manual fully when home. I really cant recommend Wilsons enough Great cars, Great service, Great people. Many thanks.
CarGurus
https://www.cargurus.com
Dealer never responded to email. Phoned the dealer checked if the car was still for sale and said we would drop by the next day to look at the car. After over an hours drive in terrible traffic to travel 16 miles finally made it to the dealers show room to find the car was with one of the sales team at home as it was his day off plus the mileage was 2500 not the 1500 advertised on site.
Response from Wilsons Nissan:
I very sorry to hear that you had this experience. Would you be able to send more details to customer-care@wilsons.co.uk so I can investigate this.
CarGurus
https://www.cargurus.com
Received email from dealer, phoned them with a couple of questions and was referred to their website as he was busy, filled in query page on website and was told website had crashed and to phone dealer for answers, phoned and left a message dealer did not contact. Awful attitude on phone, totally unhelpful. Gave one star purely as he did manage to answer to phone even if only to be rude
CarGurus
https://www.cargurus.com
CarGurus
https://www.cargurus.com
CarGurus
https://www.cargurus.com
I was contacted by email but the telephone number given related to a different person when I rang and never provided the main number. When one rings this, one is faced with a bewildering array of different options - as it is a large car dealership with lots of different franchises. It is some distance from where I live, so I gave up trying, and ordered a new car locally.