2008-2017 Audi Q5 Expert Review
Review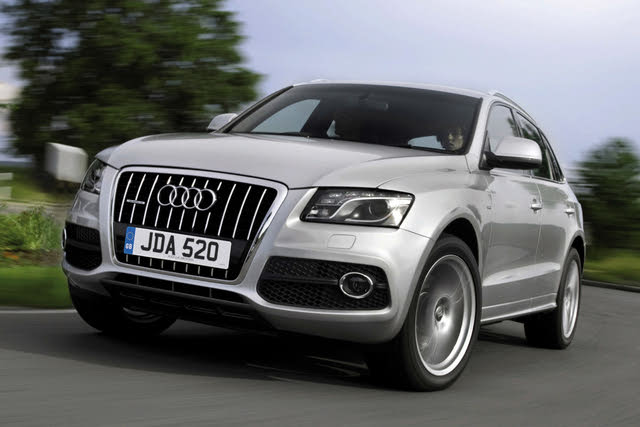 The Audi Q5 is one of those premium SUVs that's exploded in popularity in recent years. Its rivals include the BMW X3 and Range Rover Evoque, and while the Q5 might not be as much fun to drive as the former or as stylish as the latter, there's still much to like about Audi's SUV. The Q5 is roomy inside, making it great for families, while the use of upmarket materials ensures it still feels special to travel in.
Fact File
Body Styles
Five-door SUV
Years Available
2008, 2009, 2010, 2011, 2012, 2013, 2014, 2015, 2016, 2017
Main Rivals
BMW X3
Volvo XC60
Land Rover Freelander
Introduction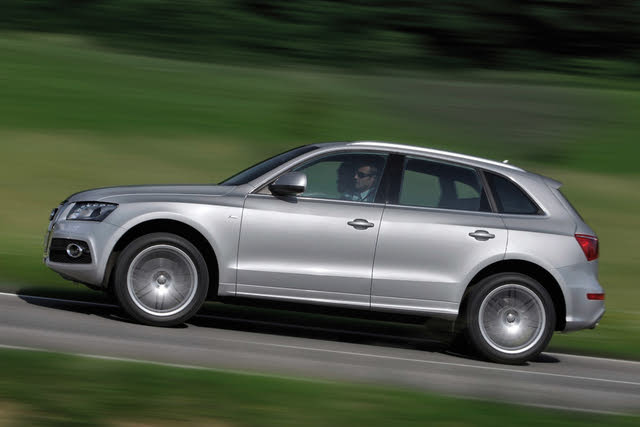 Cars such as the Audi Q5 have become extremely popular in recent years. Not only do premium SUVs like this boast a high driving position, which give their drivers a commanding view of the road and makes it easier to strap children into the back seats, but they come with all the trappings of a luxury saloon – so you don't have to feel as though you're driving something utilitarian.
In this regard, the Q5 is one of the best around, with a smart interior whose top-quality materials give you some idea of why it's one of the more expensive used SUVs to buy. It's spacious, too; while it might only have five seats, all have plenty of room and there's a sizeable boot.
Downsides? Well, there are a couple. For one thing, the Q5 isn't as much fun to drive as its chief rival, the BMW X3. What's more, it rides quite firmly, especially if you choose the sporty-looking S-Line or Black Edition versions, with their stiffened suspension and larger wheels; the Volvo XC60 and Land Rover Freelander are both much more comfortable.
If ride comfort is a concern look for an entry-level SE version of the Q5. You won't miss out on any equipment of note, and while you do get plainer looks, you'll also find it more comfortable.
If you want a truly fast Q5, you'll be glad to know there is one available. It's called the SQ5, and it's twin-turbo diesel kicks out 309bhp and fires it up to 62mph in little more than five seconds. It's quite good fun to drive, too, and surprisingly, despite coming with lowered ride height, actually rides reasonably well. You can thank its more sophisticated suspension setup for that.
The Q5 is a car with which it's probably best to keep things simple, though, and if you do, it can be a classy way to carry your family around. Here's what you need to know in order to buy a good one.
Three Things To Know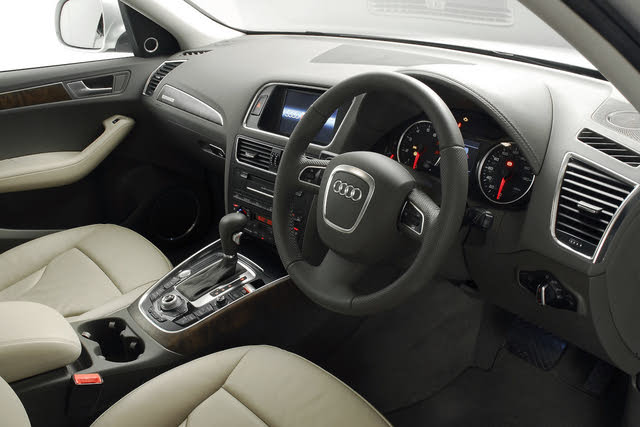 If ride comfort is important to you, go for a post-2012 facelift car. Softer spring rates were introduced on this change, which made the Q5 much more comfortable to live with. These later examples also came with tweaked styling and upgraded engines, making them a little more efficient.
Q5s were available with optional adjustable suspension – worth having if you can find a car so-equipped, given the ride quality. Another option worth looking for is the sliding rear seats, which allow you to increase boot space at the expense of rear seat leg room when you need to – look for a handle beneath the rear seat squab if you want to tell whether these are fitted.
If ultimate performance is what you're after, the SQ5 Plus is where you'll find it. It gained 14bhp and 37lb ft compared with the standard SQ5, and also added a glut of luxury kit, including diamond-stitched Nappa leather seats.
Which One to Buy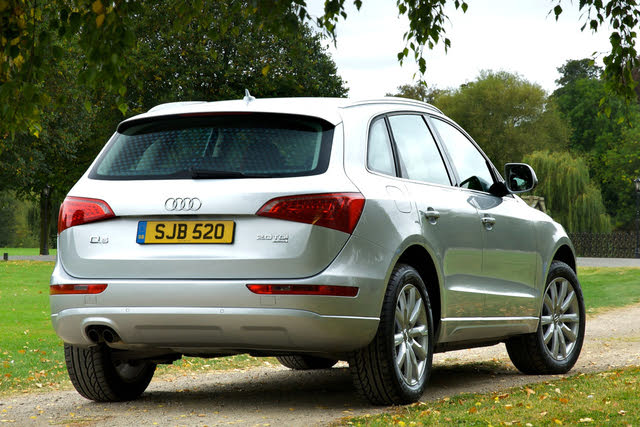 If you need to tow a heavy trailer: 3.0 TDI 240 Quattro SE. To tow successfully you need torque, and lots of it. Audi's 3.0-litre turbodiesel engine fulfils that brief, with the kind of strong low down delivery that makes towing a caravan or a trailer breeze.
If you want a petrol: 2.0 TFSI 180 Quattro SE. There's no escaping the fact that diesel isn't as popular as it once was. If you want a Q5 with a petrol engine, Audi's 2.0-litre turbo unit is strong and refined. Just watch out for fuel costs compared with the 2.0 TDI, however.
If you want something fast: SQ5. Hugely powerful SUVs might not be to all tastes, but there's no escaping that the SQ5 can be surprisingly good fun to drive. It's twin-turbocharged diesel engine puts out 309bhp, which is enough to get you from 0-62mph in just over five seconds.
Running Costs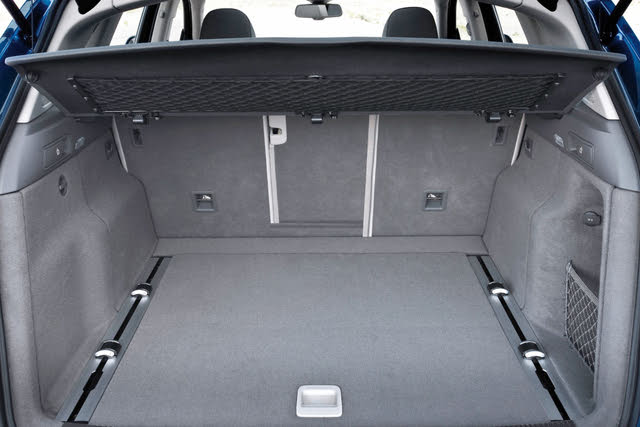 The Audi Q5 is a big, heavy SUV with four-wheel drive as standard, so don't expect it to be as cheap to run as a family hatchback. About the best fuel consumption you'll get from even the most efficient diesel engine is 44mpg or thereabouts.
More potent variants and petrol versions will deliver even less – reckon on around 30-35mpg in the real world from the 2.0-litre petrol turbos, or an eye-watering 25mpg from the rare 3.2-litre V6.
Service intervals on cars covering less than 10,000 miles per year are every year or 9,000 miles, whichever comes soonest. If you're doing more than that, Audi says you can service your car at least every two years or 19,000 miles, though we'd still recommend servicing your car every 10,000 miles at the very least, to prolong its life.
Happily, the Q5 is covered under Audi's fixed-price servicing scheme if it's three years old or more. That means you'll pay £180 for an interim service, or £345 for a major service, both of which are competitive when compared with other premium rivals' service fees.
With the exception of the 2.0 TDI version, all Q5s have timing chains, which shouldn't need to be changed until the car hits a very high mileage. The timing belts on the 2.0 TDI, meanwhile, require changing every five years or 75,000 miles, and should set you back £595 if the car is three years old or more, or £745 if you throw in a water pump at the same time, which is probably advisable.
Common Problems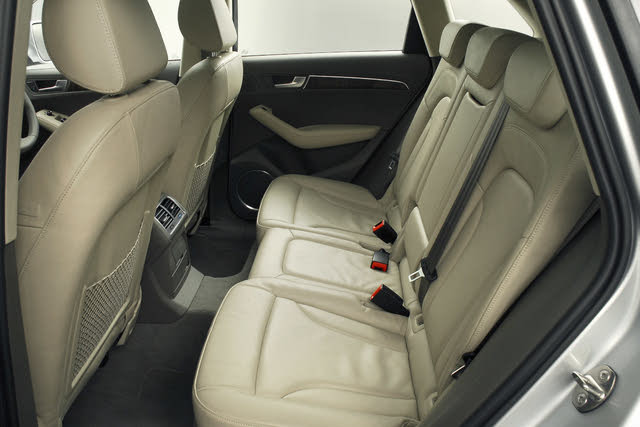 The 2.0-litre petrol turbo engine used in the Q5 is renowned for using quite a lot of oil. This shouldn't cause a problem in itself, but you must make sure you keep the oil level topped up between services, or expensive engine wear could occur.
This same engine can also suffer problems with its timing chain tensioners, which can break up, causing the timing chain itself to fail and massive engine damage. You can replace these tensioners as a preventative measure, but it isn't cheap, so try to find a car that's already had the work done, if you can.
Automatic Q5s have been known to suffer from gearbox issues, which can range from reasonably simple fixes to quite costly ones. Avoid any Q5 auto that changes gear jerkily, gets stuck in gear, hesitates excessively, judders when you're pulling away, or has a gearbox warning light on the dashboard.
Diesel Q5s have a particulate filter that cleans itself, but it can only do this at motorway speeds. Be wary of low-mileage cars that might not have been on the motorway much, therefore, as their particulate filters might be clogged up.
Electrical glitches are not unknown on the Q5, so make sure everything works as it should – some Q5s will come with lots of equipment, so there'll be plenty to check. And while you're there, cast your eye around the bodywork for rust - a few Q5s have been known to start to go crusty prematurely.
The CarGurus Verdict
Reliability surveys suggest that the Audi Q5 might not be the most dependable luxury SUV, and neither is it the most comfortable or involving to drive. But that doesn't mean the Q5 isn't a worthwhile used purchase. If you're after a prestigious, classy-feeling SUV that's spacious, quiet and reasonably efficient, it's worth test-driving a Q5 to see whether it fits the bill; especially if your budget will stretch to a post-facelift model.
What's your take on the 2008-2017 Audi Q5?