2010-2016 BMW 5 Series Expert Review
Review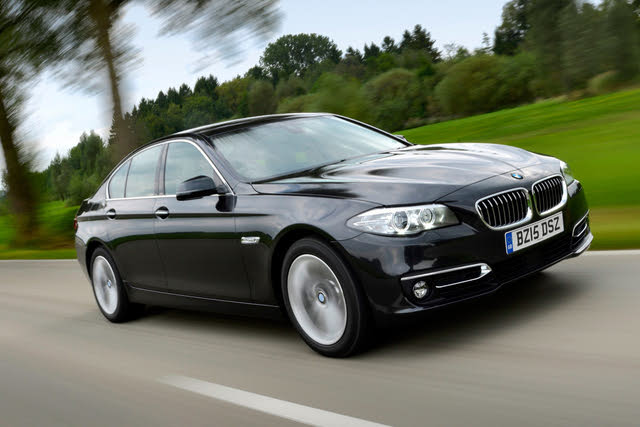 The sixth generation of BMW 5 Series, known as the F10, is arguably one of the finest all-rounders the automotive world has ever seen. It's roomy, smooth, quiet, and efficient, and yet also can be great fun to drive. For that thank good performance from a wide range of engines, and a satisfying weight to the controls that gives the 5 Series a particularly cohesive feel from behind the wheel.
Fact File
Body Styles
Four-door saloon, five-door estate
Years Available
2010, 2011, 2012, 2013, 2014, 2015, 2016
Main Rivals
Mercedes-Benz E-class
Audi A6
Jaguar XF
Introduction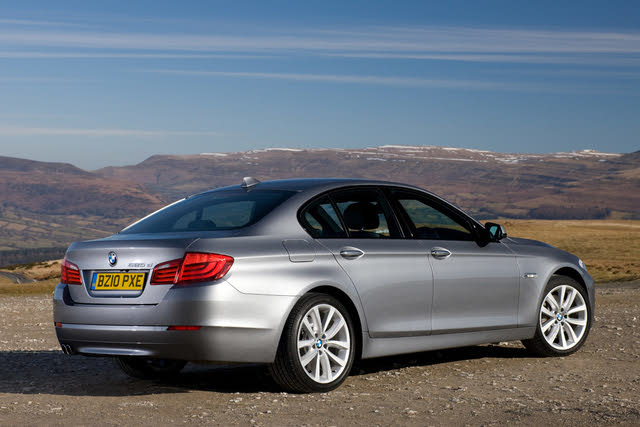 While it may not be perfect, the executive class BMW 5 Series comes very close to being the answer to that age-old question: if you could only have one car for the rest of your life, what would it be?
The sixth-generation 5 Series, also known as the F10, and on sale between 2010 and 2016, with a minor facelift in 2013, is extremely refined, easy and rewarding to drive over long distances, and spacious and comfortable to travel inside. Its range of petrol and diesel engines pull off that rarely accomplished magic of being powerful and smooth, yet also fuel efficient and low on emissions: the two exceptions to that rule are the V8 petrol models, the 550i and twin-turbo M5, which instead do a roaring trade in high performance motoring. Though a rarity in the UK, there's also a hybrid version called the ActiveHybrid 5, powered by a punchy 3.0-litre petrol engine teamed with an electric motor.
Even the entry-level SE models are handsomely equipped, and if you can afford the eight-speed automatic gearbox, grab it: it's one of the best autos in the business. Build quality and reliability tend to live up to expectations of a BMW, but there are things to watch out for, as we'll explain.
Three Things To Know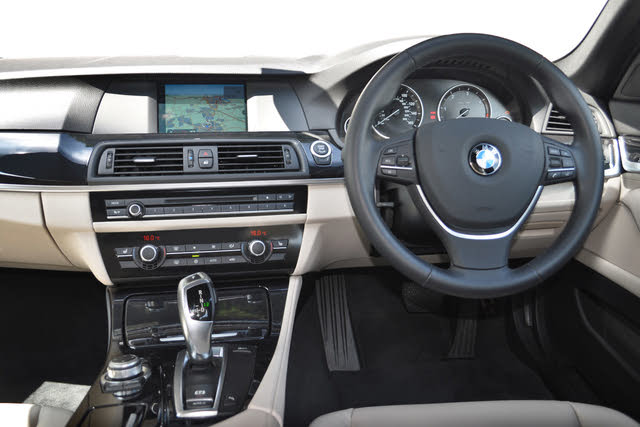 The smaller the diameter of the wheels, the better for ride quality: the 18in alloys offer the best compromise between looks and comfort.
Models with optional Adaptive Suspension have excellent ride comfort allied to agile handling. They'll be more expensive, though.
A split/folding rear seat on the saloon that opens through into the boot improves versatility, but not all models have this feature.
Which One to Buy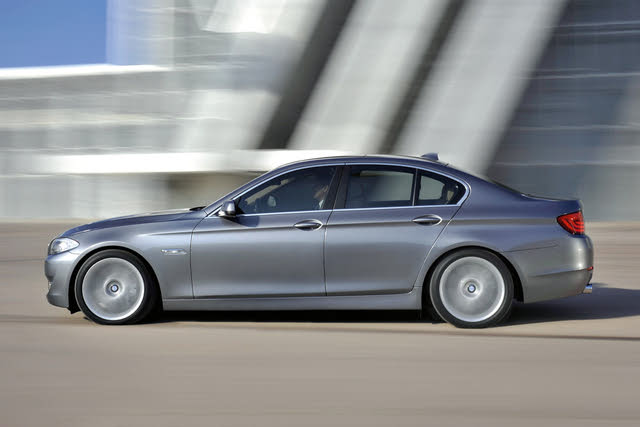 Our favourite: The 520d engine for its verve and economy, coupled with the SE trim package – well equipped, good value.
For storming performance: The 552bhp twin-turbo V8-engined M5. Sports car urge but with four doors.
For the best ride/handling compromise: Any model (optionally) equipped with Adaptive Suspension.
For dealing with towns and motorways: The Active Hybrid 5, if you can find one…
Running Costs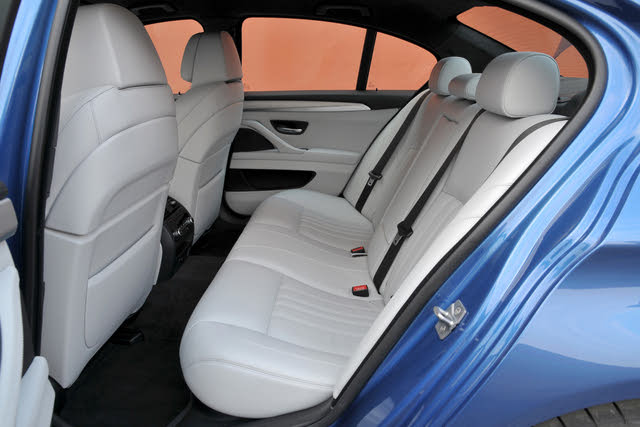 If you're really lucky the original owner of your 5 Series will have taken out the BMW five-year/50,000-mile service plan (for a very reasonable £475) and there will still be a residue left for you. Otherwise BMW dealerships can be a costly place to have your car serviced, even if the 5 Series can go up to two years between services. If you do want to go outside of the main dealer route, there's a strong network of independent BMW specialists that should charge less than the official network.
The run-flat tyres with which the 5 Series is equipped seem like a great safety feature, but their appeal wanes when you have to replace them – a full set can cost you £1,100 or more, and some owners complain of having to do so within 18,000 miles.
While fuel consumption of the rampant M5 can drop as low as 18mpg, the 520d can in real world conditions can eke out 60-65 miles from a gallon of diesel: even the gutsy 530d and 535d turbodiesel models should get you around 50mpg. Correct tyre pressures can make a big difference to 5 Series fuel consumption, so remember to keep an eye on them.
Good fuel efficiency and the consequent low CO2 emissions have knock on benefits for road tax, with the annual fee for some models as little as £30. Wheel size has a dramatic effect on what the annual VED is, so remember to ask the vendor how much they have been paying, as some versions can cost £290 a year for tax, and in the case of the 550i and M5 it's £540.
BMWs are premium cars with expensive replacement parts, so insurance costs are accordingly high – even the 520d is in insurance group 34 out of 50.
Common Problems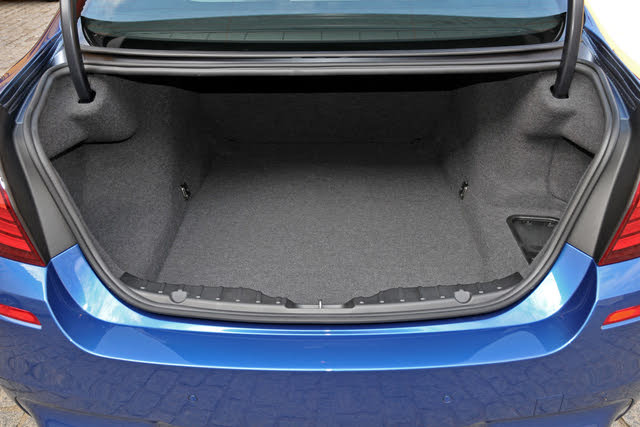 Generally the 5 Series is a very reliable car, as evidenced by a lack of vitriol from owners on internet forums. Pure mechanical issues are impressively rare, except for 520d engines (BMW code N47) made before March 2011: a manufacturing glitch made their timing chains prone to stretching, which could lead to catastrophic engine failure. By now, though, this issue should have been resolved under warranty, but should you hear a ticking noise from the engine, go find another car.
Some early cars suffered from rough running because of faulty ignition coils, while numerous other electrical glitches, affecting everything from the multimedia system through to the control of the electric water pump on the engine, have irritated first owners. And there have been isolated faults with fuel injectors, ignition coil packs and turbochargers, as well as rattling steering columns and sunroofs: again, by this stage in the cars' lives these problems should have been sorted out.
Although seldom affecting large numbers of 5 Series, there have been several UK recalls for the car, some of which relate to potential fire risks, so check on the government car recalls website that any remedial work has been carried out on the example you're looking at.
The alloy wheels on a handful of cars suffered from cracking and pitting, so have a look for damage that goes beyond a bit of light kerbing rash. And although not a fault per se, there are numerous comments from owners to say that the rear-wheel drive 5 Series is particularly hopeless in snow and ice.
The CarGurus Verdict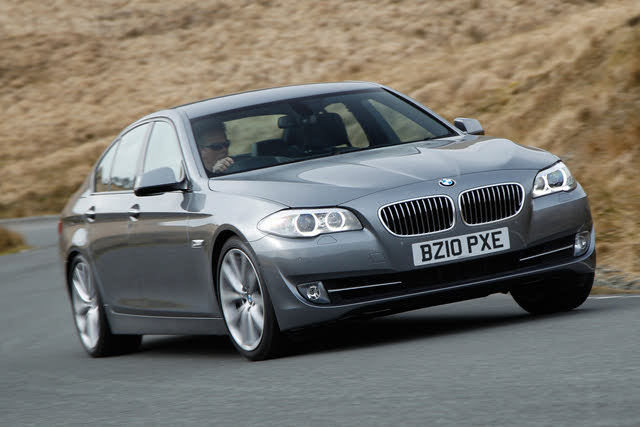 Laden with useful technology and an absolute delight to drive, the 5 Series is a car that cossets its occupants whether the journey be short or long, and is very convenient and practical to live with. Its engines are powerful yet efficient, and as an ownership proposition the BMW's general reliability and modest running costs for a car of such quality, make it a very enticing prospect.
Thanks to its efficient engines making it an attractive proposition to business users, there's a healthy stock of used F10 5 Series on the market, making it easier to find the model that suits you best.
What's your take on the 2010-2016 BMW 5 Series?