2011-2019 BMW 1 Series Expert Review
Review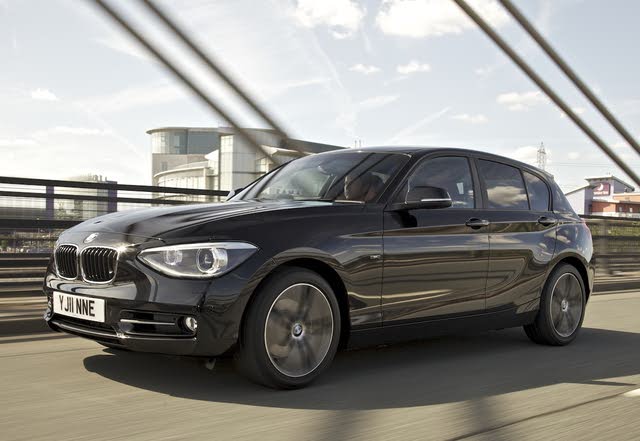 The BMW 1 Series is the entry point into BMW ownership. This second-generation model was sold between 2011 and 2019, and serves as a direct rival to the Audi A3 and Mercedes-Benz A-Class, as well as a more upmarket alternative to the Ford Focus and Volkswagen Golf. Its USP is that it uses a rear-wheel-drive layout, which makes the 1 Series particularly good to drive.
Fact File
Body Styles
Three-door hatchback, five-door hatchback
Years Available
2011, 2012, 2013, 2014, 2015, 2016, 2017, 2018, 2019
Main Rivals
Audi A3
Mercedes-Benz A-Class
Volkswagen Golf
Introduction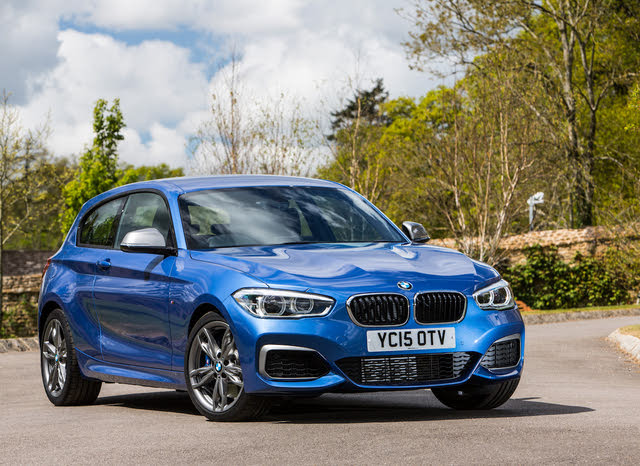 The BMW 1 Series has been enormously popular in the UK, and it doesn't take a genius to work out why. It offers the engaging driving experience for which BMW has become renowned, but it's practical enough for a young family, and compact enough to be wieldy around town.
And of course, that's without mentioning the prestige that comes with the badge on its nose. Of course, the 1 Series isn't alone in that regard – Mercedes-Benz and Audi offer similarly covetable hatchback rivals, and the Audi A3 in particular is a terrific all-rounder.
It can't quite match the involving handling of the 1 Series, though, and that lends the BMW a unique appeal for those who like something that feels a little more sporty to drive. There are compromises to be had, though; while this second-generation 1 Series improved on the original model's cramped rear quarters, it still isn't the most spacious family car around.
It does feel classy inside, though, with a well-built interior, and there's a wide range of engine options to suit most buyers' needs, from frugal diesels to brawny petrol engines. There's a host of different versions of the 1 Series to choose from, too; in particular, the M Sport is favoured by many buyers for its sporty styling and stiffened suspension, but beware the effect this latter addition has on ride quality; you might be better off with the less eye-catching, more comfortable SE or Luxury models.
Three Things To Know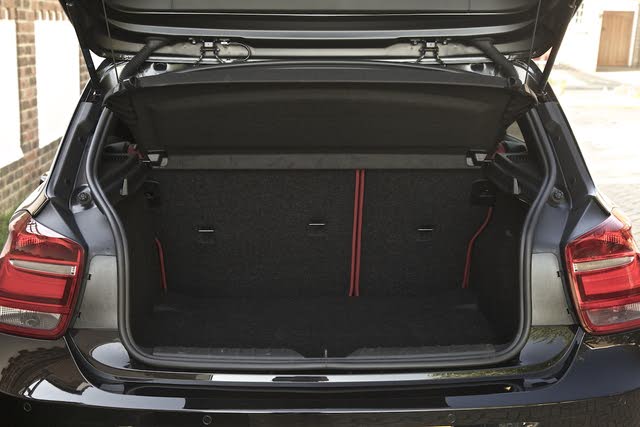 The 1 Series received a facelift in 2015, which gained it a sleeker nose and larger rear lights. Under the skin, the new car also got a selection of new diesel and petrol engines, all bringing greater efficiency and punchier performance. The automatic gearbox was also tweaked.
At the top of the range when the second-generation 1 Series was launched sat the M135i. With its big, 316bhp straight-six engine and rear-wheel drive, it was an unusual take on the traditional hot hatch recipe, but became much-loved for its balanced chassis and thumping power. It was upgraded to 322bhp in 2015, and then in 2016, to 335bhp, this last revision bringing with it a name change to M140i.
Most 1 Series are five-doors, but BMW did make a three-door version. Not many were sold, and these days it remains unloved, so it's much cheaper to buy than the equivalent five-door. If you don't plan to use the rear seats much and can therefore live with the reduced practicality, that makes it a tempting buy, but be warned that selling it on later won't be as easy.
Which One to Buy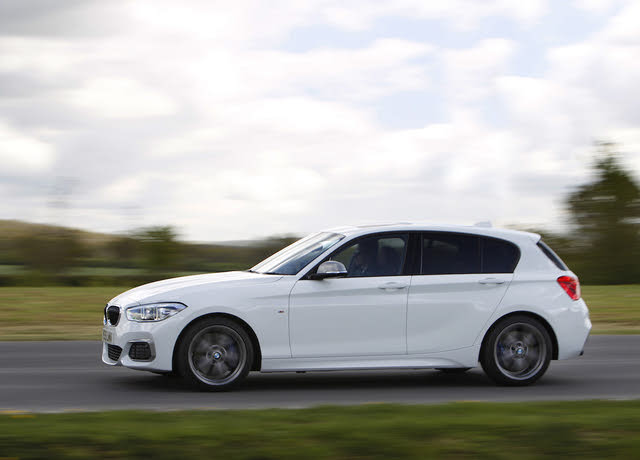 If you need cheap fuel costs: 116d EfficientDynamics SE. It might not be the quickest 1 Series money can buy, but that's not to say the 116d isn't without appeal. Notably, it can do around 60mpg in normal driving, making it a great option for those who want to minimise their fuel costs while still getting the BMW driving experience.
If you want an automatic: 120i SE auto. A post-facelift 120i automatic in SE trim can make for a smooth and punchy pairing in the 1 Series. Bear in mind tax costs will be much higher than for the equivalent diesel model.
If you fancy something sporty: M135i/M140i: These flagship performance versions of the 1 Series are truly entertaining small hot hatches. The combination of six-cylinder power under the bonnet and a rear-wheel-drive setup makes for a truly engaging driving experience. Just mind how you go in the wet, and don't skimp on costs when it comes to replacement tyres.
Running Costs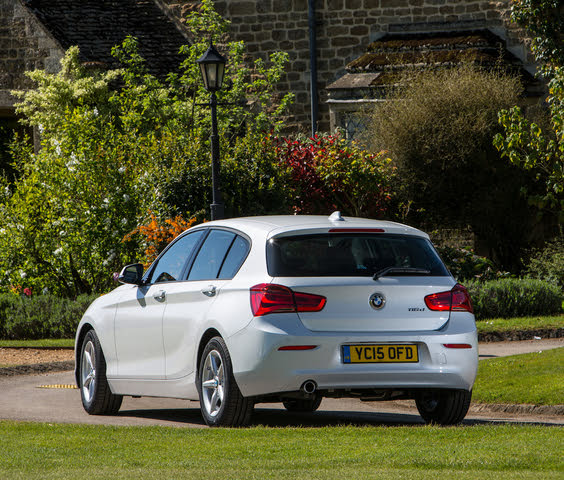 The most efficient version of the 1 Series is the 116d EfficientDynamics, or ED. With its plethora of fuel-saving tweaks, it should be able to achieve around 60mpg in day-to-day driving
If you'd rather have a petrol, the most parsimonious model is the 114i, which should be able to get around 55mpg day-to-day. However, the more powerful 116i is much more responsive to drive, and no less efficient in the real world, which is why it's our preferred engine.
If you want a faster 1 Series than that, the 118i and 120i are also worth considering, though they're less economical, and there's a huge jump in car tax with both engines. However, if saving money on car tax is really important to you, the 116d ED emits just 99g/km of CO2, which means it won't cost you anything at all to tax each year.
Remember that if you buy a 1 Series registered on or after 1 April 2017, you might pay slightly more or slightly less tax, depending on which model you're going for. Cars registered before that date were taxed based on their CO2 emissions, which favours the less powerful petrol and diesel variants; after that date, you'll pay a flat annual rate no matter which engine you choose, and cars priced at £40,000 or more when they were new will attract a surcharge.
The 1 Series uses what's known as condition-based servicing, which means the car monitors how tired its oil, filter and other service parts are, and tells you when you need to take it to the garage for a service via an indicator on the dashboard. As a result, there are no fixed service schedules, though you can expect a car used mainly for short journeys to need servicing around every 10,000 miles, while cars driven mostly on motorways will be able to go further between services.
BMW's servicing generally costs slightly less than that of its rivals, though it doesn't offer a reduced-price service scheme for cars aged more than 3 years old – where Audi, for example, does.
All 1 Series engines come with a timing chain. In theory, that shouldn't need replacing for the life of the car, as opposed to a timing belt which does. However, some 1 Series engines have been known to suffer from problems with their timing chains which cause expensive problems – read on for more on this.
Common Problems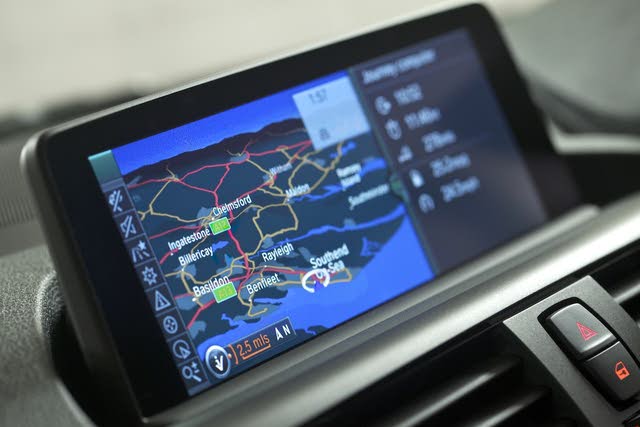 Almost all early 1 Series can suffer from timing chain wear if they aren't serviced correctly. The timing chain is essential for the correct running of the engine, and if it wears and stretches, colossal engine damage can occur, usually requiring a whole new engine to fix.
Therefore it's crucial that any 1 Series you buy has been well maintained. You can find a record of the servicing that's been carried out within the car's on-board computer – search online to find out how to access it and make sure you check the car's been serviced regularly. A stash of invoices to back that up is always a good sign.
Avoid any 1 Series with an engine that sounds rattly, especially on start-up, as this could be a sign the timing chain is worn. Facelifted 1 Series are thought to be far less prone to this problem, though most are still too new to be certain.
The M140i is also known for problems with its radiator, as it's prone to be punctured by stones and other road debris. Keep an eye on the temperature gauge on your test drive, therefore, and check the car can maintain temperature when it's left running for a while.
The CarGurus Verdict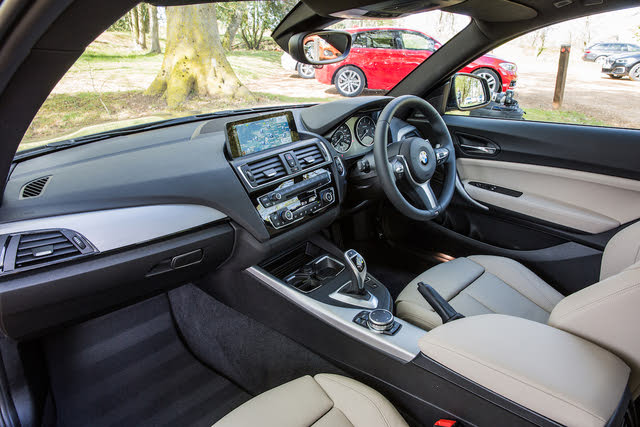 Key to buying a good BMW 1 Series is finding one that's been serviced regularly and by professional garages. Do that, and you should be able to avoid the timing chain issues that are a concerning factor with this car.
However, if you can do so, you'll get a family car that really feels upmarket, and throws in a more responsive and more enjoyable driving experience than most hatchbacks can offer.
True, the payoff is that a 1 Series isn't quite as spacious as some of its more mainstream rivals. But it's still practical enough for many buyers' needs, and given its aspirational image, efficient engines and entertaining drive, that's a downside you might be more than happy to put up with.
What's your take on the 2011-2019 BMW 1 Series?