2013-2019 Nissan Qashqai Expert Review
Review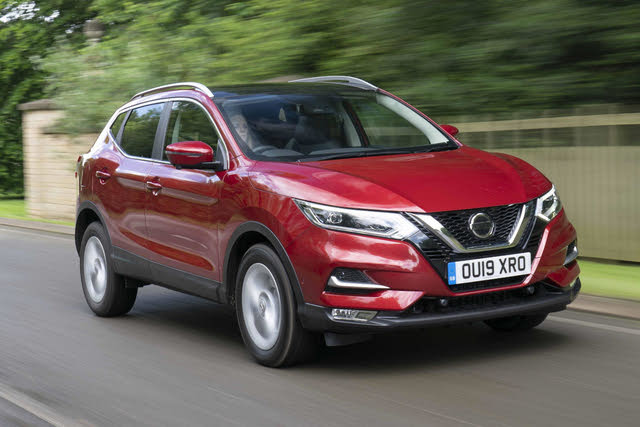 Contrary to popular belief, the Nissan Qashqai wasn't actually the first so-called 'crossover'. However, just as the mk1 Volkswagen Golf GTI didn't actually invent the hot hatch sector, it is Nissan that is largely credited that now oh-so popular blend of hatchback and SUV. But in both cases these cars popularised their respective areas of the market and have become synonymous with it. Here we review the second-generation Qashqai to see if it makes a good buy.
Fact File
Body Styles
Five-door crossover
Years Available
2013, 2014, 2015, 2016, 2017, 2018, 2019, 2020
Main Rivals
Peugeot 3008
Seat Ateca
Ford Kuga
Introduction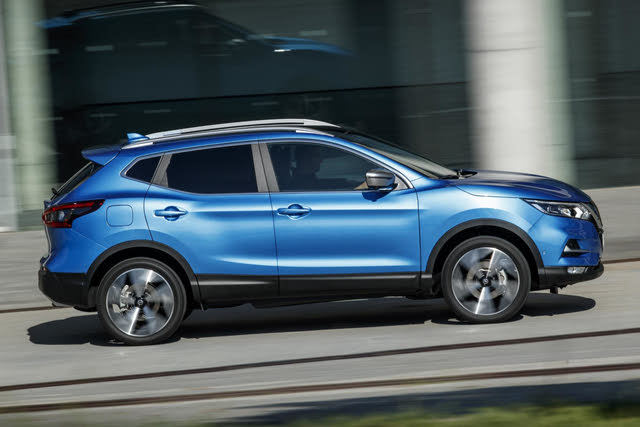 The original Qashqai was launched in 2007 and was a gamble for Nissan not so much for its unpronounceable name, but because it was so different to the rest of the company's fairly staid range. It was an instant and substantial hit and was still selling strongly when its replacement, reviewed here, was launched in 2013.
Sharper looking and with a much improved interior, the second generation Qashqai offered refined driving dynamics, a range of economical turbocharged petrol and diesel engines, and a much more practical and adaptable boot than the original's. And despite the Nissan badge, it was British – designed in London, engineered in Cranfield, and then manufactured in Sunderland.
Some higher spec versions were available with four-wheel drive to give them the traction that went with their SUV-esque styling, and a CVT automatic transmission was an option for models with the 1.6-litre engine. However, the majority of Qashqais will be front-wheel drive and use a manual gearbox, all tuned in a way that makes them just about as satisfying to drive as a well-sorted hatchback. Plus, of course, you get the elevated seating position for that true SUV feel.
It was a big seller, the second generation Qashqai, so there are plenty to choose from on the used market. In this review we'll take you through what you need to know to get yourself a good one.
Three Things To Know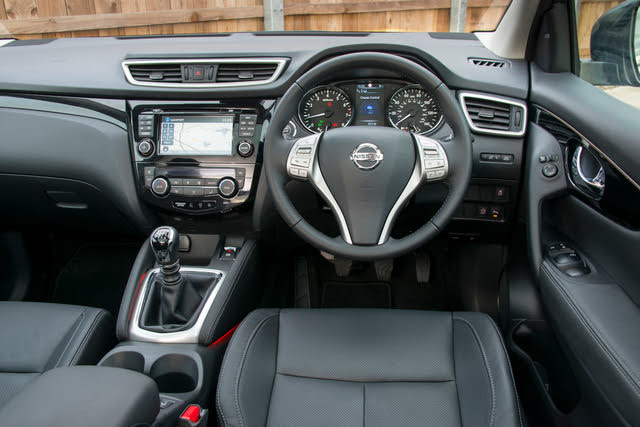 Models running 17in alloys with 60-profile tyres ride more comfortably than those on 19in rims. A shame because 19s are what the higher spec versions are equipped with as standard and they look rather smart.
Two removable 'upper boot floor' panels give the luggage area its versatility – you can even position one of them vertically to create a small compartment that prevents bags of shopping from sliding around too much. Those panels are what help create a flat boot floor when the rear (60/40) seats are folded, and they allow valuables to be stored beneath them.
Unlike the original Qashqai, the second generation car is not available with the option of seven seats.
Which One to Buy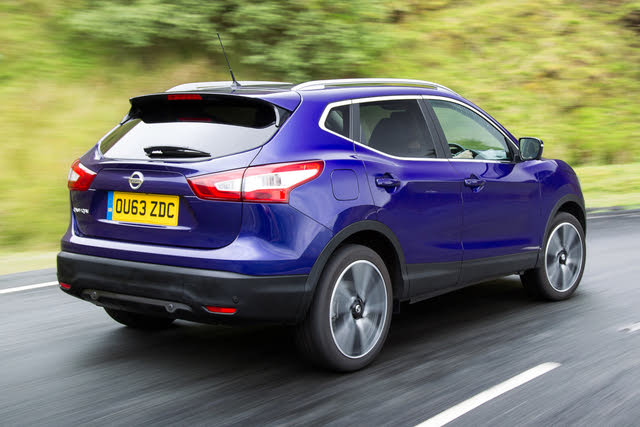 To avoid paying annual car tax: Provided it was registered before April 2017, the 1.5-litre dCi turbodiesel is exempt from the yearly charge, as it emits less than 100g/km of CO2.
The best all-rounder: The 1.5 dCi Acenta Premium. Its super-efficient turbodiesel engine not only allows you to avoid paying annual car tax, it also gives you up to 70mpg, while at the same time you're pampered with a wealth of standard equipment including a rear-view camera and panoramic glass roof, and a plethora of safety technology.
If you really must have all the toys: The 1.6 dCi 4wd Tekna. You get the panoramic glass roof, premium hi-fi, LED headlights, leather, smartphone connectivity, front and rear parking sensors, and even the autonomous Park Assist system.
Running Costs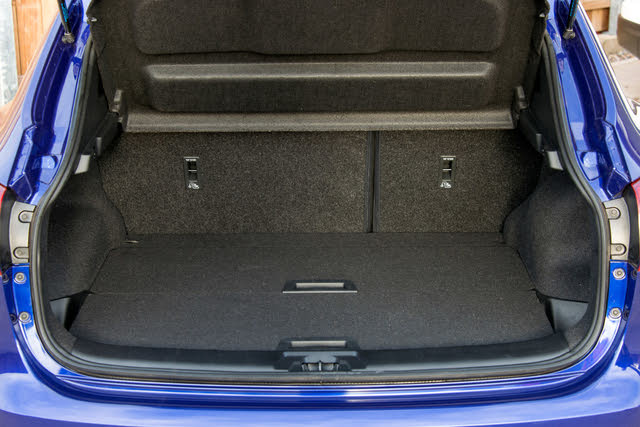 Buying secondhand you avoid the Qashqai's biggest running cost – depreciation: we've heard of one owner who bought an N-Tec+ model new for £24,000 and less than a year (and 5,000 miles) later, was told it was worth £16,000… On the other hand he did remark that he regularly got 67mpg.
Good fuel economy is a feature of all engines, with official consumption figures on the happy side of 50mpg, while the 1.5 dCi turbodiesel claims to give 74mpg: not many owners get as much as that, but some do. With subdued drinking habits come rewards from the DVLA – annual VED charges from £0 to £140 at most.
Some owners report that the Qashqai is heavy on tyres, replacing the front pair after only 10,000 miles. Nissan's own fixed price servicing packages don't sound so bad at £189 for a minor service on a petrol model and £209 for a diesel, but weighing against that is the recommendation that the Qashqai should be serviced every 12 months. On the plus side, you do get a year's worth of European roadside assistance thrown in for free.
The Qashqai uses an eco-friendly air-conditioning system gas that is more prone to leakage than previous varieties and can need replacing inside of two years: at £250 for re-gassing, it's much dearer than conventional aircon gas.
Common Problems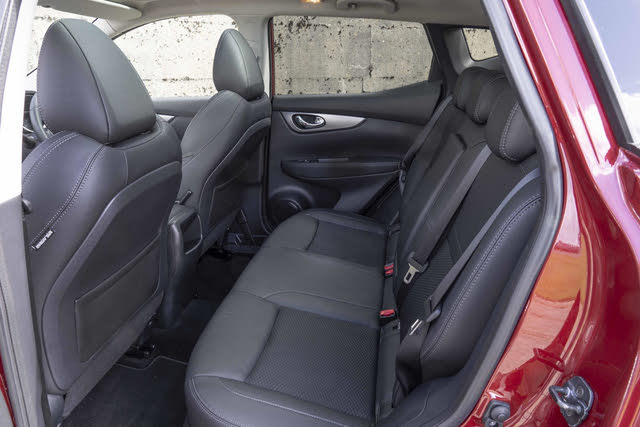 Rear parking sensors suffer from water ingress and then randomly beep out warnings when you're on the move, while rear-view cameras sometimes display images unbidden. An early recall concerned optional tow bars detaching, and on cars produced between 2013 and September 2016, the right rear wheelarch liner could deform and in extreme cases chafe through the brake fluid lines. And talking of brakes, the optional emergency braking system would sometimes cease to function.
Many owners complained of batteries that would mysteriously (to the dealers, at least) and completely drain their charge within a mere few days, while the stop/start function on some cars gave up the ghost early in their lives. Air-conditioning pumps and condensers are reported to fail, and early satnavs were prone to cutting out or freezing: the inability of the Nissan Connect system to actually connect to mobile phones vexed some owners, as did creaking suspension and steering when the car was cold.
Of some consequence are the number of complaints about the CVT automatic gearbox which could fail completely inside of 20,000 miles and then require replacement or refurbishment – a new one costs about £6,000, so ensure the one you're looking at isn't sloppy or making a grinding sound if it's outside of warranty. And remote locking key fobs occasionally are not recognised by the Qashqai's security system, making it hard to gain entry to your own car without the help of a national breakdown organisation.
The 1.5 dCi engine has gained a little notoriety for a flat-spot at around 1,750-2,000rpm leaving you with scarily feeble acceleration when, for example, entering a roundabout or pulling out into stream of fast-moving traffic.
The CarGurus Verdict
Check out some of the vehicle reliability websites and you'll find some disgruntled Qashqai owners. On the other hand, in 2017 the Qashqai was the UK's third best-selling car behind the Ford Fiesta and Focus, so clearly it also has a great many fans.
Its commandingly high driving position, spacious interior, refined dynamics and excellent fuel economy make for an appealing package, and in the classifieds you'll find many bargains. But do make sure the Qashqai you're looking at has been in to the dealer for the various recalls, and that all the electrical items work as they should.
What's your take on the 2013-2019 Nissan Qashqai?