Audi Q5 (2018-2021) Expert Review
Review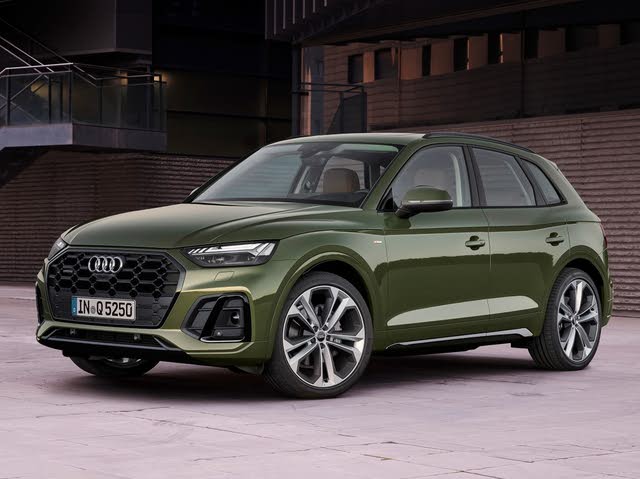 The Audi Q5 is a very capable all-rounder. Perhaps it doesn't drive with the verve of a BMW X3, but it's wonderfully quiet at speed, well made, and makes a practical family SUV. There's a broad choice of petrol, diesel and hybrid models, the best of which combine strong performance with good fuel economy. The quattro four-wheel-drive adds to the Q5's all-weather abilities.
Fact File
Years Available
2018, 2019, 2020
Main Rivals
Introduction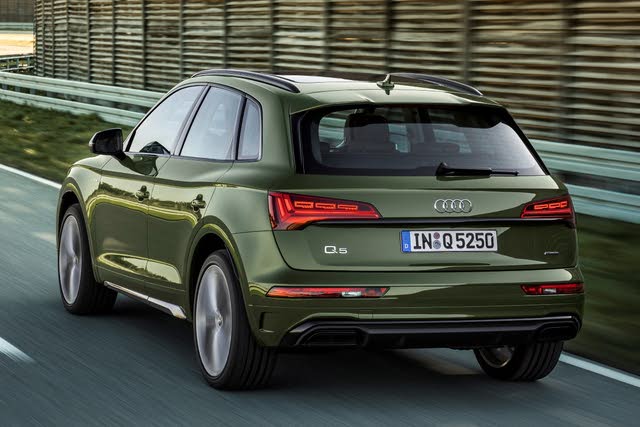 Audi tends to favour evolution over revolution when it comes to the design of its cars, and the second generation of the all-wheel-drive Audi Q5 is no exception. There's an understatement to the car's looks that contrast with the more aggressive styling of rivals like the Mercedes-Benz GLC.
Diesels may not be as popular as they once were, but the TDI engines in the Q5 could persuade buyers to keep faith with the fuel for a while longer yet. Audi has done a great job of refining its diesels, so the noise level in the cabin is subdued.
The 187bhp 2.0-litre diesel engine in the confusingly badged 40 TDI is the mainstay of the diesel range. It's quick enough for most tastes, with similar acceleration to the BMW X3 20d. You can tell the engine is diesel when you put your foot down but once cruising at a steady speed there's little sound to make it clear which pump you should fill up at. The seven-speed S tronic automatic gearbox can be a little slow to respond at times but swaps ratios with pleasing smoothness. The Audi Q5 2.0 TDI may not be the most exciting model in the line up, but it's certainly the best value.
If you prefer a petrol engine, the 242bhp 2.0 TFSI is noticeably quicker than the diesel. Badged 45 TFSI, the engine has lots of top-end power, but doesn't sacrifice mid-range flexibility. However, the diesel has it well beaten for economy.
Want a hybrid SUV? Audi obliges with the 50 and 55 TFSIe plug-in models. The latter in particular is a very rapid machine, hitting 62mph in 5.3 seconds. In fact, performance is quite brisk even when running on electric power alone.
For the ultimate in performance, there's the SQ5. The current model is powered by a 342bhp diesel, which makes this performance SUV effortlessly quick. Mild-hybrid technology harvests energy from braking and cruising and stores it, before deploying it under acceleration to help improve fuel economy and reduce emissions.
Any SQ5 sold from 2017 until the spring of 2019 has a 349bhp turbocharged 3.0-litre petrol. It's slightly slower than the diesel SQ5, but we're only talking about a couple of tenths of a second from 0-62mph. You're unlikely to feel shortchanged by the earlier petrol model.
SQ5 aside, the Audi doesn't entertain as well as a BMW X3 or a Jaguar F-Pace. Don't get us wrong, it handles very well but it's not as involving as the BMW. Instead, it majors on comfort and refinement. Even versions with sports suspension cope well with bumps. Cars with the optional air suspension are best of all.
Inside, the Q5 is beautifully made, and the Virtual Cockpit, as Audi calls it, has a configurable digital screen in place of conventional dials. There's space for five to travel in comfort, and those in the front seats in particular have lots of space. Adults will have enough room in the rear seats, although there's not quite as much legroom in the second row as you'd find in a Land Rover Discovery Sport. As standard, the rear seats split and fold 40/20/40, and sliding and reclining seats are an optional extra.
Safety standards are excellent. When tested by Euro NCAP in 2017, the car achieved a five-star rating with a score of 93% for adult occupant protection.
Three Things To Know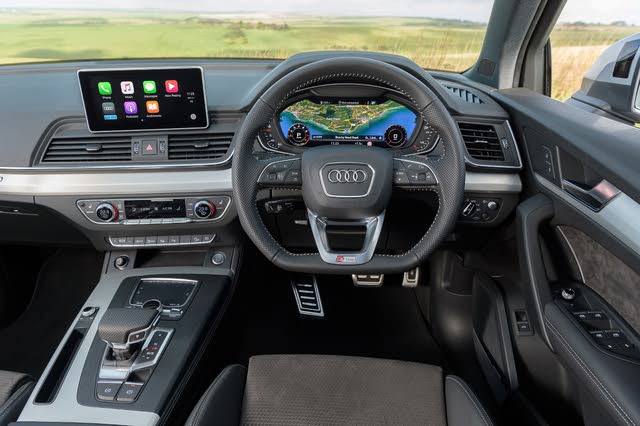 Audi has thrown every last bit of technology at the diesel engine in the SQ5. It uses a compressor as well as a turbocharger. At low revs, the electrically powered compressor makes the engine more responsive. Once up to 1,650rpm, the turbocharger takes over. Further assistance is provided by the 48-volt mild-hybrid system, which recovers and redeploys energy that would otherwise be lost while braking, and allows the car to coast with the engine off for up to 40 seconds.
A facelift in 2020 saw the Q5 benefit from several updates. The exterior styling has more impact and aggression, while inside the cabin the touchscreen infotainment system, called MMI, has been upgraded. The 40 TDI received a power boost to 201bhp. It also adopts mild-hybrid tech and the latest on-demand version of the quattro 4x4 system, which supplies all power to the front wheels until the system detects a loss of traction. A high-spec Edition 1 model was added to the range, in addition to the existing Sport, S line and Vorsprung specifications.
The Q5 can be ordered with a three-year subscription to Audi Connected Services. This gives access to entertainment, information and search functions through the MMI control panel, the multi-function steering wheel, or the voice control system. In-car internet access is provided by a SIM embedded in the Q5, allowing owners to call up information such as flight times, fuel prices, weather and other online services provided by third parties. The system also gives access to points of interest and high-resolution aerial and satellite pictures from Google Earth.
Which One to Buy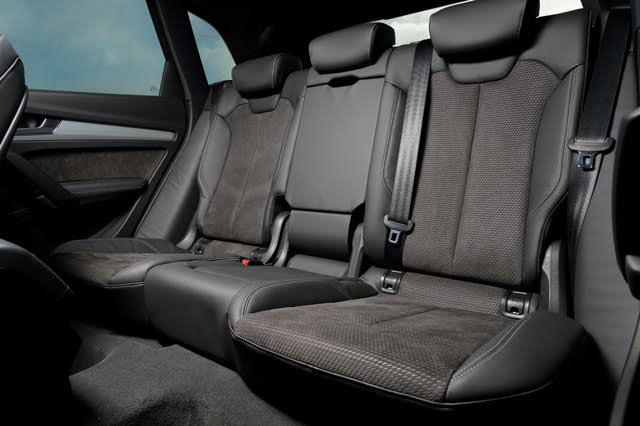 If you want an all-rounder: The 40 TDI quattro is all you really need. It may be the entry-level engine, but it still has a healthy turn of pace, especially with the uprated engine introduced as part of the 2020 facelift. Other models add more tech or more pace, but cost more to buy.
If you want a guilt-free performance SUV: The 55 TFSIe fits the bill. It's very close to the pace of the fire-breathing SQ5, but with the ability to travel 20 miles or so on electric power alone. You can commute in near silence with no exhaust emissions, but serious pace is on tap whenever required.
If you want petrol rather than diesel: Choose the 45 TFSI. It costs a little more than the 40 TDI to buy, and it's not nearly as fuel-efficient. But this is a smooth and refined engine that suits the Q5 well. With 242bhp, the 45 TFSI accelerates with real vigour.
If you want a high-performance SUV: Pick the SQ5. Whether you go for the earlier petrol or the more recent mild hybrid diesel, this is a very quick car indeed. It's luxuriously well equipped, and rides comfortably for a performance model. It would be better still if the steering offered more feedback.
Running Costs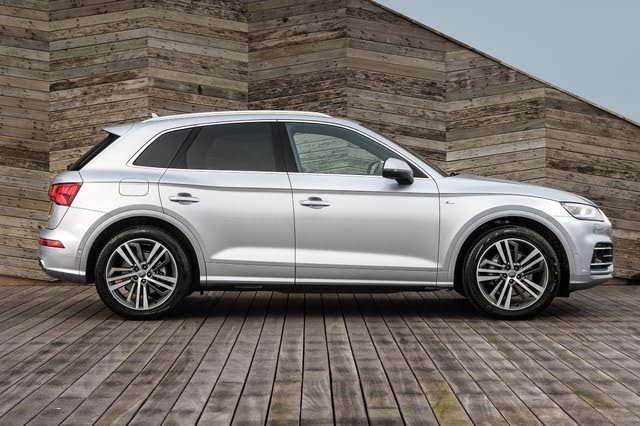 For a five-seat SUV of this size, the Audi is a pricey car to buy, whether you are buying new or used. The plus side if you are shopping for a new Q5 is that strong resale values mean finance and leasing rates are less painful than you might expect.
Predictably, the SQ5 will be the most expensive version to run. The petrol version achieves just 34mpg according to official figures, and in reality mpg in the 20s should be expected. It will cost a lot to insure as well as fuel, sitting in group 42 of 50. The latest diesel will be a little pricier to find cover for, as it's in insurance group 42-45 depending on the exact specification. However, it will be a lot more frugal. Although its official combined figure of 32.5-34.4mpg appears little different to that of the petrol, it's tested to the more realistic WLTP protocol, so should be a better indication of real-world economy.
For the right driver, the plug-in hybrid models will get close to the SQ5's performance but with much better economy. Like all plug-in hybrids, the TFSIe models work best for owners who cover few miles most days, and so can be run frequently on electric power alone. The 55 TFSIe's fuel economy on the combined cycle is 113mpg. The insurance group is 41-43 depending on the specification.
Choose the 45 TFSI, and officially it will return 31.4-32.1mpg. It sits in group 34 to 40, depending on the exact spec.
The cheapest Q5 to run is the 40 TDI. The 187bhp version returns 37.7-39.8mpg, and sits in group 31 to 32.
Audi recommends two different servicing schedules, depending on use. Shorter intervals of 9,300 miles or one year, whichever comes sooner, are for drivers who cover few miles, especially if those miles are mostly in towns or cities. Longer 18,600-mile or two-year intervals are advised for high-mileage drivers.
Servicing costs at franchised dealers won't be cheap, although Audi does offer 0% finance on servicing to spread the cost. Even so, you can expect to pay less at an independent garage. As a halfway house some Audi owners take their cars to non-Audi VW Group dealers for servicing, where labour rates may be lower.
Replacement tyres for the SQ5 will be expensive. Budget on £200 or more for each corner if fitting quality performance tyres like a Michelin Pilot Sport or a Pirelli P Zero.
Reliability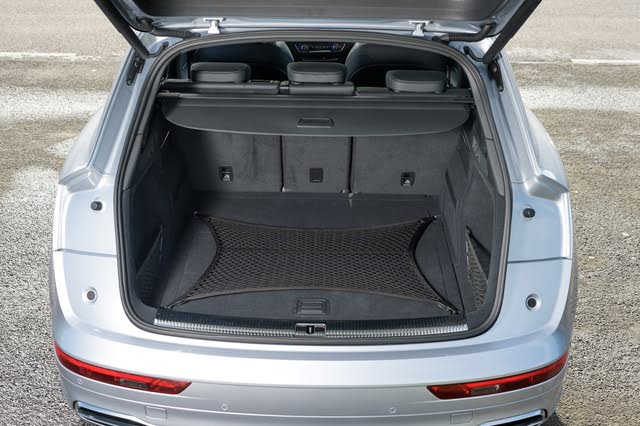 If you want the most reliable prestige SUV, think of a Lexus like the NX. The Q5 doesn't get quite such rave reviews in reliability or owner satisfaction surveys, but most of the mechanical parts are now well proven. Time will tell if the increased complexity of the new generation of mild-hybrid powertrains makes any difference to the Q5's reliability.
As a brand, Audi is generally a midfield finisher in reliability studies. It's more likely that a car will develop an electrical fault than a serious mechanical problem.
There have been a few recalls for the second-generation Q5. Cars made between June 2017 and March 2020 can develop a fault that allows moisture to enter the starter-generator. Some cars made in 2020 have excessive pedal travel, while cars made before October 2019 can lose their wheel arch covers.
If you want to be sure any Q5 you are thinking of buying has had any recalls carried out, take a look at the recall checker on gov.uk. You just need the car's registration number.
Buying a new Q5? Then you'll have a three-year, 60,000-mile warranty. It can be extended beyond the end of third year with two types of cover available – Named Component or All Component Cover.
The CarGurus Verdict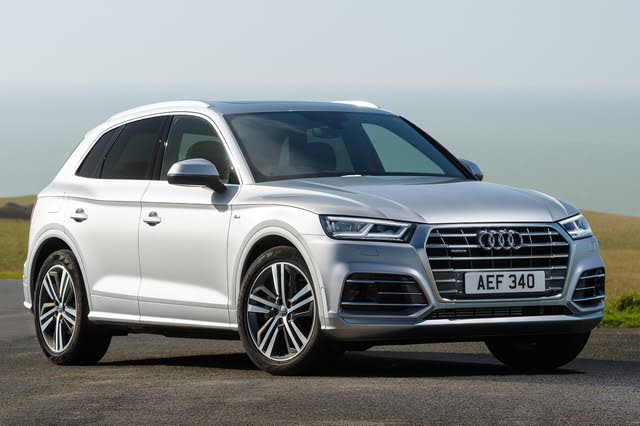 You need reasonably deep pockets to buy an Audi Q5, either as a new or a used car. But if the Q5 falls within your budget, there really is little to put you off. Perhaps it's not as engaging as a BMW X3, or as close to fault-free as a Lexus. Otherwise though, this is a very talented car.
The entry-level engines are efficient, especially if you choose one of the new mild hybrid diesels. And further up the range you trade some economy for greater performance. The exceptions are the plug-in hybrids, which are fuel-efficient and fast.
The longer you spend with the Q5, the more you appreciate its comfort, practicality, build quality and refinement. It's a very enjoyable car to travel in, whether you are the driver or passenger. And the SQ5 is super-fast, but every bit as easy to live with as any other Q5.
Mid-sized family SUVs really don't get much better.
What's your take on the Audi Q5 (2018-2021)?