BMW 3 Series (2019-2021) Expert Review
Review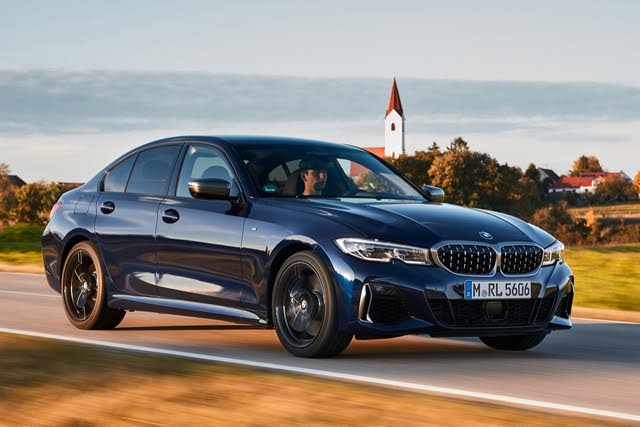 The 3 Series is a mid-size saloon, sitting between the BMW 1 Series and the 5 Series in the German manufacturer's line-up. Also sold as an estate, it comes with a mix of petrol and diesel engines, and is available as a hybrid too. It's a rival to cars like the Audi A4 and Mercedes-Benz C-Class, and aims to offer a sporty edge to this area of the market.
Fact File
Body Styles
Four-door saloon
Five-door estate
Years Available
2019, 2020
Main Rivals
Introduction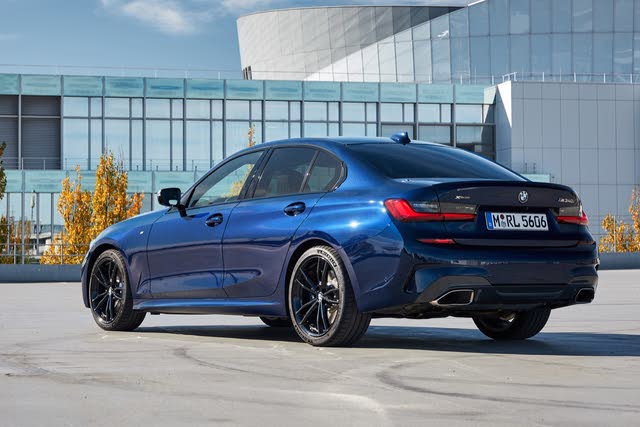 It isn't hard to see the appeal of the BMW 3 Series. Ever since it was introduced back in 1975 – yes, really – it's been the benchmark for mid-size, sporty, executive cars, with an enviable mix of understated style, rock-solid quality and an upmarket image.
More than that, though, buyers look to the 3 Series for a sporting drive in a package that's practical enough to carry the family, yet sharp-suited enough in its styling to feel at home in the company car park. And it's that involving driving experience that, BMW hopes, will set the 3 Series apart from its ever more competitive rivals.
The excellent news is that it makes good on that promise, with a crispness and precision normally only reserved for something far more sporting. The sharp, linear steering gives you confidence that the 3 Series will go where you point it, and stiff suspension means no nasty lurching around and tonnes of grip.
However, there's a downside, because stiff suspension also results in a firm ride, and in the 3 Series it's thus, with the aggressive M Sport version becoming a little uncomfortable on rougher back roads. The SE model is more softly sprung, but only marginally so. Still, it's the version we'd recommend if you want to prioritise a comfortable ride.
A TFT screen with virtual dials replaces the normal instruments, which is snazzy, but the screen's layout is rather busy. Happily, this is the only major glitch in one of the best interiors of any car at this price point, with upmarket materials, an intuitive infotainment system and clear, well laid out climate controls that are right where you want them to be. And with plenty of room for every passenger in either front or rear seats, and a good-sized boot, you don't have to compromise on space.
The BMW 4 Series coupe is very closely related to the 3 Series, but has fewer doors and a slightly sleeker look.
Three Things To Know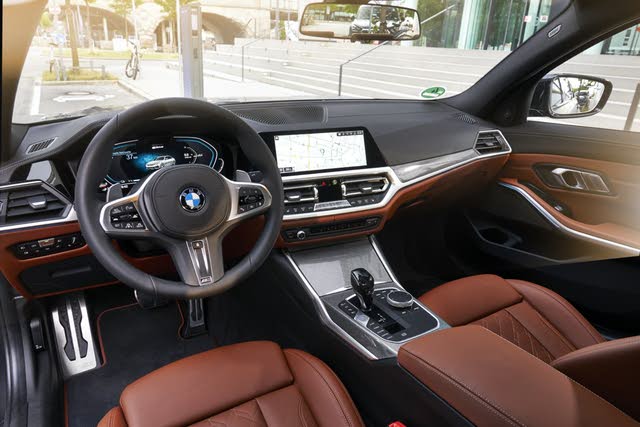 The BMW 3 Series Touring – which is BMW parlance for the estate version – offers more practicality than the standard four-door saloon, but its 500-litre boot is quite small by the standards of most other estate cars, so don't expect it to fit as much in as, say, a Volkswagen Passat or Skoda Superb.
The 3 Series once had a reputation for being sparsely equipped as standard, but that's no longer the case. Nowadays, even the most basic 3 Series gives you cruise control, three-zone climate control, ambient lighting and even a reversing camera all as standard.
Another piece of equipment standard on almost every model is an automatic transmission. It's a slick eight-speed gearbox that's smooth when you're cruising and snappy when you want to change gear yourself. If you go for the most basic diesel model, the 318d, though, it still comes with a manual.
Which One to Buy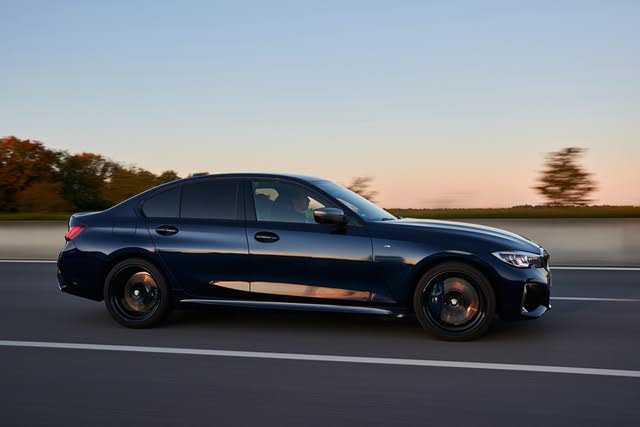 The best all-rounder: In our view, the petrol-powered 320i SE, which pairs the well-equipped entry-level specification with a 181bhp, 2.0-litre, four-cylinder engine, is the best all-rounder in the 3 Series range, offering the perfect blend of performance, efficiency, equipment, comfort and handling.
If you do lots of miles: If you're a high-mileage driver, go for a 320d, again in SE specification; the extra fuel economy of the diesel will be much appreciated, and your savings on fuel costs will drown out the slight price premium you'll have to pay.
If you want ultra performance: You could plump for the M340i, which is blisteringly fast and goes about its business in a slightly less raucous way as the soon-to-be-arriving M3 will. You can have it in estate form, too. If that's too focussed for you, the 330i is a great shout.
If you can plug in at home: You should seriously consider the 330e. This plug-in hybrid version of the 3 Series will slash your fuel bills, as around town it should manage around 30 miles of electric range – with the engine completely turned off – from each charge.
Running Costs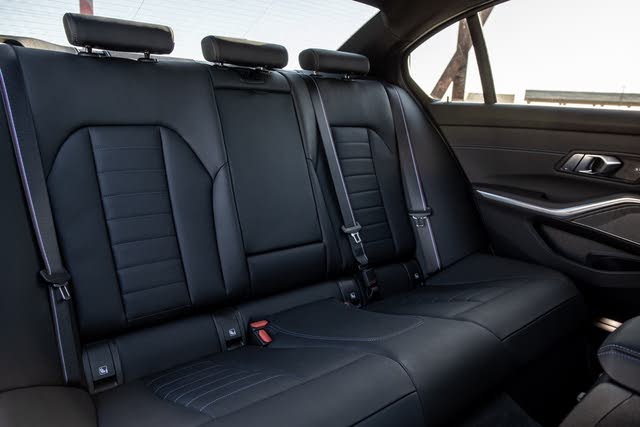 On paper, the 330e is the most economical version of the 3 Series – but take its official figures with a pinch of salt, because they depend very much on how many miles you can do on electric power and, consequently, how much the petrol engine is running. In the real world, you can expect to average around 65mpg if you charge up regularly, which is still pretty good.
If you don't have somewhere to charge up, however, the most efficient 3 Series is the 318d, from which you can expect around 55mpg in the real world. If it's a petrol version you're after, both the 318i and 320i should be able to achieve just shy of 45mpg on average, and even the potent 330i should nudge an impressive 40mpg with careful driving.
While the 3 Series is rear-wheel drive as standard, several models are available with all-wheel drive, called xDrive, and while these will improve traction, they'll lower the mpg figures too.
BMW's servicing costs are generally above those of more mainstream car makers', but less than those of Mercedes, and on par with Audi's. BMW offers a pay-monthly service price plan, which covers all your annual servicing needs for three years and costs £25 a month, bringing the total cost of servicing your 3 Series in that time to £900.
All of the 3 Series's engines come with metal timing chains, which shouldn't need replacing periodically, as opposed to a rubber timing belt, which does.
Reliability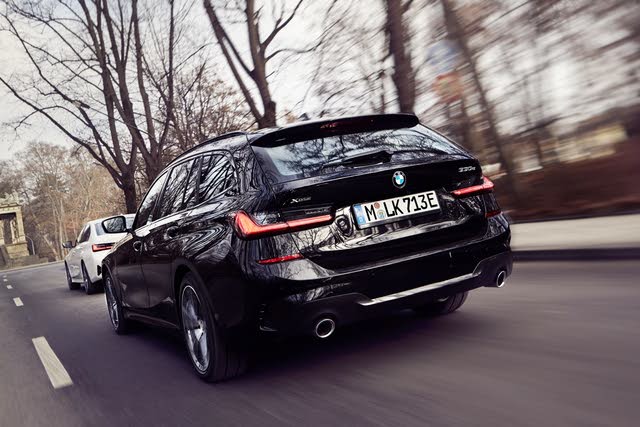 While earlier BMWs have suffered with timing chain problems that have necessitated costly replacements, the good news is we haven't heard of any such problems with the engines in this generation of 3 Series – though that could be because they're too new.
Indeed, because this 3 Series as a whole is still so fresh out of the box, there's no reliable data on its dependability. However, the previous-generation 3 Series had an average reputation for reliability. More of a concern is the fact that BMW came dead last in JD Power's 2019 UK Vehicle Dependability Study.
The 3 Series comes with a three-year, unlimited mileage warranty, which is about par for the course. However, choose a Lexus IS instead, and you'll get a five-year, 100,000 mile warranty, which is obviously preferable to all but the highest-mileage drivers.
The CarGurus Verdict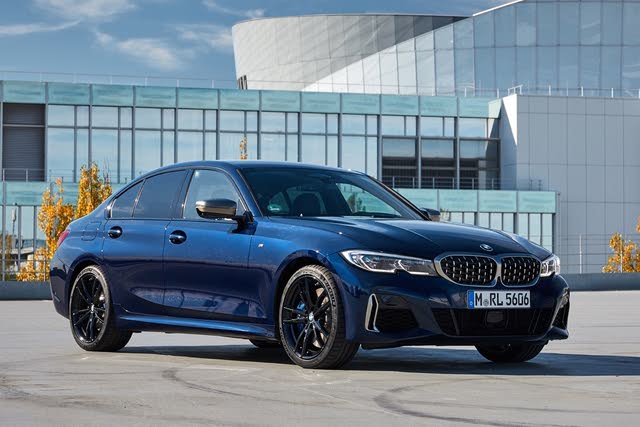 This latest 3 Series continues a long line of excellent small sports saloons to wear the badge. However, it arguably isn't quite as complete as before.
Specifically, in order to get the benefit of its excellent handling, you have to put up with a ride that's a little too far on the firm side, even in the most pliant versions. Still, if you can live with that, the 3 Series is unerringly excellent elsewhere. Not only is it terrific to drive, but even the most powerful models are surprisingly efficient, and there's a huge range of versions to choose from, depending on your needs.
Throw in that beautifully finished cockpit, spacious seating and a useful boot, and on balance, the 3 Series still stacks up as the best small executive saloon out there. We just wish it was a little more comfy.
What's your take on the BMW 3 Series (2019-2021)?