Hyundai Kona (2017-2020) Expert Review
Review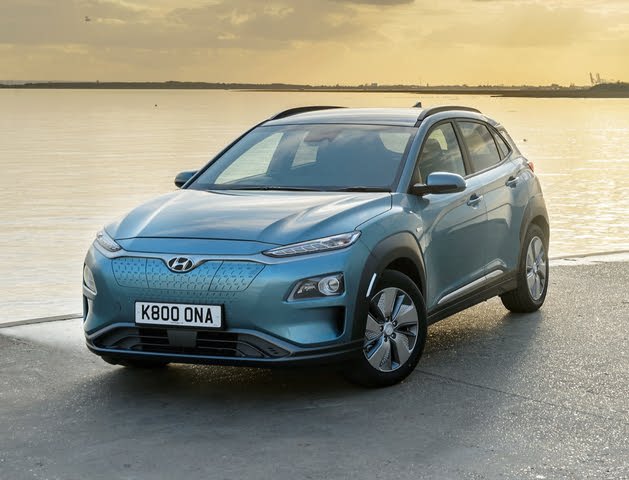 The Kona is a small SUV that can turn heads with its looks, but there's much more to it than that. It comes with a great reliability record and a cracking warranty, and perhaps most interestingly, it's available in hybrid or pure electric form, as well as with conventional petrol and diesel engines.
Fact File
Years Available
2017, 2018, 2019, 2020
Main Rivals
Introduction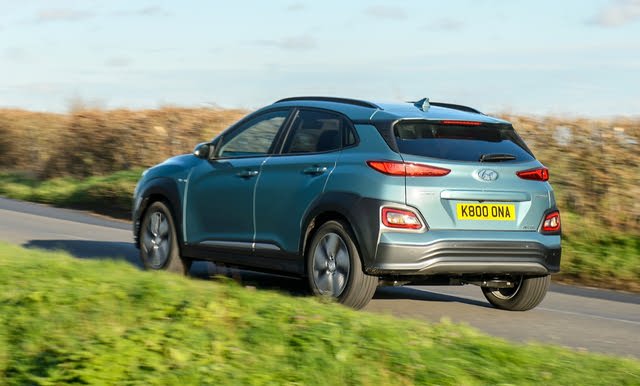 Small SUVs, you may have noticed, are all the rage these days, and car companies have been falling over themselves in recent years to get a foothold in the fastest-growing automotive sector. Launched as a new Hyundai in 2017, the Kona is the crossover offering from the Korean brand. It's a crossover SUV no larger on your driveway than a supermini hatchback, but with eye-catching styling, a range of power options and an impressive warranty that will still have plenty of life left on it on the used market.
Inside, you'll find a stylish cabin design that doesn't quite match the best in the class for material quality, but while some of the materials lack plushness, they do feel well bolted together. Passenger space is reasonable, but overall the practicality is not the best on the market. You'll get more room in the Seat Arona, and taller adults in the rear seats will find life cramped for their legs. Boot space isn't particularly impressive, either, and if you need lots of luggage space you'd do better with Arona or a Volkswagen T-Cross.
On the road, the Kona is an acceptable driving experience without excelling. It's not as comfortable as Volkswagen's T-Roc when it comes to ride quality over bumpy roads, although it's far from the worst small SUV in this regard. Smaller wheels will make things a bit more forgiving. Through the bends, the Kona is pretty decent, with a composed, solid feel from the driver's seat without being as involving as the more sporty Seat Arona. It's not quite as agile in Electric form, due to the extra weight of the battery, but it's still not bad.
Petrol options start with a punchy 118bhp 1.0-litre unit that we think will suit most people just fine. If you do want more power, there's a 176bhp 1.6-litre petrol with four-wheel drive and an automatic gearbox (most Konas have a six-speed manual gearbox and are front-wheel drive). It's quick, but unless you really need all that power it's not worth the extra money, especially as it's only available in top-spec Premium GT trim.
A pair of 1.6-litre diesel engines were offered when the car was first launched, but taken off sale again shortly afterwards when it became clear that public appetite for diesel had dwindled. One had 113bhp, the other 134bhp. They're worth keeping an eye out for if you do longer journeys thanks to their superior fuel economy, with an official figure of up to 67.3mpg.
There's also a range of alternatively-fuelled Konas, starting with the Hybrid. This uses a 1.6-litre petrol engine and an electric motor to deliver a combined 139bhp, and it's got lots of oomph off the line. You can also drive it for short journeys on electric power alone, with no polluting emissions. However, most of the power – including the electricity – comes from the petrol engine, as this isn't a plug-in hybrid.
That means if you want to get your power from something other than fossil fuel (depending on your electricity supplier) then you'll need to look at the Hyundai Kona Electric. You can spot it by its distinctive, filled-in grille. It uses a 39kWh or 64kWh battery and an electric motor with 134bhp or 201bhp to deliver very brisk performance and an impressive range of up to 279 miles. It's the best model in the Kona range as far as we're concerned, but it'll be more expensive than more conventional versions, and you'll need to make sure that an electric powertrain suits your needs.
Three Things To Know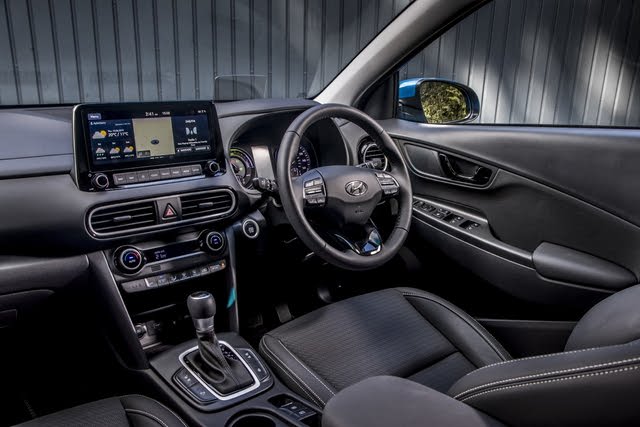 Trim levels start from the entry-level S, which includes 16-inch alloy wheels, DAB radio and Bluetooth. The SE model, which is the entry-level model for the Kona Hybrid and Electric, adds 17-inch alloys and a larger touchscreen infotainment system with Apple CarPlay and Android Auto for smartphone connectivity. The Play model, introduced in 2019, features 18-inch alloys, tinted windows and metallic paint. Premium gives you climate control aircon and front fog lights, while Premium SE gives you a larger screen still, with satnav added, as well as electric seats, front parking sensors and a head-up display, which beams driving information onto the windscreen so you don't need to glance down at the instrument panel. Top-spec Premium GT models (not available on the Hybrid or Electric) have full LED headlights and a larger driver information display behind the steering wheel and standard automatic emergency braking.
If safety is high on your priority list, it's worth knowing that several safety systems aren't included as standard on every Kona. Automatic emergency braking, for example, is only optional on S, SE, Premium and Premium SE models, and wasn't available at all on the Play model. It's only included as standard on the Premium GT. Still, it was awarded the maximum five stars when tested by safety organisation Euro NCAP back in 2017.
If you fancy yourself as a superhero, or just like the Marvel Cinematic Universe, then the Kona Iron Man Edition might appeal. Clad in matt grey and red on the outside and with various red bits inside, it also includes Tony Stark's signature on the dashboard, Stark embroidery on the seats and an Iron Man projection puddle lamp. Power came from the 176bhp petrol engine.
Which One to Buy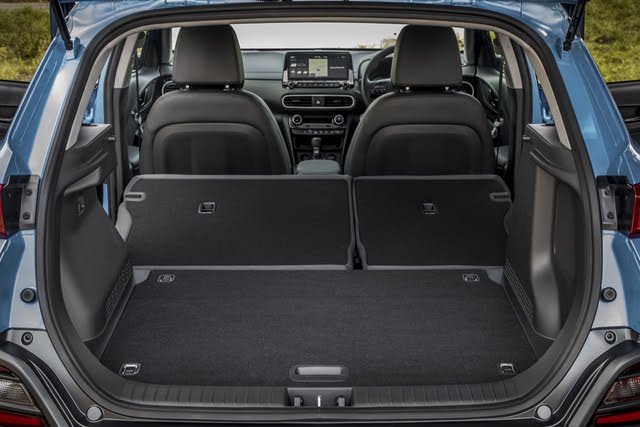 If you want the best all-rounder: Outside of the Kona Electric, we think that the Kona Play, released in 2019, offers the best balance of features for the money. While it's only available with the 118bhp 1.0-litre turbo engine, that's the one we'd recommend anyway, so it all works out very nicely. One word of warning though; the 18-inch wheels make the ride firmer than smaller alloys, so if that's a concern, then the SE might suit you better.
If you want the best fuel economy: The Kona Electric won't consume any conventional fuel at all, because, well, it doesn't have an internal combustion engine. It has an official range of 279 miles and real-world tests show that it should get pretty close to that, which will get rid of a lot of people's range anxieties about electric cars.
If you want all the toys: The Premium GT trim sits right at the top of the range, and as a new car the pricing made the Kona rather expensive, but as a used buy that could be a different story. It includes pretty much every feature offered on the car, including several safety systems that aren't standard equipment on lower models.
If you need the most luggage space: Should carrying lots of stuff be a priority, then to be honest the Kona probably isn't the best choice. But of all the range, the S has a bigger boot, as it doesn't have a spare wheel, and the same is true in the Hybrid version. It's still not exactly cavernous though.
Running Costs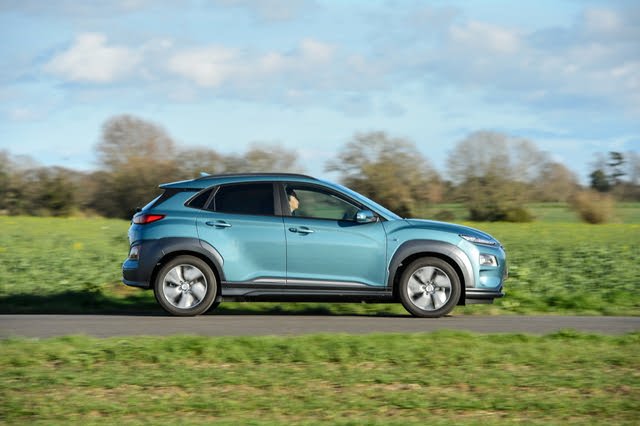 If you want the cheapest day-to-day running costs then the Kona Electric is the model to go for, as charging it with electricity will be far cheaper than diesel or petrol. You can recharge the 64kWh model from empty in nine-and-a-half hours on a regular 7.2kW charger, or up to 80% from empty in 75 minutes on a 50kW rapid charger. But all that said, the Electric will be substantially more expensive to buy than other Konas, so you'll need to factor that into your maths.
Of the non-electric cars, the diesel models have an official fuel economy of up to 67.3mpg, while the petrol-powered 1.0 T-GDi engine promises 44.8mpg. The hybrid has an official MPG figure of 56.5.
When it comes to Vehicle Excise Duty, all Konas were sold after the tax rules changed in early 2017, and so all models will pay a flat rate of £150 per year. The exceptions are the Hybrid, which will be £140, and the Electric, which is exempt.
Insurance groups range from 9 to 19 of 50 for the regular cars, while the Electric fetches a higher premium, with insurance groups between 22 and 27 depending on spec.
A Kona will need servicing every year or 10,000 miles, whichever comes sooner. Hyundai offers various servicing packages, which will cover services for two-, three- or five years, and prices are comparable to rivals. Once the car is out of its warranty, you can sign up to a variety of dealer service plans called Essentials, with prices starting at £99.
Reliability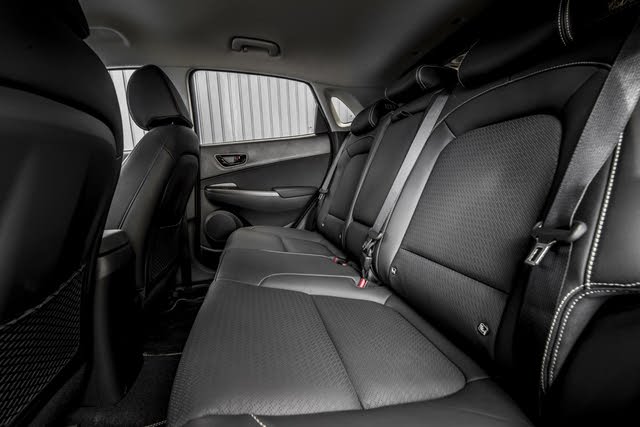 Hyundai has a decent reputation for reliability as a whole, and was third of all manufacturers in the JD Power 2019 UK Vehicle Dependability Study.
The Kona specifically didn't figure in the top three Small SUV rankings (those places went to the Vauxhall Mokka X, Peugeot 2008 and Nissan Juke), but it did feature in 60th place overall in the 2020 Driver Power survey. That's not great, but not terrible either.
Potential buyers should be reassured that Hyundai offers a very good five-year, unlimited-mileage warranty, which is ahead of most of the competition. Only the seven-year warranty on the Kia Stonic can beat it.
We haven't heard of many common problems with the Kona. Some owners have reported a rattle when the car was started, which has been solved by replacement timing chains covered under warranty.
At the time of writing there had been no recalls for the Kona, although there had been a recall in Korea on the Kona Electric version over a fire risk, and an investigation was underway to decide whether to do the same in the UK. Dealers should notify current owners if any remedial work needs carrying out, but it's worth checking to see if a car you're considering has been affected and, if so, that the issue has been fixed.
The CarGurus Verdict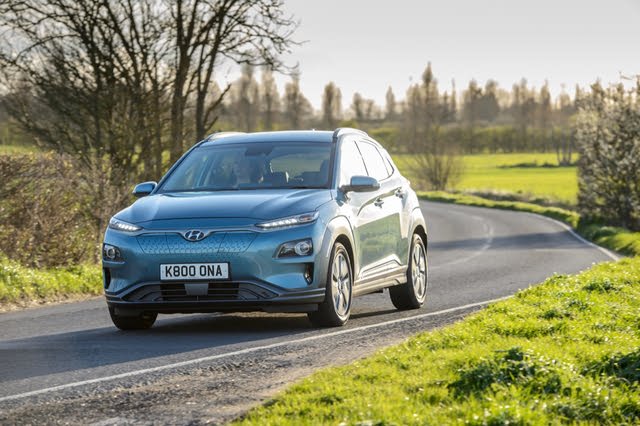 In petrol, diesel or hybrid form, the Kona SUV is a pleasant, competent but generally unremarkable car that does the job it needs to do, but wouldn't be our first choice. The Seat Arona is more fun to drive, several different rivals are more practical, and Volkswagen's T-Roc is more comfortable. But as an electric car, the Kona makes much more sense. It's got a great range and a very attractive price, and should be on the list of cars to check out for anyone looking to go electric.
What's your take on the Hyundai Kona (2017-2020)?