Nissan Juke (2010-2019) Expert Review
Review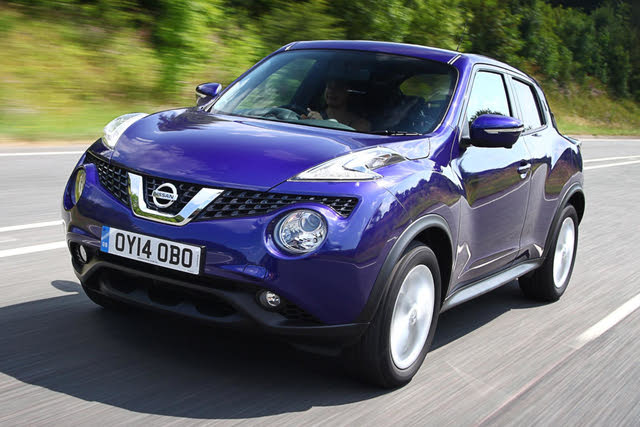 When the Nissan Juke was launched in 2010 the car's unconventional styling prompted some pundits to conclude that the company's designers had been a bit too daring. Yet it was an instant sales hit: the number of Jukes you see in bright yellow are evidence that customers don't merely accept its quirkiness, they wholeheartedly embrace it. Clearly, sometimes it pays to be bold.
Fact File
Body Styles
Five-door compact crossover/SUV
Years Available
2010, 2011, 2012, 2013, 2014, 2015, 2016, 2017, 2018, 2019
Main Rivals
Introduction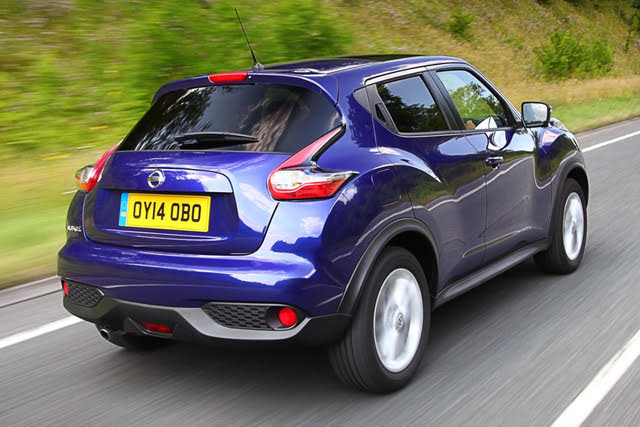 Falling into the category of compact crossover, the mk1 Nissan Juke features the lofty driving position of an SUV and the practicality of a small hatchback, although its distinctive sloping roofline puts headroom at a premium for passengers taller than six feet: a comparatively small rear door opening makes getting in and out tricky, too. First generation Jukes don't have much boot-space, either, but in facelifted versions from 2014 onwards the capacity grew considerably and movable boot floor panels improved its versatility.
Powered by a limited range of normally aspirated and turbocharged diesels and petrol engines, most Jukes are spirited if not exciting performers with reasonable fuel consumption – the exceptions are the Nismo (2013) and Nismo RS (2014 onwards) versions which have pretensions of being a hot hatch. Most Jukes are front-wheel drive, but four-wheel drive is available, in conjunction with a CVT automatic gearbox.
If you fancy standing out from the crowd in a Juke, there are a some things you should be aware of. Keep reading to find out more.
Three Things To Know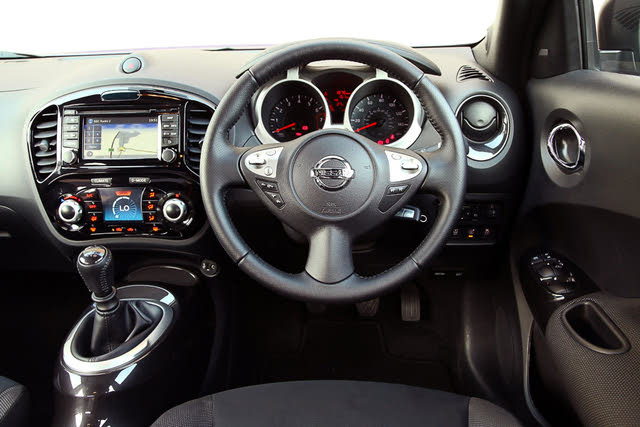 Ride quality in the first generation Juke is a bit jittery – Nissan attended to the suspension setup with the facelifted car, which was launched in 2014. If you're after the smoothest ride possible, that's the one to go for.
The plastic housing around the gearlever is inspired by the design of a motorcycle helmet: the cabin has other interesting design flourishes, too.
The Juke doesn't just look thoroughly modern, but it has modern features across the entire range, too. For example, all models have air conditioning, traction control and six airbags.
Which One to Buy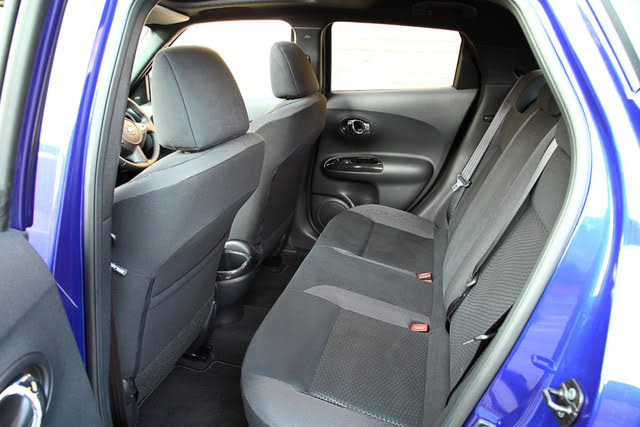 For all-round appeal: Post-2014 facelift Acenta Premium – packed with equipment. Opt for the 1.2-litre petrol turbo engine for perky performance and good fuel economy.
Most economical: 1.5 dCi engine has 70mpg potential, although more like 55-60mpg in real world driving.
For thrill-seekers: Nismo RS – it's quick and looks the business, even if it's not really a hot hatch.
For the best safety package: Models fitted with Nissan's Safety Shield system incorporating Lane Departure Warning, Blind Spot Warning and Object Detection system: it's standard on the Tekna.
Running Costs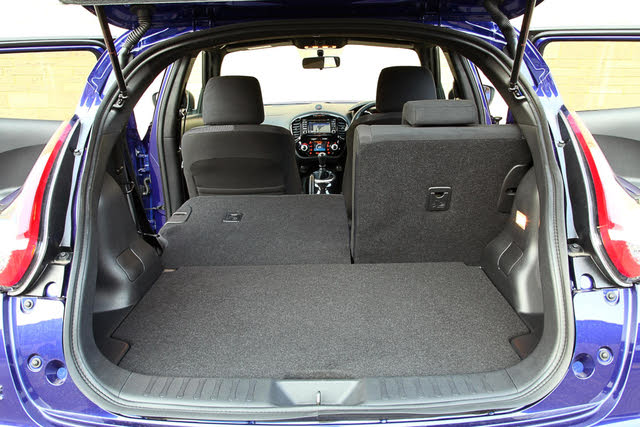 The Juke's 1.5-litre diesel turbo engine theoretically can achieve 71mpg but some owners report that 60mpg is more realistic and some say less than that: as ever, fuel consumption is greatly affected by how you drive and where. All the petrol engines just scrape over the 40mpg mark, while the second generation's 1.2-litre petrol turbo unit can be coaxed to nearer 50mpg with care. None of the Juke's powerplants have CO2 outputs low enough to qualify for free car tax: most front-wheel drive models will cost you £140 annually, and most Nismo versions a maximum of £230.
Servicing intervals are set at 12,500 miles or annually, whichever comes first, and Nissan's fixed price servicing will set you back £149 for a minor service and £219 for a major one on a petrol model, with diesel versions costing £159 and £249 respectively. Every service includes one year's roadside assistance and a free courtesy car.
Some owners have complained that the clutch in their Juke needed replacement after only three years and 30,000 miles, so be mindful of this when buying. There have been many reported problems with the CVT automatic gearbox, again with low mileages, and as it cost about £2,000 to repair at even an independent transmission specialist, you might want to stick with a manual.
Several Jukes have suffered from a fault that drains and eventually kills the battery, so ask or check through the paperwork to see if the car you're interested in has been treated to a suspiciously high number of new batteries.
Reliability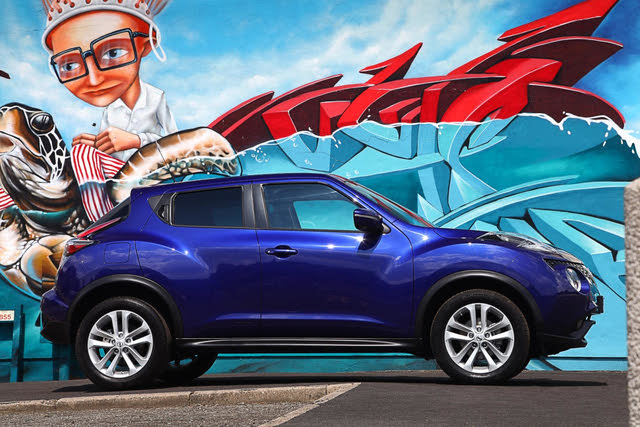 In the US there was a recall for petrol-engined Jukes built from 2011-2103 because their timing chains were stretching and in some instances causing engine failure. There was no such recall in the UK despite the same issue, and even the 1.2-litre petrol turbo engine from the second generation Juke is reported to suffer from timing chain woes and subsequent engine rebuilds at very low mileages. If you hear any sort of rattle from the engine of the car you're considering, walk away.
The CVT automatic gearbox is troublesome and known to fail expensively, and is best avoided. The keyless ignition system has seriously vexed some owners and roadside assistance organisations, resulting in the car not starting despite 20 or more prods of the ignition button – in some instances this was traced to a faulty switch on the back of the brake pedal (which must be depressed before the car will start), and in others to key fobs the batteries of which weren't in their absolute prime condition. And talking of batteries… In some cars batteries have been known to drain completely of power in a matter of days before failing completely, but this problem should by now have been sorted.
A defective pipe in the air conditioning of some cars took the chill out of the system, while the front parking sensors in early models were prone to malfunction after water ingress. The Juke has been subject to a number of official recalls, the longest running of which was for a potential fuel leak, so be sure to check that this, and all recall tasks, have been undertaken at a Nissan dealership.
The CarGurus Verdict
The Juke is all about its styling, which is just fine because that's the reason more than half a million people around the world have already bought one. In terms of its dynamics and practicality it's acceptably average in every respect: it's modestly entertaining to drive, has reasonable performance, goes a fair distance on a gallon of petrol or diesel, and it's sufficiently spacious for a small family. It just doesn't shine in any particular area.
What's your take on the Nissan Juke (2010-2019)?