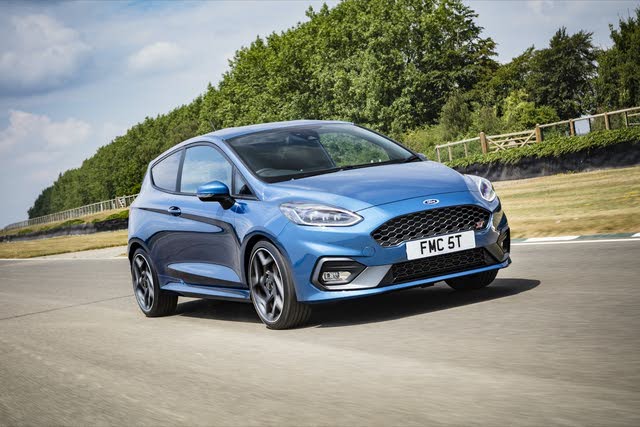 Ford Fiesta (2018-2021) Expert Review
Review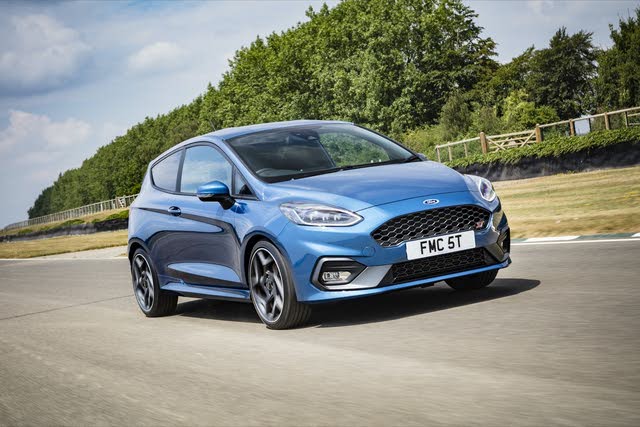 The Ford Fiesta holds a special place in British hearts and sells by the bucketload. And that affection is justified, because it's a great little car, with plenty of choice for different needs, stylish looks, and lots of equipment. On top of all that, it drives well too. If you're after a small hatchback, make sure your first visit is to the Ford dealership, because this is the car that the opposition has to beat.
Fact File
Body Styles
Three-door hatchback
Five-door hatchback
Years Available
2018, 2019, 2020
Main Rivals
Introduction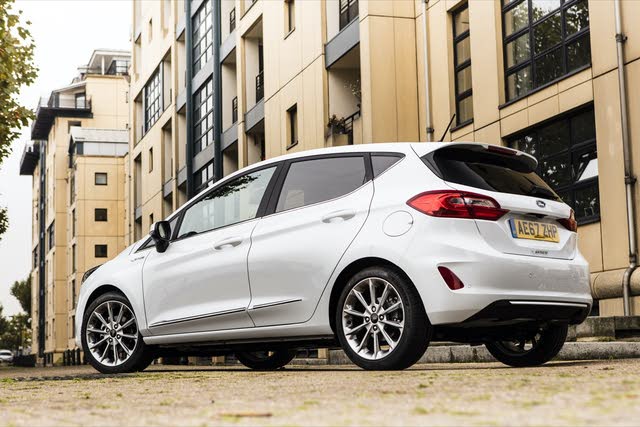 The Ford Fiesta is one of the best loved small cars – and indeed cars full-stop – in Britain and has sat at the top of the list of best-selling cars for years. That's no surprise, because it's a brilliantly thought-out and well-executed supermini that does just what potential customers need it to do. It's smart to look at, comes with plenty of equipment, and is engaging and fun to drive.
This new Ford Fiesta, launched in 2018, doesn't try to play with an already successful formula. It merely improves further on what was already a cracking car, and as such you wouldn't bet against this generation of Ford Fiesta maintaining its place in the public's hearts. This is despite a range of really impressive cars to rival it, including the Volkswagen Polo and Seat Ibiza. It's a good time to be a small hatchback customer.
The choice of Ford Fiestas is wide, ranging from happy little runabouts to sporty ST performance models, with just about everything in between. You can even get a couple of Active models, which have jacked up SUV-style suspension for mild off-roading capabilities. The emphasis is on the mild – don't expect to go rock-crawling in it – but it'll tackle gravelly paths with little effort, and the higher centre of gravity makes relatively little difference to the handling. The extra 18mm of lift also makes for a slightly more comfortable ride than the rest of the range.
ST-Line models have stiffer, sporty suspension, which can impact a bit on ride comfort but sharpens up the already nimble chassis still further, and the Fiesta ST is a proper hot hatch with handling to match. It should be noted, however, that even the basic cars have excellent control and poise through the corners, and with the slick, precise manual gearboxes, they're all very enjoyable to drive.
Both three-door and five-door models are available. The latter is more practical when it comes to getting in and out of the back seats, and it's available in far more versions than the three-door, so ask yourself how important that slightly sleeker look is to you. Space-wise, you should easily fit two adults in the back, but three will be a tight squeeze, and none of them should expect loads of legroom. Several rivals have more passenger space, and larger boots too, so they're worth checking out if practicality is a must. The Fiesta's boot isn't tiny, but the step between rear seat backs and boot floor when the seats are folded down is a bit annoying. Some rivals have a height adjustable floor as standard to provide a flat loading area, which the Fiesta does not.
The interior quality is slightly better on some rivals as well; some parts of the Fiesta's insides can feel a bit more plasticky than we'd like. Still, all models get a heated windscreen, which is a huge plus on icy days, and the infotainment system is easy to use and includes Apple CarPlay and Android Auto for smartphone integration. Higher end models – X models and the Vignale trim – get an upgraded Bang & Olufsen sound system, which is a big improvement on the standard setup.
There are a choice of petrol or diesel engines in the Fiesta, but we'd point you towards the petrols if possible, as the diesels are relatively pricey and not particularly impressive in comparison. Unless you're doing lots of long motorway journeys, where the better fuel economy will start to pay dividends, it's not worth it. The turbocharged Ecoboost engines are the ones to go for, mixing fuel efficiency with impressively punchy performance.
Other options if you're in the market for this type of car include the Peugeot 208, Vauxhall Corsa, Hyundai i20 and Renault Clio, as well as the Skoda Fabia, Toyota Yaris, Nissan Micra and Kia Rio, all of which have plenty going for them.
Three Things To Know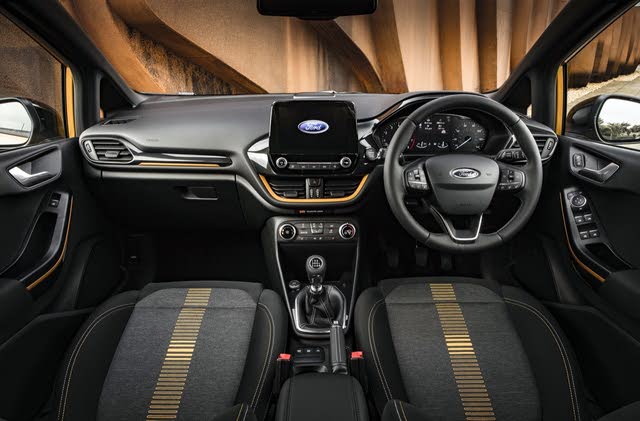 While both three-door and five-door versions of the Ford Fiesta are available, the three-door model is only available in entry-level Trend trim or the sporty ST-Line and ST-Line X trim levels. You can also get the Fiesta ST hot hatch with three doors. By contrast, the five-door model is available across the line-up.
The size of engine doesn't necessarily equate to power figures; the 74bhp 1.1-litre petrol engine isn't as powerful as the 1.0-litre Ecoboost models, thanks to a turbocharger on the latter, which is available in three different power configurations (99bhp, 123bhp or 138bhp). We wouldn't particularly recommend the 1.1, as while it's cheap, it lacks grunt compared with other engines in the range. For our money, the 123bhp version is the happy medium between price and performance.
Be careful about the potential impact of big wheels. While the 18-inch alloys on the ST-Line X and ST-3 models look good, they do nothing for ride comfort or noise, especially on stiffer suspension. The ST-Line and ST-2 models both have 17-inch wheels, and give a more comfortable experience for driver and passengers.
Which One to Buy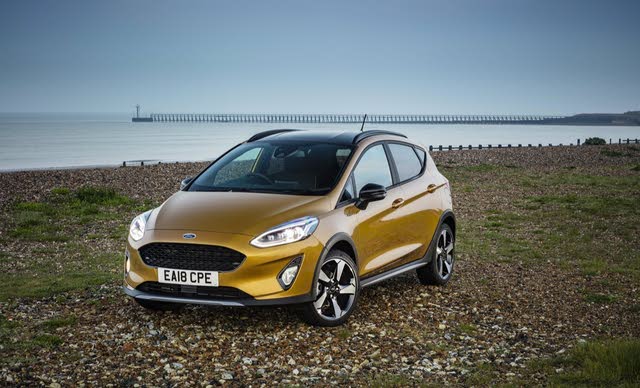 If you want fuel economy: The diesel-powered 1.5 TDCi three-door Trend model is the most frugal Ford Fiesta to run on paper, but keep in mind that it's not the cheapest to buy, and the engine isn't as refined as the Ecoboost petrol models.
If you want performance: The ST models have a turbocharged 1.5-litre, three-cylinder petrol engine that makes 197bhp, putting it at the top of the Ford Fiesta range. It's a proper hoot to drive, with a limited-slip differential to further improve handling, and even a launch control mode.
If you live down a gravel path: The Fiesta Active has a ride height that's raised by 18mm over standard, giving it extra ground clearance. There's no option of all-wheel drive, so it's hardly a proper off-roader, but it'll dramatically reduce the risk of catching the underside of the car on something undesirable.
If you want absolutely all the toys: The top-of-the-range Fiesta Vignale model isn't cheap, but it is loaded with features both inside and out, including a swanky grille, different rear bumper and bodykit and 10-spoke alloy wheels. Inside you'll find a heated steering wheel, adaptive cruise control and parking sensors front and back.
If you want all the safety features: Disappointingly, the Vignale is the only model that comes with automatic emergency braking as standard, which is a very useful safety feature that, frankly, should be included across the range in this day and age.
If you want to know where you're going: The entry-level Trend model is the only trim that doesn't come with satnav. However, you can use a nav app on your smartphone through the touchscreen infotainment system.
Running Costs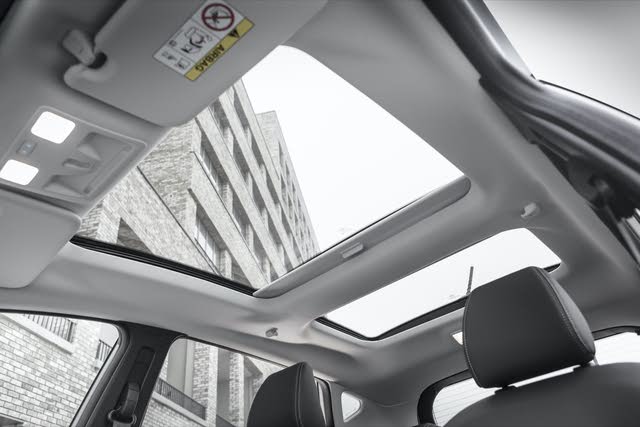 Ford might have a car-of-the-people reputation, but the Fiesta isn't quite as cheap as you might expect. That's not necessarily a problem, bearing in mind how good it is, but don't expect huge savings. Depending on how you buy or finance it, it could well be more expensive than a Volkswagen Polo or Seat Ibiza. However, the Ford should hold on to its value pretty well when you come to sell it, and the low CO2 emissions that its engines produce make it appealing to company car drivers when it comes to paying Benefit in Kind tax.
Fuel economy varies by model, but the popular 94bhp 1.0-litre Ecoboost turbo gives an official mpg figure of 55.4, which is pretty good compared with other similar cars. What's even more impressive though is that the 123bhp version of that engine returned exactly the same figure, and even the 138bhp version gives 51.4mpg in official tests. The entry-level, 74bhp 1.1-litre petrol will give 53.3mpg. If you really want the best fuel economy possible, the diesel promises 65.7mpg but you'll need to cover a lot of miles for that to justify the higher purchase.
The performance ST models claim a fuel economy of 40.4mpg, but you're unlikely to get too near those official figures if you're driving them as the engineers intended.
Servicing shouldn't be particularly pricey on a Fiesta Fiesta, and is broadly in line with its rivals. Intervals vary by model, but most are due every two years or 18,000 miles. The ST needs checking over every year or 12,500 miles. Ford offers a service plan with new cars that can cover scheduled services for up to three years for a one-off payment. You can also take out additional cover to protect against wear and tear, and there's the option to pay for servicing monthly.
Reliability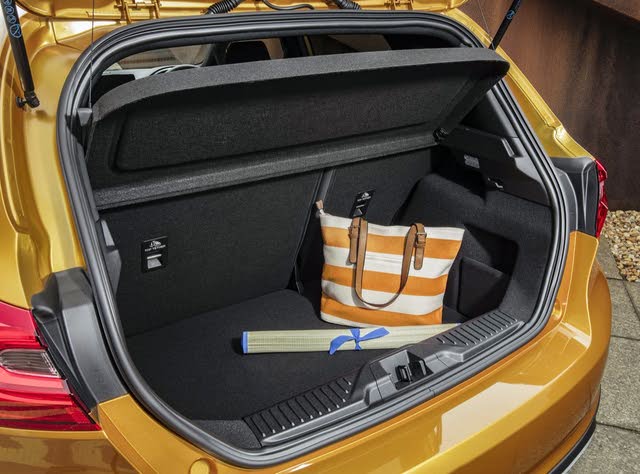 This generation of Ford Fiesta is fairly new, so there's not a huge amount of reliability information specific to this particular car yet. But previous incarnations have generally proved positive when it comes to dependability, and furthermore Ford as a brand tends to score well in independent reliability studies.
Ford offers a three-year, 60,000-mile warranty on the Ford Fiesta, which is pretty standard for the industry but below those offered by some rivals. If you buy a Kia Rio, you'll get a seven-year, 100,000-mile warranty, and the Hyundai i20 offers five years and unlimited miles.
Around 90 cars made in the middle of 2019 were fitted with an incorrect steering column, which will need to be replaced under recall, so if you're buying a used one, make sure any necessary work has been done.
We're read some reports of issues with the Ford Fiesta's keyless entry system failing when the car's battery gets low, which can usually be fixed with a full battery charge. The auto start/stop can also be a bit temperamental in some cars, but owners have found that resetting the battery monitoring system often helps.
The Ford Fiesta tends to be popular with new and learner drivers, so if you're looking at used examples, make sure any alloy wheel damage or paintwork scuffs have been fixed. ST models, due to their nature, may have been driven hard, so make sure any potential buy has been well looked after.
The CarGurus Verdict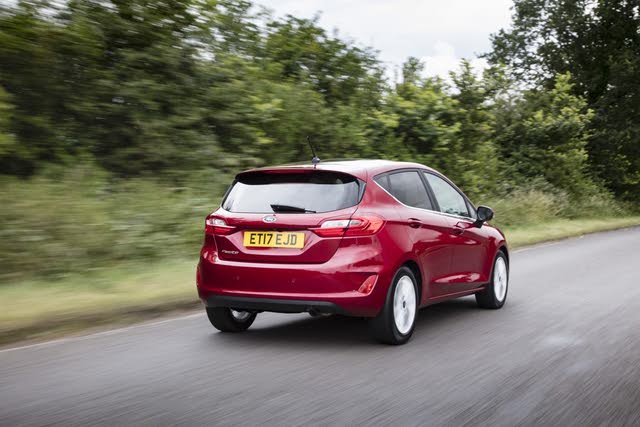 The Ford Fiesta fully deserves its position at the top of UK sales charts, and this latest version will do little to dent its appeal. It's a really well engineered machine that comes in a variety of flavours to suit different tastes. It's affordable to run, too, and we reckon it's the best car of its type to drive.
However, it's not the cheapest of small hatchbacks, nor the most practical, and it sits in a marketplace that's almost overflowing with excellent rivals. We would recommend checking out the opposition before you buy, particularly the Volkswagen Polo and Renault Clio, and make sure that the Ford Fiesta's strengths match your requirements. But with all that said, it's hard to imagine anyone buying a Fiesta and not being happy with it.
What's your take on the Ford Fiesta (2018-2021)?