Picking up a people carrier for less than £5,000 means that you're getting a whole lot of car for not very much money.
When trying to find a car that has enough space to carry seven people with luggage, practicality is most definitely at the top of the list of attributes, while the best also have real flexibility with how the seats can be moved to optimise the available space.
You'll also want a car that is comfortable for you and your brood to spend lots of time in, and plenty of toys and gadgets to keep everyone relaxed and entertained.
Seat Alhambra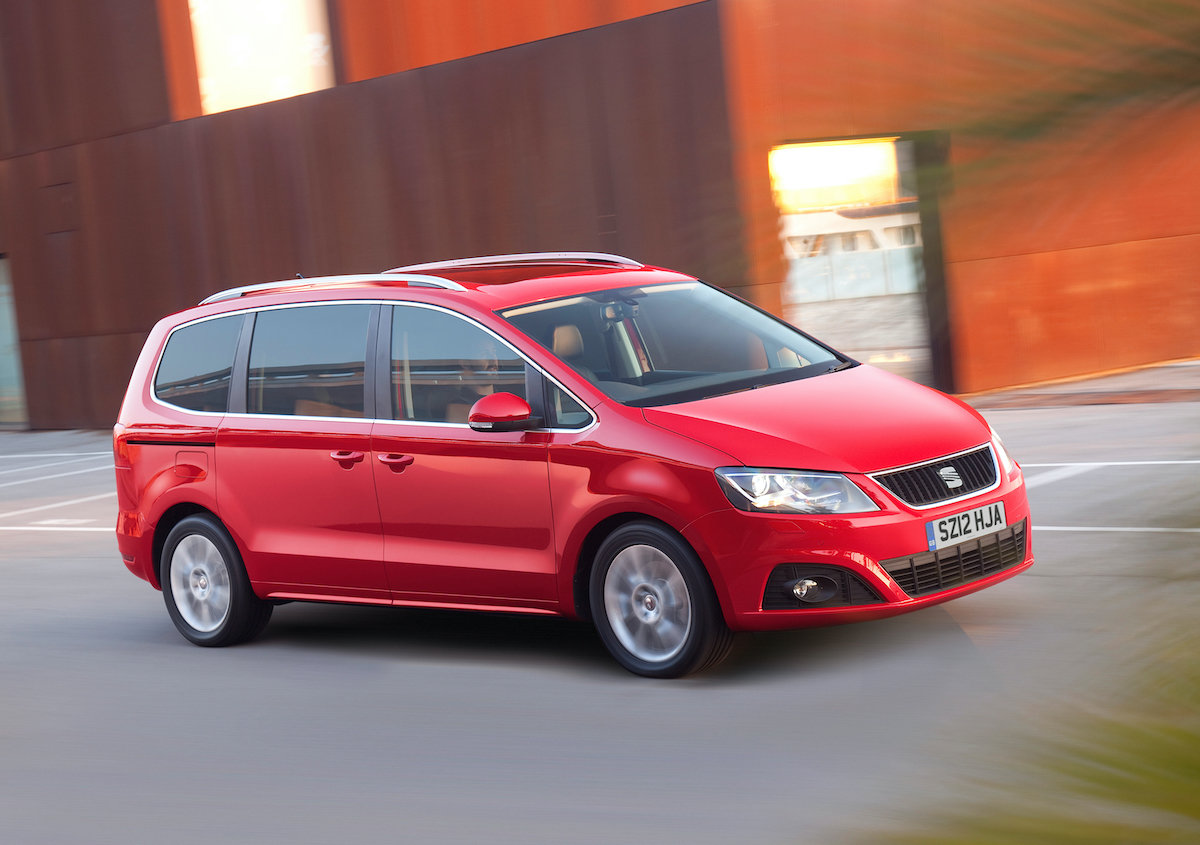 Best for: A classic people carrier
Built between: 2004-2014
Price from: £1,100
The Alhambra shares a platform with the Volkswagen Sharan, so many of the mechanical parts are used on both vehicles, but its combination of practicality and Spanish design flair underlines why it is one of the best seven-seat MPVs on the market.
For less than five grand, Alhambras will be at least six years old, with the most recent cars having six-figure mileages: however, most of the available examples will be the first-generation model, which was on sale until 2012. Whichever model you buy, the interior of the Alhambra is incredibly practical, with seats that move and fold.
There are petrol-engined Alhambras, but they won't be easy to find, as cars fitted with diesel engines were the popular choice among original buyers, so make up the vast majority of used cars on sale. If you are buying a first-generation diesel, and live in an area earmarked for a Clean Air Zone, you'll need to check if the engine complies with the regulations: if it doesn't, payments to enter will add to running costs.
Read our expert review of the Seat Alhambra
Search for a Seat Alhambra on CarGurus
Kia Carens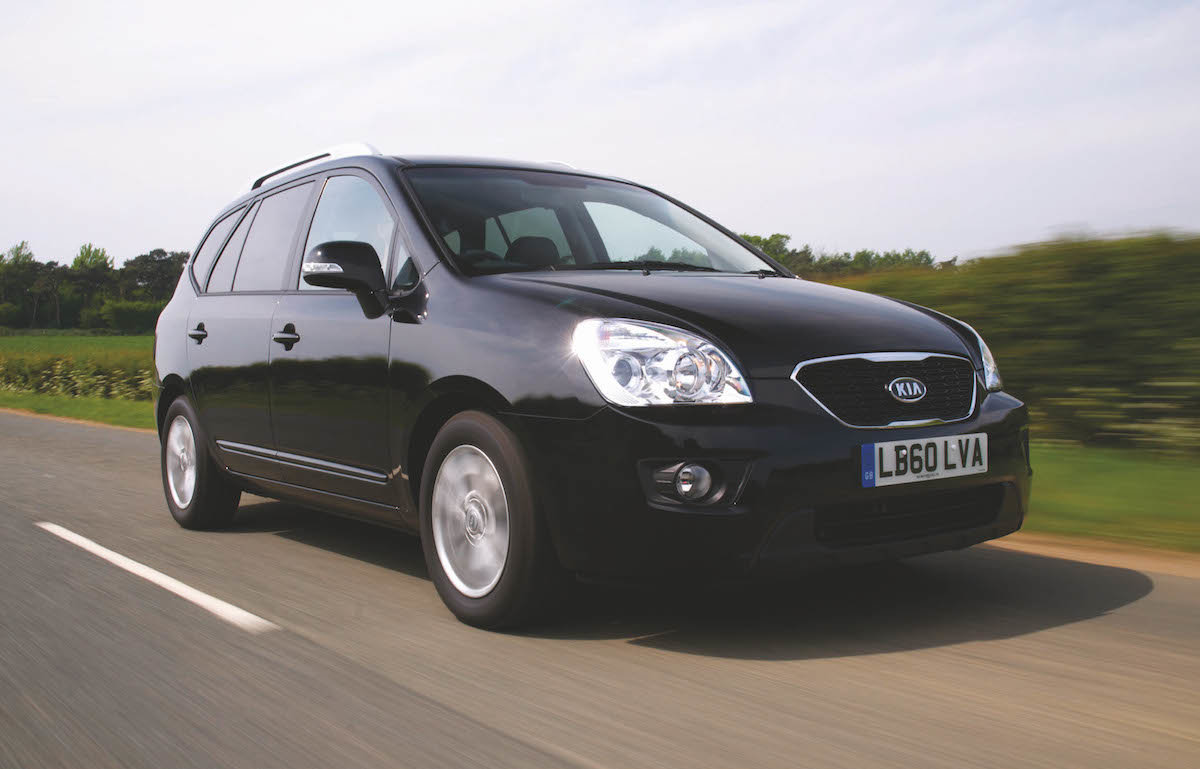 Best for: warranty cover
Built between: 2006-2015
Price from: £1,700
Kia Carens models on the market for less than £5,000 will tend to be the second-generation cars that were built in 2006 to 2013. These are cheap and cheerful runabouts with seven seats that should be straightforward to run.
Keen scourers of online car ads will have spotted that third-generation Carens models are now starting to dip below the £5K price point, making them desirable. This generation of Carens is a lot more sophisticated than its predecessor, launching after the Korean carmaker applied a more European-oriented focus on the design and engineering of its model line-up. As a result, you'll find a people carrier with attractive exterior styling, a well put-together and comfortable interior and real practicality.
The third-generation Carens model is also covered by Kia's seven-year warranty, which is transferrable from owner to owner. The warranties on early cars will be running out now, but we've seen 2015 cars on sale for less than £5K, which will still be covered.
Search for a Kia Carens on CarGurus
Volkswagen Sharan
Best for: a familiar friend
Built between: 2005-2009
Price from: £300
The Volkswagen Sharan has been perennially popular over the last couple of decades, so there will be lots of used examples on the market, which means there are lots of cars for less than £5,000.
Five thousand pounds will get you a late first-generation Sharan, which had received a couple of refreshes (the second in 2004) that revised the exterior and equipment. The Sharan has a sense of solidity and decent reliability, with hard-wearing materials in the cabin, making it well suited to being a family car. There's also immense practicality, with the five individual rear seats folding down to create more space for luggage, if required.
Most used Sharans will be fitted with diesel engines, but if you're concerned about emissions, try to find a later, more efficient Bluemotion unit.
Read our expert review of the Volkswagen Sharan
Search for a Volkswagen Sharan on CarGurus
Ford Galaxy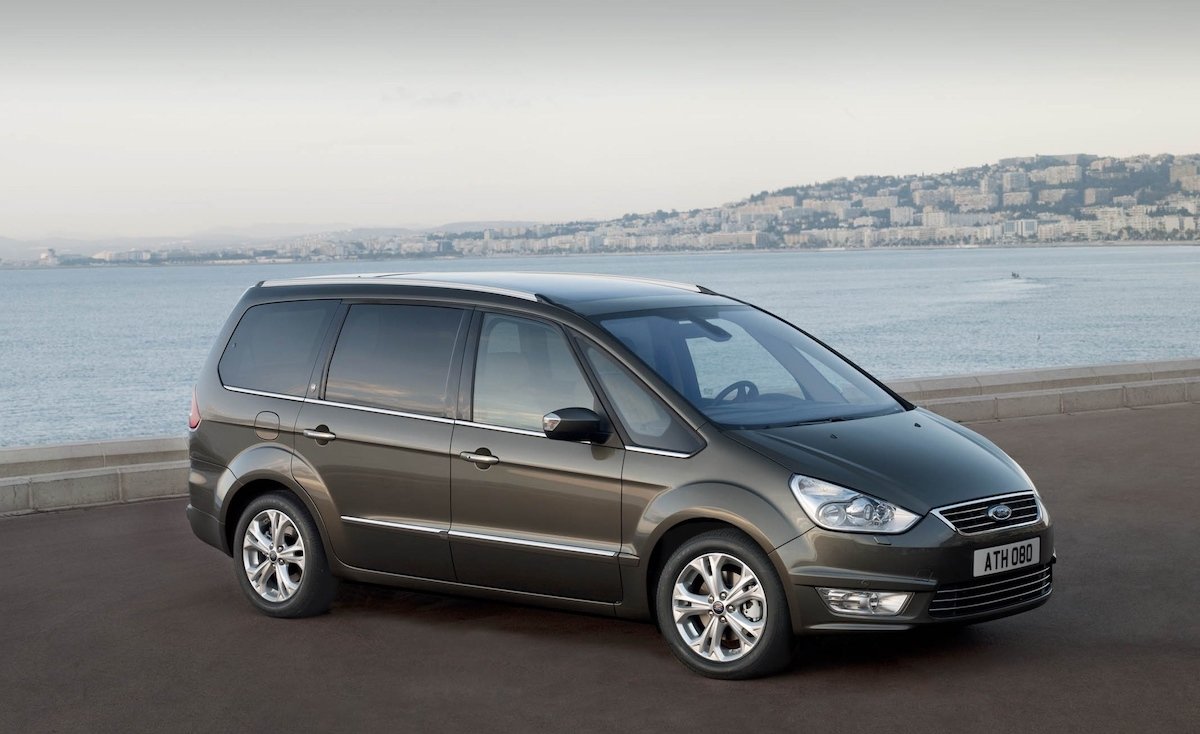 Best for: taxi-like qualities
Built between: 2003-2014
Price from: £595
The Ford Galaxy is so commonly used as a private hire taxi that it could be described as a people carrier in the truest sense of the word. As a taxi, the Galaxy is frequently used for airport pick-ups and drop-offs, transporting groups of friends to and from nights out and school runs.
Taxi qualities aside, the Ford is also an ideal family car. As a spacious seven-seater, with a high roof and a clever, versatile seating system, it has all the practicality you could ever need.
There are two versions of the Galaxy available for less than £5,000: a first-generation model (which shared a platform with the VW Sharan) and a second-generation (Ford-only) car. The older cars will obviously now be showing their age, while models from after 2006 have a number of updates and better equipment. Titanium trim levels, the best specification, are worth investigating. Petrol-engined cars are few and far between and expensive to run, so the Duratorq diesel engines will be the powertrain of choice.
Read our expert review of the Ford Galaxy
Search for a Ford Galaxy on CarGurus
Ford S-Max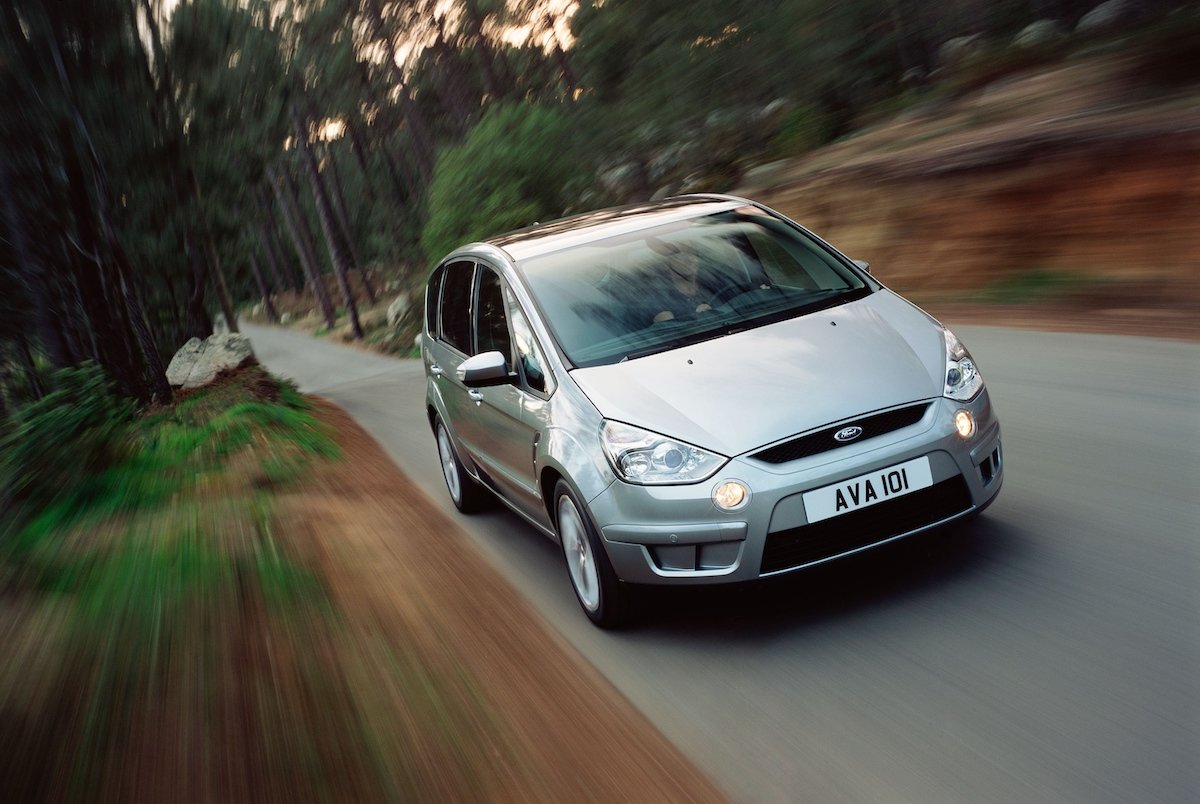 Best for: a driver's seven-seater
Built between: 2006-2012
Price from: £1,400
Buying an MPV used to mean that you had given up on driving a car with any sense of involvement. But then came the Ford S-Max. It is an MPV, sure, but it's one with driving dynamics that demonstrated how Ford could make anything fun to drive. Yes, even a people carrier.
The S-Max was launched in 2006. While some critics noted that its lower roofline compared with rivals meant that it could be more practical, it was still roomy and versatile. There were also other qualities that offset that concern. The design, for example, is eye-catching, while there's also a really solid, functional and attractive cabin, containing technology – such as voice recognition – that was new at the time.
On the road, the S-Max manages to reproduce the handling abilities that make cars such as the Fiesta and Focus class leaders. Driving an S-Max is actually engaging, while the diesel engines fitted in most used examples provide plenty of power to keep the car moving.
Read our expert review of the Ford S-Max
Search for a Ford S-Max on CarGurus
Vauxhall Zafira Tourer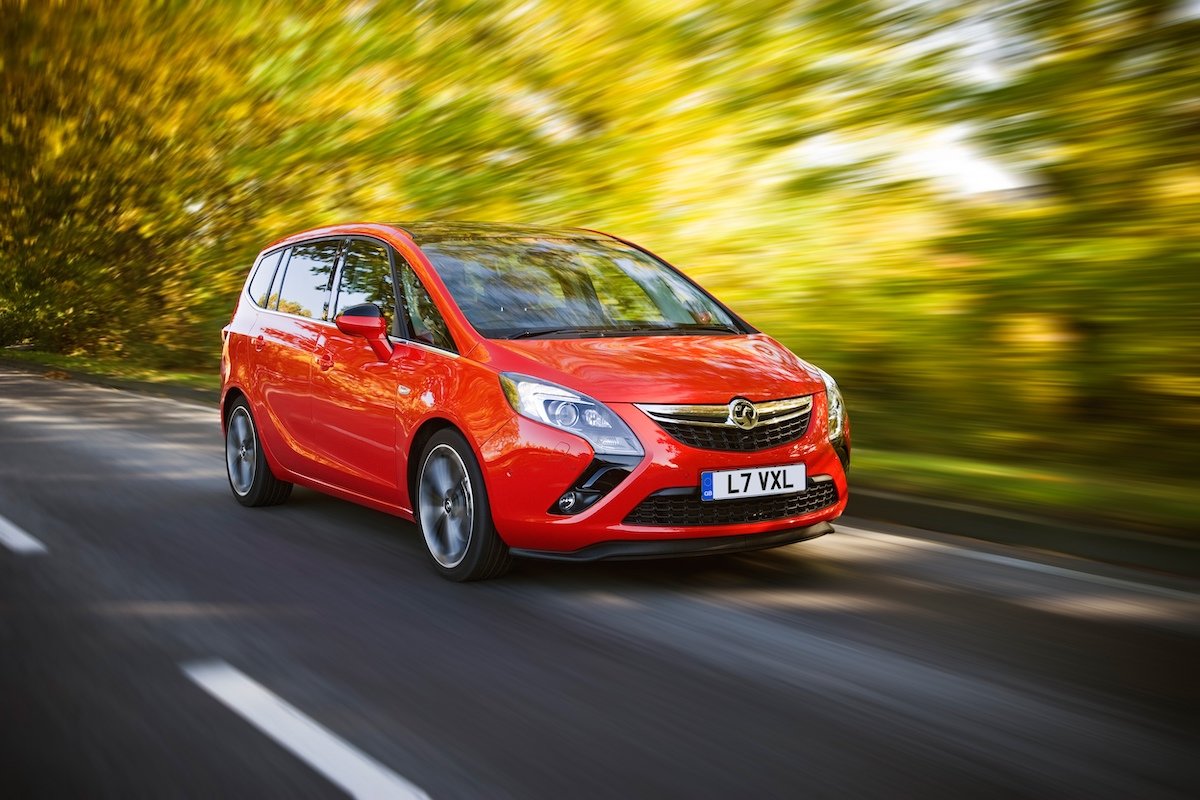 Best for: a bargain
Built between: 2012-2016
Price from: £3,000
The Vauxhall Zafira Tourer was greeted with some acclaim when it was launched in 2011, but comparisons with the likes of the Ford Galaxy and S-Max meant that it was never seen as a class leader. A few years on, the Zafira Tourer is worth revisiting because – thanks to the availability of used examples – values have tumbled, making it a cheap and practical option for MPV buyers.
Practicality is key to the Zafira Tourer's proposition. The Flex 7 seating system means that seats can be folded and stowed away to provide lots of extra luggage space: alternatively, the seats can slide back and forth to adjust the amount of legroom. True, the third row is somewhat cramped for adults, but that is true for pretty much all seven-seaters.
In terms of powertrains, the Zafira Tourer is available with petrol and diesel units: on the used market, most of the cars have a diesel engine fitted, but there are some 1.4 petrol units, which will suit short-hop urban drivers.
You should also be able to find a car with one of the well-equipped trim levels (Elite or SRi, for example), offering plenty of mod cons.
Read our expert review of the Vauxhall Zafira Tourer
Search for a Vauxhall Zafira Tourer on CarGurus
Volkswagen Touran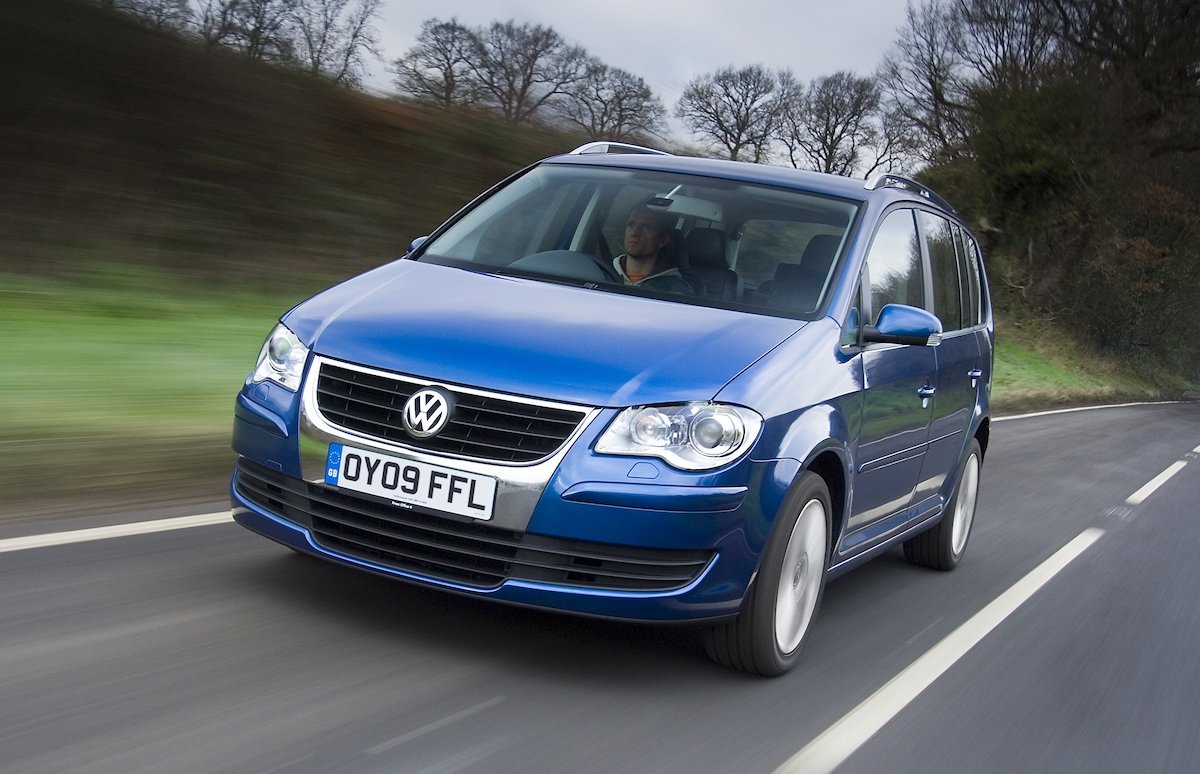 Best for: all-round abilities
Built between: 2004-2011
Price from: £990
The Volkswagen Touran is a family workhorse that is popular with families because of its practicality, despite its compact dimensions compared to many other seven-seaters.
The Touran embodies all the qualities that have made Volkswagens so popular among buyers: it feels solid, it's well designed, it has a no-nonsense interior and it's practical. The rearmost two seats are a tight squeeze, even for children, so the Touran is arguably a 5+2, but it still makes an effective and useful family car.
For less than £5,000 you can pick up a generation of the Touran that had been facelifted in 2006 and 2010, with the latter a particularly good buy, as it was built on a newer, more advanced platform. Many of the cars on the market have some useful features, including Park Assist, which automatically steers a car into a parking spot. Cars produced after 2007, with the upper trim levels, should be fitted with this feature, so look out for it.
Search for a Volkswagen Touran on CarGurus
Peugeot 5008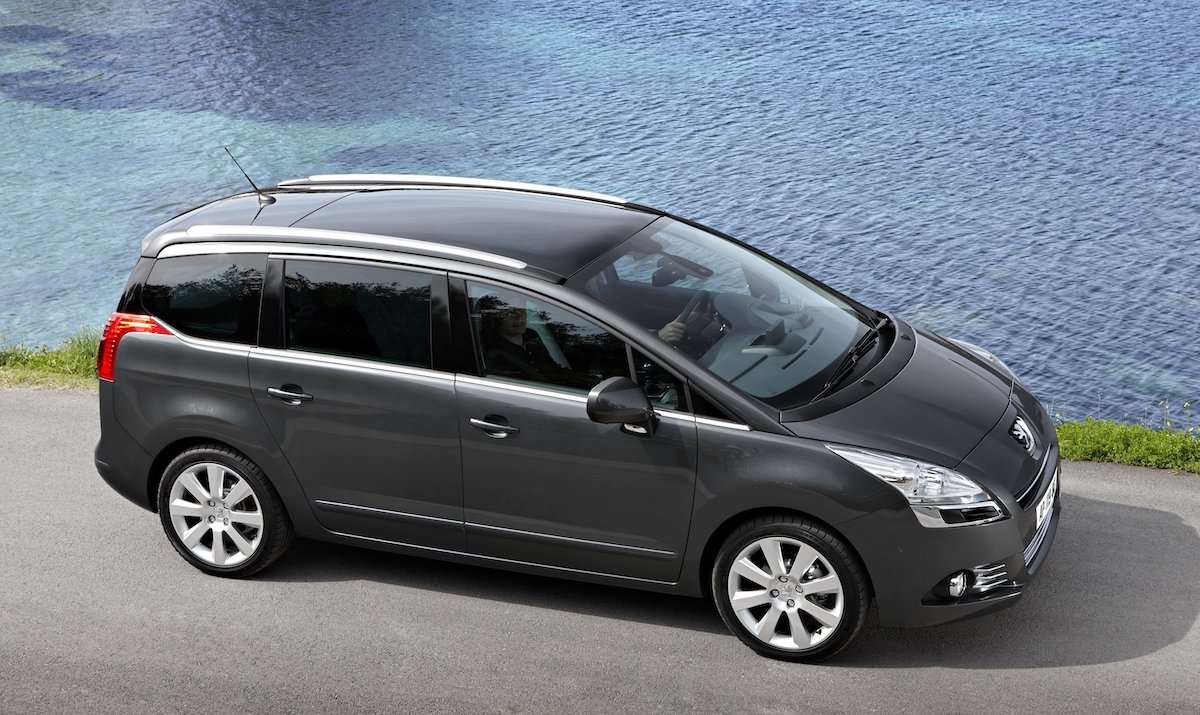 Best for: French flair
Built between: 2010-2013
Price from: £2,000
Peugeot's 5008 model started life in 2009 as an MPV, before morphing into an SUV for its second generation. Good to drive (for a people carrier), the first-gen 5008 also has a number of other qualities that make it a worthwhile used buy, with plenty of available examples on the market for less than £5,000.
As with all the best people carriers, the 5008 is a very practical vehicle. With seven seats that can fold and slide in various ways, to provide a range of usability options for seating passengers and carrying luggage, the 5008 has the flexibility to suit most families. There's plenty of space, too, with enough headroom and legroom for occupants (apart from the third row of seats) and lots of useful equipment, including the likes of parking sensors, cruise control, Bluetooth, air-conditioning, LED running lights and automatic lights and wipers.
There is one petrol engine option, but you'll be hard pressed to find an example, as the vast majority of 5008s sold in the UK were diesel powered, with the 1.6-litre unit the pick of the bunch in terms of efficiency.
Search for a Peugeot 5008 on CarGurus
Toyota Verso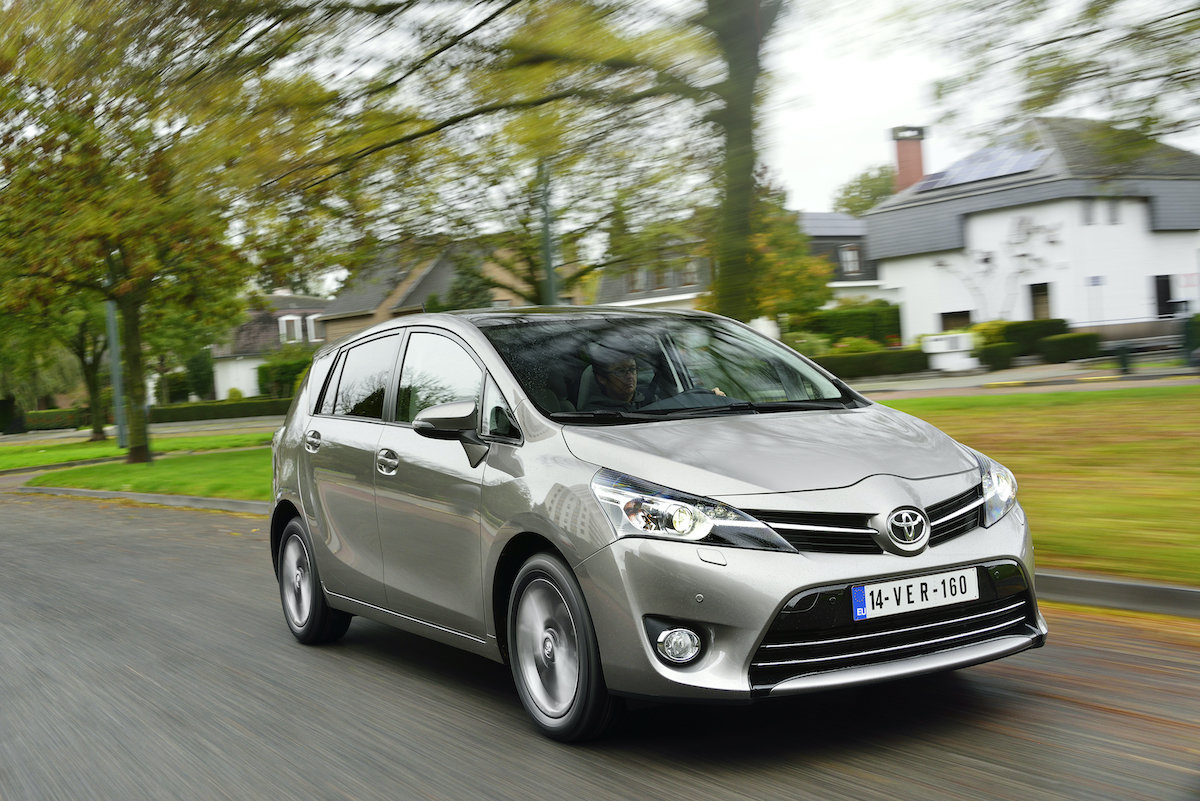 Best for: reliability
Built between: 2005-2015
Price from: £995
If you're the kind of person who thinks that life is far too exciting, the Toyota Verso is the seven-seat car for you.
The Verso is not an exciting car to drive or own. It belies the adage about not judging a book by its cover, because the exterior design of the car is unlikely to raise anyone's heart rate, while the interior is absolutely fine, as long as you think durable plastics - rather than plush ones - are the sensible option for a family car that is going to get a lot of use (and abuse).
We might be damning the Verso with faint praise, but we actually do think that there's a lot to commend it, not least of which is its reliability. Toyota has a strong and well-deserved reputation for building cars that last and last, rarely going wrong in any major way. This is just as true for the Verso as it is for the brand's other cars, so for this reason alone it's a car that is worth considering as a used buy. And if you can also get a relatively new car (it was facelifted in 2013, so one of these models is worth looking for), you'll get a lot of fizzle for your buck (bang is much too exciting).
Search for a Toyota Verso on CarGurus