There are plenty of options if you're in the market for some affordable top-down fun. You could go for Mazda's ever-popular MX-5, for example, or perhaps a drop-top BMW Z4 or Nissan 350Z.
If you want a more practical convertible, though, worry not. Even if you need four seats and have a smaller budget, there are still plenty of good cars to choose from.
You won't be restricted solely to older or more inefficient cars, either, as even a £5000 budget will grant you access to a range of comparatively modern and frugal four-seat convertibles. To get you started on your journey to fun in the sun, here are ten popular sub-£5000 choices.
10. Citroen C1 Airscape (2014-)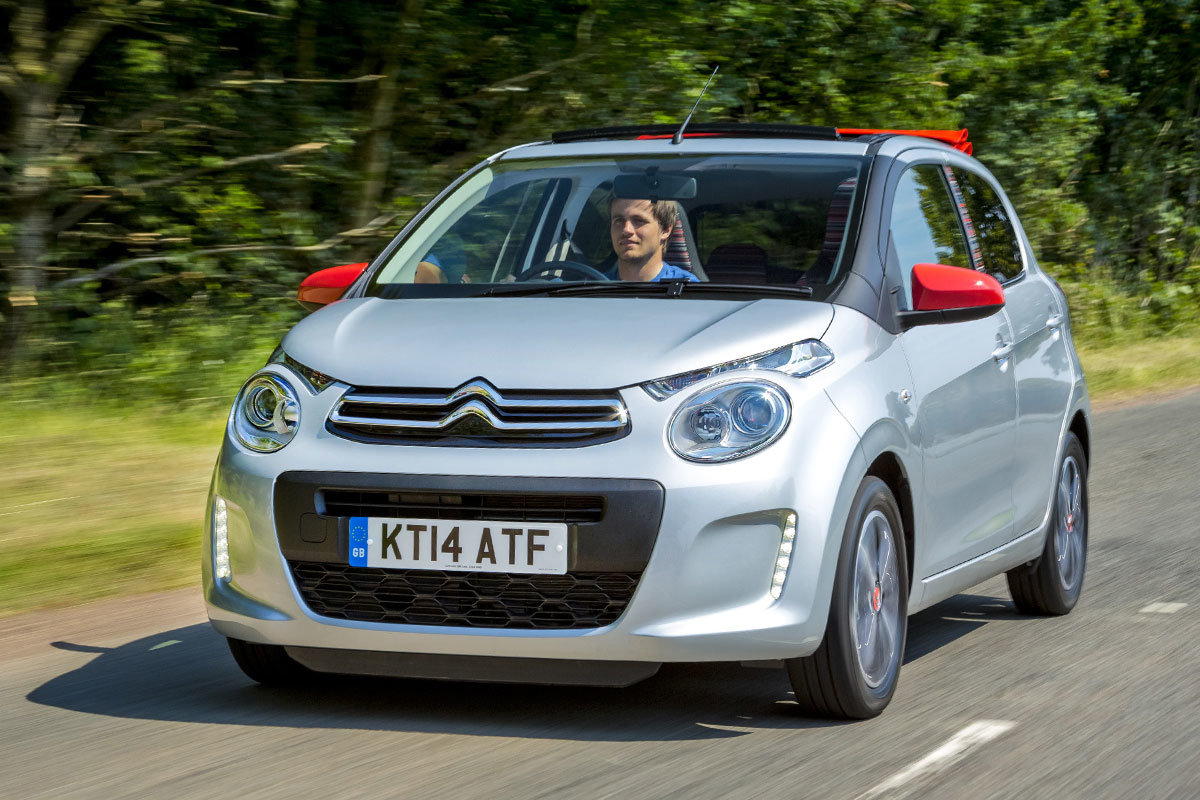 If you're looking for a practical and compact runabout that offers a smidge of wind-in-the-hair fun, have a look at Citroen's C1 Airscape. For starters, you can get one with five doors – which is ideal if you regularly need to carry passengers – and there's seating for four. The Airscape also has a small but usable boot that'll accommodate your weekly shop or a bit of luggage.
The small Citroen isn't a conventional full-on convertible, mind. It features an electrically operated sliding fabric roof that extends back to a conventional rear hatch. This does have its benefits, though; it's more secure than a conventional convertible, there's less to go wrong and it's easier to look after.
It's not a quick car, but it's ideal for nipping about in and it won't break the bank. For just under £5000, for example, you'll be able to find a good 2015 1.2-litre model. The three-cylinder petrol engine in these produces 81bhp, granting a 0-62mph time of 10.9 seconds, and Citroen claims an average of 65.7mpg.
Just steer clear of the base-grade models and try to go for one in Feel specification or above, as these come with air-conditioning, a seven-inch touchscreen infotainment system, a space-saver spare wheel and split-folding rear seats. If you're having trouble tracking one down, look at the Peugeot 108 Top as well, because it's the same car but with different badges.
Read our expert review of the Citroen C1
Search for a Citroen C1 on CarGurus
9. Fiat 500C (2009-)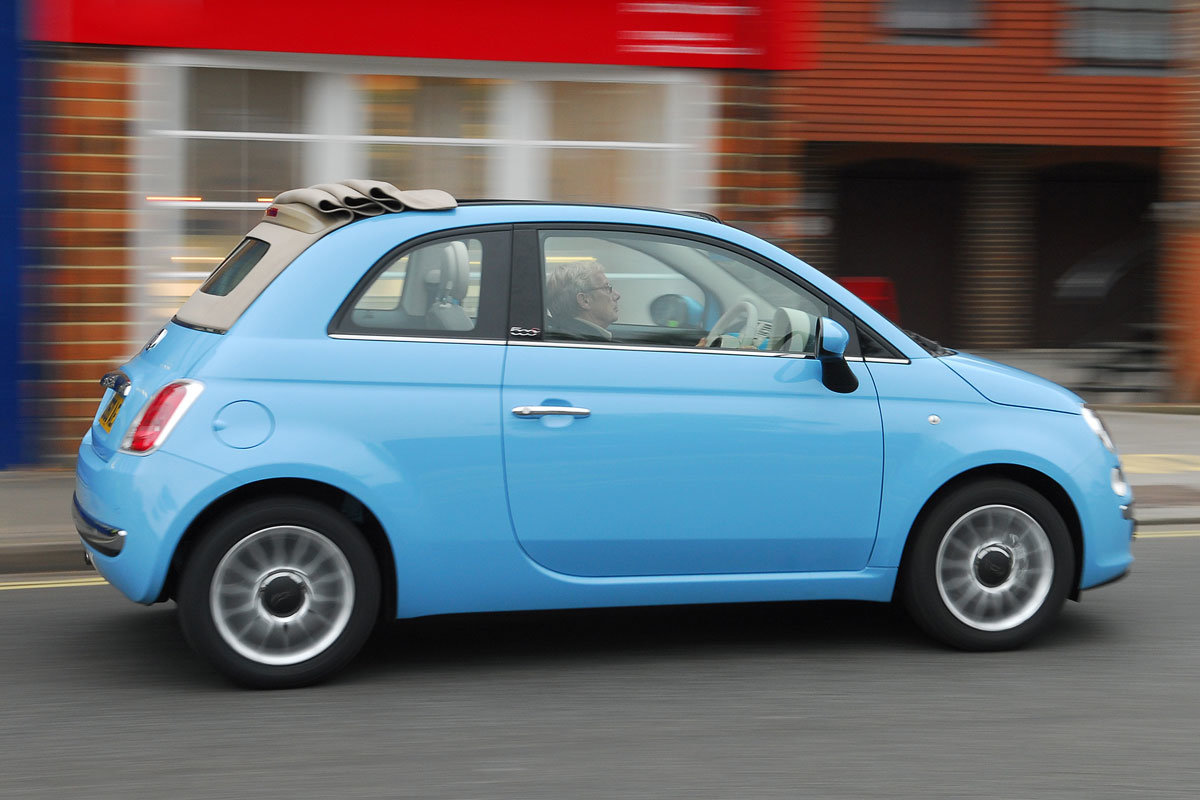 The charming 500C has always been a popular choice for those wanting some drop-top fun with a retro edge. Like the Citroen C1 Airscape and Peugeot 108 Top, the Fiat has a folding fabric roof panel that is electrically operated. But, unlike those slightly smaller cars, the 500's roof has the rear window built into it and folds down further for a slightly more open-topped feel.
Again, it's not a full-fat convertible, but it is more affordable than some alternatives. Take a look at the classifieds and, if you go for an early car, higher-mileage examples can be had for around £3000. Because the 500 hasn't changed much over the years, they still look comparatively modern as well. Unsurprisingly, though, there isn't much room in the back.
On the plus side, there's a decent engine line-up. Conventional options include 1.2- and 1.4-litre four-cylinder petrol engines, which are reliable and straightforward, or you could opt for the flexible and characterful turbocharged 0.9-litre TwinAir, which has just two cylinders. You might not like the way it performs or sounds, however, and it can be harder to look after. There's even a diesel option, if you need impressive mpg figures.
Read our expert review of the Fiat 500
Search for a Fiat 500C on CarGurus
8. Saab 9-3 Convertible (2003-2011)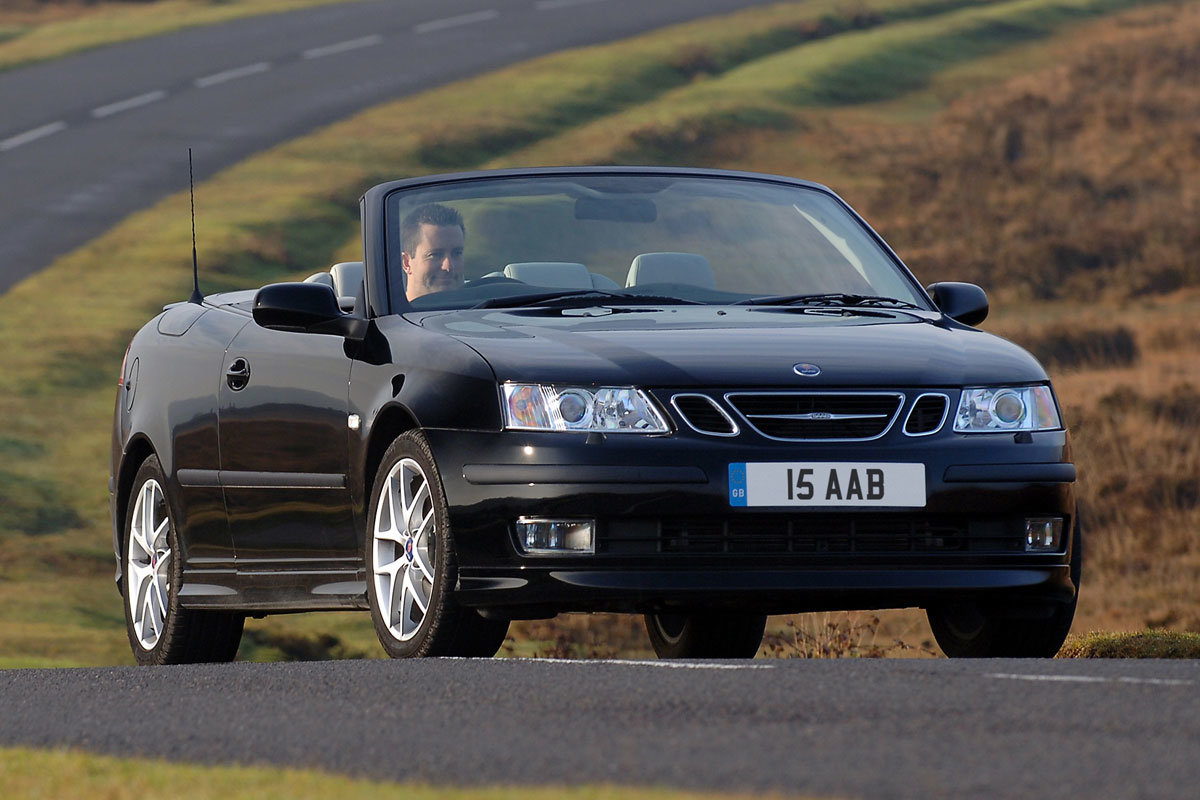 A Saab might not strike you as a go-to option, but the 9-3 Convertible has an awful lot to offer, especially if you have a smaller budget. You can get an exceptional earlier example for a few thousand pounds, and such a car – one that's been properly maintained and looked after – can often be a better bet than some of the often more complex and higher-mileage alternatives here.
The 9-3's quite a sharp-looking car, too, especially the later models, while the turbocharged 1.8- and 2.0-litre petrol engines serve up an appealing blend of durability, frugality and power. There are diesel and V6 models, too, although we'd steer away from the latter due to their weight, complexity and higher running costs.
As is often the case with affordable large cabriolets, however, the Saab isn't particularly rewarding to drive. The interior isn't quite as evocative as some alternatives, either, which can detract from the appeal of the otherwise smart and serviceable Saab. If neither of those issues dissuades you, though, the Saab is well worth considering.
Search for a Saab 9-3 on CarGurus
7. Mercedes-Benz CLK Cabriolet (2003-2009)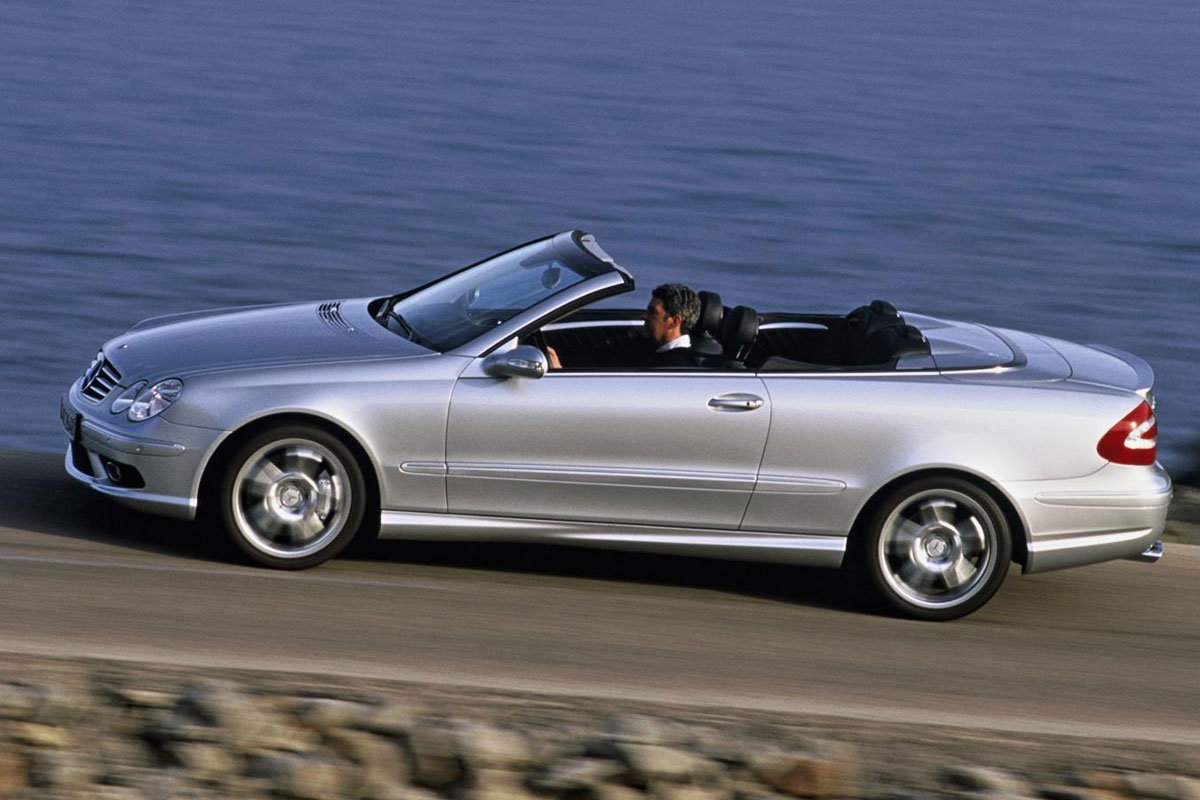 If you want a bit more prestige and class, you could consider a convertible with a three-pointed star on the bonnet. An older CLK, for example, will still look and feel the part if it's in a good specification and in the right condition, although, predictably, it'll cost more to run than some of the newer alternatives here.
Every CLK Cabriolet comes with a folding electric cloth roof and, inside, you'll find four seats. There's a decent amount of rear room, too, so even adults shouldn't feel overly cramped. The interior is smart, too, albeit a little dated, and it's quiet and comfortable on the move.
The Mercedes is pitched more at those seeking a relaxing and refined driving experience, though, so if you're seeking fun in the corners, you need to look elsewhere. Unless, that is, you opt for one of the V8 options, which are far more evocative, in a straight line at least.
The option of V8 engines, as well as stout V6s, may grab the attention of those wanting something that feels a little more muscular. In any case, though, we'd advise buying a smarter example with a smaller engine instead of a more tired example with a bigger engine. That way, problems should be reduced and you'll be able to enjoy the car more.
Search for a Mercedes-Benz CLK on CarGurus
6. Vauxhall Cascada (2013-2018)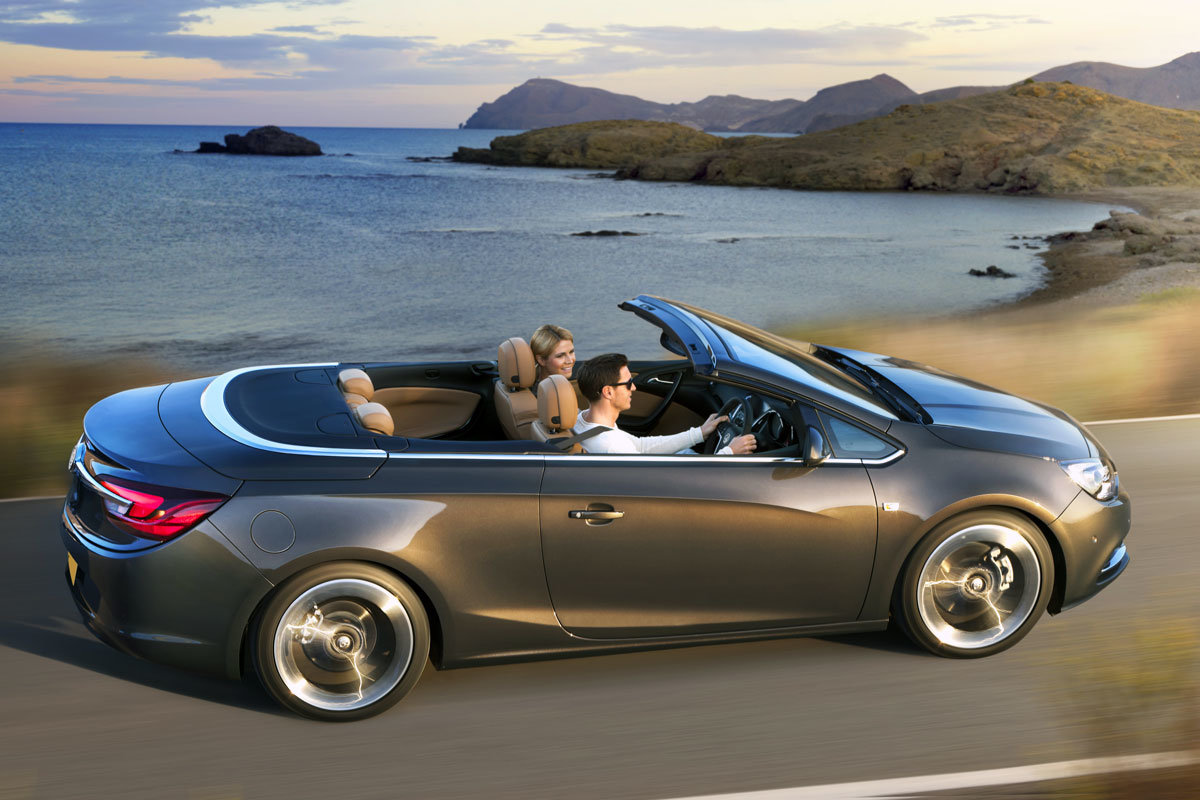 A big convertible Vauxhall might sound like a bad idea and, in terms of sales as a new car, it certainly was, because the Cascada failed to make any kind of inroad against premium alternatives from the likes of BMW and Audi.
However, the Cascada wasn't itself a bad car. It was launched in 2013 and offered seating for four, good equipment levels and a choice of petrol and diesel engines. It's not a bad car to drive, and has a comfortable cabin, but it prefers a more sedate pace. If you want something more compelling and engaging, you're better off with a BMW or, space permitting, a MINI.
Access to the rear seats in the Vauxhall isn't great, though, and rear room is a little tight, but it does at least have a decent 380-litre boot, and the rear seats can fold down for additional storage. You get stacks of kit, too, with even the standard SE model including remote roof operation, air-conditioning, a digital radio, cruise control, rear parking sensors an electronic parking brake.
Search for a Vauxhall Cascada on CarGurus
5. Volvo C70 (2006-2013)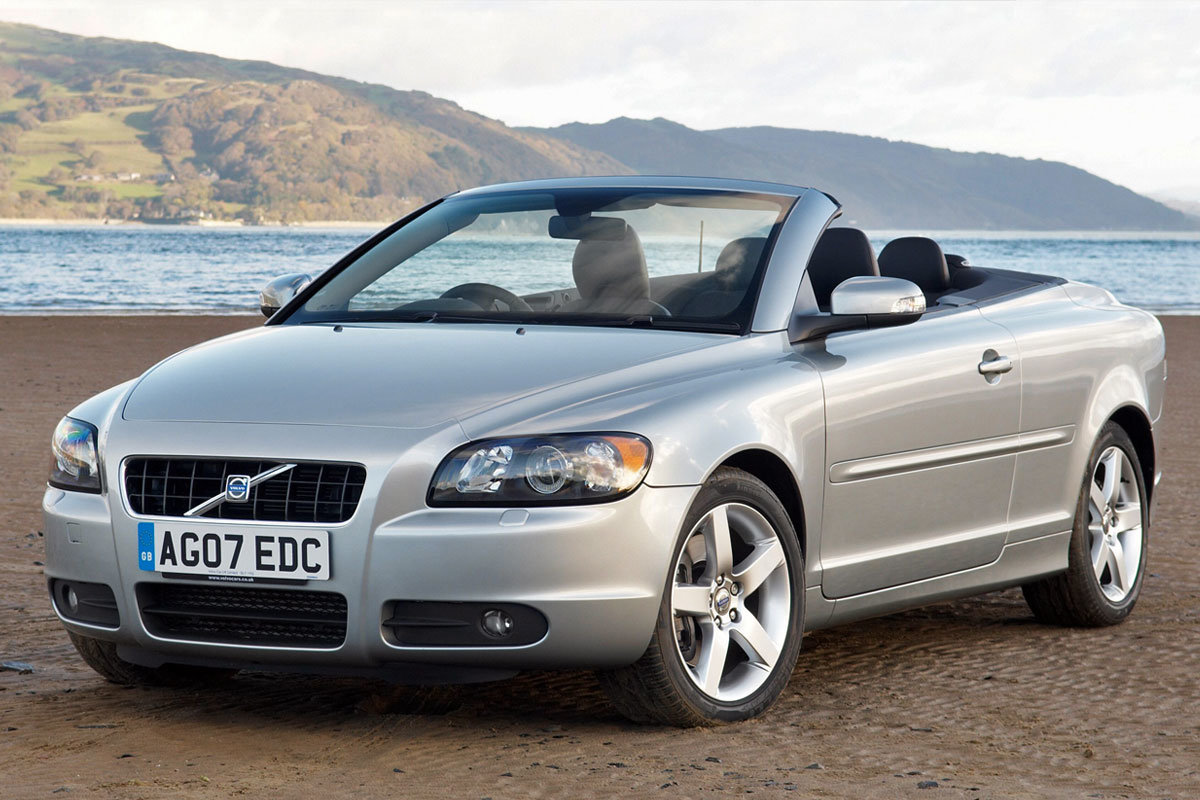 Buyers who want to accommodate multiple passengers on a regular basis would do well to consider the Volvo C70. It's not as brash or as stylish as some alternatives, but many will appreciate its reserved looks. It also has a folding metal hardtop, making it more refined and secure.
Inside, you'll find a smart and high-quality interior, featuring supremely comfortable seats, and the rear seats can accommodate two adults without much fuss, making this far more practical than smaller or more cramped alternatives.
There's plenty of kit on offer, too. An early entry-level Sport model, for example, will come with climate control, 17-inch alloy wheels, cruise control, a six-speaker stereo system and front fog lights. SE models come with leather trim and an electrically adjustable driver's seat, as well as other creature comforts, while the SE Lux packs premium features such as the Dynaudio premium sound system and electric folding mirrors.
The only real downer is that the Volvo, while compliant and capable, is a bit dull to drive. The engines are powerful enough, and the C70 rides well, but there's no fun or engagement to be had. If you just want a cosseting cruiser, though, the subtle Volvo makes for a good choice.
Search for a Volvo C70 on CarGurus
4. MINI Convertible (2009-2015)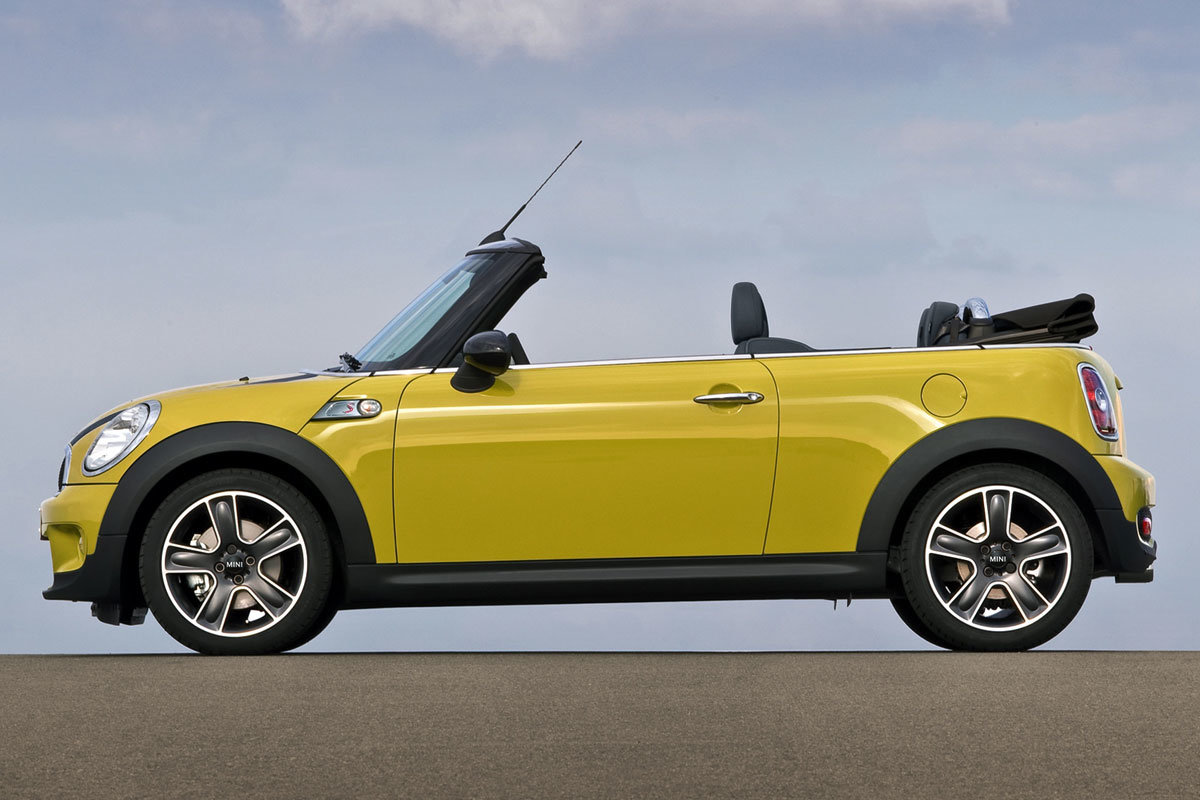 If you're looking to marry convertible motoring with a little bit of charm and driving fun, a MINI is a great solution. For starters, it's far more characterful and interesting than staid alternatives from companies such as Volkswagen or BMW.
The R57-generation MINI Convertible is also great fun to drive, especially if you go for the more powerful Cooper S variant. Even the basic petrol models offer up lots of grip, responsive steering and engaging controls, though, so don't overlook a fine example of a lesser-specification model unless you need plenty of punch. The less complicated versions are also easier to look after and more reliable.
One predictable downside to the diminutive MINI, however, is that there's not very much room in the rear, so carrying adults in the back seats is off the cards. However, there is plenty of choice in the MINI line-up and there are even frugal diesel models for those chasing maximum economy.
If you do fancy something similarly stylish, but need a bit more rear room, you could instead opt for a DS 3 Cabriolet. Usefully, these also have three seats in the back, so could be an ideal option if you need that added degree of practicality and flexibility.
Read our expert review of the MINI
Search for a MINI on CarGurus
3. Volkswagen Golf Cabriolet (2011-2016)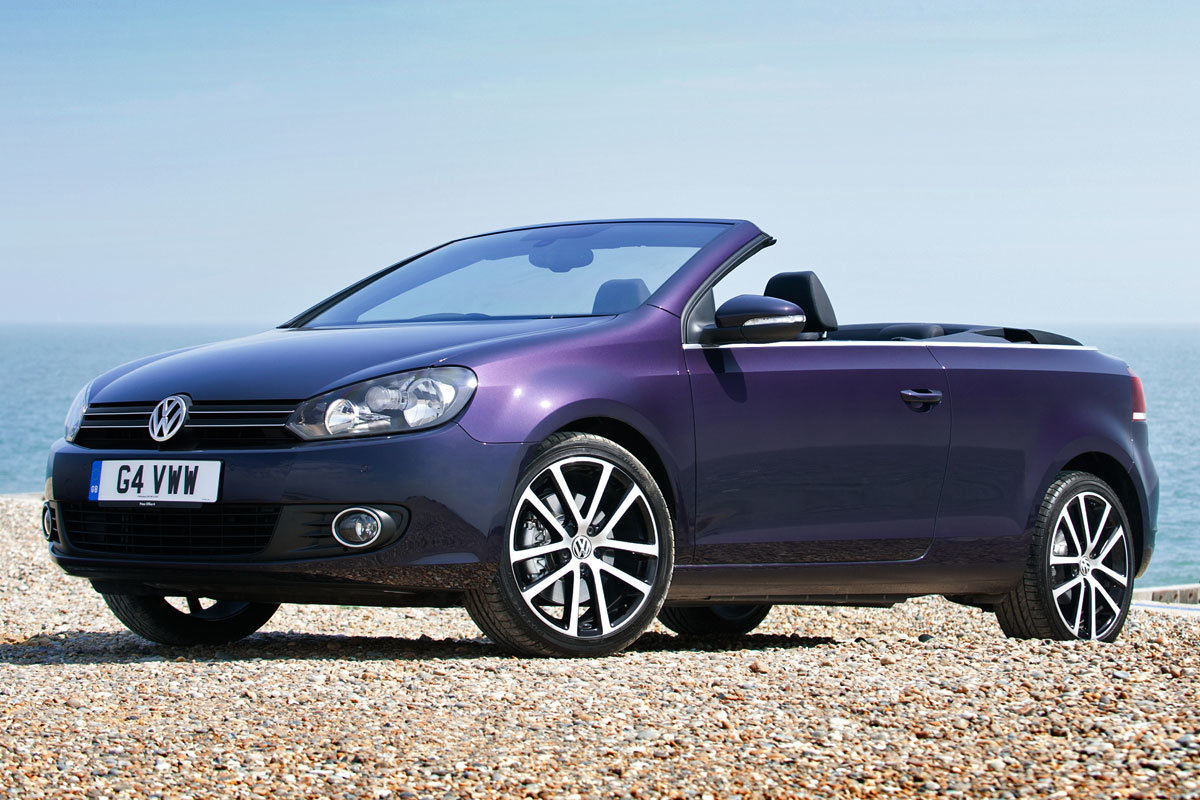 An older Volkswagen Golf might seem an unimaginative and unexciting option but, to many, it'll be an ideal drop-top choice. It's effortless to live with, easy to drive and not difficult to maintain.
The interior isn't that spacious, admittedly, particularly in the back, but it is otherwise quite a practical small convertible. Running costs should be more than tolerable, too, especially if you go for one of the frugal TSI petrol engines. The 1.2-litre TSI, for example, is reputed to average up to 54mpg.
There are several high-efficiency diesels, on the other hand, if keeping running costs to a minimum is key. However, you need to balance any potential savings with higher purchase prices and the potentially higher repair costs typically associated with diesel engines.
In any instance, though, the Golf Cabriolet is a comfortable, quiet and relaxing convertible, and a £5000 budget can get you into some surprisingly low-mileage examples. If its lack of character dents its appeal, though, you could instead opt for a Volkswagen Beetle Cabriolet. Alternatively, if you need a folding metal roof for security or refinement reasons, take a look at the Volkswagen Eos.
Read our expert review of the Volkswagen Golf
Search for a Volkswagen Golf on CarGurus
2. Audi A3 Cabriolet (2008-2013)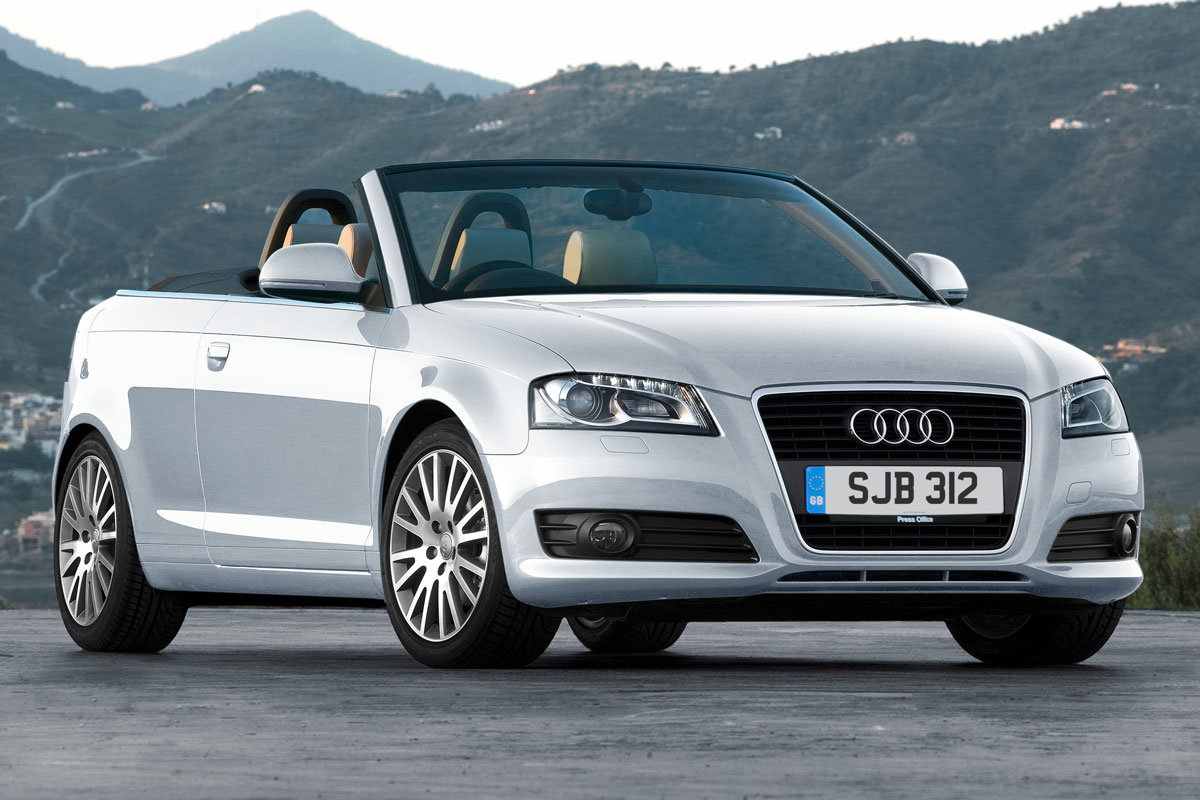 If you're looking for something with a bit more upmarket appeal, the compact A3 Cabriolet could be a great choice. Despite the second-generation A3's comparatively small footprint, it offers four seats, and it's also decent to drive, comfortable and finished to a suitably high standard.
There's a good choice of engines to pick from, including frugal 1.6- and 2.0-litre diesels and peppy 1.2- and 2.0-litre TFSI turbocharged petrols. Dual-clutch automatic transmissions are also available in many variants, as well as conventional manual gearboxes. The more powerful versions are quite quick, too, with the 2.0-litre TFSI accelerating from 0-60mph in some seven seconds.
These well-supported cars, too, in part because many assemblies and components are shared with other Volkswagen, Skoda and Seat models. There are lots of specialists around that can help maintain them, which should further make them easy to live with. However, it's worth bearing in mind that the boot in the Audi isn't that practical and, in basic trim grades, the A3 can feel a little low rent. Try to seek out one in a decent spec, with a few toys, if you can.
Read our expert review of the Audi A3
Search for an Audi A3 Cabriolet on CarGurus
1. BMW 3 Series Convertible (2007-2013)
BMW has a wide array of desirable convertibles in its line-up, past and present. If you've got a £5000 budget, though, the E93-generation 3 Series Convertible should be at the top of your list. It's comparatively modern, affordable, not overly complicated – unlike, say, an eight-cylinder convertible 6 Series – and it's also refined and great to drive.
What also plays in the BMW's favour, like some others here, is that it has a folding metal roof. This makes it more secure and, unlike soft-top alternatives, you won't have any problems with degrading fabric panels. Just remember, however, to test the action of the roof and make sure that it folds, stows and rises properly.
We'd recommend sticking with the less complex petrol models, instead of the diesels, and don't worry too much if you're looking at a car with a lot of miles on the clock. Provided it has been maintained properly, it should last well. If the 3 Series is too big, though, you could investigate the compact and compelling 1 Series Convertible as an alternative.
Read our expert review of the BMW 3 Series
Search for a BMW 3 Series on CarGurus