For decades, all we had to worry about when it came to car audio was the humble car stereo head unit, with its simple AM car radio and maybe a tape deck.
But today, in-car infotainment systems – essentially multimedia computers designed to both inform and entertain users – are advancing at a startling rate. The latest can be controlled not only by interacting with a touchscreen, but also by voice and even gestures, giving you access to a wide range of features such as satellite navigation, digital radio tuner (DAB), car settings, and even apps.
However, every car manufacturer has its own infotainment system, with some inevitably more intuitive to use than others, so things can become confusing for buyers. Many of the more recent touchscreens also feature full smartphone integration in the form of Apple CarPlay, Android Auto, or MirrorLink (or, in many cases, all three), helping you stay connected when in the car.
Infotainment Basics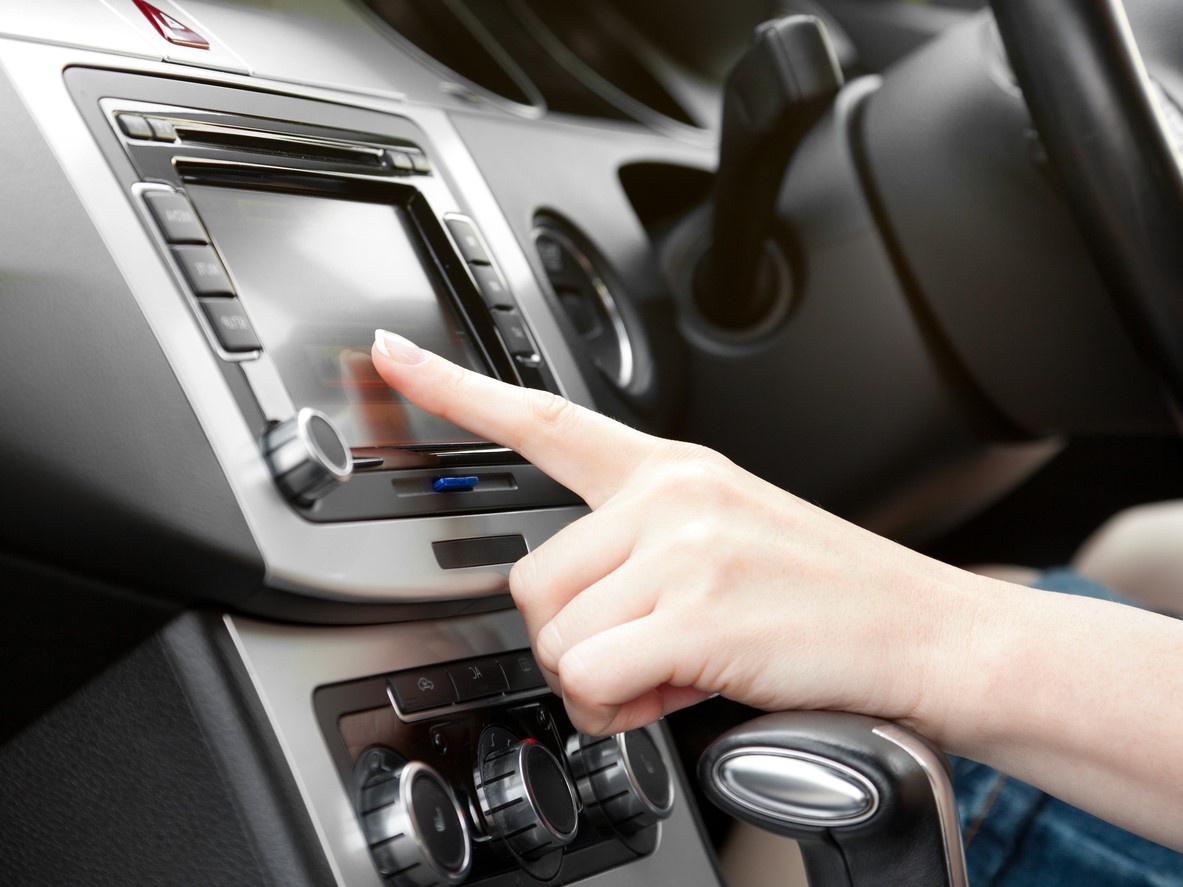 Before you get too excited about the particular features of an infotainment system, there are a few basic considerations that could make or break your user experience. First, make sure the icons on the screen are large enough to easily press when you're driving. It's all very well having a giant music library at your fingertips, but not if those fingertips keep jabbing at the Spice Girls by mistake.
Not all touchscreens are equal. Some systems react purely to pressure from a finger, while others – usually more advanced – feature capacitive touchscreens, which use electrodes to react to your fingers. This allows more functions, like swiping or pinching, as you'd do on a smartphone or iPad.
We'd recommend you try to find a system that combines touchscreen functionality with some physical buttons. For example, knobs that you can twist to control audio volume and zoom in and out of a map are much easier to use than swipe or pinch functions, and having a few shortcut buttons on the dash and steering wheel makes it simple to change radio stations or jump between popular features such as radio and Bluetooth.
Be wary of touchscreens that also house the controls for the car's heating and air-conditioning. They are fiddly to use, and if the electronics pack up, you'll have no control over the temperature inside the car.
Next, check for any lag between pressing the buttons and the system responding. A good way to do this is to enter an address on the satellite navigation – there should be no pause while the next letter loads.
If you don't like the idea of a touchscreen but want the full functionality of a modern infotainment system, consider a model from Audi, BMW, Lexus, Mazda, or Mercedes-Benz, all of which use rotary controllers or touchpads to operate the on-screen menus.
Alternatively, consider a vehicle with a hands-free voice control system. These have been around in various forms for some years now, but be aware – not all are equal. In fact, most are pretty terrible, but some of the very latest systems in new cars, such as the MBUX system from Mercedes-Benz, are much improved and let you activate or switch between features with a simple voice command. Some systems give access to third-party voice control features like Amazon Alexa or Google Assistant, although these don't usually control in-car systems quite as well.
Features You Want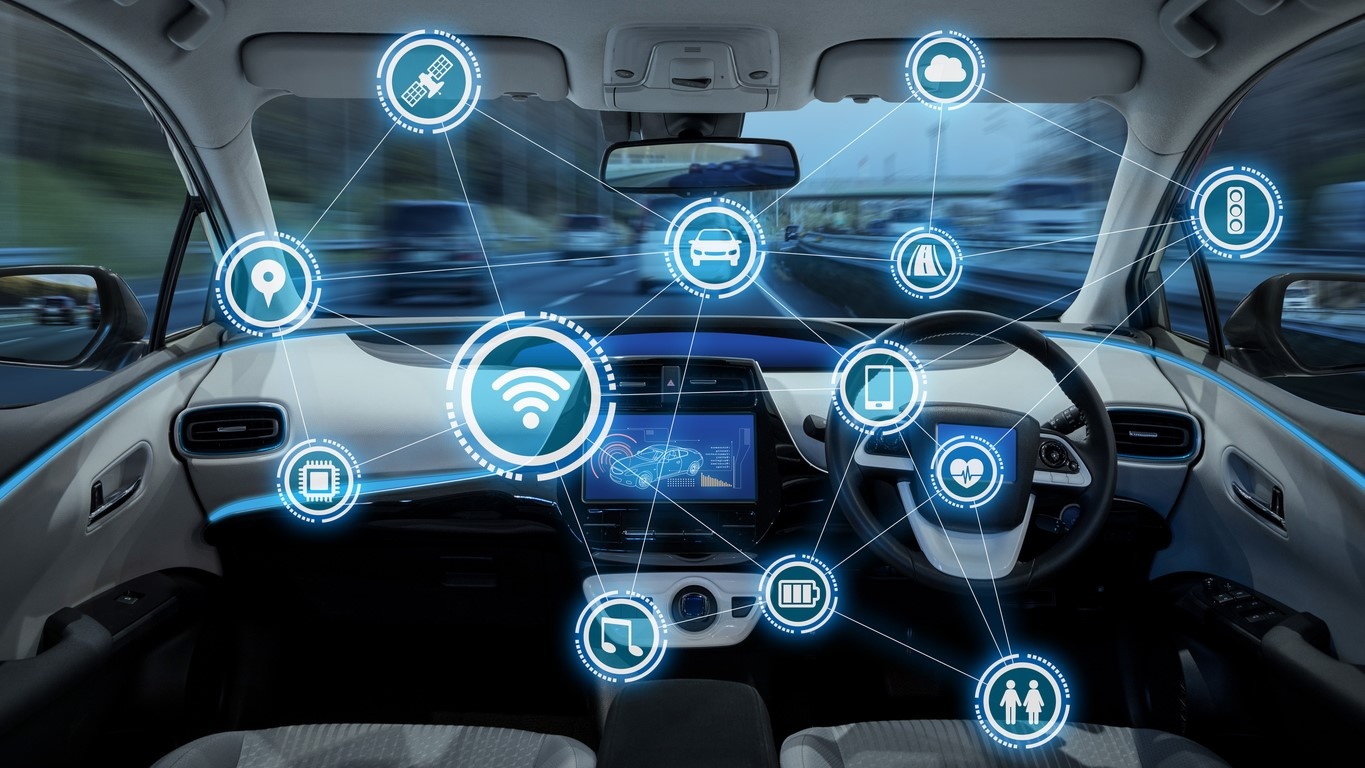 At the very least you'll want to be able to plug a music player, whether your phone or an iPod-type device, into your car via a USB socket, but don't overlook a basic CD player as well, which is no longer as common as you might expect. On the subject of audio equipment, a built-in digital radio (DAB) is a sensible minimum requirement in order to avoid having to buy a separate adapter when the analogue FM radio signal is eventually switched off in the UK.
Internet access can be another useful feature, particularly if you need to keep kids entertained on a long journey by connecting their devices to a Wi-Fi hotspot. It can also allow for live traffic alerts – a great feature for those who spend a lot of time traveling – as well as audio streaming.
Satellite navigation is also now widely available, but don't panic if it's not included in the car you're considering. You might be able to run navigation through an app or via your smartphone instead, and for our money, several of these apps are actually superior to many in-car systems.
What is Apple CarPlay?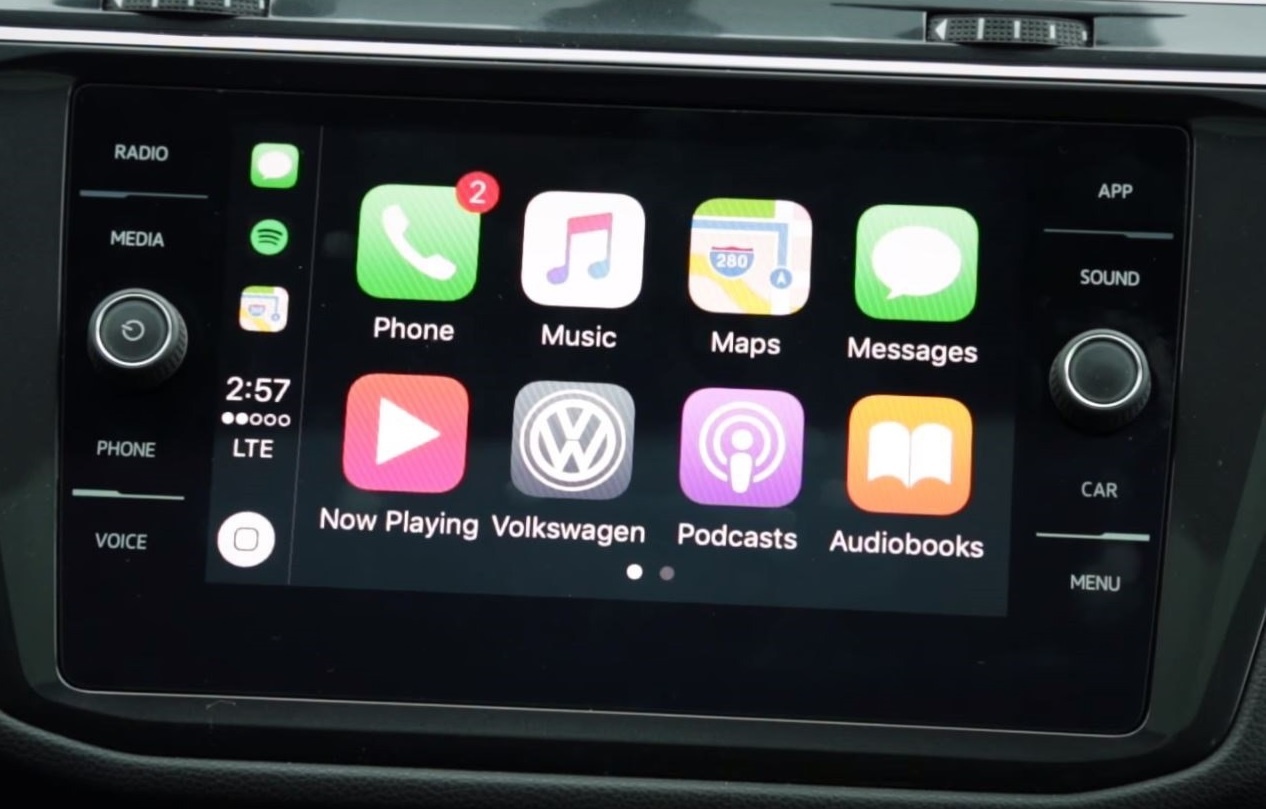 CarPlay is Apple's interface for using your iPhone in the car. In most cases you need to connect your phone to the car via a USB lead, but some cars also allow wireless iPhone integration via Bluetooth. Either way, you'll be presented with a home screen reminiscent of an iPhone's, but including only those apps optimised for in-car use. These include the phone itself, messaging, music, and podcasts, but not emails.
The large icons are easy to hit, and the menu system will be familiar to iPhone users, but while you can use Siri to read and dictate messages, it's still not completely seamless. You can also download a range of apps from the App Store, among them Spotify, Waze and Stitcher Radio for Podcasts.
What is Android Auto?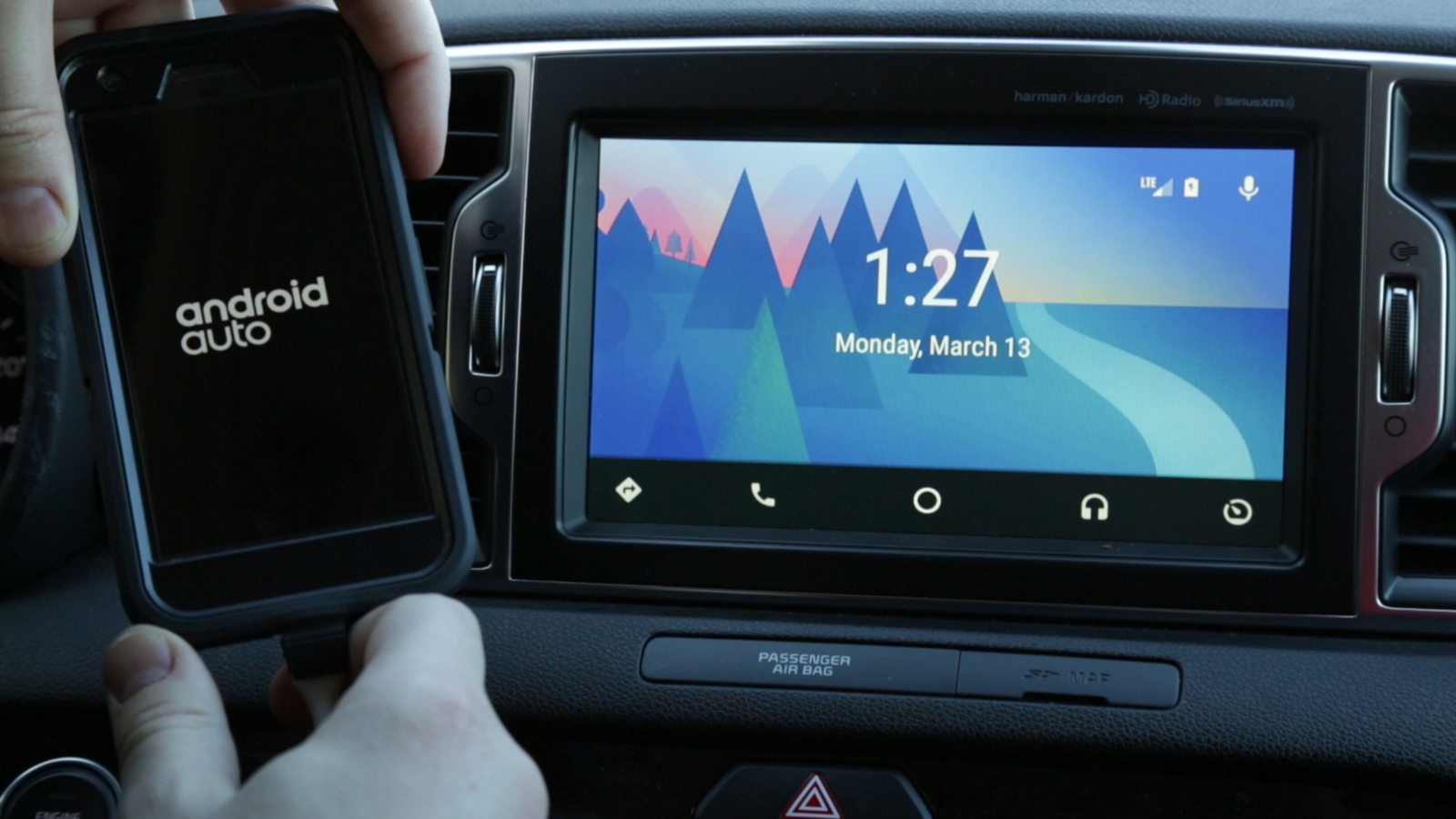 Android Auto works with any smartphone that uses version 5.0 or later of the Android 'Lollipop' operating system (for the best performance, version 6.0 or later, known as 'Marshmallow', is recommended). Among the many compatible Android phones are those from Samsung, LG, HTC, and of course Google's own Nexus and Pixel phones.
Like CarPlay, Android Auto presents the user with a version of their phone's menu systems and operating functions, so rather than Apple Maps, the phone's satnav is powered by Google Maps, and instead of Apple Music, you get Google Play Music. You can control Android Auto either via the car's touchscreen or by using voice recognition, even asking it to set reminders for you for later in the day.
The range of downloadable apps for Android Auto again includes Spotify, as well as Skype, WhatsApp, Amazon Music, and Audio Books.
What is MirrorLink?
The final smartphone connectivity option you might see on your car's infotainment is called MirrorLink. This works only with phones using the Android or Symbian operating systems (so no Apple devices) and provides an interface that gives you access to calls and music on the move.
As with Apple CarPlay and Android Auto, you can also download certain apps for MirrorLink that have been designed to use in the car. Among these are apps from car manufacturers themselves, such as MYCitroen, MYPeugeot, and Skoda Drive.
The caveat here of course is that all of these systems are designed to offer lots of features without being a distraction. However, even operating the most intuitive of infotainment setups can cause you to take your eyes off the road. As such, common sense dictates that if a phone call or text message can wait until you're out of the car, then it should.
What if the Car I Want Doesn't Have These Features?
If you're looking at an older car, then you may find that the factory-installed infotainment options no longer cut it. But don't worry, as there are plenty of aftermarket options that will allow you to slot in a much newer system, and the possibilities are limited only by your wallet.
Companies like Kenwood, Pioneer, JVC, Sony, Boss Audio and dozens more all make touchscreen car stereo head units with the latest audio/video features, including GPS navigation or Apple CarPlay and Android Auto, which will likely slot into the dashboard of your car with relatively little effort. Generally, these are available in two sizes, known as single DIN or double DIN car audio systems, and you'll need to check which will be suitable for the car you're looking at.
If you want, you can upgrade the sound system at the same time, whether through a straight-replacement of the factory-fitted speakers, or adding new ones, perhaps with an upgraded amp for extra oomph. If your new system has a screen, you could consider adding a rear-view backup camera for easier reversing. For family cars, screens in the back attached to a DVD player could make your life considerably quieter.