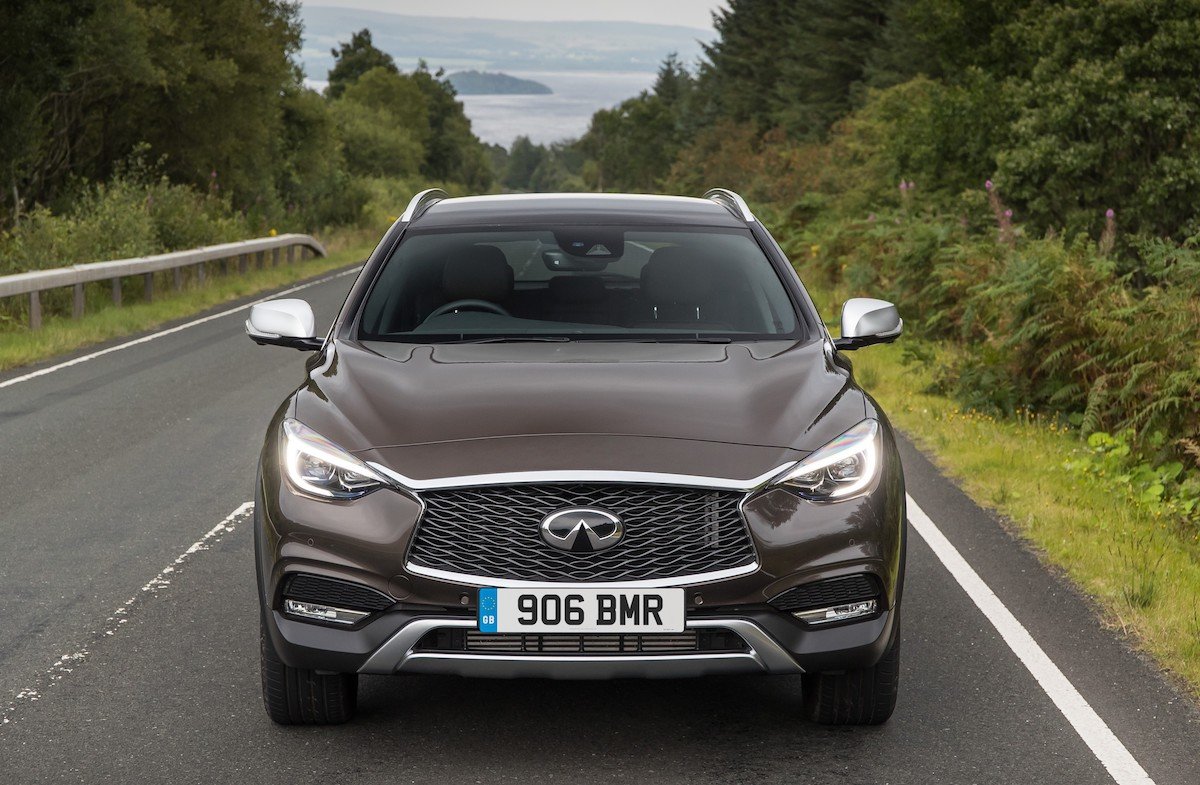 "To infinity and beyond," said Toy Story's Buzz Lightyear. Yet for Infiniti the car-maker, there is no beyond – in early 2020 it pulled out after just a decade in the UK. So what went wrong – and should you consider buying a used Infiniti model?
Well, it's fair to say that launching any sort of new car brand into the badge-obsessed European market is always going to be fraught. But in Infiniti's case it could be argued that the marque, which serves as Nissan's luxury division in the same way that Lexus does to Toyota, lacked the right amount of glamour, investment, or models with the appropriate drivetrains to take on the Germans as well as Volvo, Jaguar Land Rover and Lexus in Europe.
Infiniti in International Markets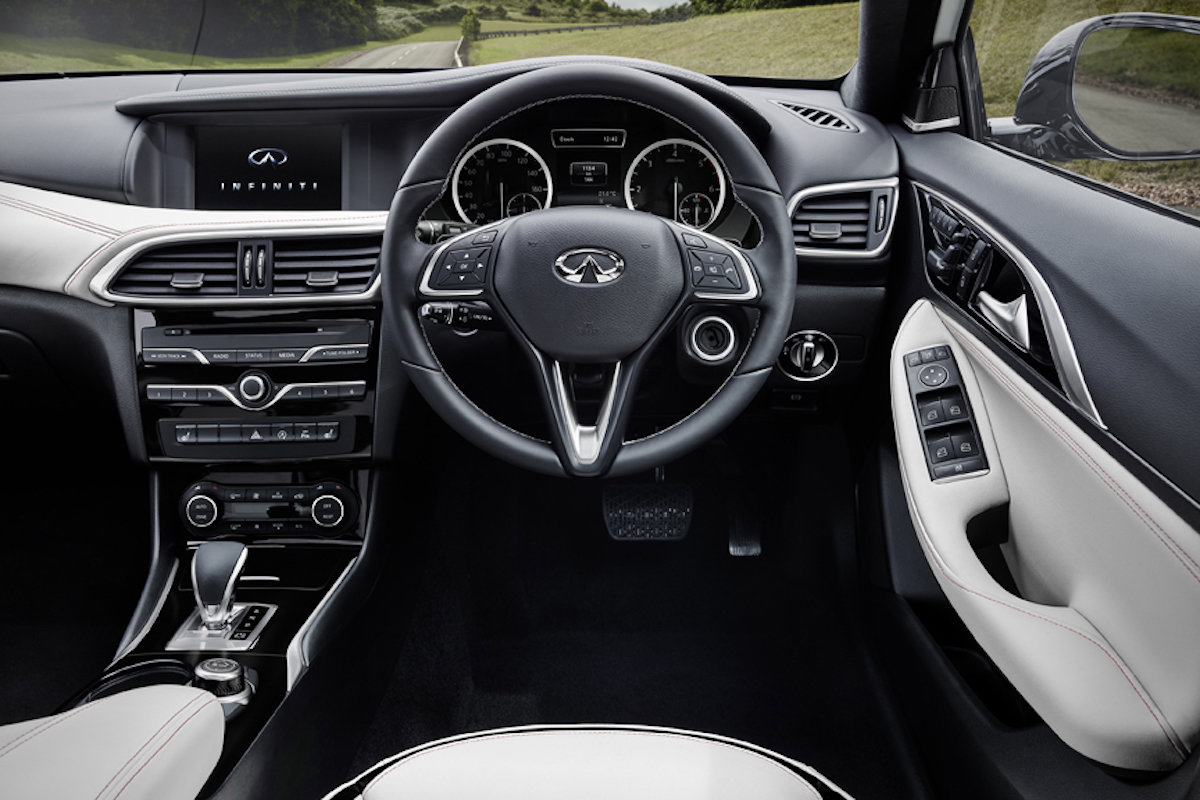 Infiniti is largely an American phenomenon, though quite a small one. Its models are unashamedly aimed at key US markets: big SUVs (think Infiniti QX80), big saloons (Infiniti Q50), and big crossovers (Infiniti QX50). Yet with total annual new Infiniti sales in the US of about 150,000 in the last three years, the marque has a less than one per cent market share and isn't growing much.
China, where such American-influenced vehicles find a ready audience, hasn't been a rich picking ground, either. Annual sales have crawled up to 2018's 28,886 and a market share of just 0.12 per cent.
Modest though they might be, these numbers still tower over what Infiniti achieved in Europe. Total sales since the brand arrived in 2008 equate to just 60,000 units, only around 10,000 of which are accounted for by the UK. Which does, of course, somewhat limit the number of used Infiniti cars for sale.
Why did Infiniti Struggle in the UK?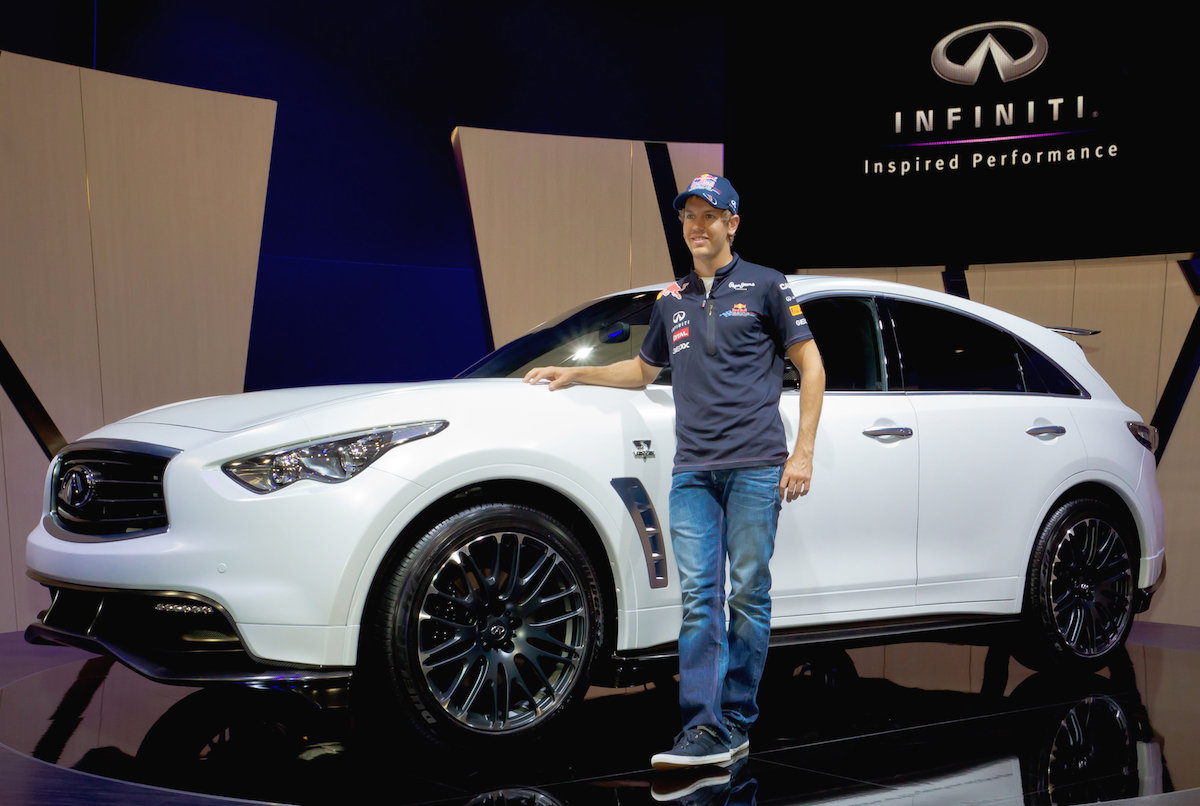 An example of the company's hubris was the ill-fated limited-edition Sebastian Vettel FX (pictured above), a 2013 spin off from Infiniti's sponsorship of the Red Bull Formula One team. This 186mph, 414bhp, 5.0-litre V8-powered SUV was priced at over £100,000 and posits the idea that what four times F1 champions really want to climb into after a race is a wildly powerful SUV with lots of carbon-fibre trim.
Beyond that, polarising designs, thirsty drivetrains and a revolving door of senior management are partly to blame for Infiniti's troubles. On the plus side, the cars are proving to be generally reliable, though Nissan's practice of using Infiniti to introduce new technology first has sometimes resulted in electrical and infotainment niggles. Infinitis are also pretty good to drive and certainly not short of go, either. At one Infiniti saloon launch in Europe, a handy journalist was asked to drive in a circle to enable photographers to get some passing shots and proceeded to perform donuts until a brave soul waded into the tyre smoke to call halt. The Infiniti showed no signs of strain at this misuse.
Why the Infiniti Q30 and QX30 came Closest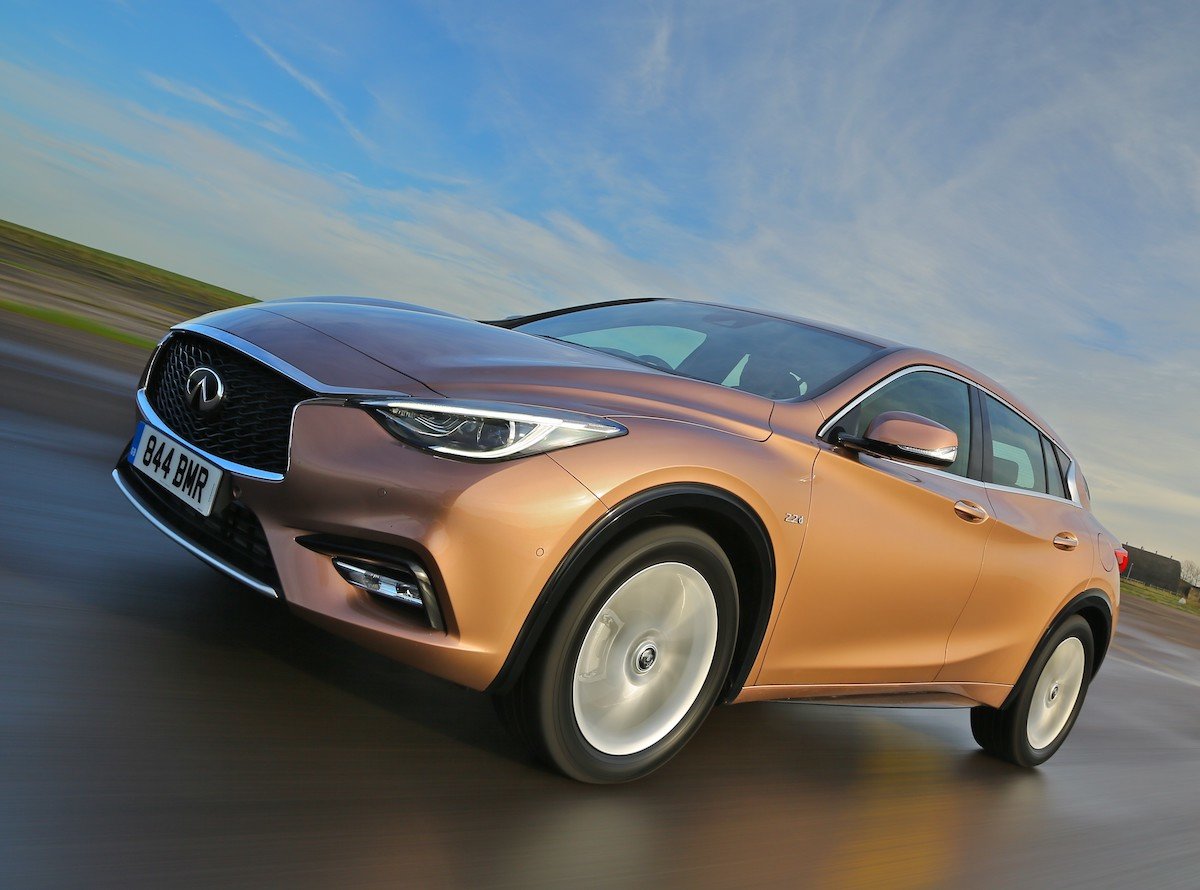 But the fact is that in the United Kingdom you are more likely to see Elvis on a scooter than a pretty much any Infiniti except perhaps one, the Q30/QX30 (pictured above, these were the same car, but with a 30mm increase in ride height for the latter to give it the look of an SUV/crossover). Launched in 2015, these models came about as a result of the Renault/Nissan Alliance tie up with Mercedes-Benz and were based on a Mercedes A-Class hatchback. Built at Nissan's Sunderland plant, they also came with what was seen then as an all-important turbodiesel option as well as a dual-clutch DCT automatic gearbox. The Infiniti Q30 hatchback was intended to be a rival to the Audi A3, BMW 1 Series, Lexus CT and Mercedes A-Class.
Bullish sales predictions of 30,000 units per year in Europe were made and the Q cars were called Infiniti's 'big bang' moment. Yet in the event these cars almost disappeared without trace. First full year European sales of Q30/QX30 of 8,453 units, were followed by 7,617 in 2017 and 3,062 in 2018. It proved the final straw and in March 2019 Infiniti announced that it would cease all European operations from early 2020. The move was described as a 'global restructuring plan' with Infiniti concentrating on US and Chinese sales with smaller outlets in Eastern Europe, the Middle East and Asia.
Should I Buy a Used Infiniti?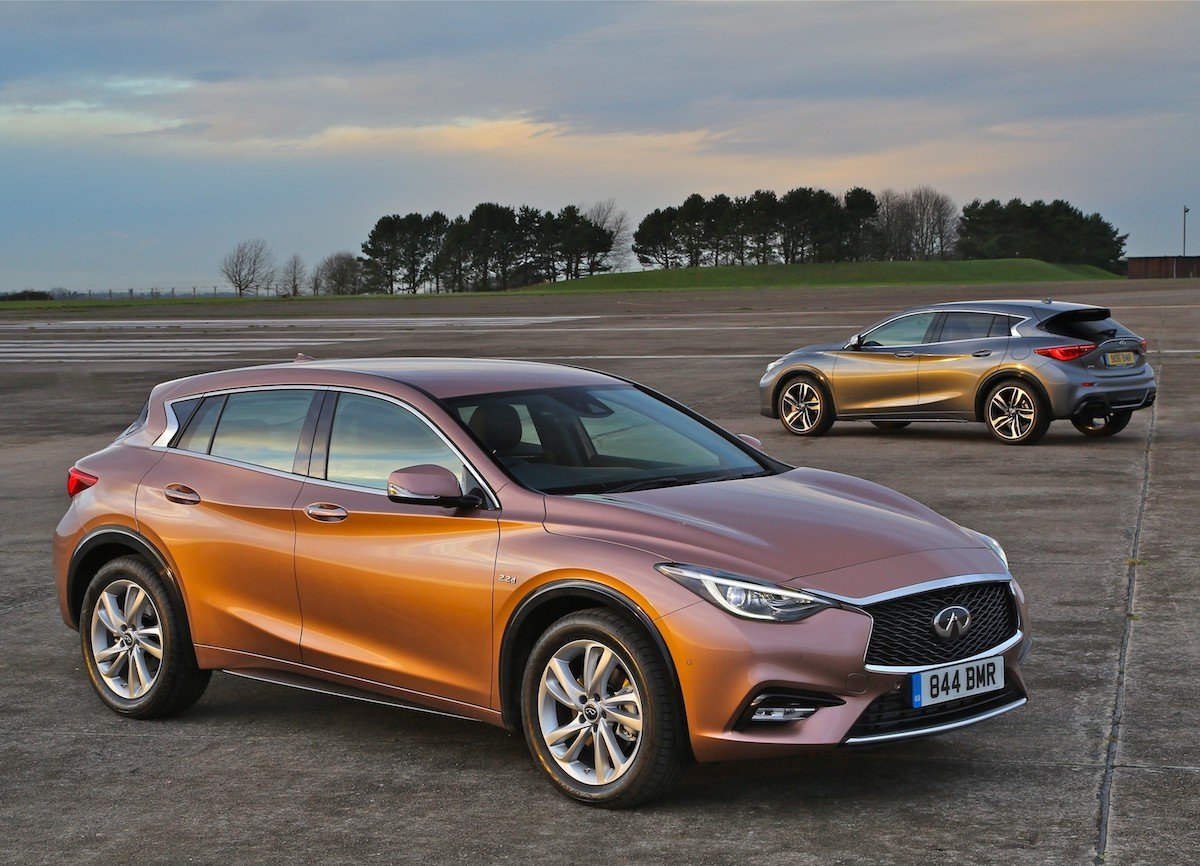 The irony is that the Q30 and QX30 were generally decent enough to drive, and benefitted from being extensively tuned on UK roads to ensure a good level of ride quality. And while neither model was a class exemplar in packaging or interior space, nor were they disastrous in either regard. Perhaps, then, the problem was the price, because for a largely unknown marque in the UK to use sticker prices in sight of those for the Audi A3 and Q3, or the Volkswagen Tiguan, seemed ambitious to say the least.
So what lies in store for UK Infiniti owners in future and is it worth considering taking a punt on the used-car market? Well, parts supply needn't necessarily be an issue – after all, in 2005 when Rover was driven into bankruptcy, Cat Logistics continued to supply parts without a problem. Besides, parts for Infiniti cars will continue to be supplied by Nissan.
In terms of prices, searching for a used Infiniti on CarGurus shows that you can now pick up a 2016/2017 Q30 for around £500 to £1,000 less than an A3 of an equivalent age, mileage and specification. Residual values of the QX30 are stronger, with the best examples still commanding roughly the same prices as an equivalent Mercedes-Benz GLA.
Why Infiniti Saloons and SUVs Might Make Sense as Used Buys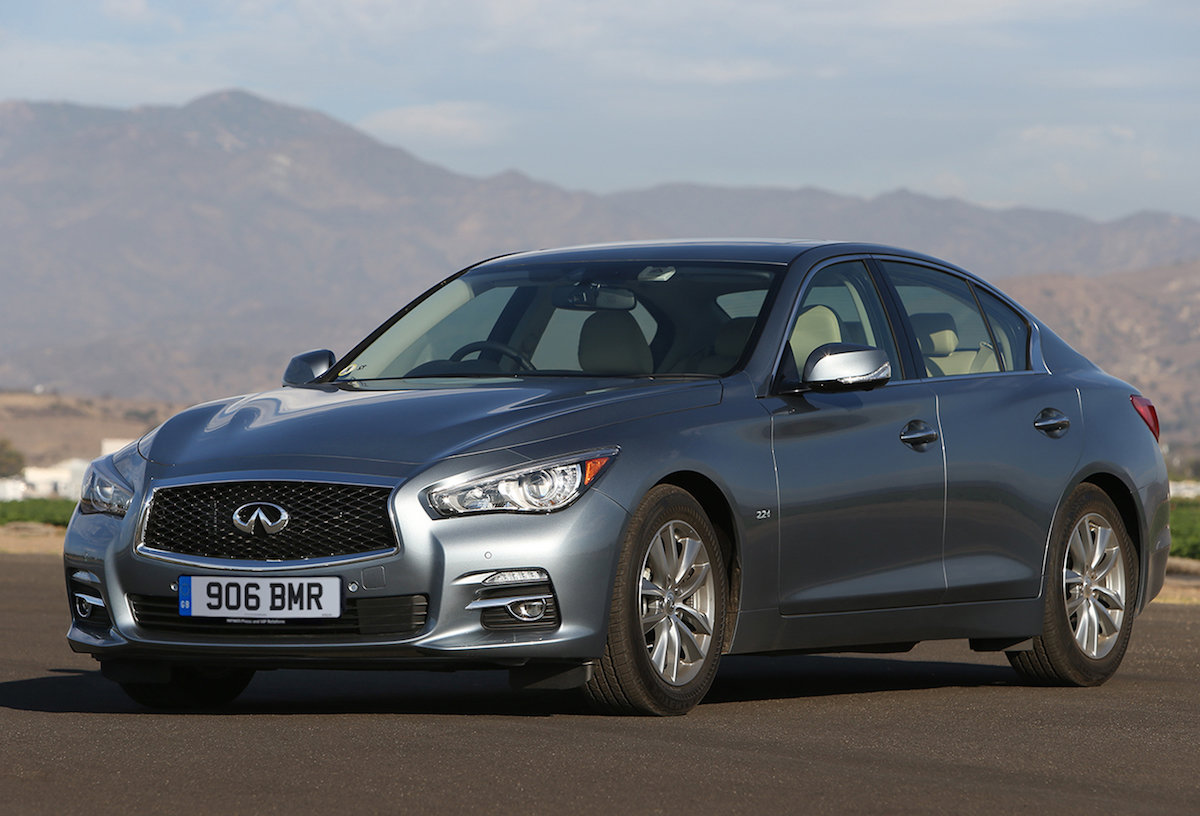 The real bargains, however, are to be found with the big saloons and SUVs. For the same sum of money that'd secure that 2017 Q30 you can, for example, buy a larger and more powerful Infiniti Q50 saloon (pictured above) that's just a year older and has covered a similar mileage, only this way you get a bigger car with dual touchscreens and a Mercedes 2.2-litre diesel engine up front. Or perhaps more tempting still is the prospect of a QX or FX SUV with a 3.0-litre diesel V6, which can currently be picked up from around £8,000 and upwards.
Spend more – something in the region of £17,000 – and you could be driving a slinky 2016 Infiniti Q60 coupe with a petrol turbo engine, full leather interior and all the gadgets. Or if you really want to make a statement why not throw caution (and money) to the wind and track down one of those Sebastian Vettel FX models. Because then you really could be driving one of the rarest SUVs on the planet – and beyond.
Is My Infiniti Warranty Still Valid?
Although all UK Infiniti showrooms are now closed, the original three-year, 60,000-mile warranty is still being honoured at Infiniti UK's authorised repair centres. The same applies if you have a fixed-term servicing contract still running with your Infiniti. As of May 2021, the Infiniti UK authorised repair centres were located in:
Belfast
Bristol
Coventry
Eltham
Exeter
Glasgow
Leeds
Mill Hill
Newcastle
Preston
Slough
Southampton
Stockport
Stourbridge
Swansea
Wisbech