Why Now?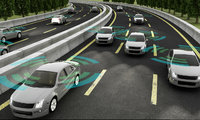 The move toward driverless cars is not driven only by technology; it reflects how society's attitudes to car ownership are shifting. The emergence of online social networks for communicating with friends and family, combined with the growth of Internet shopping and the rise of ride-hailing services like Uber (which is already running trials of driverless taxis in the U.S.), have all been cited as reasons people no longer need to own a car—or even learn to drive.
Add to this the high cost of driving lessons and insurance, not to mention the growing confidence of technology firms like Tesla and Google that have entered the market without the help of established car manufacturers, and the days of traditional car ownership may indeed be numbered.
Driverless cars also promise to ease congestion (and thus pollution) and introduce the possibility of a dramatic—or even total—reduction in road deaths and casualties.
How Driverless Cars Work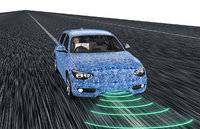 At their most basic, driverless cars work using a combination of three key pieces of technology:
• Radar sensors mounted around the car allow it to identify other traffic.
• Cameras scan the road for pedestrians, cyclists, and road furniture such as signs and traffic lights.
• LIDAR (laser) sensors monitor the edges of the road and look for the white lines that divide lanes.
The car's central computer system processes information from these three sources to create a picture of what's around it and activates the steering, brakes, and accelerator so as to guide the car without crashing.
In addition, driverless cars can use GPS systems to establish their whereabouts and react to live traffic conditions and mapping instructions, and in future they will boast significantly improved connectivity and communication not only with other vehicles, but also with road infrastructure.
When Will Driverless Cars Be Introduced?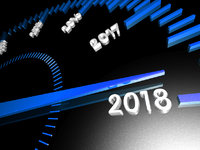 With driverless cars representing such a dramatic shift from the norm, manufacturers and legislators are understandably cautious about how the technology gets introduced. Thatcham Research, the motor insurer's automotive research centre, is a leading authority on autonomous driving in the UK, and it has laid out what it believes are four stages to the adoption of fully autonomous cars.
As it stands, Thatcham believes we are already witnessing the first stages of driverless cars in the form of 'assisted driving', or technology that can intervene to prevent a crash occurring if the driver's attention lapses. For example, systems like lane-keeping assist can automatically steer a car back into its lane if it begins to drift, and automatic emergency braking can apply the brakes to avoid hitting other vehicles (or in some cases, pedestrians). Crucially, despite the presence of such aids, it remains the driver's responsibility to be in full control at all times.
The next stage will arrive in 2018 as legislation allows hands-free driving on motorways for periods of roughly 3 minutes, although—again—it will remain the driver's responsibility to be fully alert and prepared to re-take control.
By 2021, Thatcham believes we'll have reached what it calls the third stage of driverless technology, allowing fully autonomous driving on certain sections of motorway. For the first time, drivers won't be required to be in control or even continuously monitor their surroundings. They'll be allowed to take on more involved tasks such as checking email or reading a book.
Those wanting to experience this kind of driverless technology in an urban environment will, according to Thatcham's predictions, need to wait until 2025. By this point it believes the technology and legislation will be in place to allow full door-to-door capability.
Driverless Cars Already On the Road
The UK Government is on record as wanting to be at the forefront of driverless-car technology. There are already driverless-car trials running in Greenwich, Bristol, Coventry, and Milton Keynes, and Volvo is in the process of recruiting 100 volunteers to assist with tests of its driverless technology in West London starting in 2018. Until then, Volvo's engineers will be at the wheel of the adapted XC90 SUVs as part of the company's 'Drive me' trial, which is also being run in Gothenburg, Sweden.
One thing is clear: Whether you love the thought of sitting back and letting the car do the work or dread the idea of technology taking control, we are now well on the way to driverless cars becoming a reality.