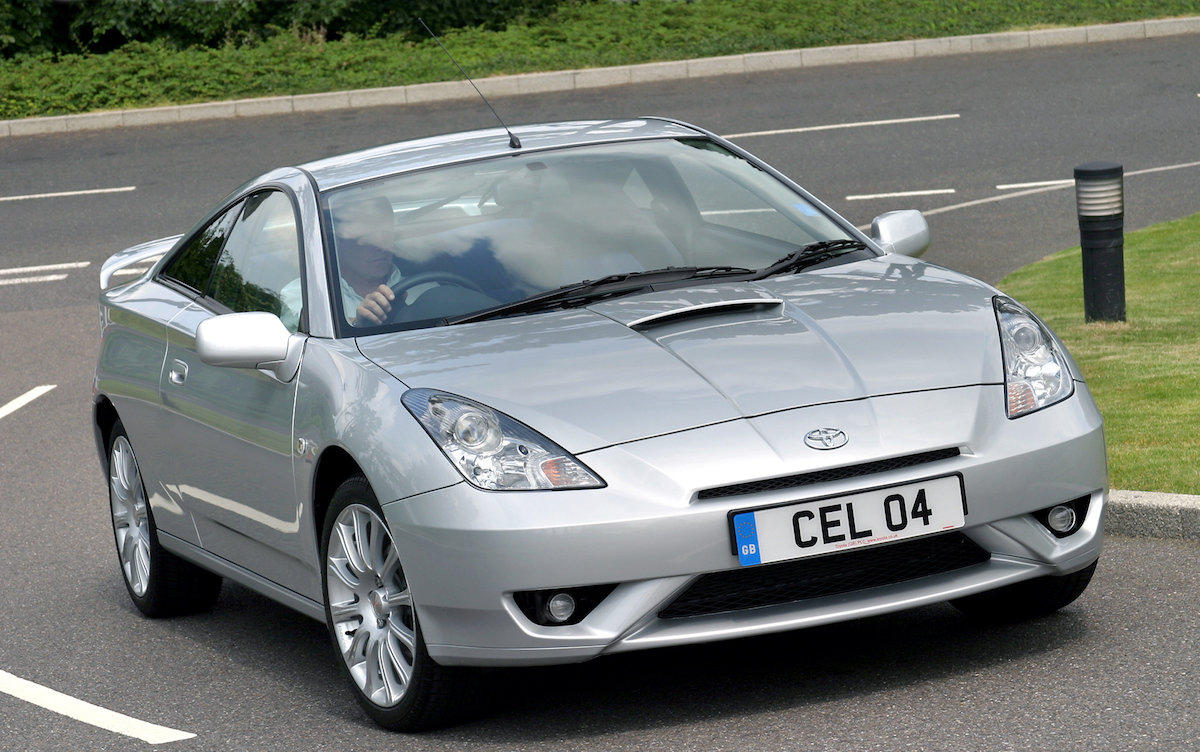 There are plenty of cars you can buy in 2021 for £1,000 or less. Indeed, that's part of the beauty of the British used car market, in which buyers don't tend to value older cars that are still perfectly usable and reliable. As a result, for the same as you'd spend on a few monthly lease payments on a brand new car, you can own a whole car that should suit most of your motoring needs.
That's all well and good, but where exactly do you start? Below we've rounded up what we rate as six of the best cars you can buy in 2021 for under £1,000 – or in some cases, even less. Before that, bear in mind that when you're looking at cars for sale at this end of the market that condition is key. There's no point in spending £1,000 on that flashy BMW or swanky Jaguar if it needs half that much again spent on it to make it roadworthy. A full service history is probably a stretch, but look for evidence of regular (and in particular recent) maintenance, check the MOT history online to see what advisories might have come up, and ensure all the correct paperwork is present and correct, in particular the V5C registration form. Cars that have been modified from their original specification are also likely to cost more to insure, while those with large engines could cost you more in VED (road tax).
For more information, check out our tips for buying a used car, and our guide to test driving a car.
Ford Focus Mk1: The Do-It-All Option
The first-generation Ford Focus remains one of the best cars Ford has ever produced. Happily, there are still plenty of good examples out there that you can buy for our budget. The Focus is great to drive, practical, comfortable and stylish. Plus, it's also cheap to run, and you'll find any back-street garage can service or repair it for you. The lethargic diesel engines are best avoided. Instead aim for a 1.8- or 2.0-litre petrol in popular Zetec or plush Ghia trim. Or, for something more potent try or the sporty ST170 (check your insurance first). Buy the best you can with as much history as you can find, and watch for rust spots, rumbling wheel bearings, and odd behaviour from the instruments, including lights flashing on and off on the dashboard.
Other do-it-all options to consider: Volkswagen Golf, Mazda 3
Search for a used Ford Focus on CarGurus
Toyota Celica: The Sporty Option
The majority of the cars you'll find for less than £1,000 are sensible hatchbacks that won't raise your pulse. The Toyota Celica couldn't be more different. With its scalpel-sharp styling and smart alloy wheels it's one of the most eye-catching cars you can buy for the price – and with its rev-happy 1.8-litre engine and agile handling, it's terrific fun to drive, too. For sure, the interior's a bit plasticky and the rear seats are cramped. But you do get a hatchback which helps with practicality. Besides, when you can buy a car like this with an MOT and a respectable mileage for less than £1,000, you probably won't quibble too much. It's very reliable for the most part, though before you take the plunge do some research on a problem with some cars that involves the pre-catalytic converters disintegrating and causing engine damage.
Other sporty options to consider: Audi TT, Ford Fiesta Zetec S
Search for a used Toyota Celica on CarGurus
Honda Jazz: The Sensible Option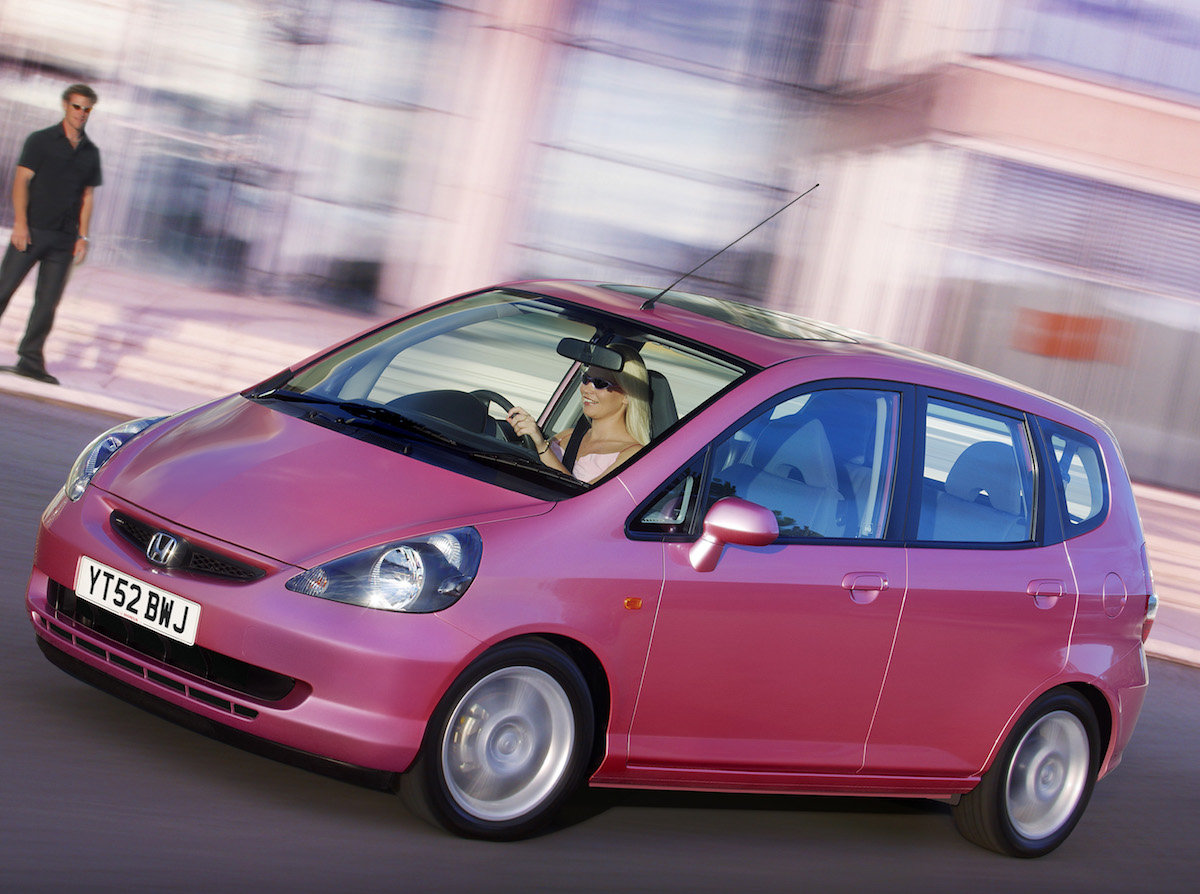 The Honda Jazz's breadvan shape and fuddy-duddy image might dissuade anyone wanting to protect their street cred. However, that's exactly why it makes such a great used car purchase. The majority of them will have been well cared-for by sensible owners who value the way it packs so much space into such a small footprint. The Jazz is terrifically reliable, too; buy one that's been well cared-for and unless you're very unlucky it'll rarely, if ever, fail you. Beware notchy gearboxes, a clicking noise on left-hand bends, and water ingress through the boot seals. Granted, it won't particularly excite you to drive, but if you're after a deeply sensible bargain, the Jazz is one of the best.
Other sensible options to consider: Skoda Fabia, Nissan Micra
Search for a used Honda Jazz on CarGurus
MINI Hatch: The Cheeky Option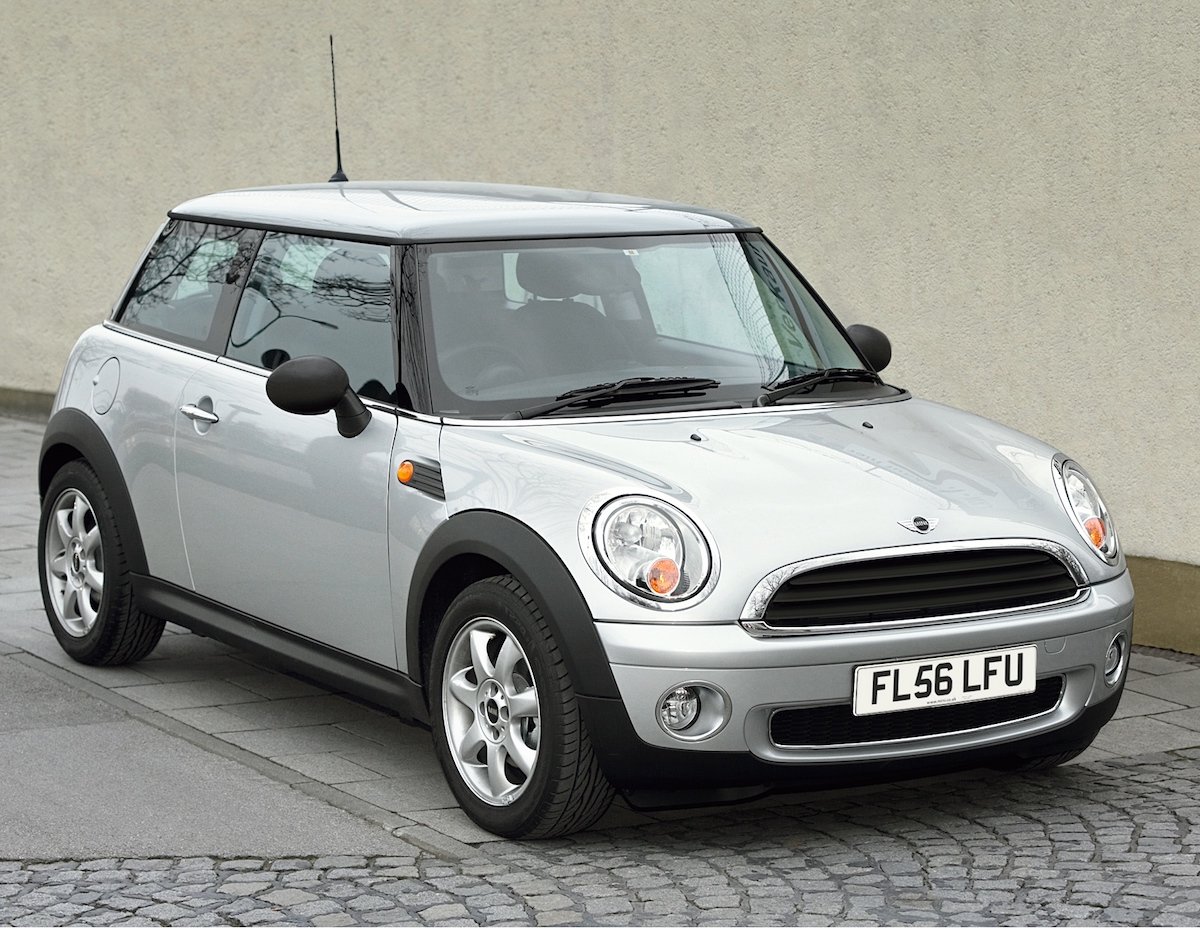 It's hard to believe that one of the cars for £1,000 in this list is a new-generation BMW MINI. But that is indeed the case. And it's arguably considerably more interesting than most other cars at this price. That's not only for the cheeky styling, but also for its giggle-inducing handling and stylish interior. For sure, the MINI isn't as practical or as cheap to run as some of the other cars on this list – but if your priority is to have fun on a budget, it's a great option. At this price, you'll find some scruffy Coopers, but you're best off aiming for a base-spec One, which is almost as much fun but rides a little more smoothly. The 1.6-litre petrol has less to go wrong than the diesel, though you should still look out for packed-up power steering, rattling dashboards, airbag warning lights and steering that pulls to the left.
Other cheeky options to consider: Ford Ka, Renault Twingo
Search for a used MINI Hatch on CarGurus
Kia Picanto: The Value Option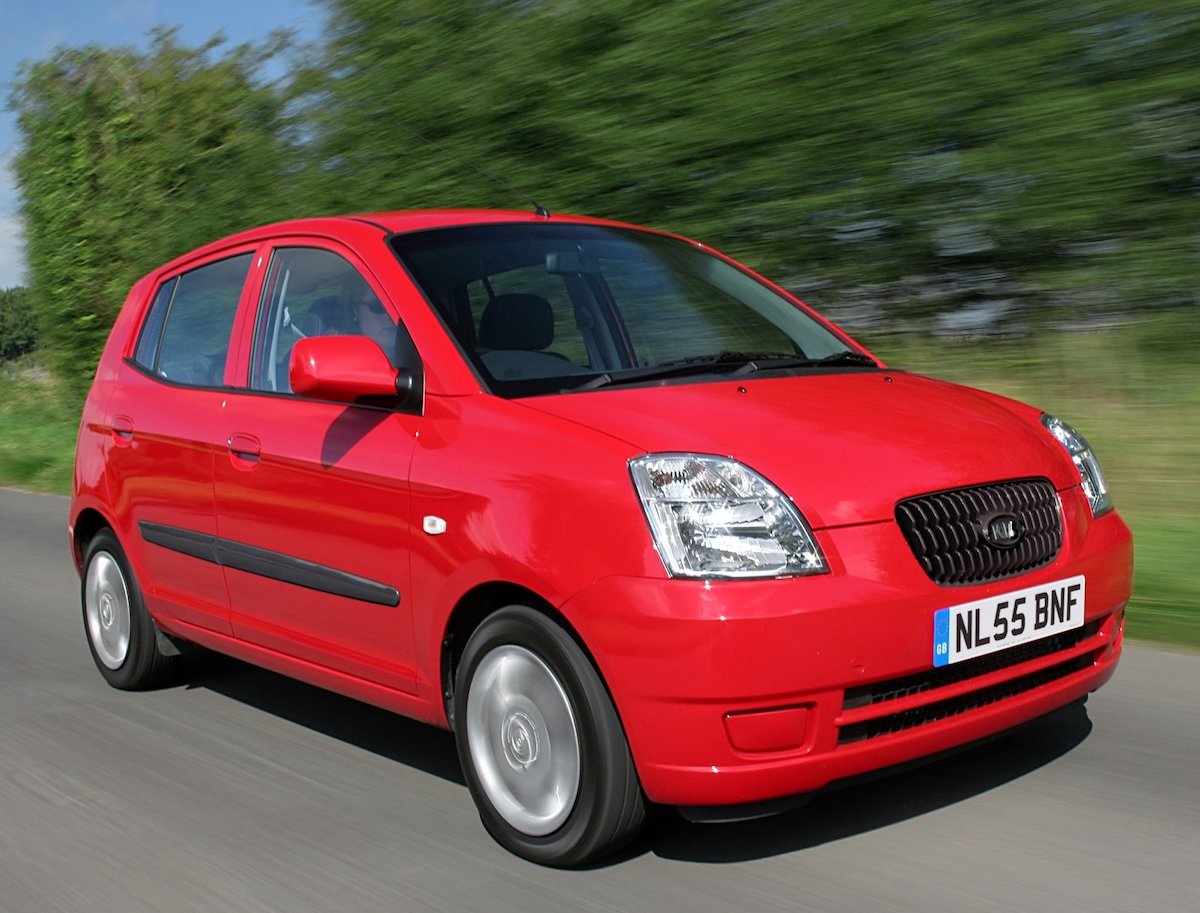 The first-generation Kia Picanto isn't particularly exciting, but it is extremely sensible, exceedingly easy to drive, and exceptionally cheap. You can buy a relatively new, low-mileage example for our budget, which should mean it's very dependable and still feels fresh, and with space enough for four adults despite its city car dimensions. What's more, light steering and foolproof controls make it a doddle to drive, and an excellent first car. The icing on the cake is that most Picantos are really well equipped; LX models even come with air conditioning and four electric windows. Of the two engines, the 1.1-litre is the more sensible bet, as it has enough bhp to mix it on the motorway – the 1.0-litre feels a bit sluggish. Common faults to look out for include ABS lights caused by rusty sensors, and crankshaft position sensors going awry, throwing up a 'check engine' light.
Other value options to consider: Hyundai i10, Vauxhall Corsa
Search for a used Kia Picanto on CarGurus
Volvo S80: The Luxury Option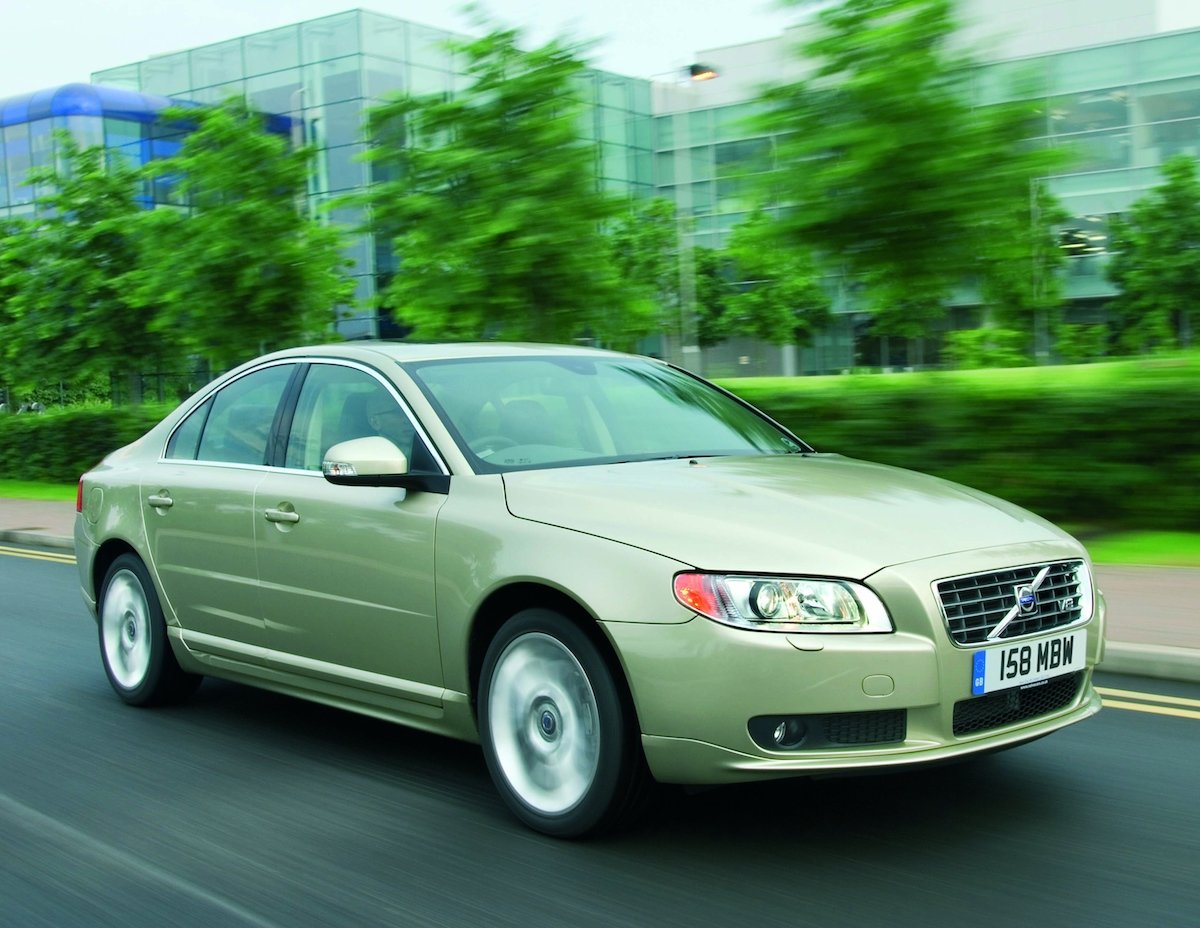 If what you really want for your £1,000 budget is a car that's big, comfortable and luxurious – well, you'll have to keep dreaming, right? Actually, no, because you can now pick up an early Volvo S80 for within this budget. The S80 is a bit bland to drive, but with great seats and soft suspension it's an epic mile-muncher. So if you just want to be pampered and don't care about whizzing round corners, it's ideal. Your best bet is to go for the 2.4-litre engine, which is mechanically relatively simple, if a little on the thirsty side. Avoid cars with any hint of a misfire or any warning lights that stay on the dashboard (you should also make sure they come on in the first place when you start the car, in case someone's removed a bulb). Uneven tyre wear, rattles from the exhaust, and auto gearboxes that are sluggish to change gear or do so jerkily are also points to watch for.
Other luxury options to consider: Mercedes-Benz C-Class, Lexus IS
Search for a used Volvo S80 on CarGurus
Ready to search? Find cars under £1,000 for sale near you
Related Topics: