Official UK government statistics show that motor vehicle use fell to less than a third of normal levels while travel restrictions were in place during the coronavirus pandemic. That suggests the vast majority of us adhered to temporary guidelines around car use, which stated that only essential journeys must be undertaken during the lockdown.
As the restrictions are eased, we can now use our vehicles for a wider range of purposes, such as travelling somewhere to exercise outdoors (in England at least; Wales and Scotland still have stricter guidelines in place).
Even so, while coronavirus is still present in the UK it's advisable to disinfect your car thoroughly, particularly if other people have been or will be travelling in it. This guide outlines the products and equipment you should be using to clean your car and which parts of it you should focus on, as well as when to clean it.
When Should I Clean My Car?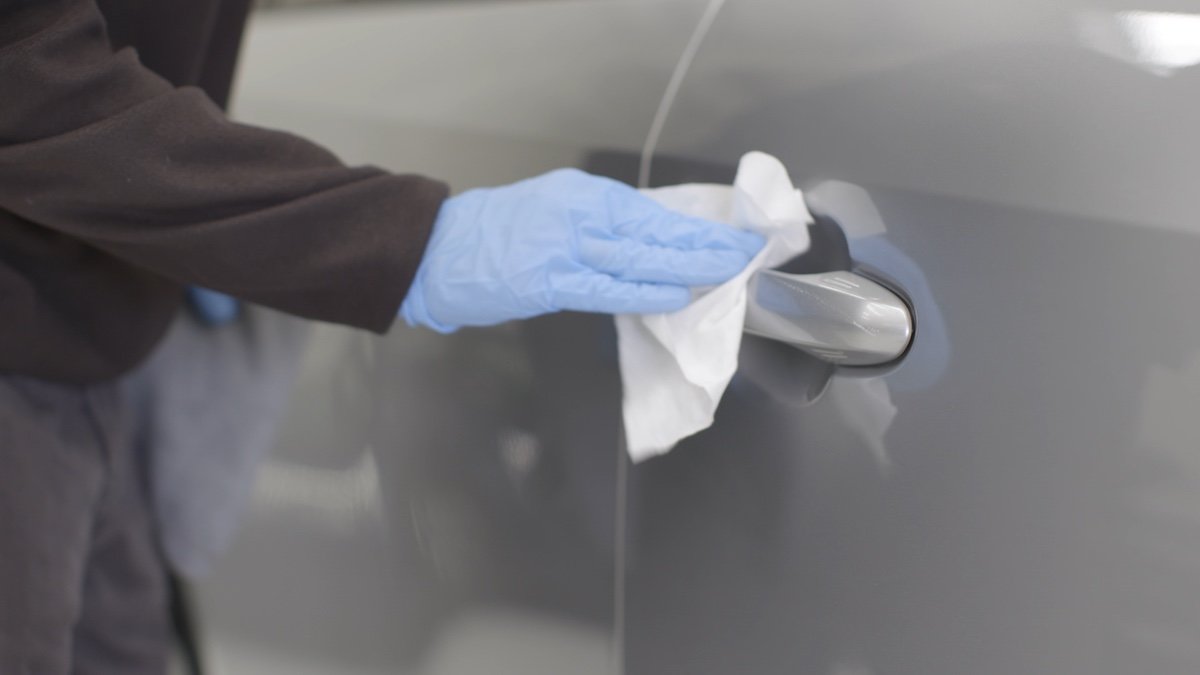 If you're able to, you should leave your car well alone for 72 hours (three days) before cleaning it. The New England Journal of Medicine published a study back in March that suggests coronavirus can survive on steel and plastic for that period of time – although the number of virus particles was shown to steadily decrease after initial contact.
If you aren't able to wait 72 hours after using your car, the longer you are able to wait, the better. However, it's very important to clean your car thoroughly before offering anybody else a lift, particularly if they fall into an at-risk category (this includes older people, plus those with pre-existing medical conditions such as asthma, respiratory illness, diabetes and heart disease).
Which Parts Of My Car Should I Concentrate On Cleaning?
You should focus your efforts on the car's interior, while also cleaning any exterior part that you might touch, such as door handles, the boot handle or release, and the fuel filler cap. The key is another item that should be cleaned thoroughly and regularly.
Within the cabin, you should first address the items that you touch frequently, most notably the steering wheel. Remember, your hands will come into contact with the entirety of the wheel's surface when driving, so you should be sure to clean the whole thing as well, including any buttons or controls.
On top of that, the gear-lever, handbrake, stalks, ventilation controls and air vents, all storage pockets, door handles, seat adjustment controls, window winders or switches, seatbelt buckles and clips, the seatbelts themselves, the glovebox and infotainment system should all be cleaned, too. As a rule of thumb, if you might touch it, you should clean it.
According to the World Health Organisation, the virus does also spread through coughs or sneezes, meaning saliva droplets could find their way on to any and every surface in your car's interior. Once you've thoroughly cleaned the contact points outlined above, you should therefore also clean the dashboard, seats, carpets, the insides of the doors, the parcel shelf and windows.
It's worth noting that petrol and diesel pumps have been identified as a transfer point for the virus – although no more so than any other solid object, such as a door handle. Nonetheless, you can reduce your risk of exposure by wearing the single-use plastic gloves that are available on fuel station forecourts, then using a hand sanitiser gel.
How Should I Clean My Car?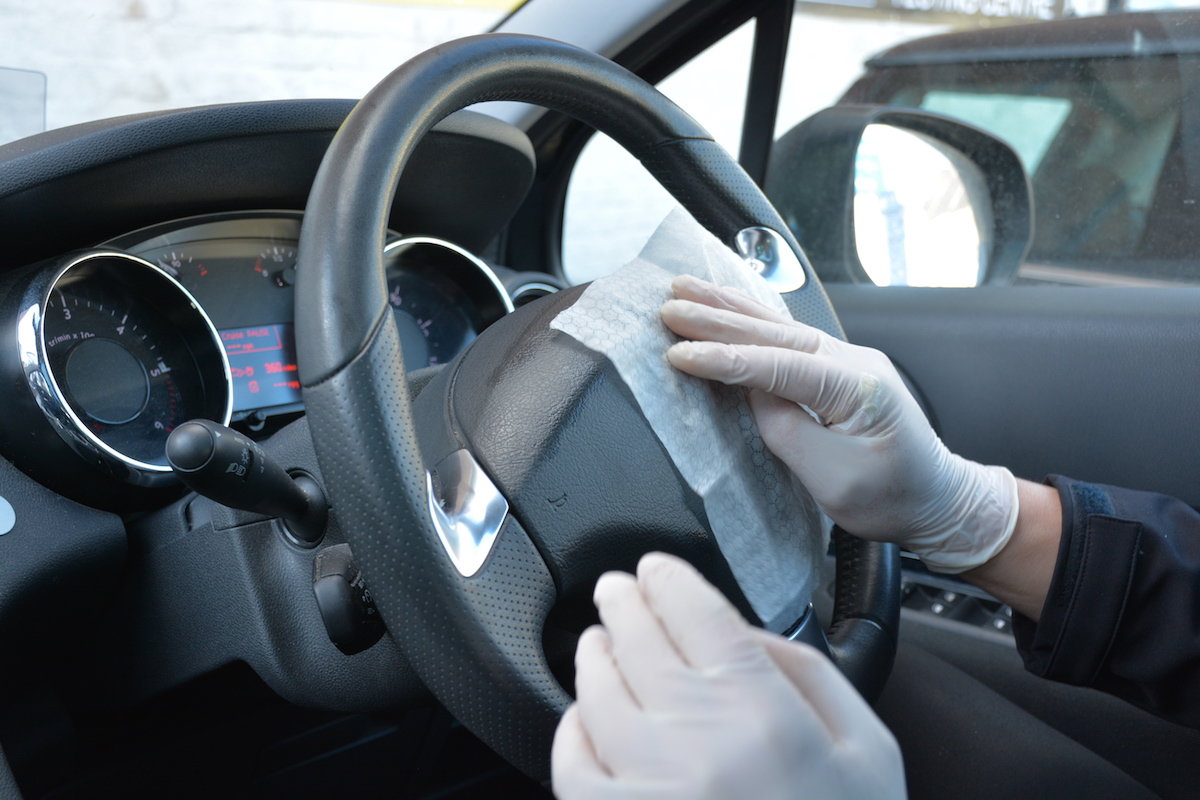 Whether inside or out, you should first use conventional car cleaning products to wash your car, then disinfect it using household anti-viral sprays and wipes. Do not use any products with bleach in them as these may well leave lasting damage.
If you don't already have conventional car cleaning products at home, you will be able to buy them online. You'll find products specifically for paintwork, plastics, upholstery and carpets, helping you to be as thorough as possible.
Once your car is clean, use household anti-viral products (readily available at supermarkets or online) to disinfect it. This is how you'll actually fight the virus, so don't rush this stage. Wipes should be used on all hard surfaces, and sprays for fabric and upholstered parts.
What Should I Wear To Clean My Car?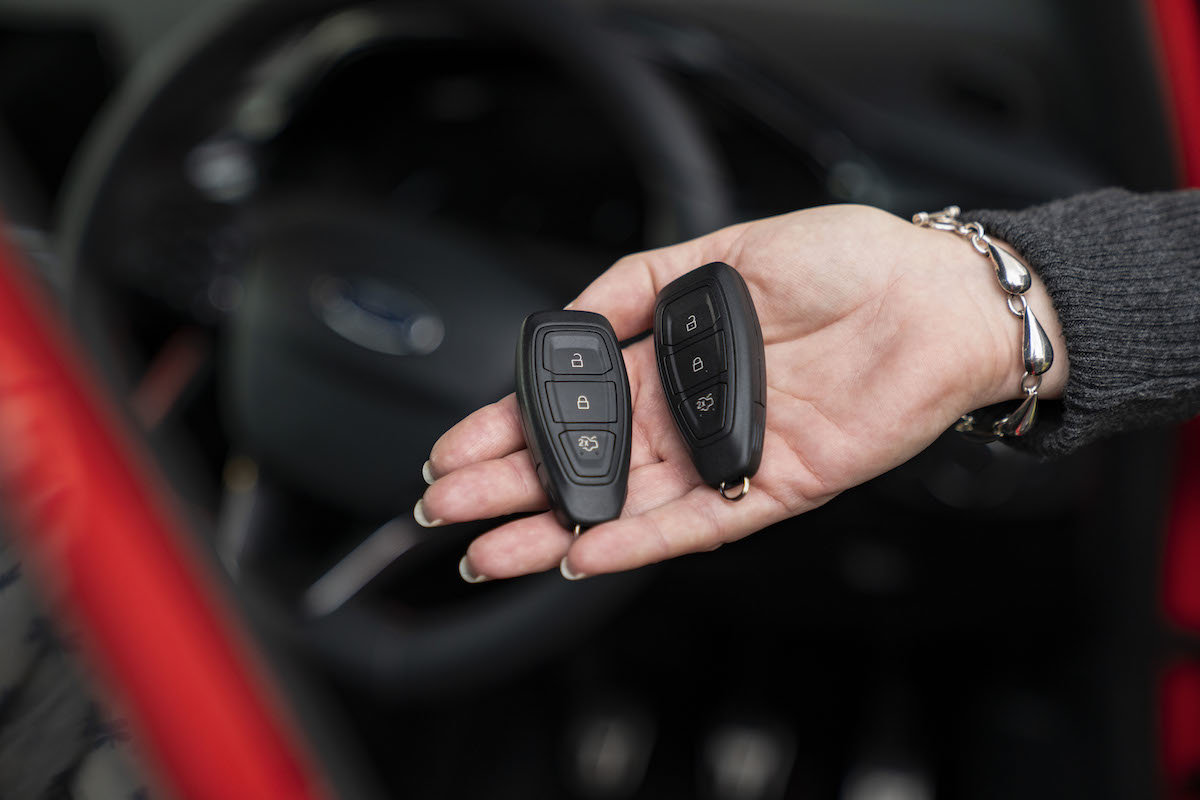 If you're able to get hold of them, you should clean your car wearing disposable gloves and a single-use apron. Otherwise, wear gloves and an apron that you can easily wash afterwards.
It's even more important to wear the correct personal protection equipment (PPE) if you think somebody with COVID-19 has been inside your car. In that case, as well as disposable gloves and an apron you should also wear goggles to protect your eyes and a mask to cover your nose and mouth.
Once you've finished washing your car inside and out, carefully remove the disposable PPE and double bin-bag those items. Leave the bags out of the way for 72 hours before throwing them away. Your clothes, meanwhile, should be washed on a hot setting (but in accordance with the instructions on the label) before being allowed to dry fully. Remember, finally, to wash your hands thoroughly after cleaning your car.
For more information about COVID-19, follow these links to the Government's stay at home guidance, and the NHS advice on coronavirus.
For car dealers, the CarGurus Dealer Blog has a dedicated COVID-19 resource section.