In February 2021, CarGurus surveyed 1,005 car owners in the UK on their sentiments towards electric vehicles through an online survey. Respondents were balanced in terms of key demographics (gender, region, income). Our findings confirmed that electric vehicles pose a big opportunity for the automotive industry: two-thirds of consumers plan to own an electric vehicle in the next decade. Tesla is the trusted leader in tech development, but premium German brands Audi and BMW have higher purchase consideration among UK buyers. In this emerging space buyers are excited by the possibilities and less brand loyal so there's good chances for more competitors to disrupt.
Timeline to EV Adoption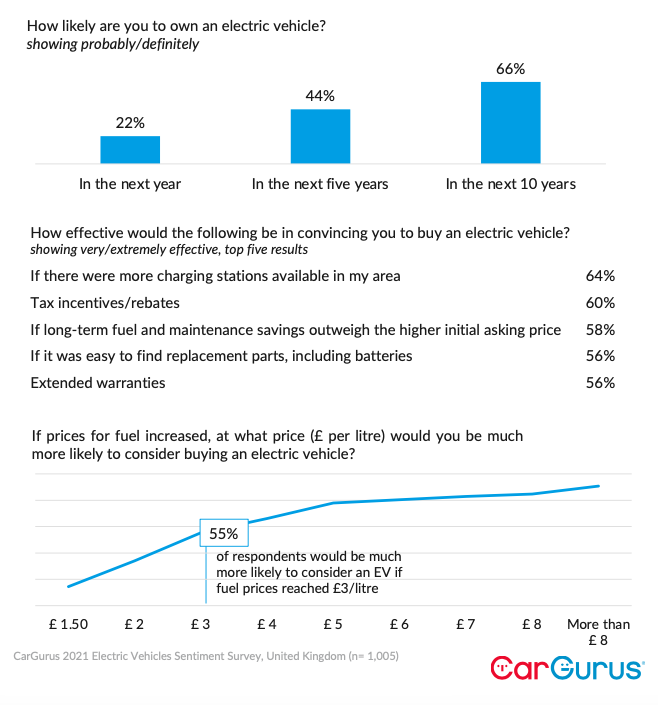 We see rapid "mainstreaming" of EVs among car owners, though perhaps not as fast as the UK legislation would suggest. Two-thirds (66%) of car owners plan to own an EV in the next 10 years. Making charging stations widely available would be the most effective way to speed up adoption.
Today's Alternative Fuel Owners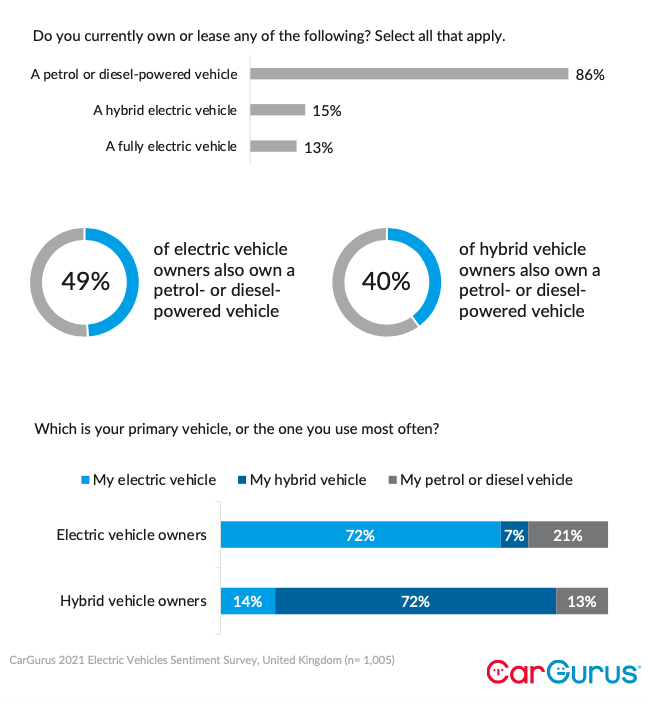 Petrol vehicles still dominate the market. Even many of those who own alternative fuel vehicles still own a petrol or diesel car, too. However, most (72%) owners say they use their alternative fuel vehicles as their primary transport.
Electric Vehicles Considered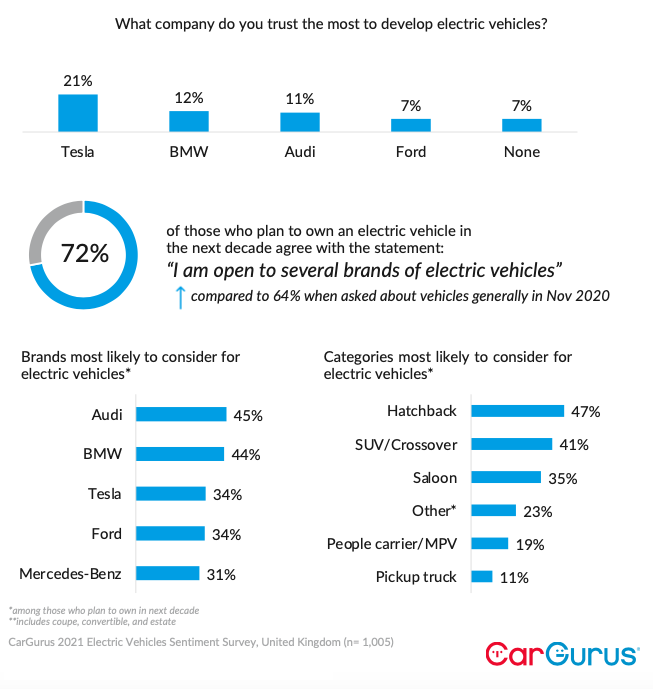 Tesla has earned the reputation as being the most trusted brand to develop EV technology, but Audi and BMW are more likely to be considered by buyers. Buyers are open-minded though: nearly three-quarters of those interested in EVs say they're open to several brands when it comes time to buy.
Are you ready to make the switch? Click here to search for used electric cars for sale near you.

Related Topics: