It is a truth universally acknowledged that estates are, well, boring. They're cars for carrying cargo, lugging loads. They're just functional utilitarian boxes, aren't they?
You couldn't be more wrong. Estates are cool. As proof of this, think about models that are available as saloons and estates. Which one looks better? The estate, right? Every. Single. Time.
Apart from the styling advantages that estates have, there's another equally compelling reason to buy. Because of the assumption that estates are boring, nobody pays much attention to them, meaning that they make great Q cars, cars that look ordinary but actually have properly devastating performance. There's nothing better than driving an Audi RS or Mercedes AMG estate and seeing the reactions of other motorists when you give the accelerator a little squeeze.
Not all the estates we've chosen here have jealousy-inducing performance, but they all have something to offer, from the practicality of increased boot space to styling. And, yes, there are a few that have the performance angle covered, too.
Seat Leon ST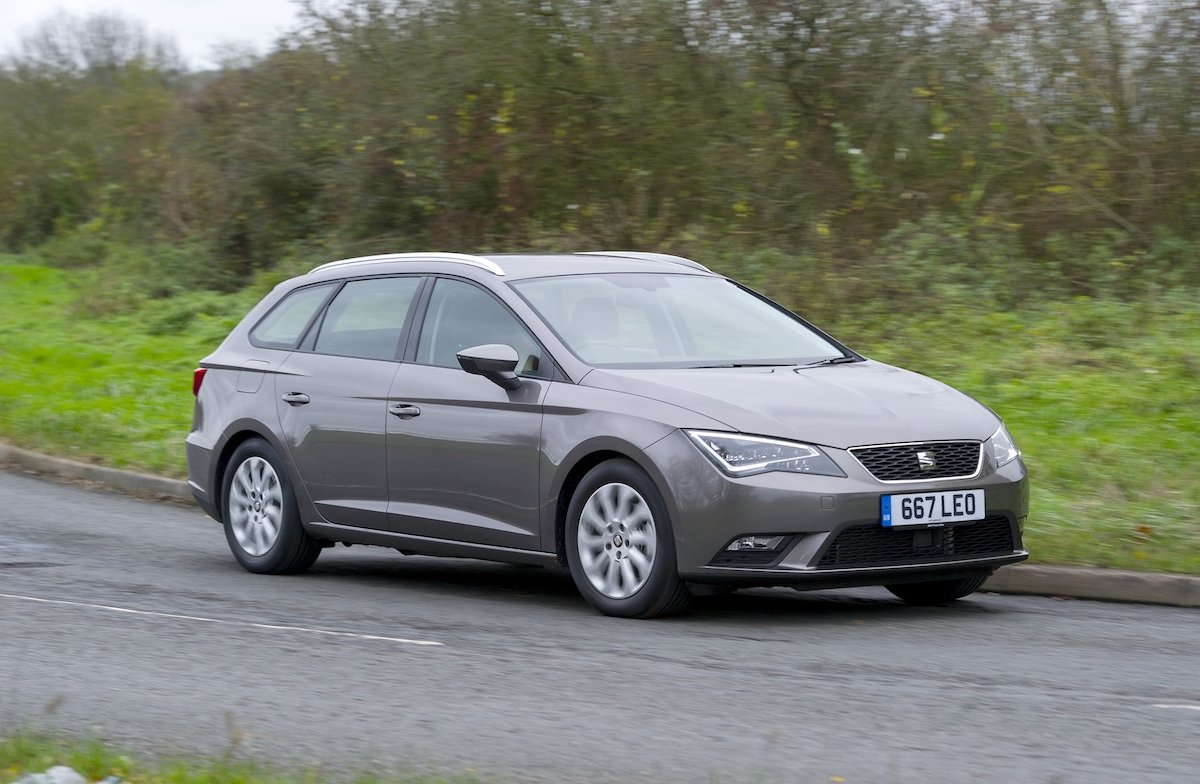 Best for: Young families
Built between: 2012-2020
Price from: £6,500
The Seat Leon is one of the better family cars on the market, either as a hatchback or an estate. Sharing its platform and mechanical parts with the Volkswagen Golf, the Leon nudges the scales in its favour for many because not only is it cheaper to buy, but also because the exterior design is sharper and more stylish, with a sense of Iberian flair.
The Leon ST is the estate version, but it has all the style of the hatch, with sharp character lines on the bodywork. The interior is a little more conservative but, depending on the trim level you choose, there are some very useful features and technology available. The engine range also has something for everyone, offering various different balances between running costs, but our choice is the flexible 1.4 TSI (later becoming the 1.5 TSI Evo) if you want a good all-rounder. There is also a turbocharged 2.0-litre petrol engine in the Cupra variant that is tuned to around 300bhp, which is on a par with the Golf R: it's quick and huge fun.
But the 537-litre boot (which can expand to 1,470 litres by folding the seats down) is the reason for getting the ST version, rather than the hatch. It's big enough for most uses, especially if you have young children and need to carry buggies and all sorts of other related paraphernalia.
Read our expert review of the Seat Leon
Search for a Seat Leon on CarGurus
Renault Megane Sport Tourer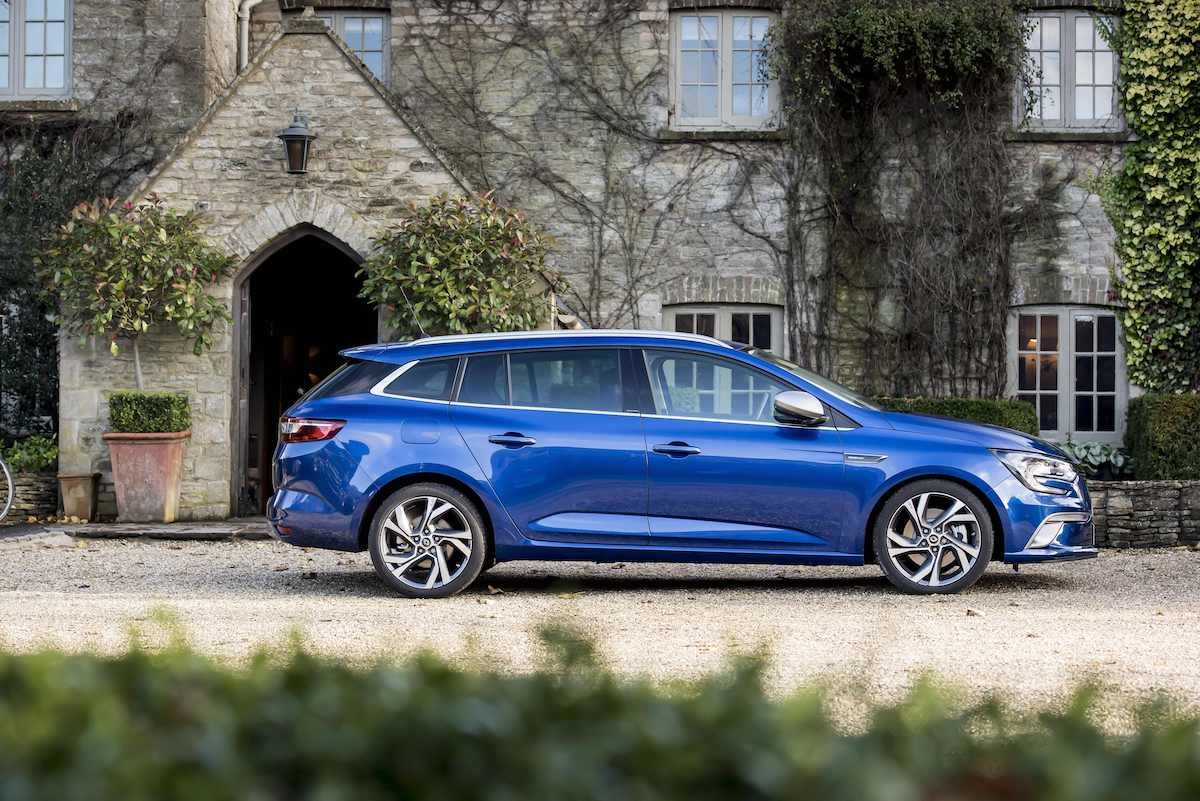 Best for: Comfort
Built between: 2018-
Price from: £10,000
There are lots of good, solid, family estate cars for buyers to consider – and we've included several in this list – so picking a few out means selecting cars that have something that helps them stand out from the crowd.
The Megane Sport Tourer, thankfully, has a few things going for it. The first is that this is a really elegant design, with unfussy, curvy styling that works well. It doesn't make a statement, exactly, but it does quietly seduce you with its presence. So far, so French.
When you get it on the road, the seduction continues, because this is an easy car to drive, and it's very comfortable. It has a supple suspension, so it soaks up the majority of bumps and scarred tarmac, keeping life relaxed and composed. It's quiet, too, with very little in the way of wind- or road noise on the motorway.
The 521-litre boot does everything that you want from an estate car boot, too, swallowing up luggage and general baggage which, along with its other qualities, makes the Megane Sport Tourer a fine all-round family estate.
Read our expert review of the Renault Megane
Search for a Renault Megane on CarGurus
Ford Focus Estate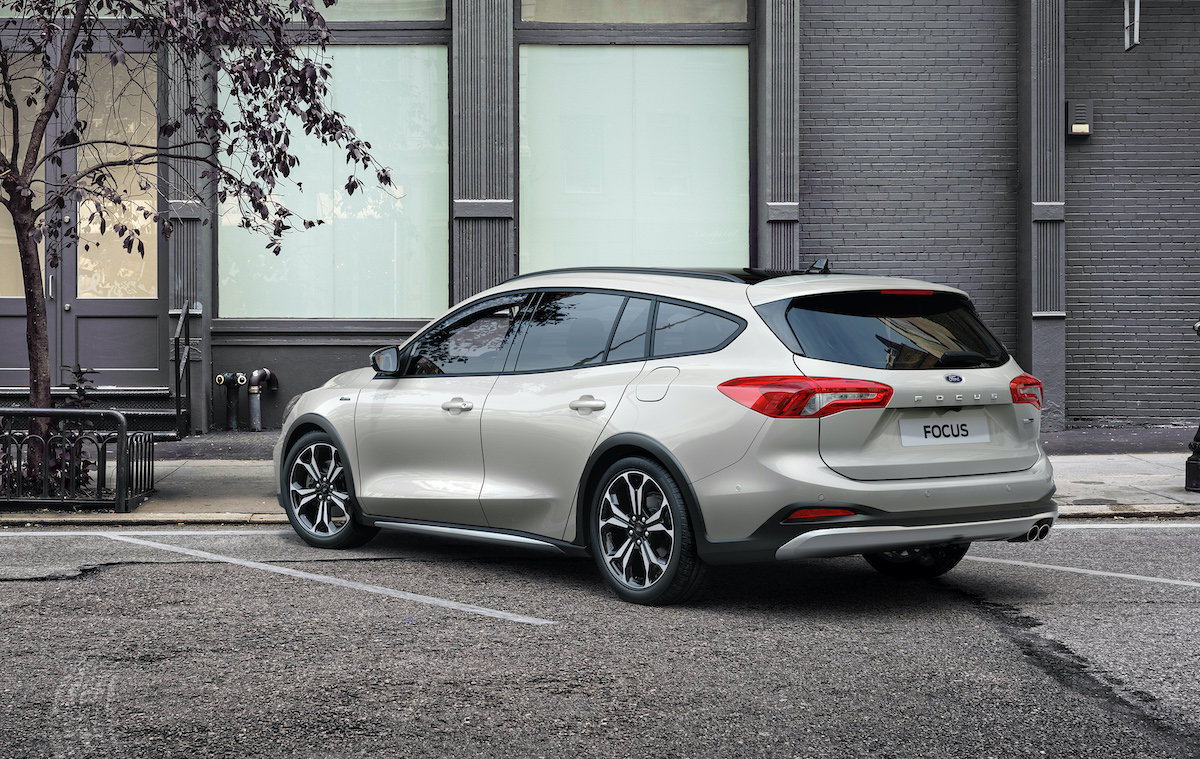 Best for: All-round abilities
Built between: 2019-
Price from: £13,000
In some ways, the Ford Focus Estate is like the Swiss Army Knife of cars, in that it can pretty much do everything well enough to make you think that if you only ever had one car, this would be it.
For example, take the way it rides and handles on the road. Mainstream cars – especially ones as popular with buyers as the Focus – are just not supposed to be this good to drive. They're supposed to bland and characterless: instead, the Focus makes driving genuinely enjoyable, and it's comfortable, too.
The big boot (575 litres) is equally impressive and bigger than many of its class rivals, so that also makes the Focus Estate a very practical and usable family load lugger.
The design of the exterior and interior are perhaps less of a standout feature than it is in cars such as the Leon but, on the other hand, it's a perfectly good, functional design and its conservatism will mean that it should appeal to many buyers. And if you factor in the numerous safety and technology features, plus a wide range of engine and trim choices, it's hard to argue against its all-round abilities.
Read our expert review of the Ford Focus
Search for a Ford Focus on CarGurus
Skoda Superb Estate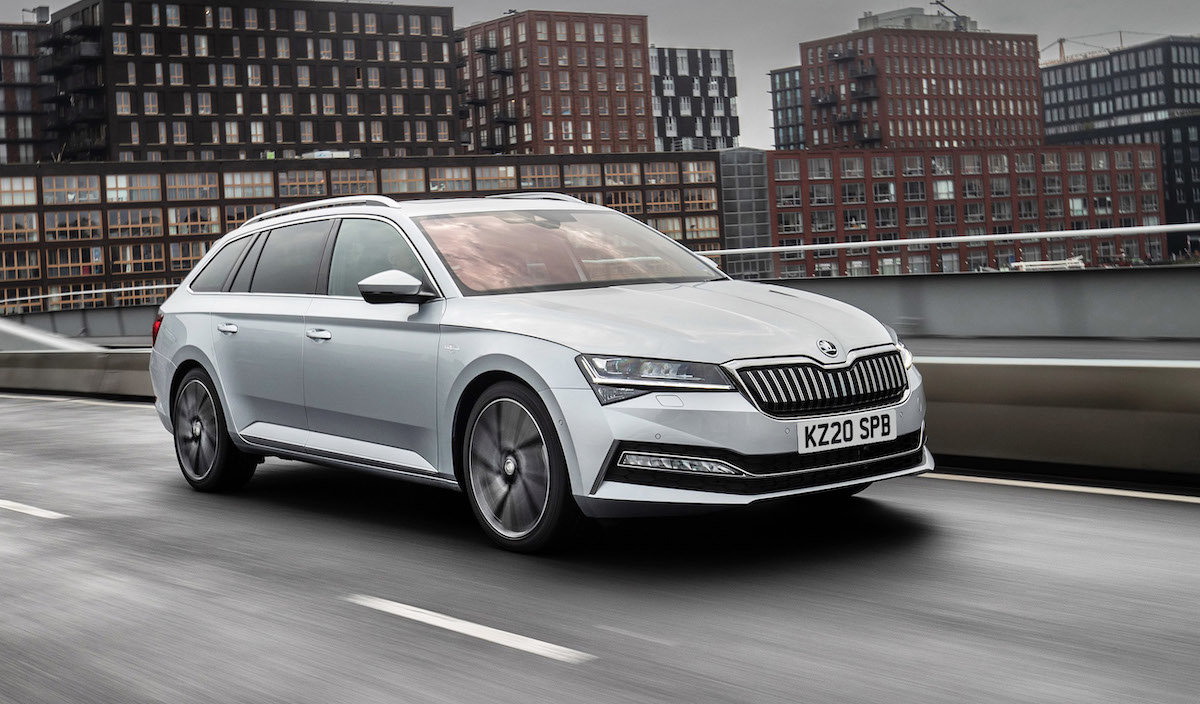 Best for: Drivers who want a little extra
Built between: 2014-
Price from: £5,000
Skoda's engineers have the uncanny knack of being able to somehow squeeze every inch of space out of their cars. Whatever the size and class of car, the Skoda model will always offer more legroom and a bigger boot than the rest.
And that's never handier than when you're buying an estate. We could have included the Fabia or Skoda Octavia Estate in this list, but we plumped for the Superb large estate because, well, it has one of the biggest boots of any car: 660 litres are available when all the seats are in place, which is enough for quite a few cases or cabin bags, while the 1,950-litre load area when the rear seats are folded down is only bettered by a Black Hole.
There are plenty of solid diesel engines in the range, as well as petrol units and, from 2020, a plug-in hybrid called the iV with impressive fuel economy. Buyers can also choose a car with a four-wheel-drive system, while the various trim levels all have well-equipped standard specifications.
Read our expert review of the Skoda Superb
Search for a Skoda Superb on CarGurus
Volvo V60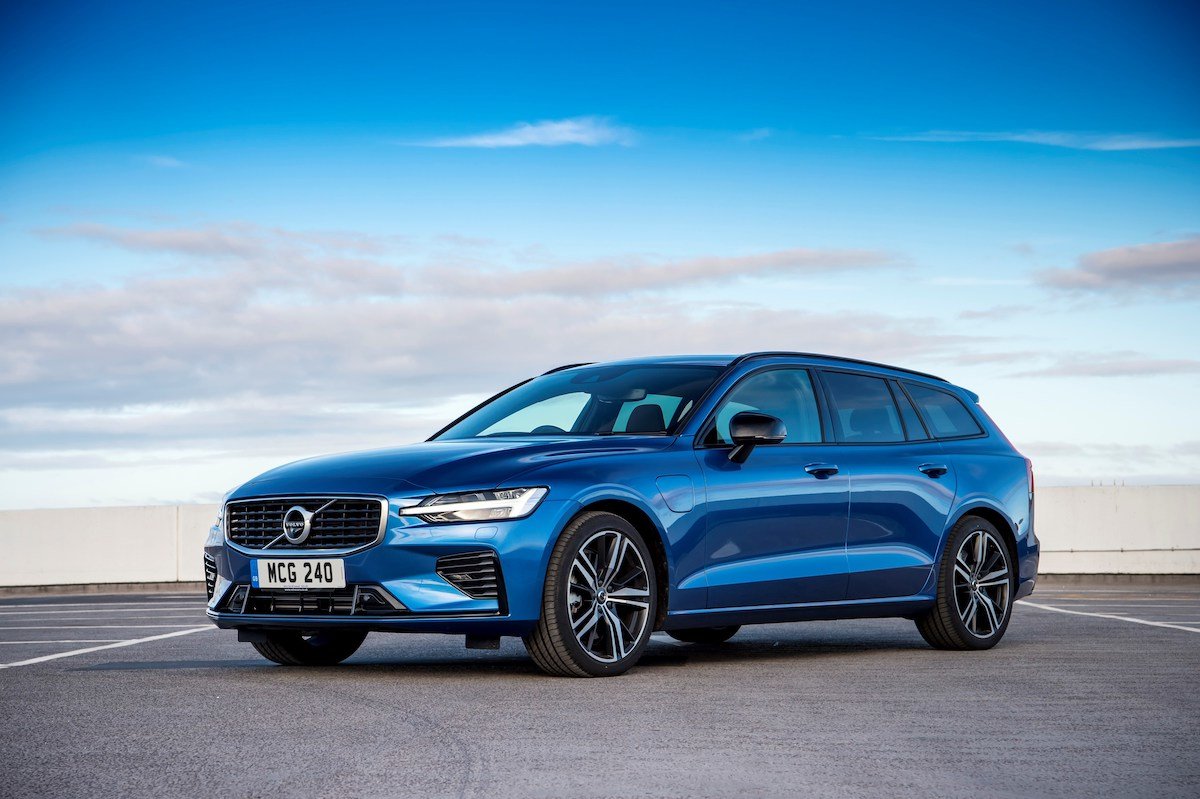 Best for: Safety
Built between: 2018-
Price from: £12,000
For those of us of a certain age, the name Volvo almost inevitably conjures up mental images of big, boxy estate cars, the ones that the Swedish brand built in the '80s and '90s. But things have changed and the company has now embraced a slightly different design philosophy, so now its cars, since the launch of the XC90 in 2015, all have a minimalist, Scandi design, which looks great on the V60 estate. The same goes for the interior, which is beautifully appointed and has some of the most comfortable seats you'll find in any car. The 529-litre boot is also pretty sizeable, so not only will you have a cool-looking container, but it's also practical and usable.
Plus, of course, there's the sense of safety that the V60 will afford you. Volvo has been an innovator in this area for decades, so it should come as no surprise that the V60 has a five-star Euro NCAP rating, thanks to some cutting-edge crash avoidance technology.
Read our expert review of the Volvo V60
Search for a Volvo V60 on CarGurus
BMW 5 Series Touring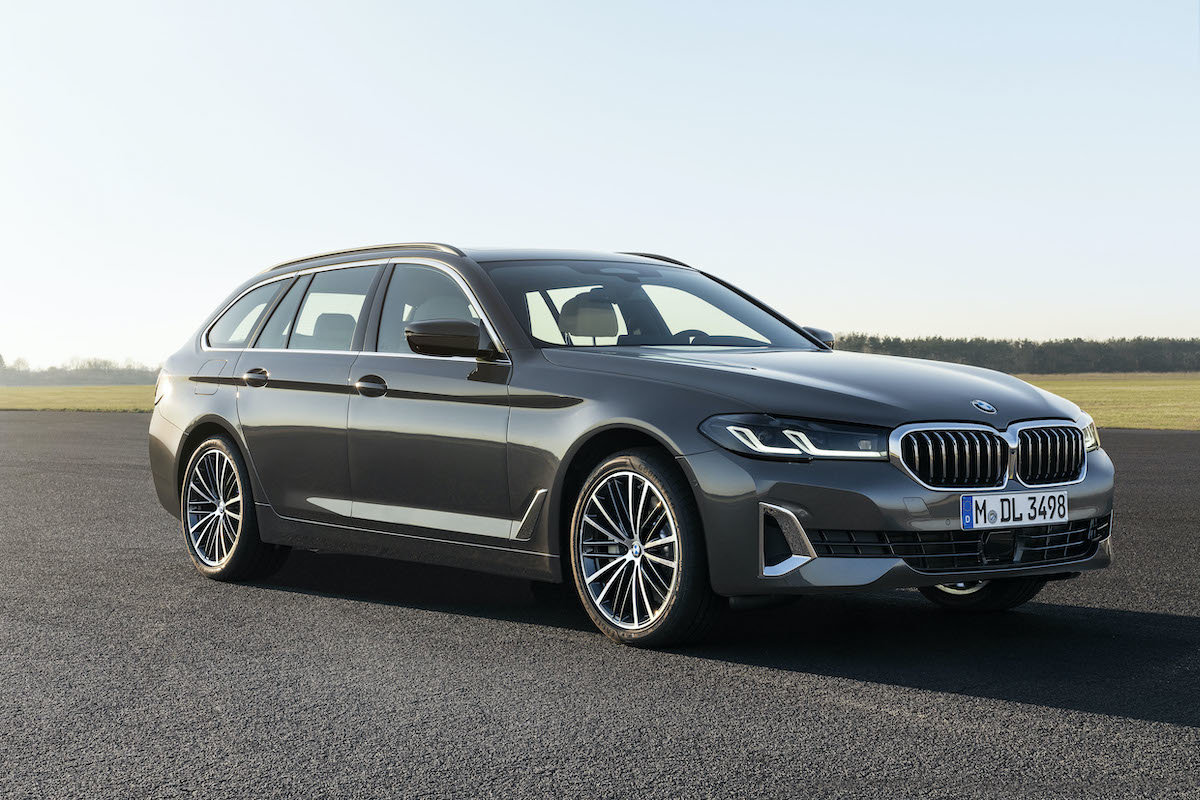 Best for: The keen driver
Built between: 2017-
Price from: £13,000
Any assessment of the 5 Series Touring is often accompanied by numerous superlatives, most of which are entirely justified, because BMW has been honing and refining the 5 Series for almost half a century. Now, buyers of the current (seventh) generation can enjoy heightened levels of sophistication, cutting-edge technology and a very engaging and involving driving experience.
There's also a real breadth within the range. You can go for a conventional and pretty frugal 520d; choose the hybrid 530e for its environmental credentials; or push the performance boat out and pick up a 540i. Plus, depending on how and where your 5 will be driven, you can opt for either the conventional rear-wheel-drive set-up or four-wheel drive, labelled xDrive.
In terms of practicality, the 5 Series Touring has a 570-litre boot (that can expand up to 1,700 litres if you fold down the rear seats, ideal for bikes, golf clubs or whatever else you need to carry. Although once you start your journey, you might well forget that you're supposed to be carrying stuff in the boot, and just enjoy the drive.
Read our expert review of the BMW 5 Series
Search for a BMW 5 Series on CarGurus
Audi RS4 Avant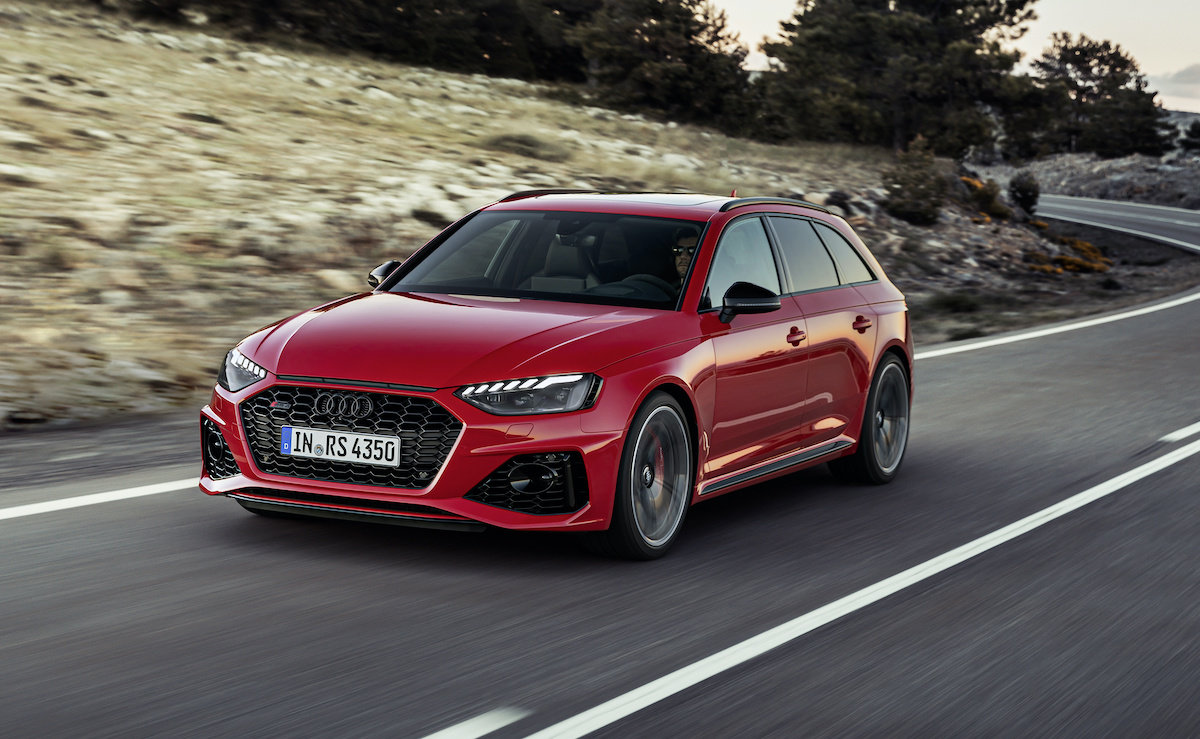 Best for: Fast Fun
Built between: 2018-
Price from: £50,000
Audi is very much an aspirational car brand at the moment, with drivers liking the design, the image and the premium nature of the marque. But Audi has some strong motorsport roots, so it has long had a sideline in sporty cars, badged RS (for RennSport, German for racing sport) that have topped the ranges of many of the models that the German company produces.
The RS4 Avant is therefore a fast version of the Audi A4 Avant (which is what the company calls its estate cars) and dates back to 2000, when the first version was built. The current generation has been on the road since 2018 and is powered by a 2.9-litre V6 engine that produces 445bhp and can complete the 0-62mph test in just 4.1 seconds. That is proper sports car pace.
But let's not forget that it is also an estate car, with a 505-litre boot (1,510 litres with the rear seats down) that will swallow up a fair few cases for a road trip. And with the speed of the RS4, that would be one heck of a road trip.
Search for an Audi RS4 Avant on CarGurus
Porsche Panamera Sport Turismo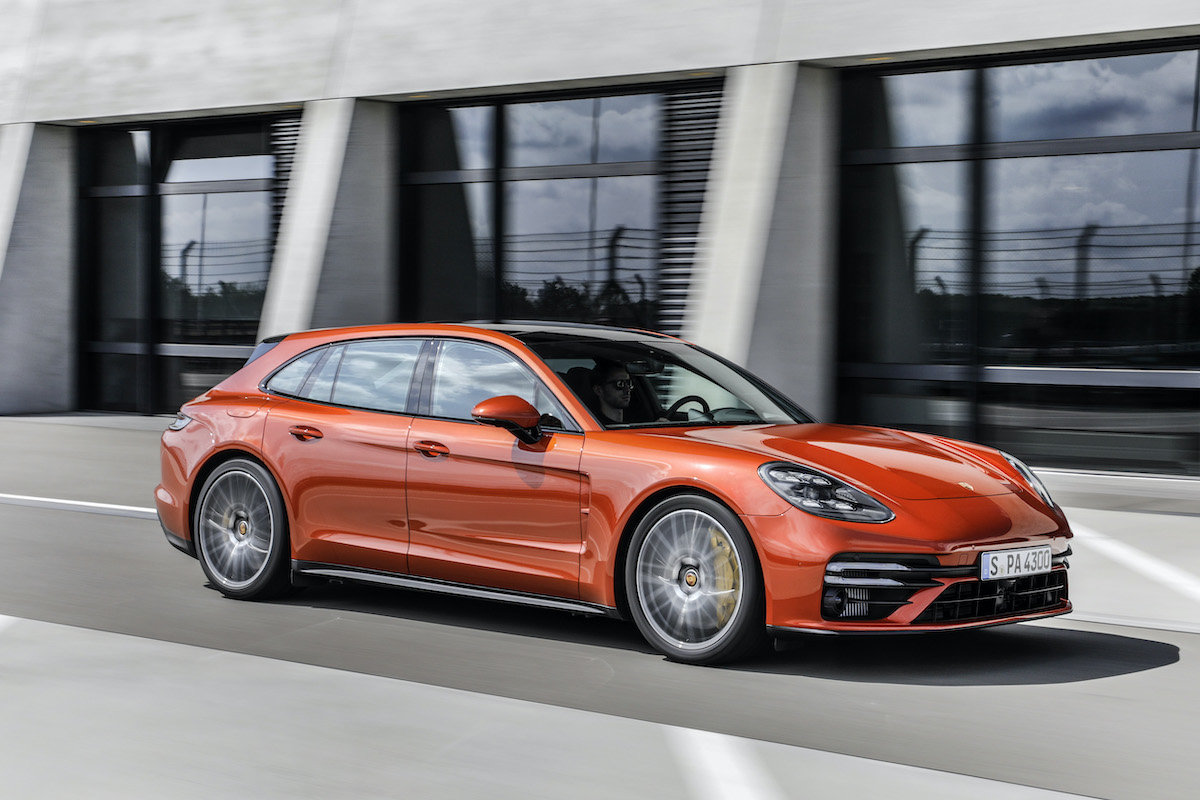 Best for: Fans of luxury performance cars
Built between: 2017-
Price from: £75,000
Whenever you hear the name Porsche associated with a car, you're pretty much guaranteed that it will be beautifully designed, brilliantly engineered and pretty much the pinnacle of car ownership.
But Porsche builds sports cars, not estates, we hear you cry. Not so, we say. Because since 2017, the German brand has produced a 'shooting brake' (an estate that is more focused on being sleek, rather than capacious) version of its Panamera executive saloon, known as the Sport Turismo. And yes, it is an estate, but it's also a sports car. In fact, the 674bhp Panamera Turbo S E-Hybrid Sport Turismo is the most powerful estate car currently in production, with a 0-62mph time of 3.4 seconds.
Not only does the Sport Turismo have speed to spare, but it has all the trappings of luxury in the high-quality cabin, offers a superb driving experience and can transport four people in comfort (well, relative comfort, depending on how the driver sets up the adaptive air suspension). Oh, and it also has a 520-litre boot, so it's practical, too.
Read our expert review of the Porsche Panamera
Search for a Porsche Panamera on CarGurus