If you look purely at sales, it might seem that MPVs (multi-purpose vehicles) and people carriers have fallen out of favour with car buyers in recent years. The popularity of SUVs has meant MPVs have often been replaced in the hearts and minds of consumers.
But while large SUVs often have seven seats, and sometimes the added ability to go off-road, MPVs tend to be more spacious, practical and flexible, and not many SUV owners ever use their cars' full range of off-roading abilities anyway. As a family vehicle, an MPV is hard to beat, so anyone looking for lots of seats and lots of space for luggage should look no further.
For £10,000, buyers should be able to find a relatively new model with relatively modern infotainment and driver assistance technology to make journeys easier and safer.
Citroen C4 Picasso/Grand C4 Picasso (2013-2018)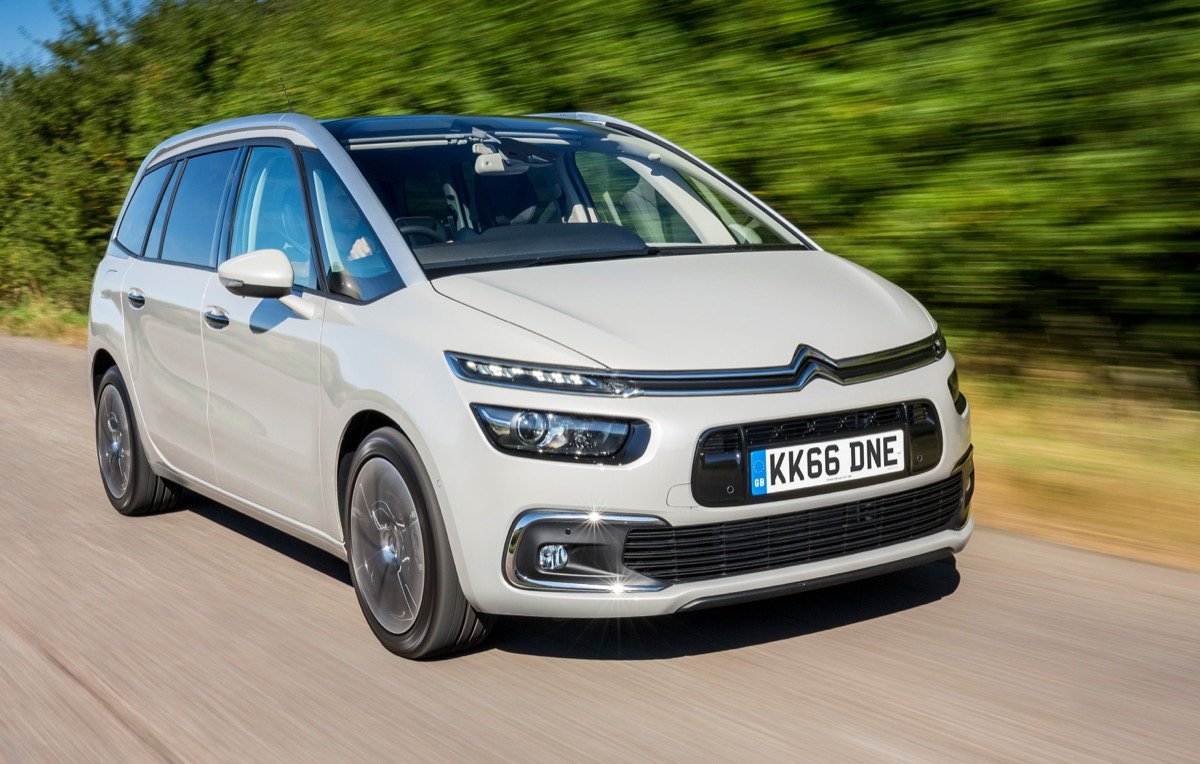 French carmakers have been fully invested in MPVs since the Renault Espace was first launched in the 1980s, and they continue to produce them for families who want a spacious car but don't want an SUV. Citroen has been one of the leaders in the MPV market in the last decade. Its five-seat C4 Picasso and seven-seat C4 Grand Picasso have proved very popular with British buyers, thanks in part to an attractive exterior design and a cabin that's equally stylish, but also practical and well equipped. The interior is also bedecked in quality materials – an important consideration for a family car – making it relaxing to spend time in. Petrol engines in either version of the car are very rare indeed, so you'll be looking at a car powered by one of the 1.6 HDi diesel units. These are available with a number of different power ratings, which have been tweaked throughout the production run. Whatever the power available, running costs with this engine should be pretty low. Incidentally, the C4 Picasso was renamed the C4 SpaceTourer/Grand SpaceTourer in 2018, so if you do find one of those for £10k or less, snap it up: it's the same car.
Read our expert review on the Citroen C4 Picasso
Read our expert review on the Citroen Grand C4 Picasso
Search for a Citroen C4 Picasso on CarGurus
Search for a Citroen Grand C4 Picasso on CarGurus
Kia Carens (2013-2017)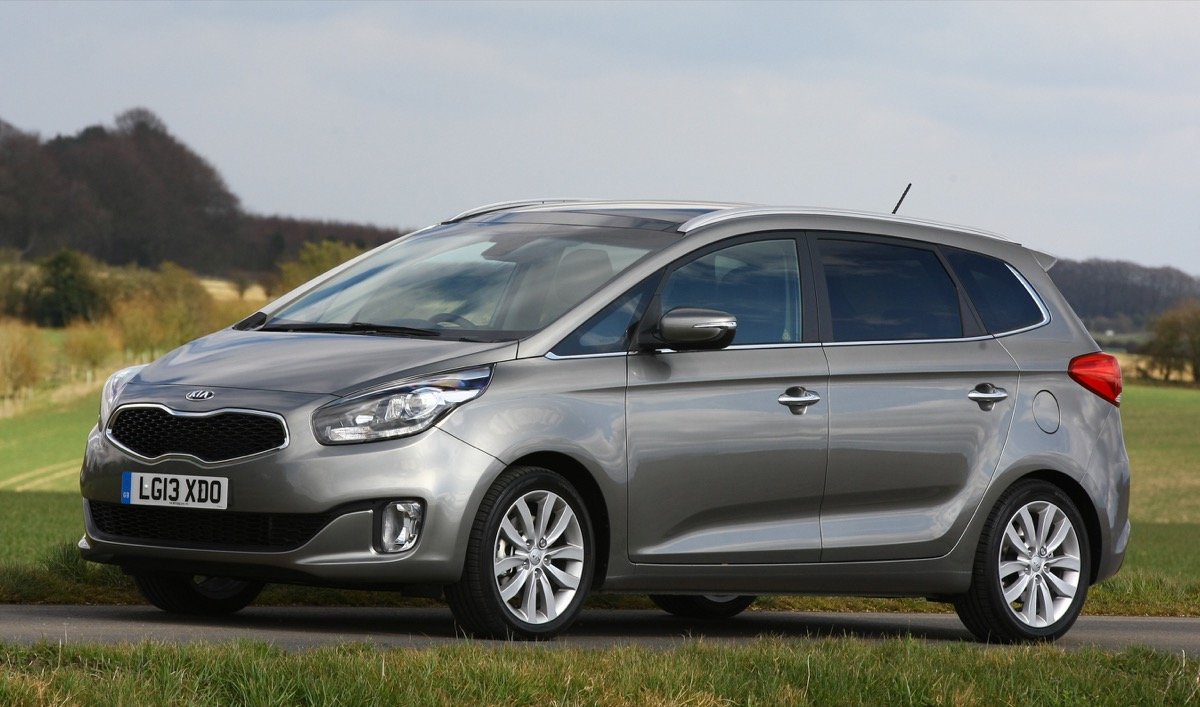 The seven-seat Carens is a great example of how Kia has devoted more attention to design and engineering over the last decade or so. Examples of the third-generation Carens, first launched in 2013, are now dipping below the £10k mark, making them a very promising proposition. Some of these have high mileages at the time of writing, but this is likely to change, as more cars filter on to the market. This generation of the Carens model is a lot more sophisticated than its predecessor, with appealing exterior design, a well-built and comfortable interior and a sense of practicality. You'll also find it covered by Kia's excellent seven-year warranty, which is transferable from owner to owner. The warranties on early cars will be running out now, but we've seen cars on sale for less than £10,000 that will still be covered, making them a good buy.
Search for a Kia Carens on CarGurus
Ford S-Max (2008-2015)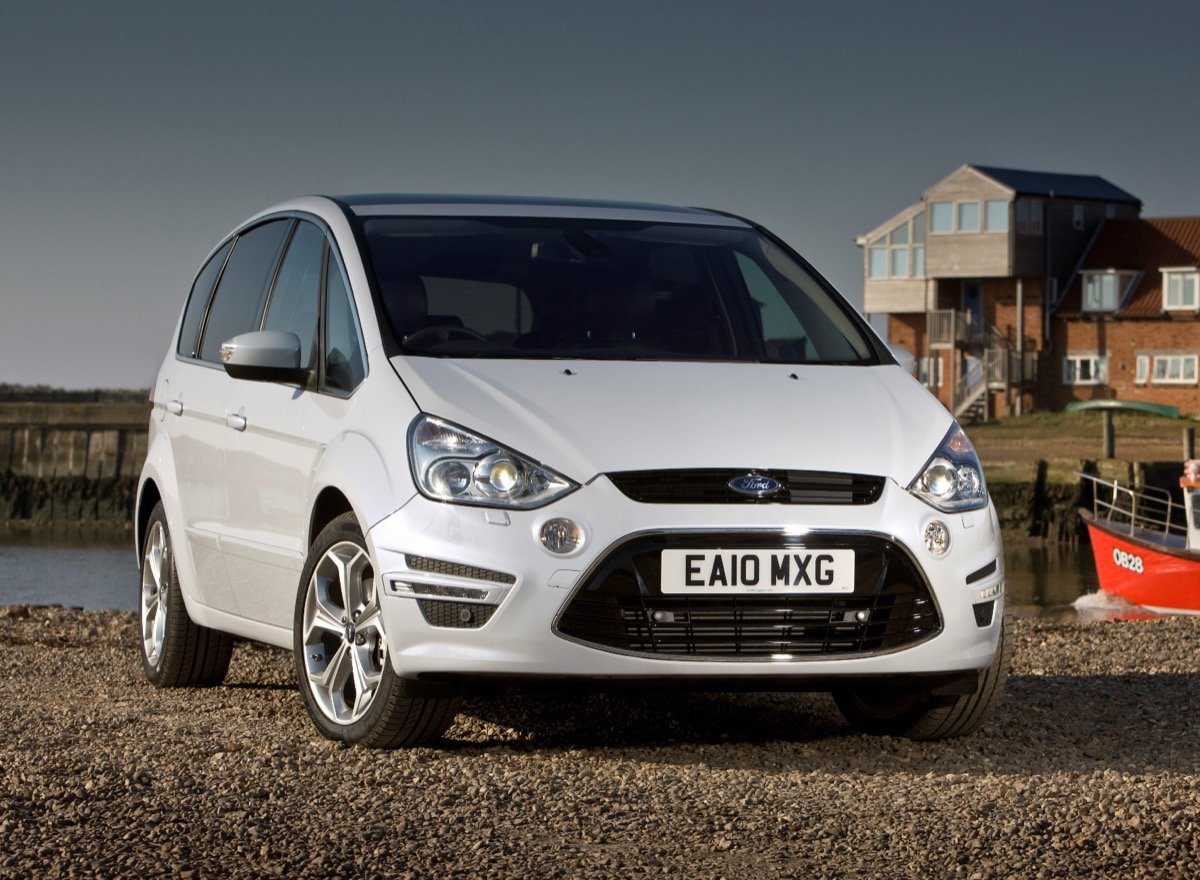 There's been a longstanding joke that buying an MPV meant an end to driving a car with any sense of enjoyment or fun. But that joke lost its punchline when the Ford S-Max was launched. It's an MPV, but it's a rather sporty one that demonstrated how Ford could make any kind of car fun to drive, whatever its size. Launched at the same time as the Galaxy in 2006, the S-Max was an MPV that perhaps wasn't as practical as its sibling – the roofline was noticeably lower, for example, meaning less headroom – but it more than made up for this in other areas. It's a really well styled car, with a solid, functional and attractive cabin, kitted out with technology that was pretty cutting edge at the time. It's also surprisingly fun to drive, managing to scale up the handling abilities that made the Fiesta and Focus leaders of their respective classes. The diesel engines provide plenty of power to keep the family moving.
Search for a Ford S-Max on CarGurus
Renault Scenic/Grand Scenic (2011-2016)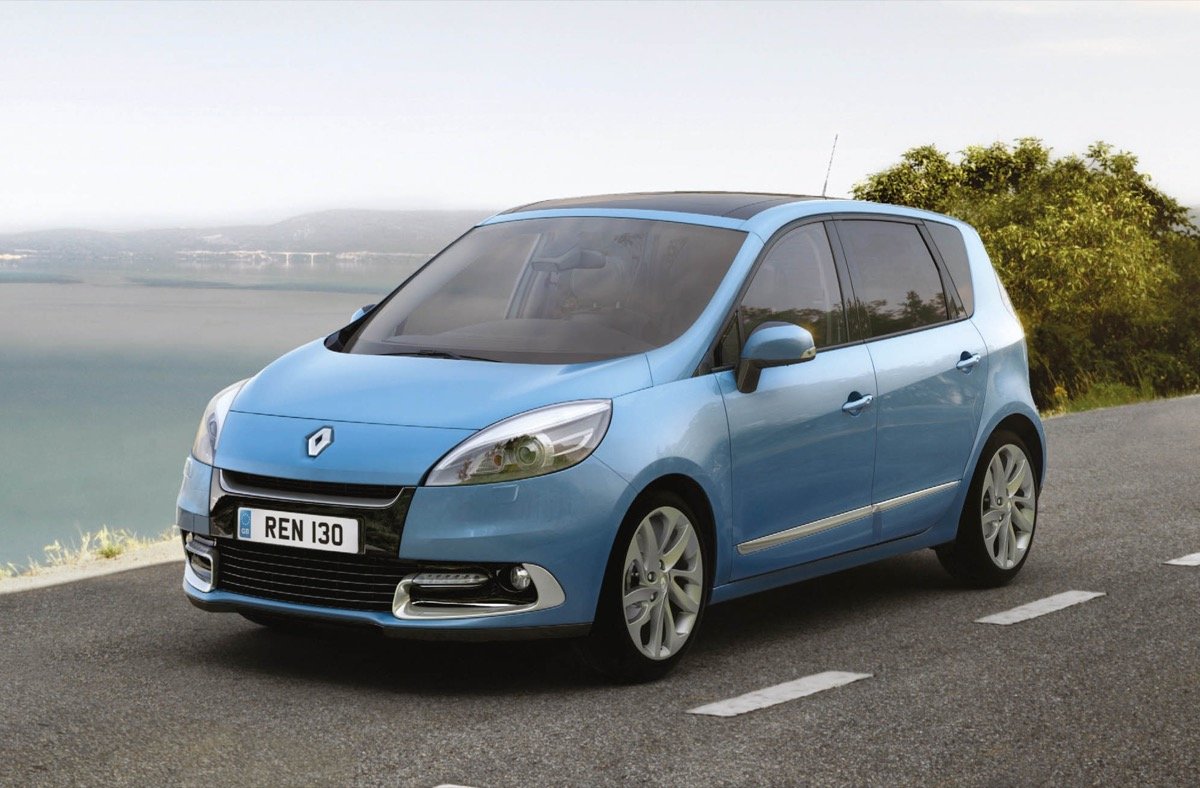 Renault is arguably the daddy of the MPV sector, so its pair of people carriers – the five-seat Scenic and seven-seat Grand Scenic – deserve consideration. Renault well understands the demands of buyers, and as a company has turned round its design in recent years, so the Scenic models are stylish as well as practical. For less than £10,000, you can find third-generation cars that are well designed, comfortable and well equipped. Standard equipment includes satnav, air-conditioning and cruise control as well as LED running lights and keyless entry, with rear-seat passengers getting fold-out tables and sun blinds for additional convenience. The spacious interior, partially created by a high roof, means that everyone has plenty of room – apart from in the third row of the Grand Scenic, which is true of pretty much all seven-seaters – while the ability to fold and slide the rear seats adds even greater flexibility. Diesel engines again constitute the vast majority of powertrains in Scenics and Grand Scenics; you can choose between 1.5-litre and 1.6-litre units that should return in excess of 50mpg in real-world driving.
Search for a Renault Scenic on CarGurus
Search for a Renault Grand Scenic on CarGurus
Seat Alhambra (2012-2016)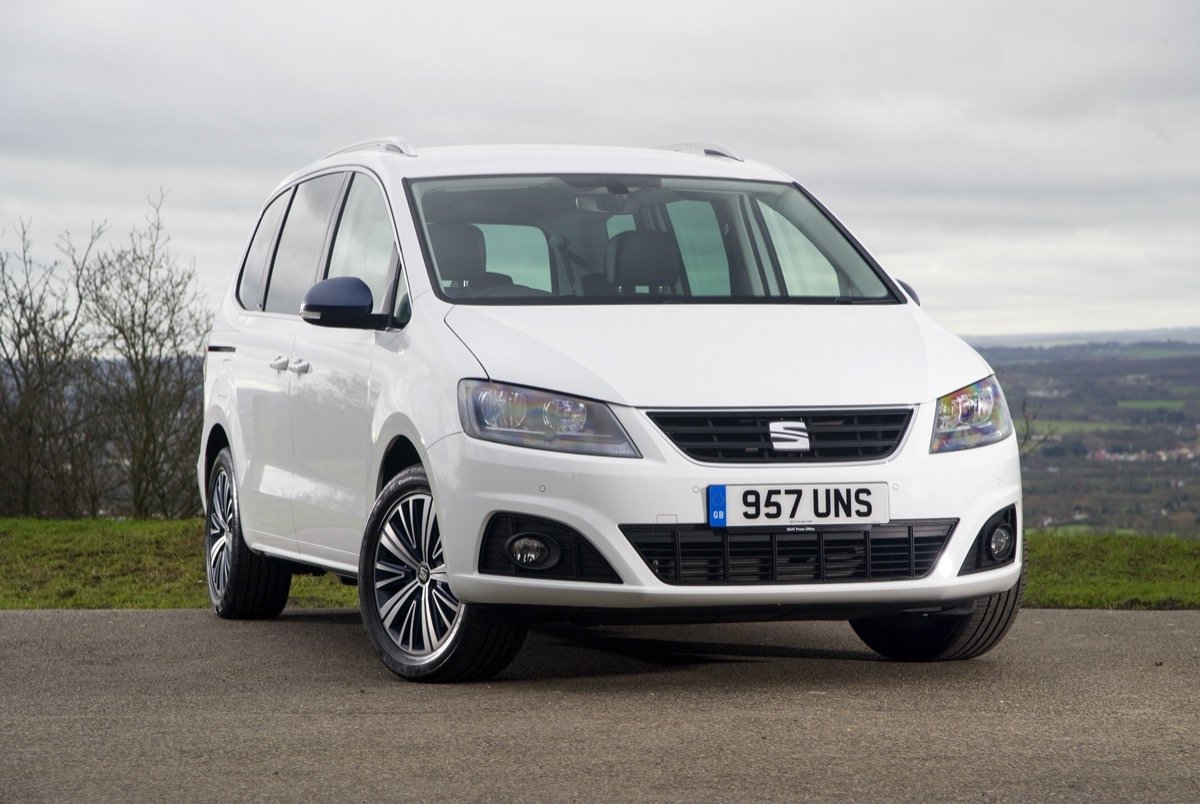 The Alhambra shares a platform with the Volkswagen Sharan, so many of the same mechanical parts are used on both vehicles, but its blend of people-carrier practicality and Spanish design flair makes it one of the best seven-seat MPVs on the market. For less than ten grand, you can pick up an Alhambra that will be four or five years old, which means your car might have a later infotainment system with better smartphone compatibility. Either way, the interior of the Alhambra is incredibly practical, with seats that slide, roll and fold, to suit the needs of the occupants. There are petrol-engined versions of the Alhambra, but you're likely to find them few and far between, as cars fitted with the 2.0 TDI diesel engine were the popular choice among original buyers. There are 138bhp and 168bhp earlier models, while post-2015 facelifted cars saw 148bhp and 181bhp versions, all of which offer muscular performance and good fuel efficiency figures. Rear sliding doors seal the practicality deal and help make the Alhambra that rarity: a truly desirable MPV.
Search for a Seat Alhambra on CarGurus
Volkswagen Caravelle (1994-2005)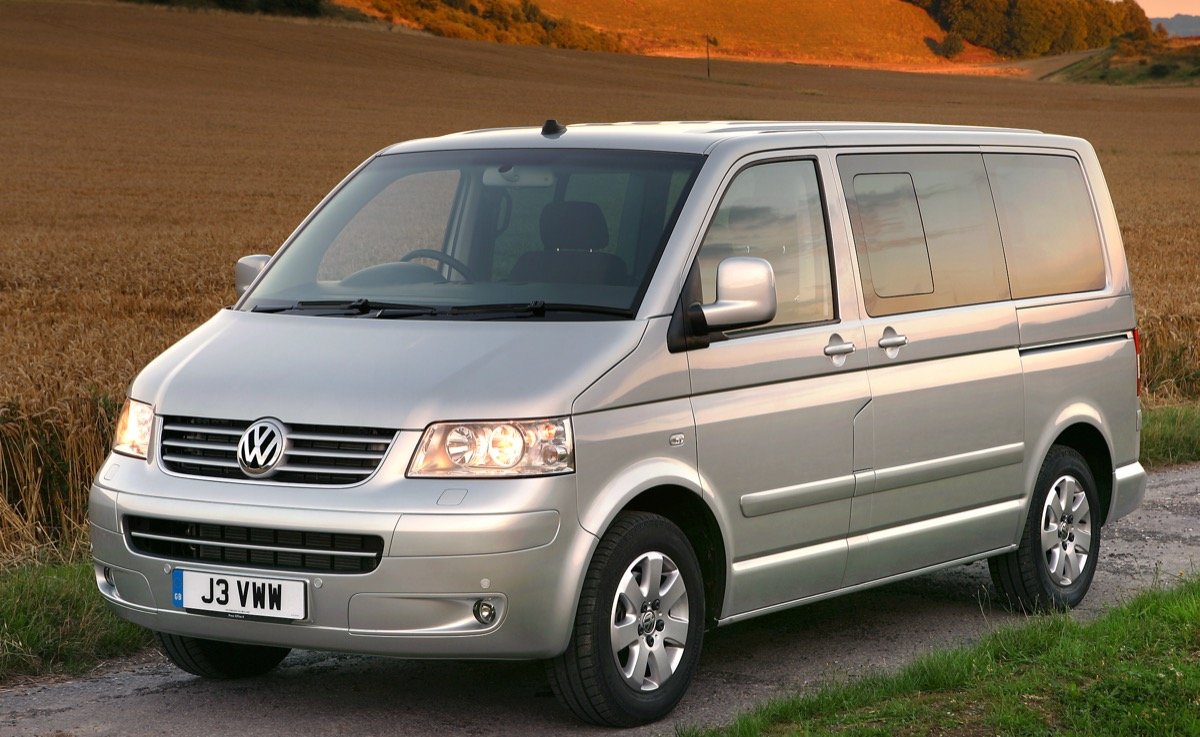 If you want a people carrier that carries people and has room for a little luggage, a good bet is the highly spacious and practical Caravelle, a passenger version of the Volkswagen Transporter van. The Caravelle can have space for up to eight people, so you get more seating bang for your buck. There are chairs and benches that can be turned around, folded and even removed completely, depending on what the vehicle is being used for. It's also comfortable and easy to drive, once you get used to its dimensions. The bad news is that Caravelles are in so much demand that, for £10,000, you're looking at a used vehicle that is at least 15 years old, so you won't have some of the mod cons you'll find in more recent cars. Mileages are likely to be in six figures, with many having racked up 200,000 miles. That said, there are many solid reasons why Caravelles are in such demand, including practicality, flexibility, build quality and equipment levels. These are the same reasons that should make ownership worthwhile.
Search for a Volkswagen Caravelle on CarGurus
Citroen Berlingo Multispace (2010-2017)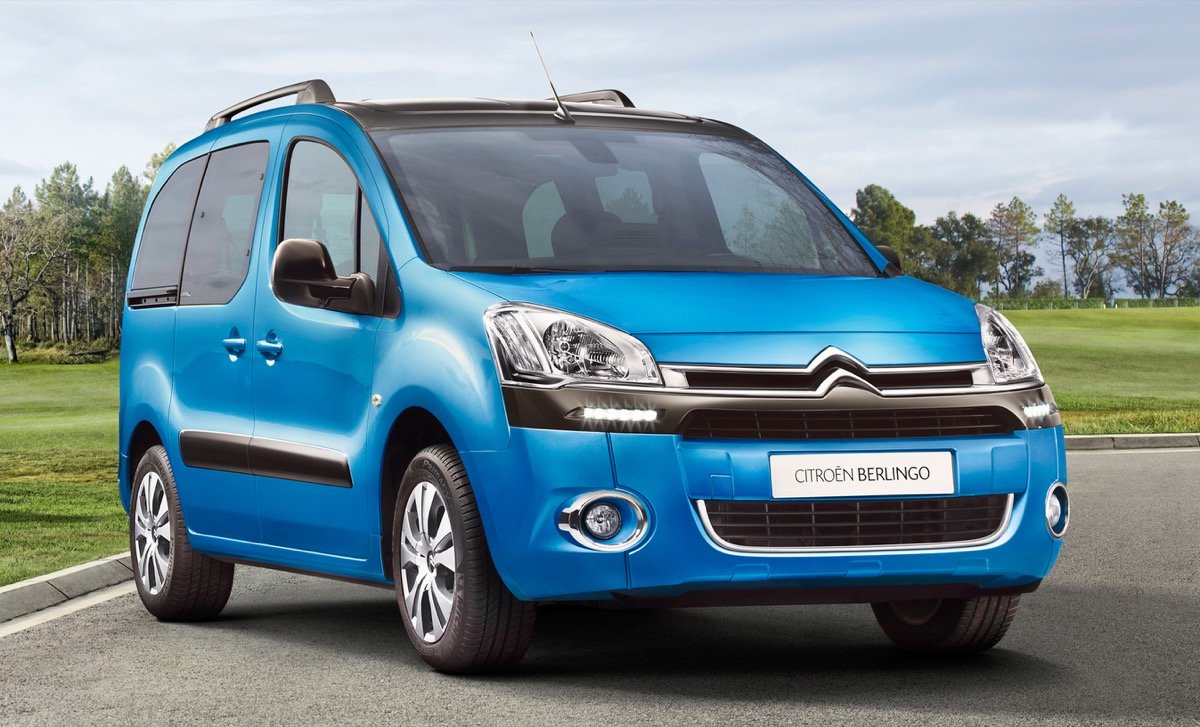 Basing an MPV on a commercial vehicle is not uncommon in the automotive industry, with the Volkswagen Caravelle and Citroen Berlingo Multispace good examples of how carmakers adapt vans to become people carriers. The Berlingo Multispace is based on a van, but also incorporates elements of Citroen and Peugeot passenger cars. The boxy shape affords the Berlingo Multispace a great deal of space and practicality. For example, the high roofline creates a number of clever storage options, such as overhead shelves and a 50-litre locker above the boot. The seats have a degree of flexibility – although not as much as some MPV rivals – and feel supportive and comfortable. But don't expect anything too plush; the materials are hard-wearing, reflecting its commercial vehicle roots, but fairly basic. A 2015 facelift updated much of the equipment, such as the infotainment system, so it's worth looking at what's fitted to the example you're thinking of buying. Unsurprisingly, most of the available used Berlingo Multispace models are powered by diesel engines, but they're also about as aerodynamic as a brick wall, which takes the edge off otherwise good fuel efficiency.
Search for a Citroen Berlingo on CarGurus
BMW 2 Series Gran Tourer (2015-present)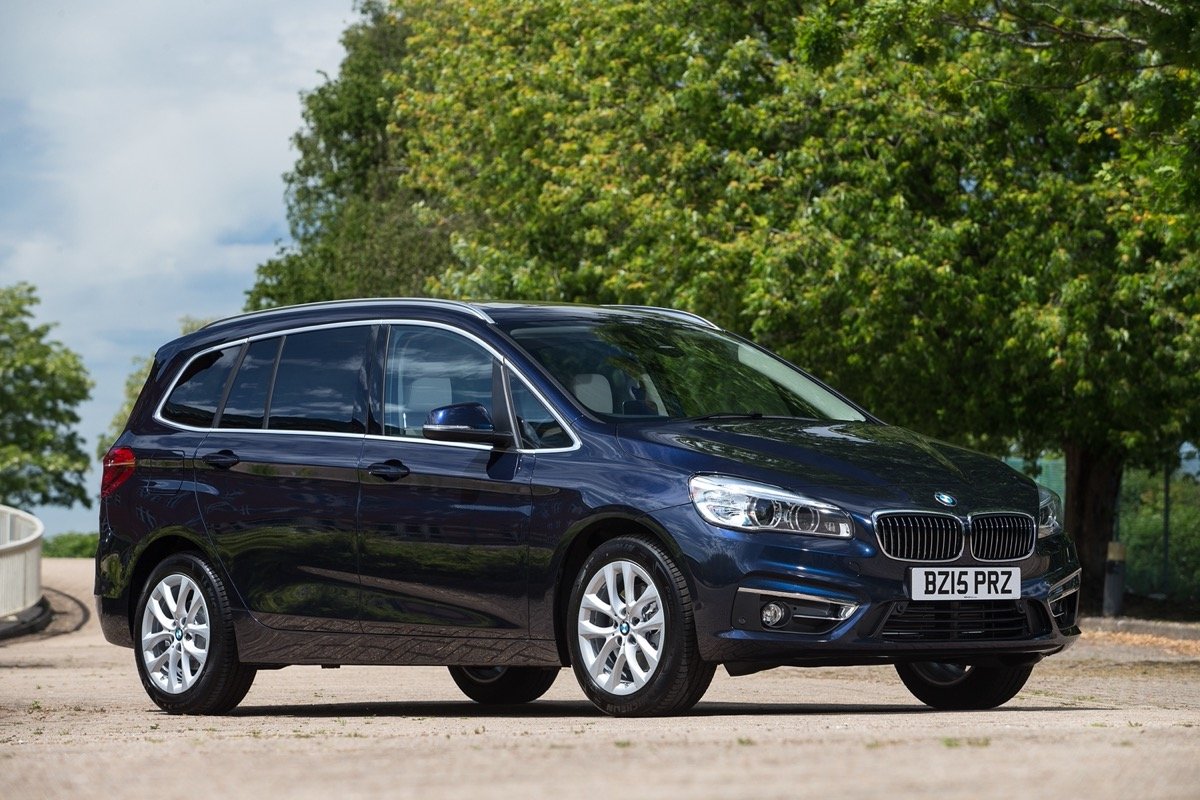 Within the 2 Series model range you'll find a high-performance muscle car in the shape of the M2, a slinky convertible, a five seat MPV and the car we've nominated here, the seven-seat 2 Series Gran Tourer. While it's true to say there are more aspirational models in BMW's line-up, don't assume that means the Gran Tourer should be overlooked. Fact is, despite being somewhat frumpy in the styling department, and despite many models being front-wheel drive rather than BMW's trademark rear-wheel-drive layout, the 2 Series Gran Tourer still has a bit of dynamic sparkle. Or, put another way, in the world of seven-seat MPVs this is one of the best options for driver enjoyment. The petrol and diesel engines are strong enough to haul the car around, even with seven-people on board, and for those who want the assurance of all-wheel drive the 2 Series is one of the few MPVs to offer it (in the form of BMW's xDrive system, which features on some models). Being a BMW you get a great infotainment system in the form of iDrive, as well as solid interior build quality and that premium badge. While there are roomier seven-seat MPVs, the Gran Tourer far from disgraces itself in this regard.
Read our expert review on the BMW 2 Series
Search for a BMW 2 Series on CarGurus
Related Topics: