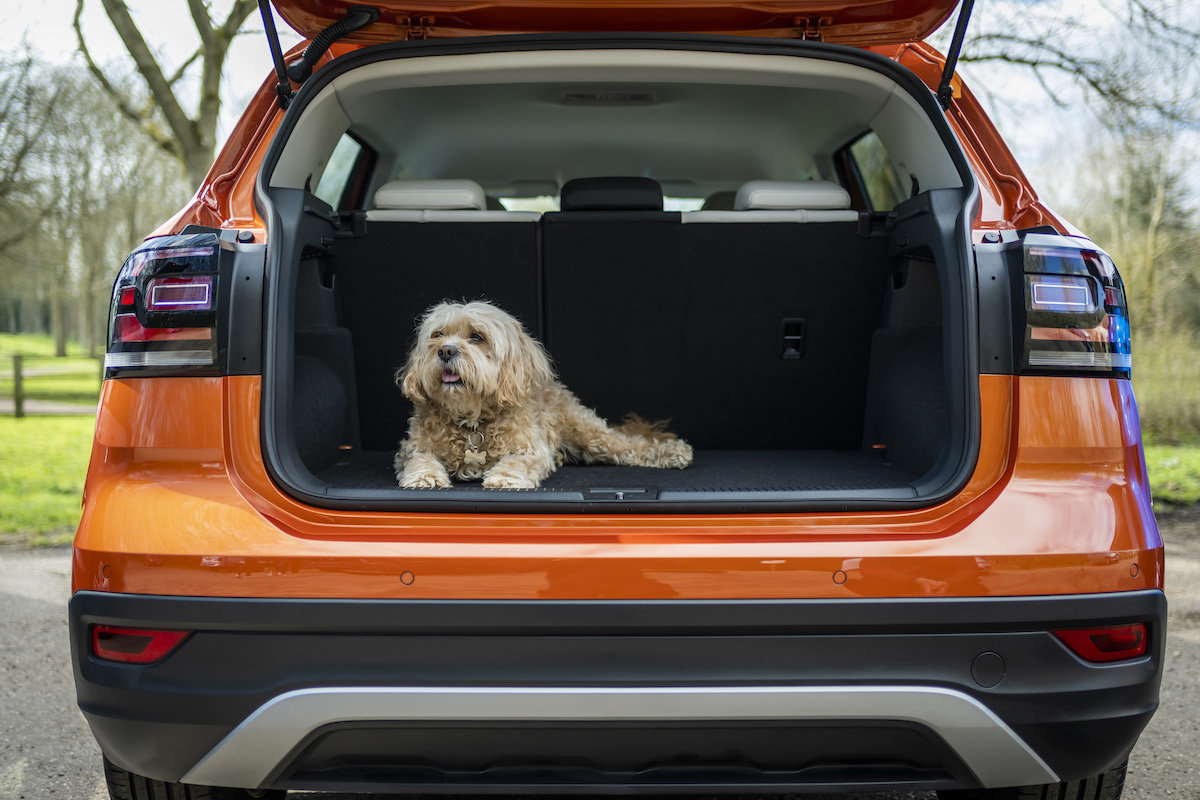 If you're going to be regularly lugging your Lurcher or transporting your Terrier, you need the right car for the job. But what makes a car a good canine conveyance, and what are the best models out there?

Here, we identify exactly what characteristics your new car needs when chauffeuring your Shih Tzu, and we've come up with a range of models of various types that fit the bill for various sizes of dog, according to size classifications suggested by the National Animal Welfare Trust (NAWT).

So, what makes a good car for your canine companion? According to the NAWT, if you're going to carry your dog in the boot rather than on the back seat – which many people do - one of the key factors isn't necessarily the outright size of your boot, but the height of it. Your pooch should be able to sit naturally and comfortably in the loadbay without having to crouch or stoop. Boot volume, length and width are still factors, though, and there needs to be enough of all three to fit your dog in, along with all the dog guards, restraints and doggy seatbelts necessary to keep them safe.

The next thing to consider is the car's boot lip. You want it to be as low to the ground as possible, so your small dog – or an elderly larger one – can climb in unassisted. It's also handy if there's a minimal drop from the lip to the floor of the boot, so that there's less of an obstacle to catch weary paws on. You'll also want your cargo bay to be durable enough to withstand - or at least put up a struggle against - the attentions of scratchy paws and gnashy teeth. If there are any other handy touches provided that might make dog carrying easier – like sliding seats or wipe-clean floors – then so much the better.

The Best Cars for Dog Owners 2023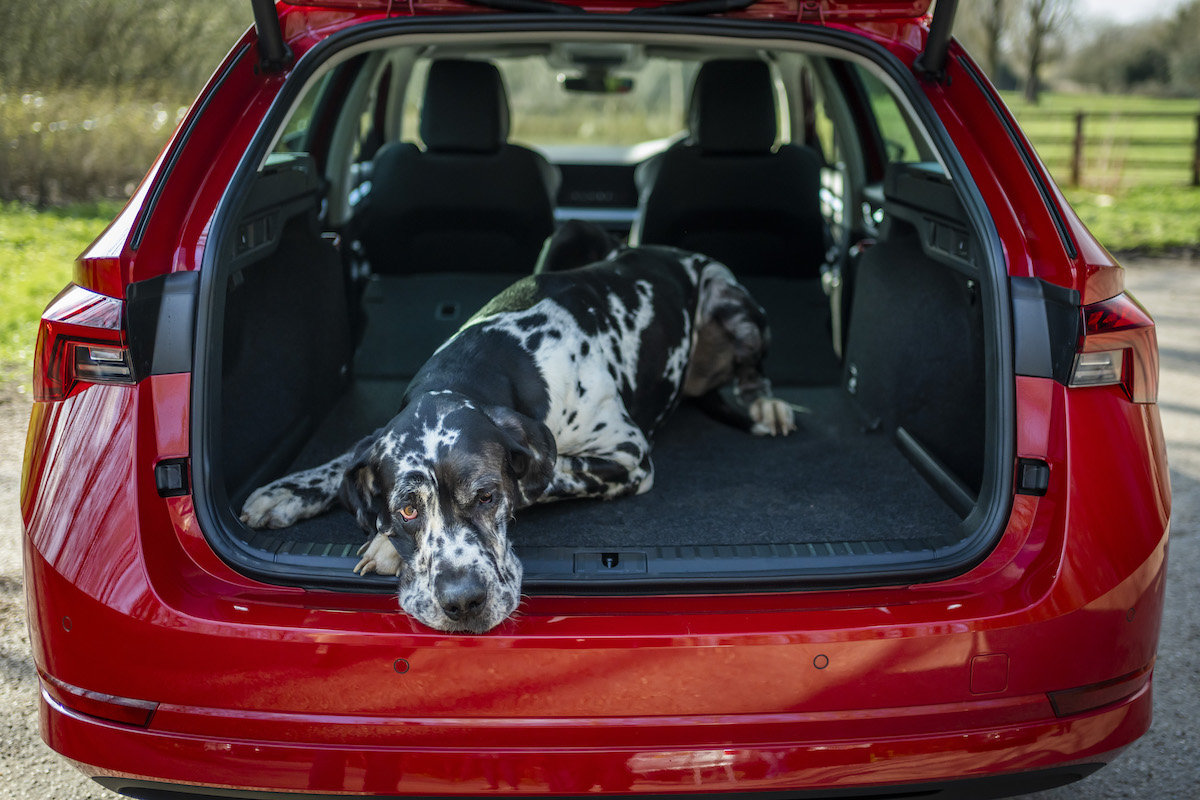 Don't Forget the Basics
Once that's all dealt with, you need to consider a car's more general abilities. Obviously, you'll want a car than prioritises comfort and refinement over handling and speed, and all the usual virtues of quality, reliability, affordability and safety are nice-to-haves as well. It's also worth looking out for any dog-friendly items of equipment: for instance, is there climate control to keep your four-legged friend cool?

Now, we appreciate that however much you love your dog, it's needs are just one factor of many that you have to weigh up when choosing a car. You need to consider the needs of your family, too, if you have one. After all, if you regularly travel with both your four-legged friend and your family, your boot will need to be big enough for both your dog and your luggage, provided that a suitable cage/divider is fitted.

And, with the ideal requirements for a dog-friendly car being what they are, it follows that hatchbacks, estate cars and MPVs pretty much always suit best due to the inherent way they're designed. However, we appreciate that not everyone wants such a car. So, for each size category of dog, we've come up with one prime pick for dog-owners without a family, one for dog-owners with a family, an SUV choice (as everyone seems to want an SUV these days), and for those looking to go green, an electric car choice. After all, our research, conducted in partnership with Lincoln University, suggests that dogs are happier travelling in electric cars that in combustion-engined ones.

We hope it helps.

Best Cars for Small Dogs – sitting height of less than 16 inches (Chihuahua, Dachshund, Pomeranian)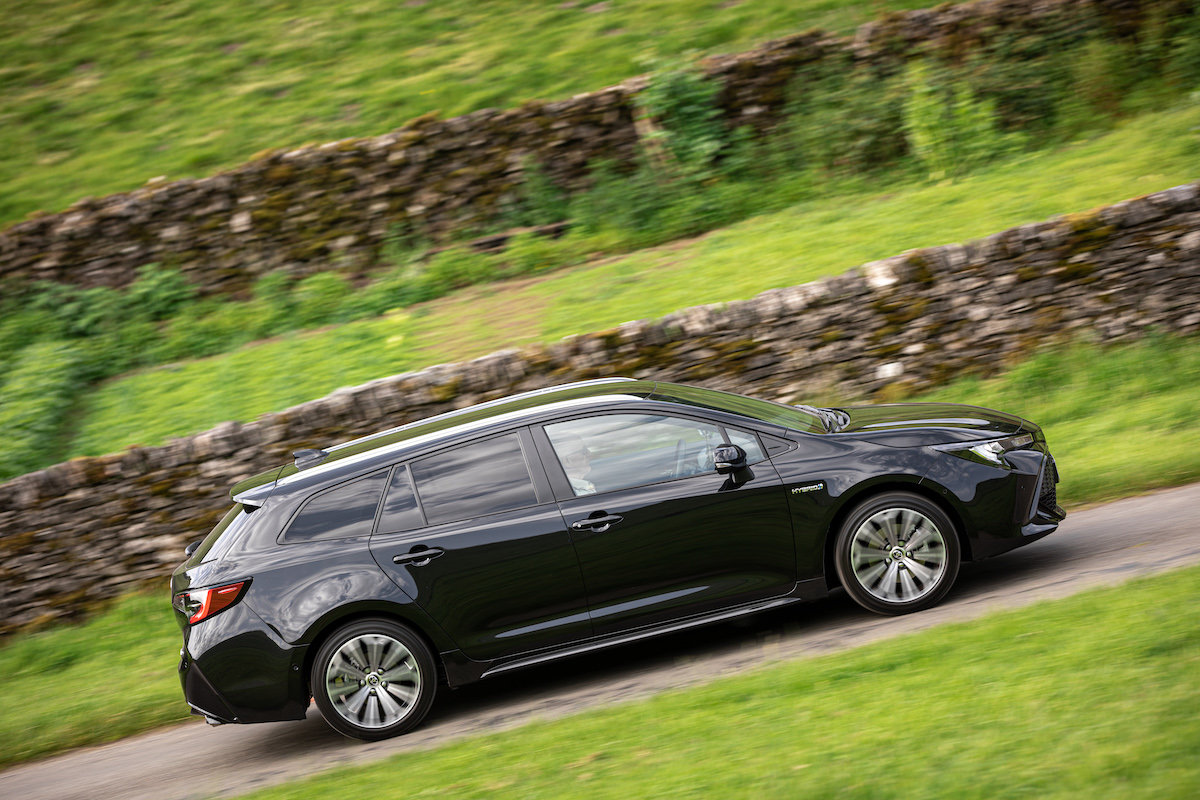 With family: Toyota Corolla Touring Sports
You don't need a massively big boot to carry a small dog, but you do need a bit of space to carry a small dog along with your family's luggage. Of the small estate cars currently on the market, the Corolla offers an impressive combination of tall loadspace and low loading lip, earning it the plaudits here. It also looks very sharp, drives nicely, should be faultlessly reliable and, being a hybrid, is reasonably kind on the environment as well.
Toyota Corolla review
Search for a Toyota Corolla on CarGurus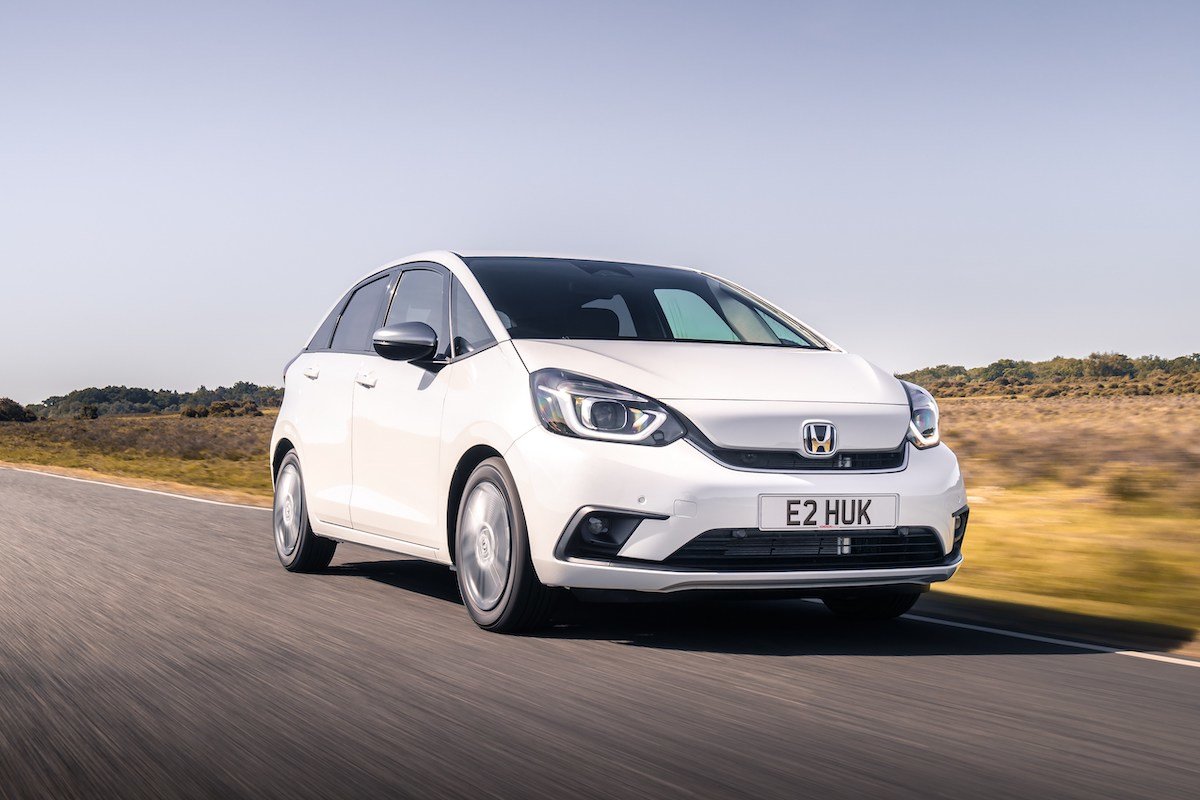 Without family: Honda Jazz
The boot of the Jazz isn't exactly game-changing in terms of the amount of litres of boot space it provides, but it is plenty big enough for a small dog and sill height is impressively low, meaning easier access for small dogs hopping over the rear bumper. The Jazz also gives you versatility in how you carry your dog with no family on board, because the 'Magic Seats' in the rear can open up an impressive amount of space in rear footwell for your pooch to stretch out. You simply flip up the rear seat base against the backrest and lock it in place. Clever stuff.
Honda Jazz review
Search for a Honda Jazz on CarGurus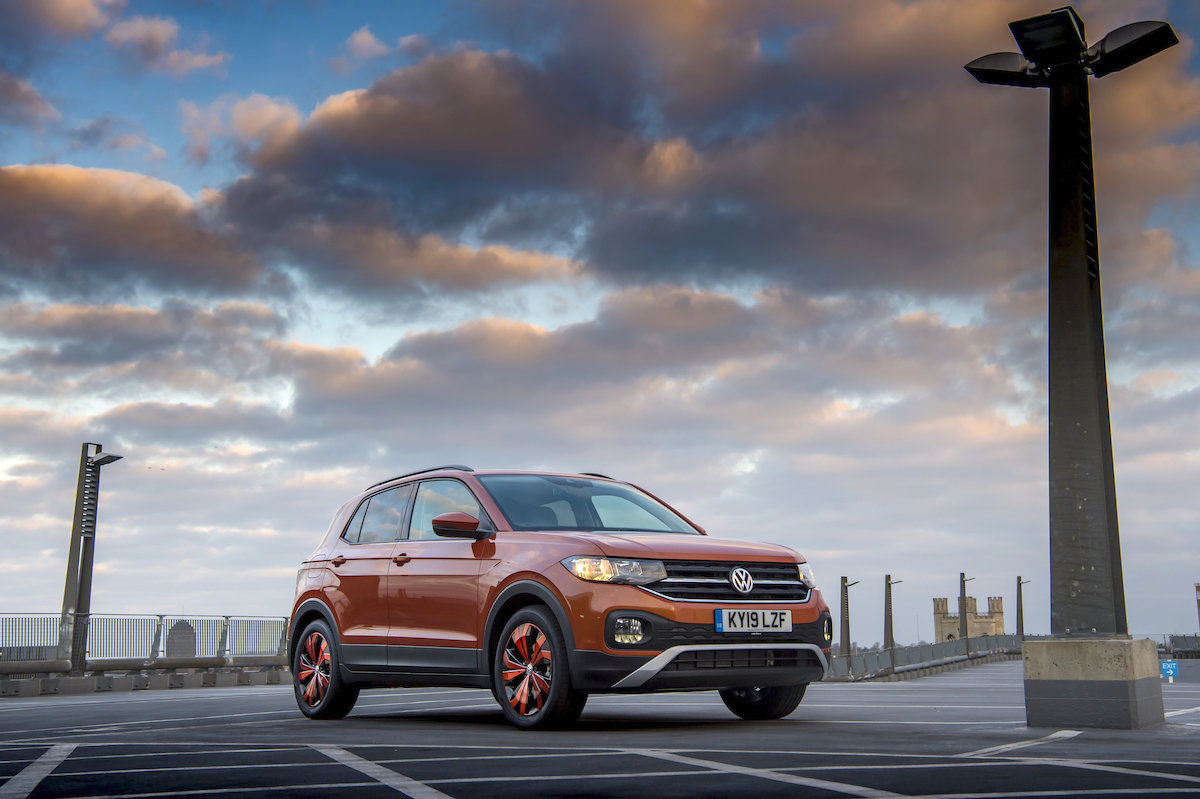 SUV: Volkswagen T-Cross
There were lots of small SUVs in the running for this – it seems like a new one gets released every five minutes right now – but the T-Cross edges them all out. It's among the class leaders in all the important measurements, but the factors that swung it were its sliding rear seats that allow you to free up a smidge more boot space if your pooch needs it, and the fact that the teeny Volkswagen is one of the smoothest-riding cars in its class, especially on the motorway.
Volkswagen T-Cross review
Search for a Volkswagen T-Cross on CarGurus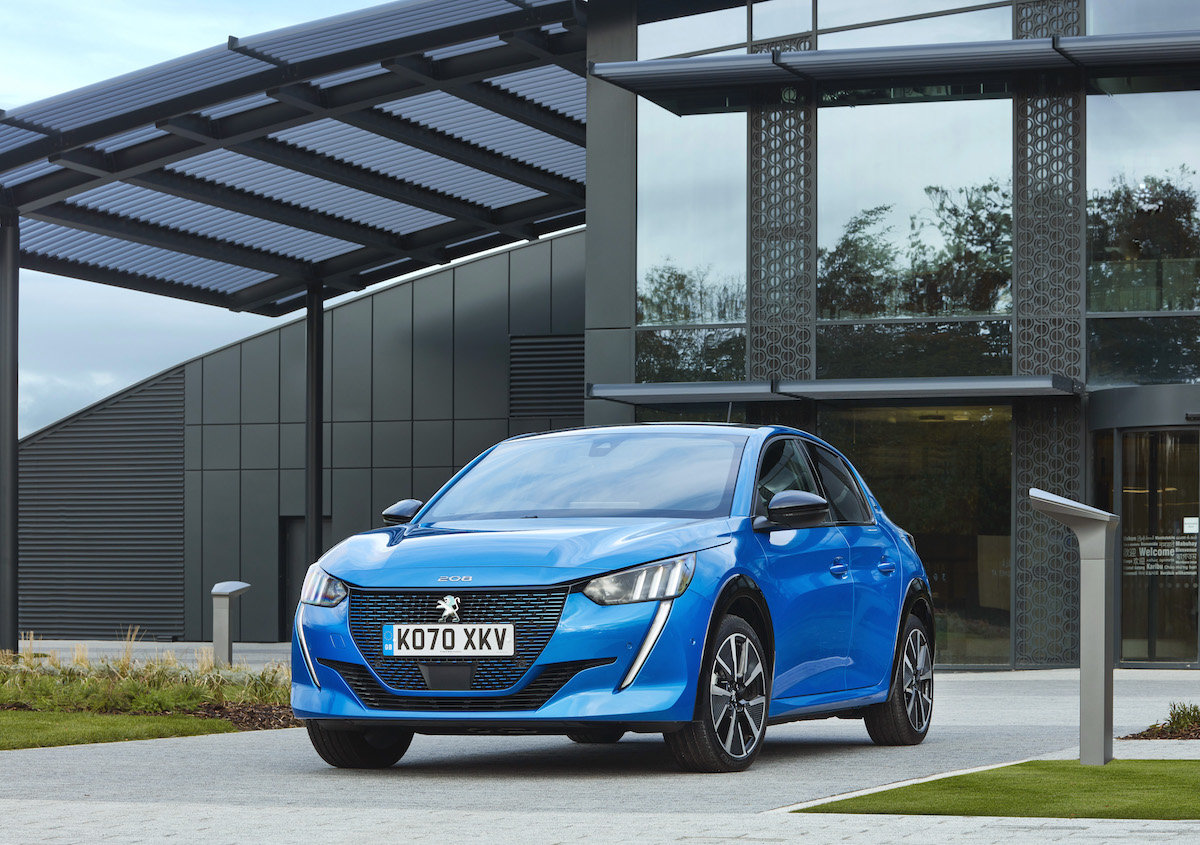 Electric: Peugeot e-208
With a lot of the smaller EVs on the market, you often find that they have tiny boots: are you listening Honda e and Mini Electric? However, the Peugeot e-208 isn't one of those, and it's loadspace is more than capable of coping with a miniature mutt. Not only does it have the edge for capacity over most of its small EV rivals, it also has a taller loadspace, a lower sill and a bigger boot opening.
Peugeot 208 review
Search for a Peugeot 208 on CarGurus
Best Cars for Medium Dogs – sitting height of 17-24 inches (Beagle, Poodle, Springer Spaniel)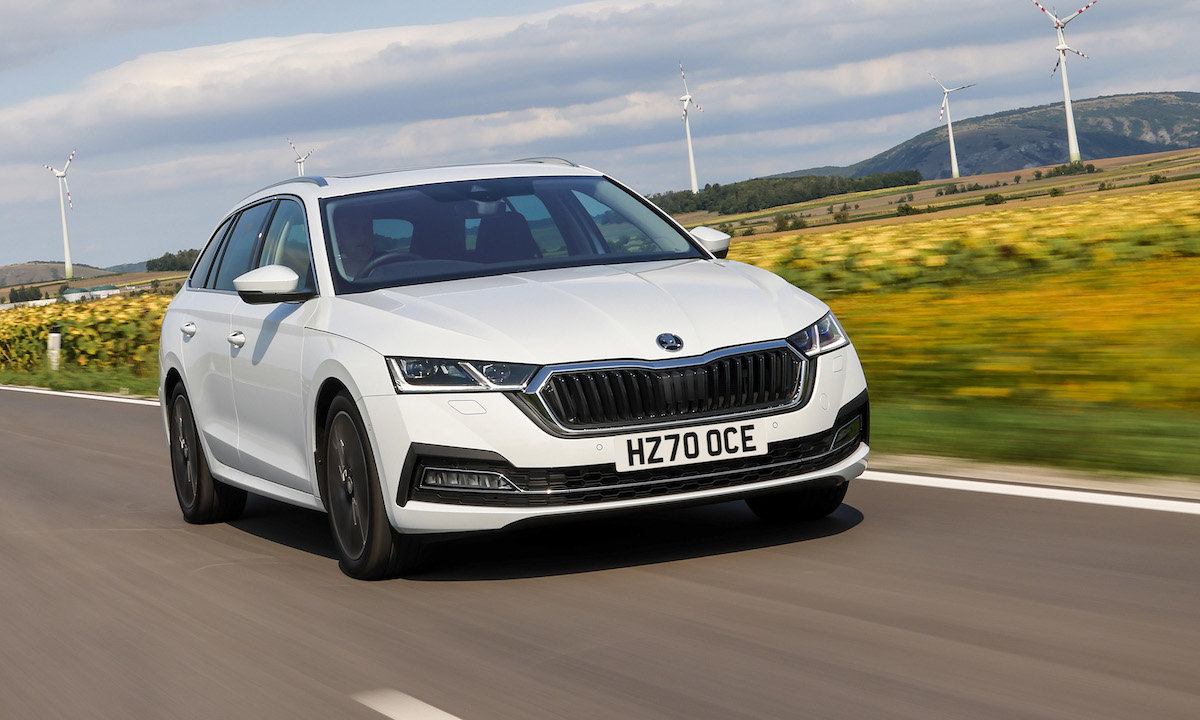 With family: Skoda Octavia Estate
You know how we said that it's not all about a large boot? Well, with the Octavia Estate, it is. It's simply vast, and in every direction. The Octavia has the advantage over pretty much every rival on pretty much every relevant metric (capacity, loadbay height, sill height, loadbay length and loadbay width), so you should never struggle to find plenty of space for both Fido and cargo. Of course, you also get all the Octavia's usual strengths as well, those including comfort, quality, sophistication and value.
Skoda Octavia review
Search for a Skoda Octavia on CarGurus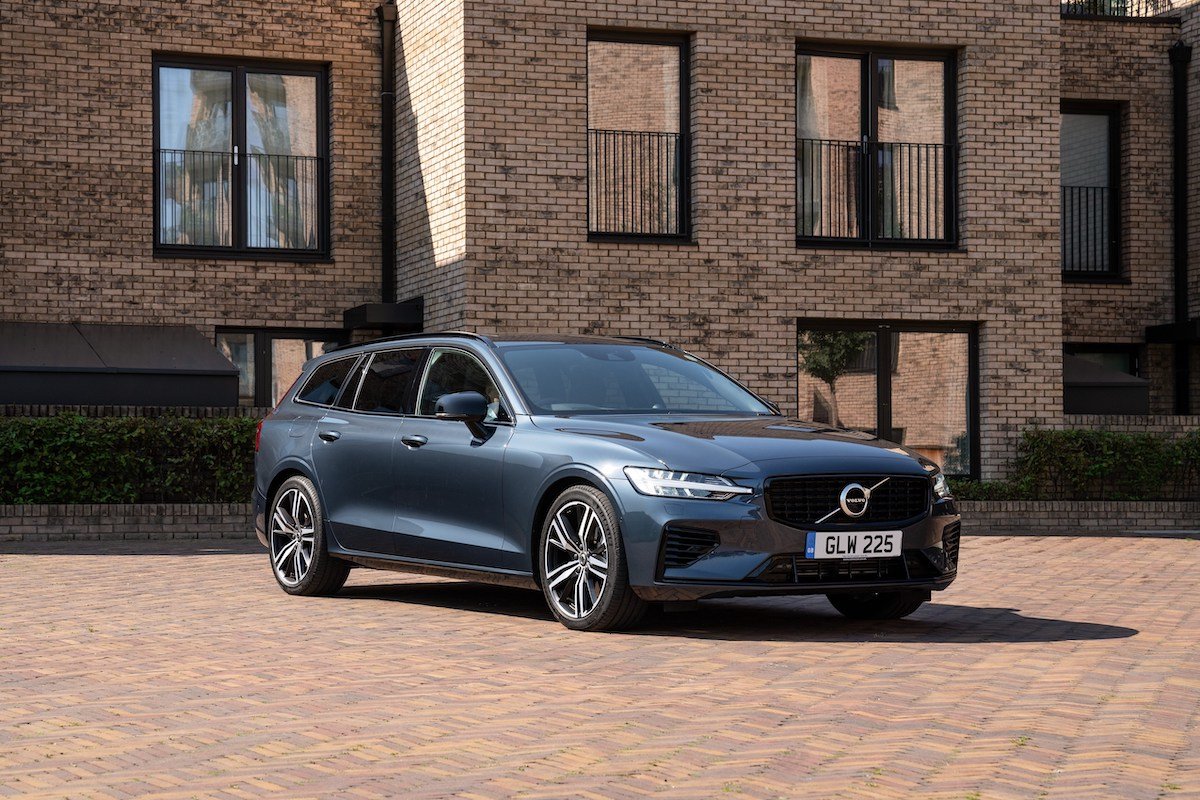 Without family: Volvo V60
Granted, the V60 estate isn't quite as practical as Octavia, but then again, it doesn't need to be without the family on board. Plus, with the Volvo, you're sacrificing a little practicality for a bit more style, quality and prestige than the Octavia can deliver. Importantly, the V60 also has the advantage over all other key rivals in most of our given practicality metrics.
Volvo V60 review
Search for a Volvo V60 on CarGurus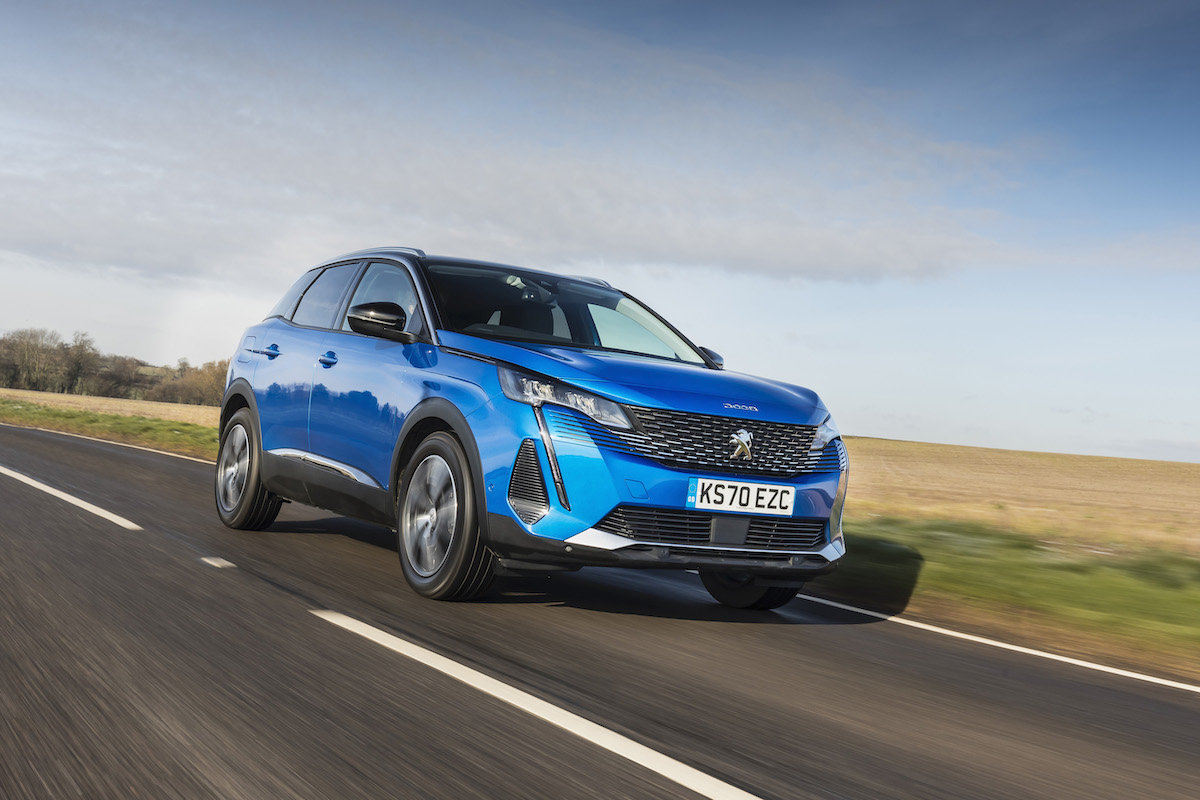 SUV: Peugeot 3008
We almost gave this prize to the Ford Puma. It has one of the biggest boots in its class, with plenty of room for a medium dog, and it also has a 'Megabox' under boot floor. This is a hard-lined storage box with drain plug that would allow you to either separate your dog from a small amount of luggage, or store muddy wellies after a walk, which you can then hose out. However, although most of the figures worked, there was one that didn't. Due to the design of its tailgate, the Puma's load lip is way too high off the ground (it was actually the fourth highest of any of the cars we considered, behind only the Range Rover, Land Rover Discovery and Mercedes GLS!) for a dog of this size to get in easily. Besides, you can't have a car for your dog that's named after a cat. So, with the Puma ruled out, the Peugeot 3008 was handed the victory. Its lip is much lower, its boot is even bigger, and it's good to drive and a pleasure to sit in, much more so than rivals such as the Kia Sportage, Renault Kadjar, Nissan X-Trail and Land Rover Discovery Sport.
Peugeot 3008 review
Search for a Peugeot 3008 on CarGurus
Electric: MG 5 EV
We've already mentioned that estate cars tend to lend themselves very well to carrying man's best friend (or woman's, for that matter) due to the fact that their design usually involves boxy bodywork, tall ceilings, low load lips and a lower ride height. The thing is, not many EVs are available in estate form, but the MG5 EV is one of the few that is, and it does the job of mongrel-moving predictably well. It's also affordable to buy compared with many other electric vehicles, especially ones of this size, and it comes with a very decent real-world range. Perfect for eco-conscious dog lovers.
MG5 EV review
Search for an MG5 EV on CarGurus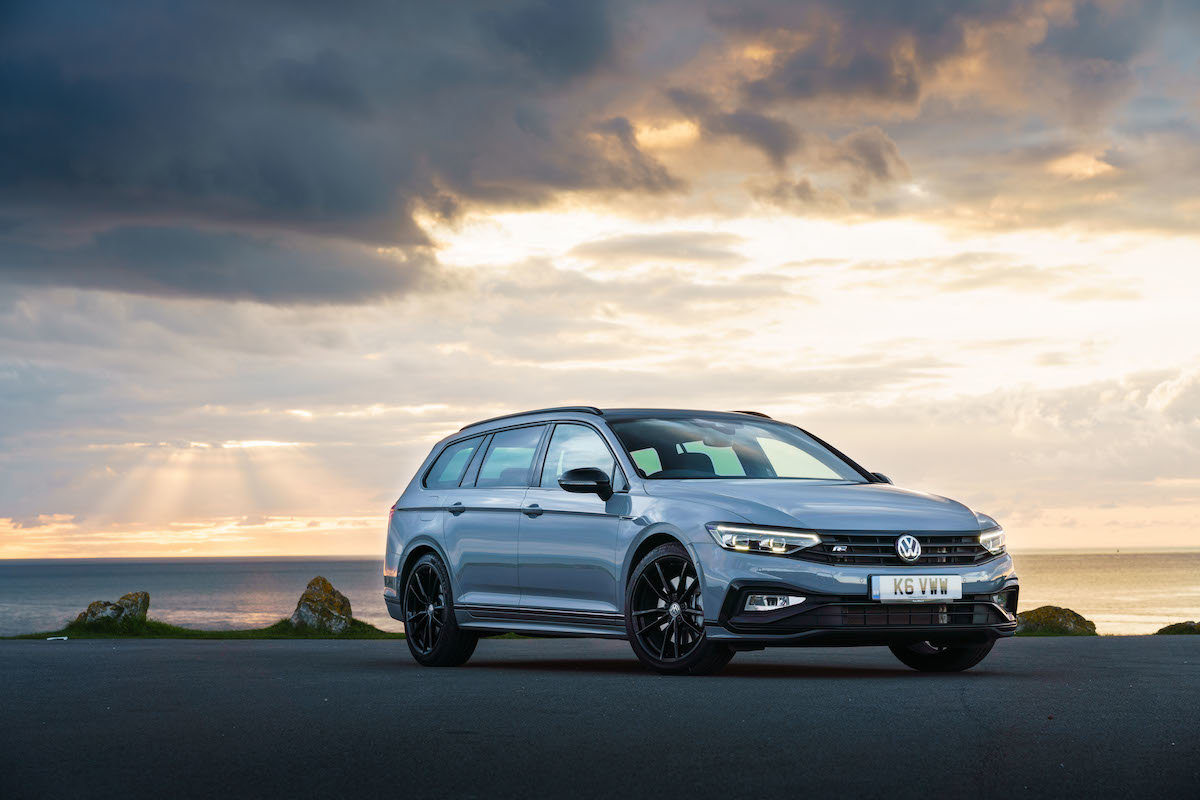 Best Cars for Large Dogs – sitting height of 25-33 inches (Labrador, German Shepherd, Golden Retriever)
With family: VW Passat Estate
Compare the Passat Estate with all other key family car rivals on all our given practicality metrics, and it has a sizeable advantage over pretty much every single one of them. The one exception to that was the Skoda Superb Estate, which is more or less identical on most of the key figures. However, the Passat just gets nod due to the fact the boot has a bigger floor area. Plus, the big Volkswagen is comfortable, safe, robust, high in quality and a really good ownership proposition overall.
Volkswagen Passat review
Search for a Volkswagen Passat on CarGurus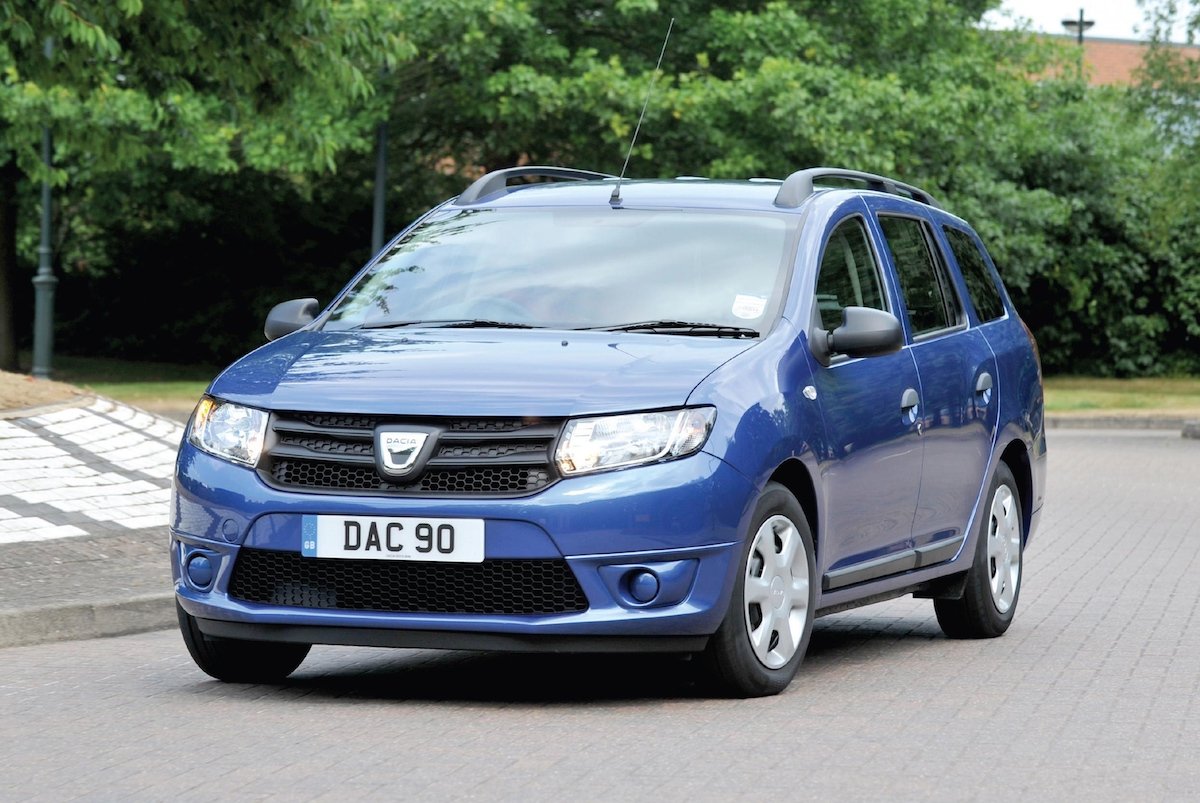 Without family: Dacia Logan MCV
The Logan MCV is a truly incredible car. Did you know, for instance, that it has a larger boot (573 litres, before you ask) than a BMW 5 Series Touring, yet takes up no more space on the road than your average supermini? Okay, so the cabin is a bit more cramped than the one in the big Beemer, but that doesn't matter with no family members on board, and besides, you could have at least four Logans for what the BMW costs you. And, not only does the Logan's boot have room for both Labrador and luggage, it also has one of the lowest loading sills of any car considered in our study, making it easy for your pooch to climb aboard. It's no longer offered for sale as a brand new car, but there are still lots of Logans on the used market that dog owner would be wise to check out.
Dacia Logan MCV review
Search for a Dacia Logan MCV on CarGurus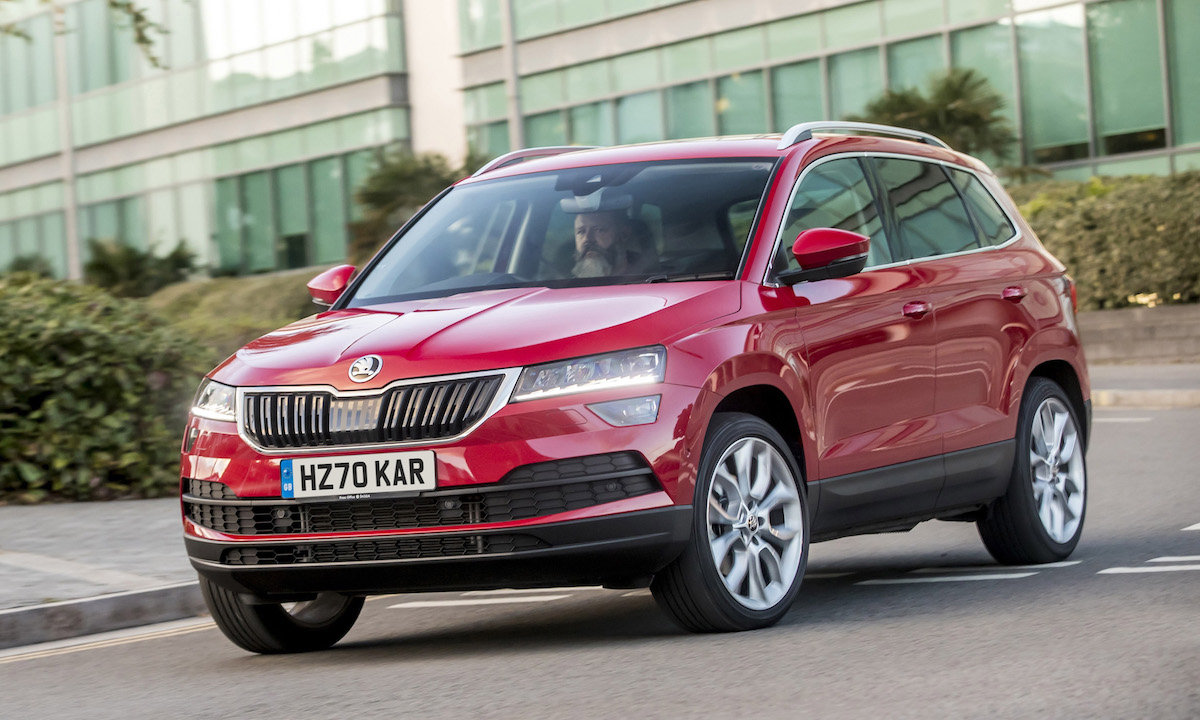 SUV: Skoda Karoq
Most Skoda models have a distinct size and practicality advantage against their rivals despite a modest footprint, and that's mainly thanks to clever design. And so, it's no surprise to hear that the Karoq triumphs against the tape measure when compared with competitors. But there's more to it than that. The boot has enough height and volume to accommodate a large dog on its own, but thanks to the clever 'Varioflex' rear seating, which comes as standard on most models, you can free up even more. How? Well, the rear seats can be slid forward and back or even removed completely. The result is a space that's big enough to serve as an exercise yard for your mutt, let alone transport. Just take care to avoid cars with four-wheel drive and an optional full-size spare wheel, as this combination leads to a higher-set boot floor and thus more limited space.
Skoda Karoq review
Search for a Skoda Karoq on CarGurus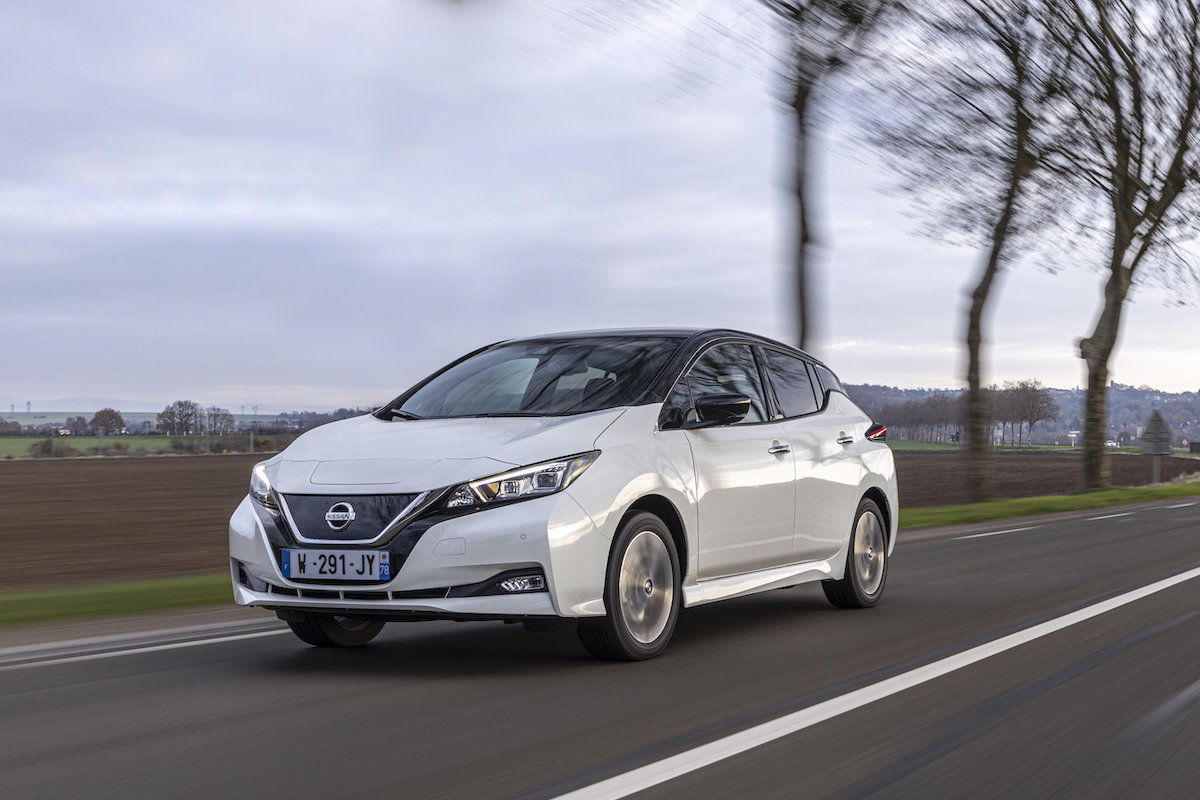 Electric: Nissan Leaf
Being one of the best-selling EVs out there, you're probably already familiar with the Nissan Leaf, and you're also probably thinking that it sounds like a very small car in which to carry a large dog. However, you may be surprised to hear that on our all important boot height measurement, the Leaf not only had the beating of most other EVs, but it had the beating of most other cars of any type included in our study. It also does a good job on sill height, and because it's so popular in EV circles, you shouldn't have much trouble finding one on the used market.
Nissan Leaf review
Search for a Nissan Leaf on CarGurus
Best Cars for Giant Dogs – sitting height of 34 inches and over (Great Dane, Bullmastiff, St Bernard)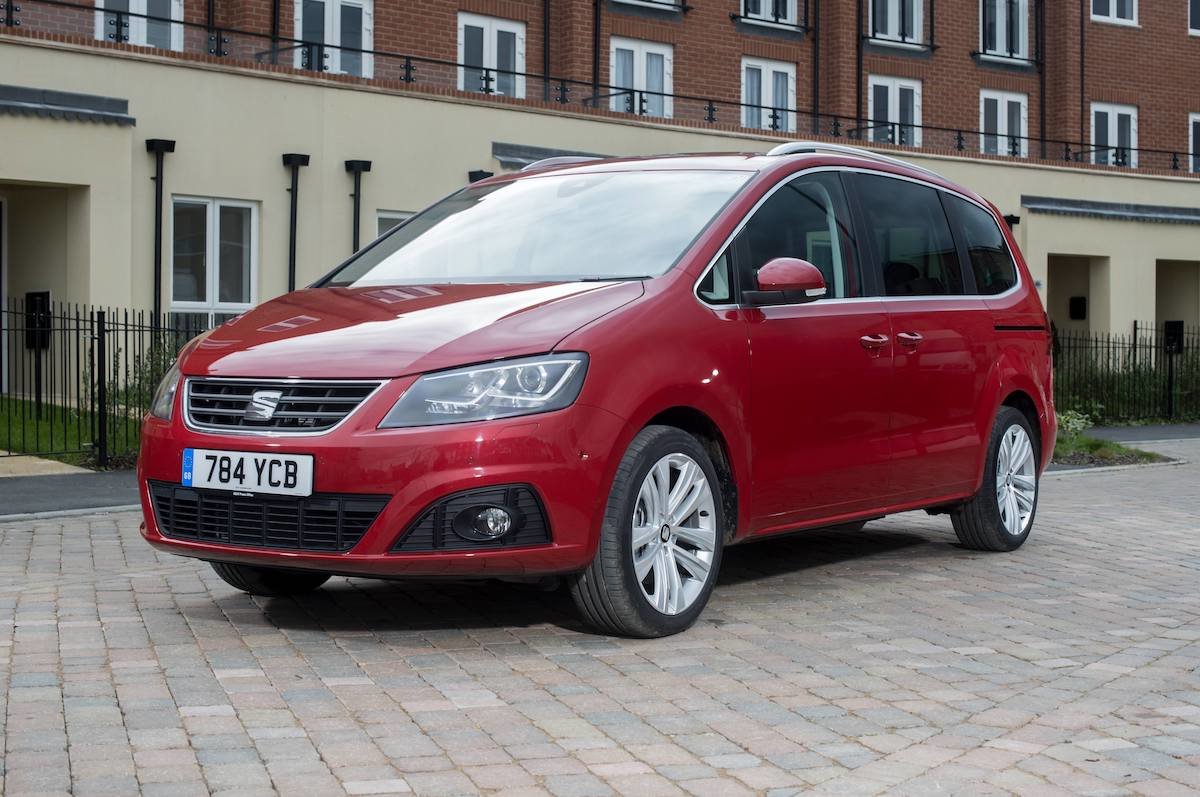 With family: Seat Alhambra
Aside from a small handful of vans and van-derived MPVs, the Alhambra is one of the only cars with enough load height to accommodate the very biggest dogs, such as a Great Dane (we benchmarked against the sitting height of an average male, which stands at 44 inches – yikes!). Granted, the big Seat doesn't quite have the lowest sill height in the class, but that matters much less with a super-large dog. The Alhambra is also appreciably more civilised than van-derived vehicles, and it also offers impressive seven-seat practicality when the pooch doesn't need to travel. Obviously, the mechanically identical Volkswagen Sharan will also fit the bill, but the Alhambra gets the nod here because it's cheaper to begin with, and its slightly less robust residual values make it cheaper still as a used buy.
Seat Alhambra review
Search for a Seat Alhambra on CarGurus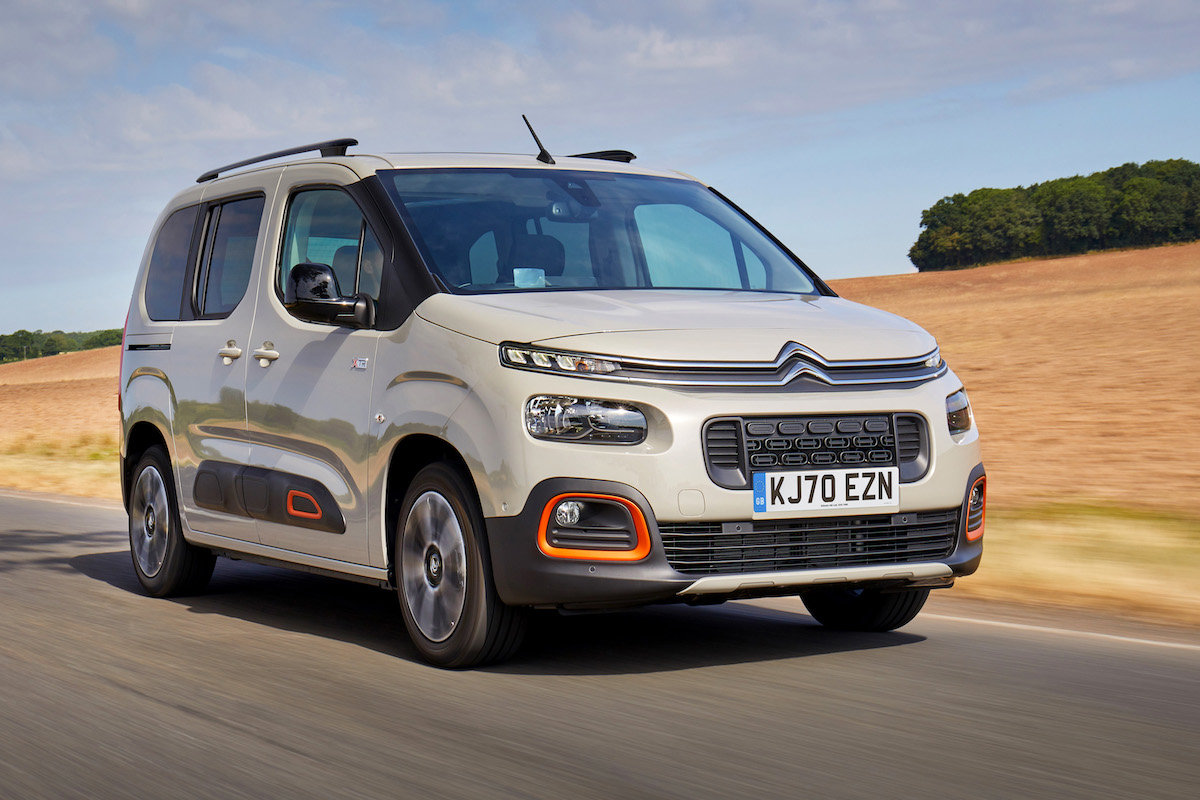 Without family: Citroen Berlingo
Again, the Berlingo is one of the only cars on sale with sufficient loadspace height to accommodate the very biggest of dogs. The even better news is that that's whether you choose the smaller M model or the even bigger XL. It's very good on sill height, too, which may become useful if your giant dog is getting on a bit. The Berlingo also has a large, long tailgate that when left open can act as a handy shelter at the end of a wet-weather walk for changing shoes and coats. To be fair, the Berlingo's measurements are all but identical to that of Vauxhall Combo Life, which is pretty much the same car underneath. However, the Citroen edges it due to its extra style and character.
Citroen Berlingo review
Search for a Citroen Berlingo on CarGurus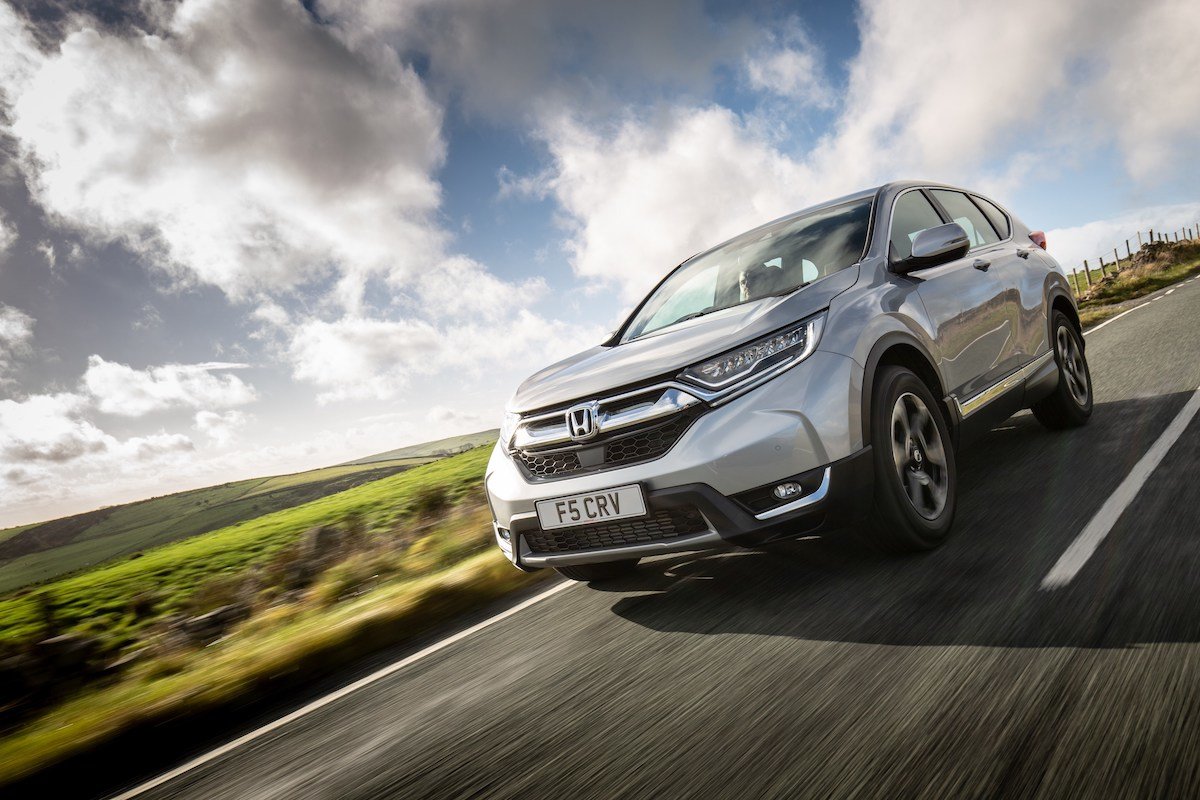 SUV: Honda CR-V
If we're honest, we struggled to find any SUV capable of carrying the very biggest dogs – their jacked-up design results in a high floor that doesn't fare well against our criteria - but the Honda CR-V got closest and should be fine for pooches at the smaller end of the giant dog scale. It's a great car in other ways, too, thanks to impressive comfort and refinement, solid quality and impressive reliability. One note of caution, though. For optimum canine-carrying capability, you'll need to avoid the hybrid model, which has a smaller boot than our pick, the 1.5-litre petrol. Avoid the seven-seater version, too, which has an even smaller boot. But, choose wisely, and this is as Fido-friendly as SUVs get. Just make sure you can live with the rubbish touchscreen infotainment system.
Honda CR-V review
Search for a Honda CR-V on CarGurus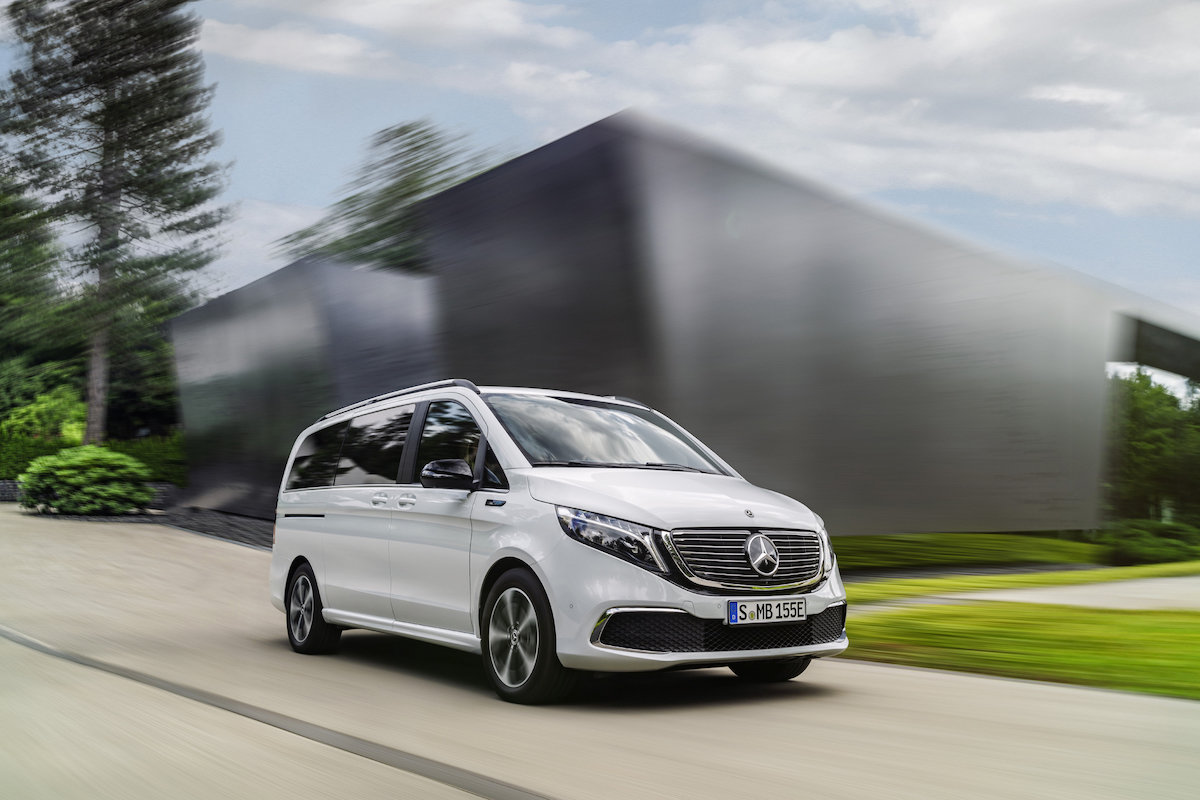 Electric: Mercedes EQV
The all-important boot height figure in our study is never more important than in the Giant dog category, and the only electric vehicle we found that could beat the Nissan Leaf on that score was the Mercedes-Benz EQV. Not entirely surprising when it's based on the V-Class, which is in turn based on a van. The EQV loses no capacity whatsoever compared with its combustion-engined prestige MPV sibling, so if you've got a Great Dane to carry, it'll travel in style. Sure, it's not cheap, but your furry friend will be forever grateful.
Mercedes EQV review
Search for a Mercedes EQV on CarGurus
Note: Most measurements sourced from the Research Institute for Disabled Consumers (RiDC) who independently measure vehicles, and publish the results, for the purposes of helping disabled motorists find cars that are suitable for use with wheelchairs. For more information and measurements on a whole variety of cars, visit www.ridc.org.uk.
Related Topics: