If you're not a fan of SUVs, or SAVs (Sports Activity Vehicles as BMW likes to term its offerings), then perhaps you'd better look away now as this is top ten run down of BMW's finest 4x4s. The Bavarian company virtually invented the crossover sector when it revealed its original X5 back in 1999, and by the time it was replaced by the second-generation model in 2006, BMW had sold nearly 600,000 examples. It was a runaway success that would be replicated over the following years in a range of shapes and sizes. The X5's emphasis was all about a great on-road driving experience with mild off-road ability and plenty of luxury touches, and BMW now offers SAVs in virtually every segment of the market. Here's our top ten.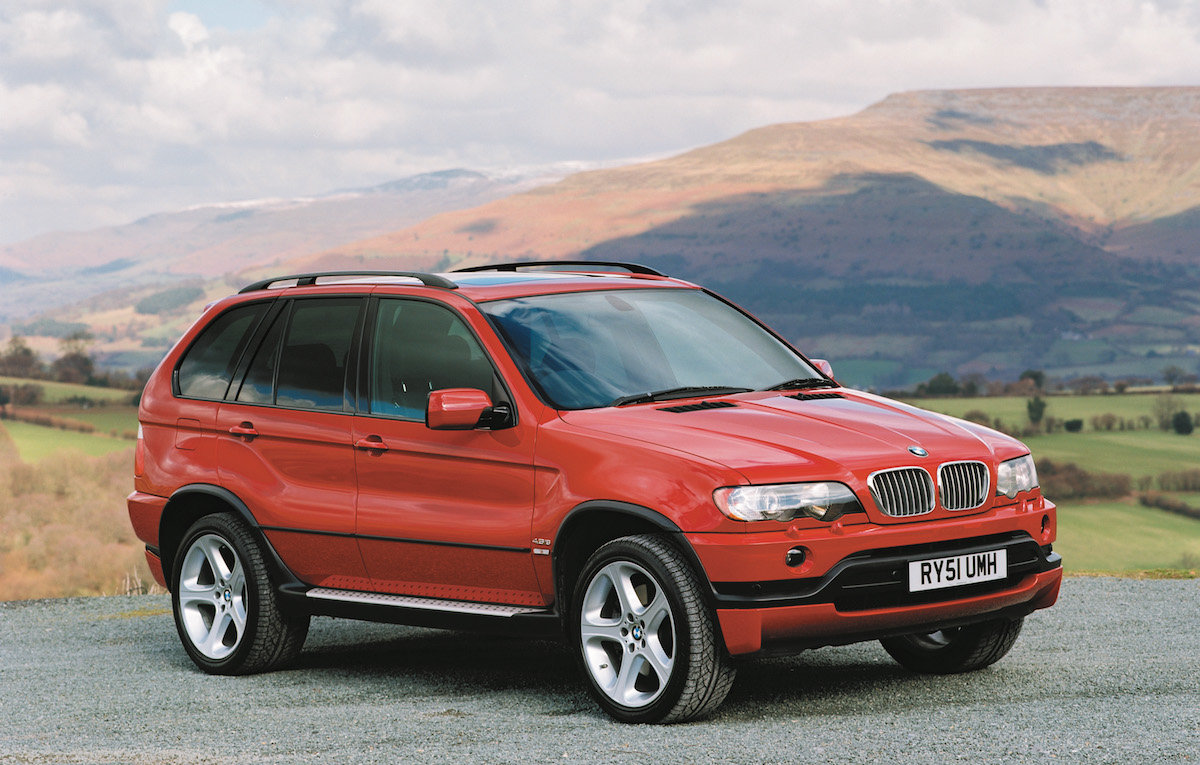 Best for: Establishing the dynasty Built between: 2000-2006 Price from: £2,500
While the original Range Rover may have sown the seed for the SUV genre, it wasn't until the arrival of the original X5 in 2000 that the format was really recognised. Here was a big 4x4 that drove like a proper car, had a spacious interior and that all-important raised ride height and driving position. It was mainly aimed at on-road driving, but with appropriate tyres it was actually pretty accomplished off-road, too. Based on the contemporary E39 5 Series, a car that was often dubbed 'the best car in the world' by the motoring press, it shouldn't have come as a surprise that the X5 was so good. A range of petrol and diesel engines that were cutting edge at the time ensured excellent performance, and with a high-quality interior, customers came flocking to BMW's showrooms. It rode very well (unless you opted for the largest wheel choices) and had a level of driver involvement not seen in the class before. It also provided the Genesis for the hot SUV with the high performance 4.6iS and 4.8iS versions that were a giggle to drive. It's an old car now, but 20 years ago, the E53 X5 was a revelation. Search for a BMW X5 on CarGurus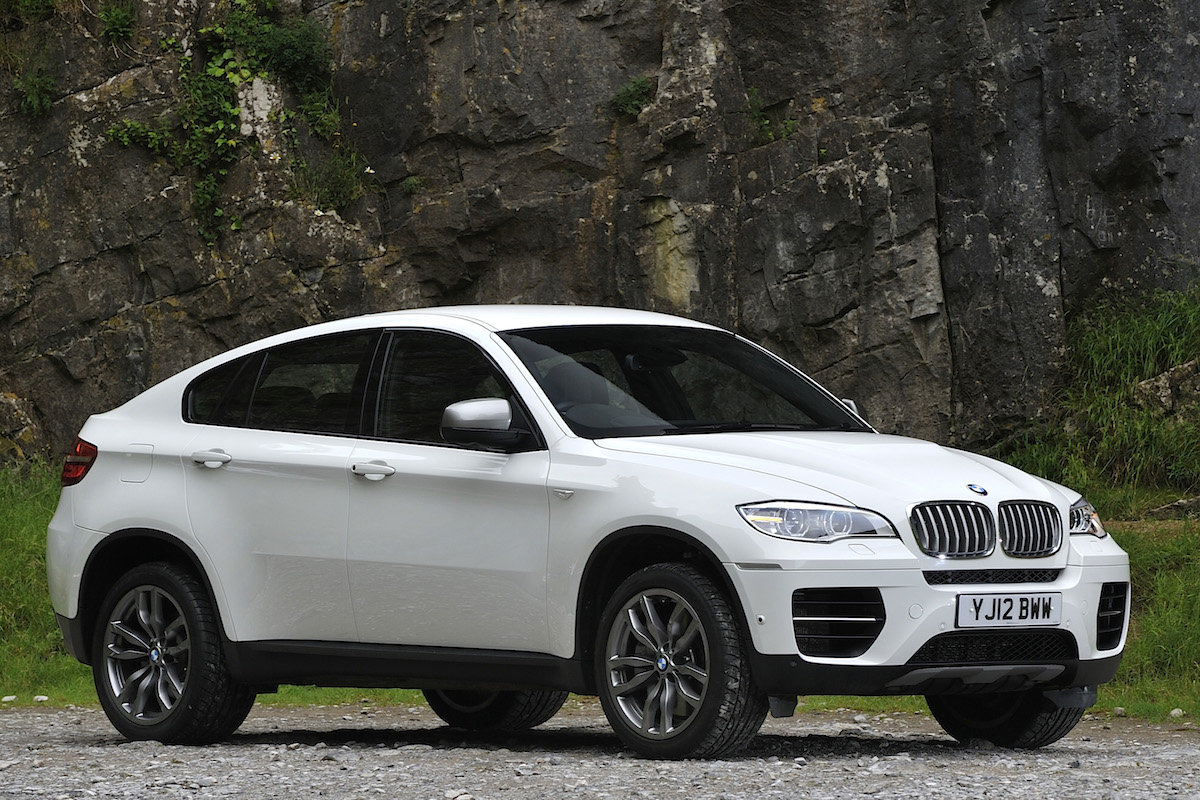 Best for: A sporting drive Built between: 2008-2014 Price from: £10,000
If the X5 was a soaraway success then the initial reaction to the BMW X6 wasn't perhaps what BMW was expecting. As a large 4x4 with coupe-esque styling BMW dubbed the X6 a 'SAC' (Sports Activity Coupe) and it was firmly aimed at those who wanted the driving position afforded by a SUV, but also wanted something more overtly sporting. Initially, most people didn't understand it. The first generation of X6 was based on the second generation of X5 and it majored on the tried and trusted formula of lusty engines, rugged looks and an even more upmarket interior allied with road manners that were a little bit more on the sporting side. Under the skin it had BMW's new xDrive four-wheel drive set up and 'Dynamic Performance Control' to give it a sportier feel. Although, as it tipped the scales at over two-tonnes, it wasn't perhaps quite as tack-sharp as BMW would have wanted you to believe. It was entertaining from behind the wheel and the pick of the engines was found in the M50d, a triple-turbo 3.0-litre straight-six diesel that churned out 376bhp and a whopping 546lb ft of torque. It wasn't even that thirsty (unless you used its performance) but the best all-rounder was the 30d model thanks to its muscular performance and improved mpg. But what the X6 really did was to establish an SUV-coupe segment that's now contested by Porsche, BMW, Audi and Mercedes, and a host of others, too. Read our expert review on the BMW X6 Search for a BMW X6 on CarGurus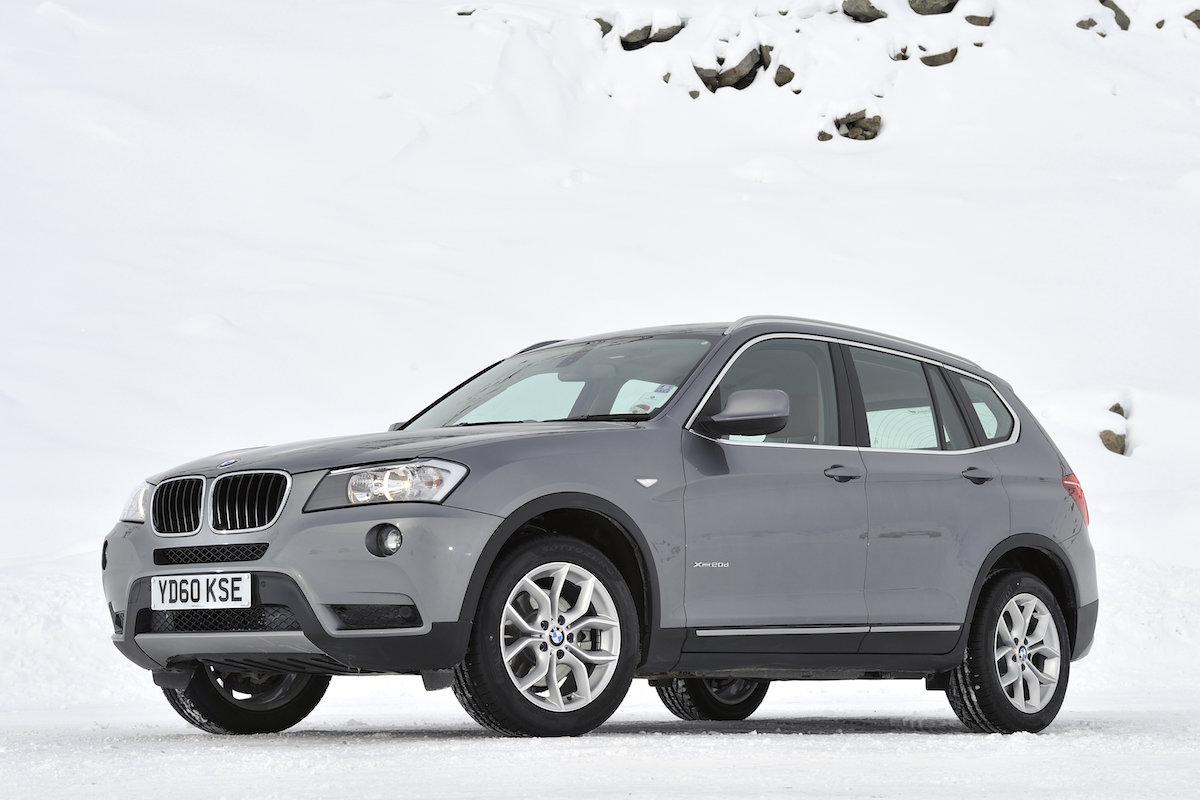 Best for: Family duties Built between: 2011-2017 Price from: £7,000
Not everything that BMW planted an X on was brilliant, the first generation X3 (the E83 in BMW parlance) being a case in point. It had gawky styling, sub-standard interior materials and a pogo stick style ride. Which is perhaps why it put a lot more effort into this, the second generation X3, the F25. It was based on the contemporary 5 Series platform and as an all-rounder, the F25 X3 really was an excellent machine. Of all the mid-sized SUVs, this is the one for the keen driver, offering excellent poise and entertaining handling. The engine line-up was exclusively diesel and while the faster models are invigorating to drive, the xDrive20d model with 187bhp offers a perfect blend of performance and economy. Inside, the X3 was spacious and had excellent quality materials that could stand up to the rigours of family life. With a large boot and a modicum of off-road ability (providing it's fitted with the correct tyres), the F25 X3 was as good as its predecessor was bad. Read our expert review on the BMW X3 Search for a BMW X3 on CarGurus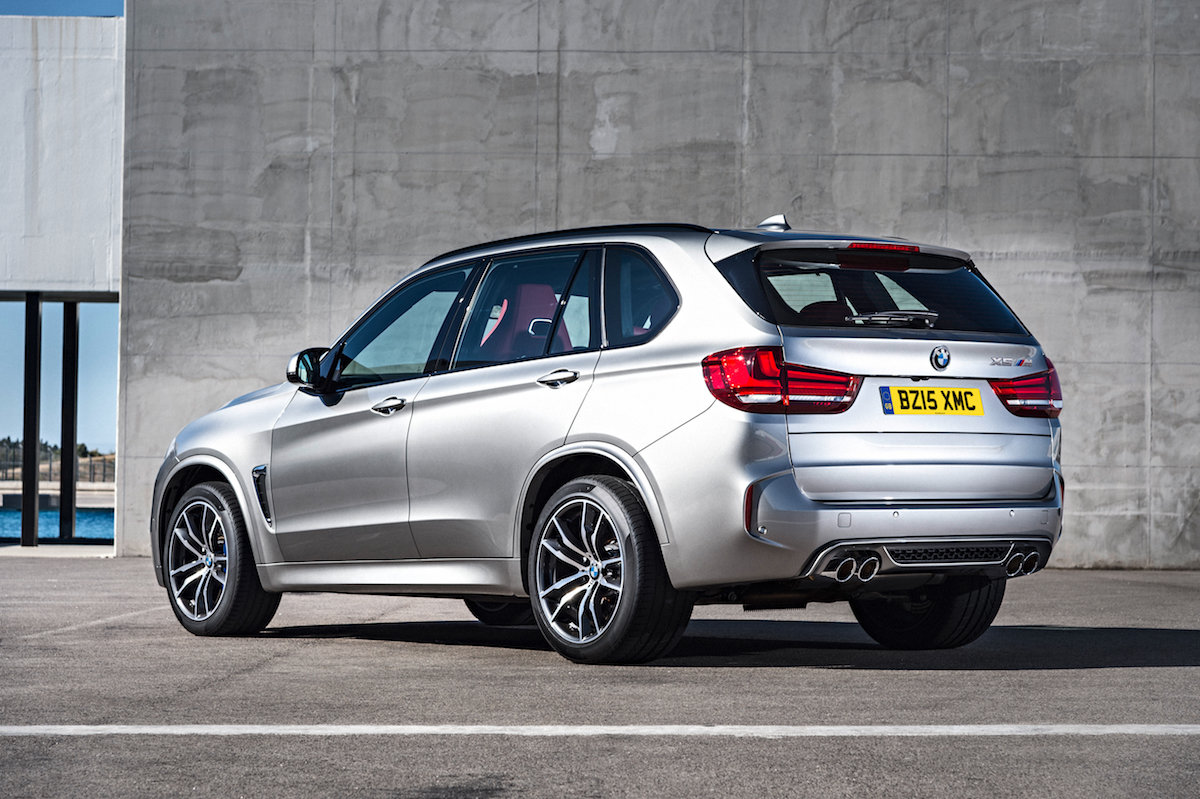 Best for: Monumental performance Built between: 2015-2018 Price from: £35,000
While the majority of owners of BMW X models are more than happy with the performance of the regular engine line up, there are always customers who'd like a little bit more, and for them, BMW was happy to oblige with the X5 M. This version wasn't the first hot BMW SAV (and neither is it the last), but we think it's one of the best resolved. Produced from 2015 to 2018, the X5 M used a mildly reworked version of the twin-turbo V8 found in the contemporary M5 super-saloon, and it pumped out an impressive 567bhp and a colossal 553lb ft of torque. This endowed it with a top speed electronically limited to 155mph, and a 4.2-second 0-62mph time, impressive for a machine that tipped the scales at 2,350kg. While BMW M's engineers are a talented bunch, even they struggled a little to completely tie the X5 M down to the tarmac, but with adaptive dampers and plenty of other uprated hardware in its suspension, it was a very impressive piece of kit. It had quite astonishing amounts of grip and a level of agility you just wouldn't expect from such a big, heavy car. It cost upwards of £90,000 when new, but can now be bought from around £35,000, which we'd say is very tempting indeed. Read our expert review on the BMW X5M Search for a BMW X5 on CarGurus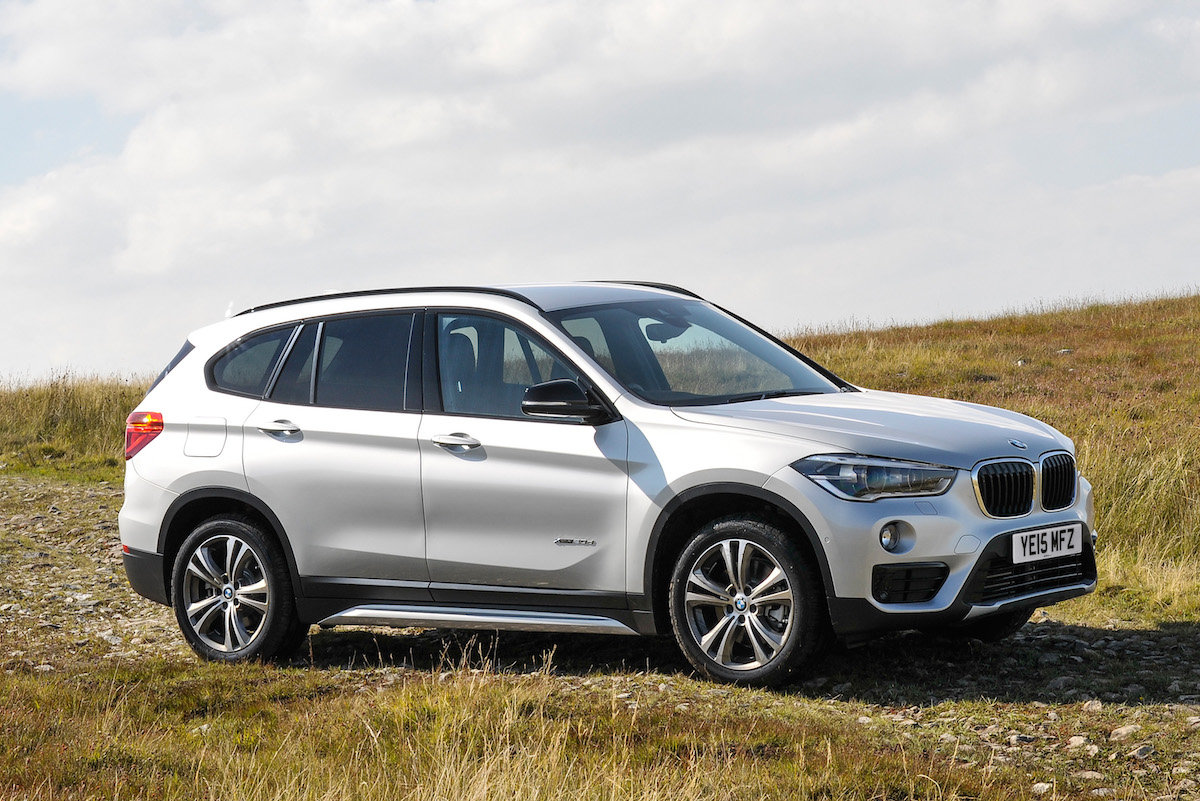 Best for: Being compact yet commodious Built between: 2015- Price from: £10,000
As with the X3, the first-generation X1 was nothing to write home about, but this version (the F48 in BMW-speak) that's been on sale since 2015 is a real cracker. It's the first BMW SUV based on the company's front-wheel drive platform, and this means it has much more interior space than before, while also being the most entertaining car in its class to drive. With a range of petrol and diesel engines, as well as a plug-in hybrid option, slick manual and automatic gearboxes and a choice of front- or four-wheel drive, there really is an X1 to suit just about any taste. Couple that with an extensive line-up of trim choices from SE to M Sport, and you have a compact SUV that makes an excellent family car. The interior is roomy and well put together, with a recent facelift keeping it competitive against rivals such as the Audi Q3 and Mercedes GLA. BMWs aren't necessarily renowned for having the best luggage capacity but the X1 does very well in this regard, especially with the flexibility offered by sliding and split folding rear seats. The X1 drives very well, too, and is certainly more involving than its rivals: you don't need to buy a BMW X2 to have fun in your junior luxury SUV. Do be warned, though, that the ride can be a little on the firm side, and downright jiggly on M Sport cars with larger wheel rims. It can also be costly to buy, especially if you raid the tempting options list. Read our expert review on the BMW X1 Search for a BMW X1 on CarGurus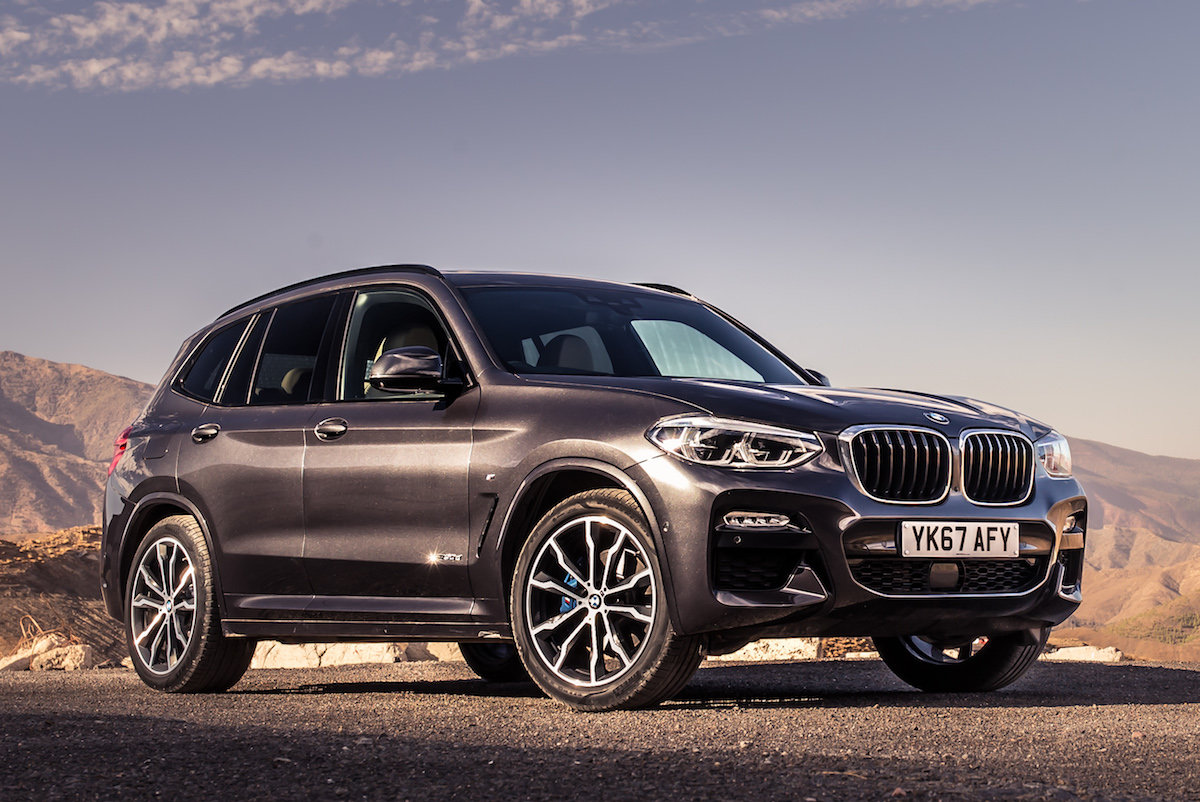 Best for: All-round excellence Built between: 2018- Price from: £25,000
While those with bigger families will be drawn to the BMW X5 with its seven-seater option, we'd suggest the X3 could well be a better bet if you don't need a third row of seats. There's a huge number of variants to choose from including conventionally powered petrol and diesel models, a ballistically fast BMW X3 M Competition with 503bhp, a plug-in hybrid xDrive30e and from the summer of 2021, the BMW iX3, an all-electric SUV with a claimed range of up to 279 miles. For most, though, the xDrive20d and xDrive20i will be more than adequate, providing an excellent blend of price, performance and driver engagement that makes it very decent alternative to cars such as the Audi Q5, Jaguar F-Pace, Mercedes GLC, Volvo XC60 and Porsche Macan. The X3 stacks up well with its all-round ability: it's comfortable, very roomy with decently-sized rear seats and a 500-litre boot, and is very well built and has plenty of standard equipment, too. Some rivals do some things better, but as an all-round proposition, the X3 is hard to beat, especially if you're looking for a degree of entertainment when you're behind the wheel. Its ride can be a little firm, though, so avoid models with bigger wheels and sports suspension. Read our expert review on the BMW X3 Search for a BMW X3 on CarGurus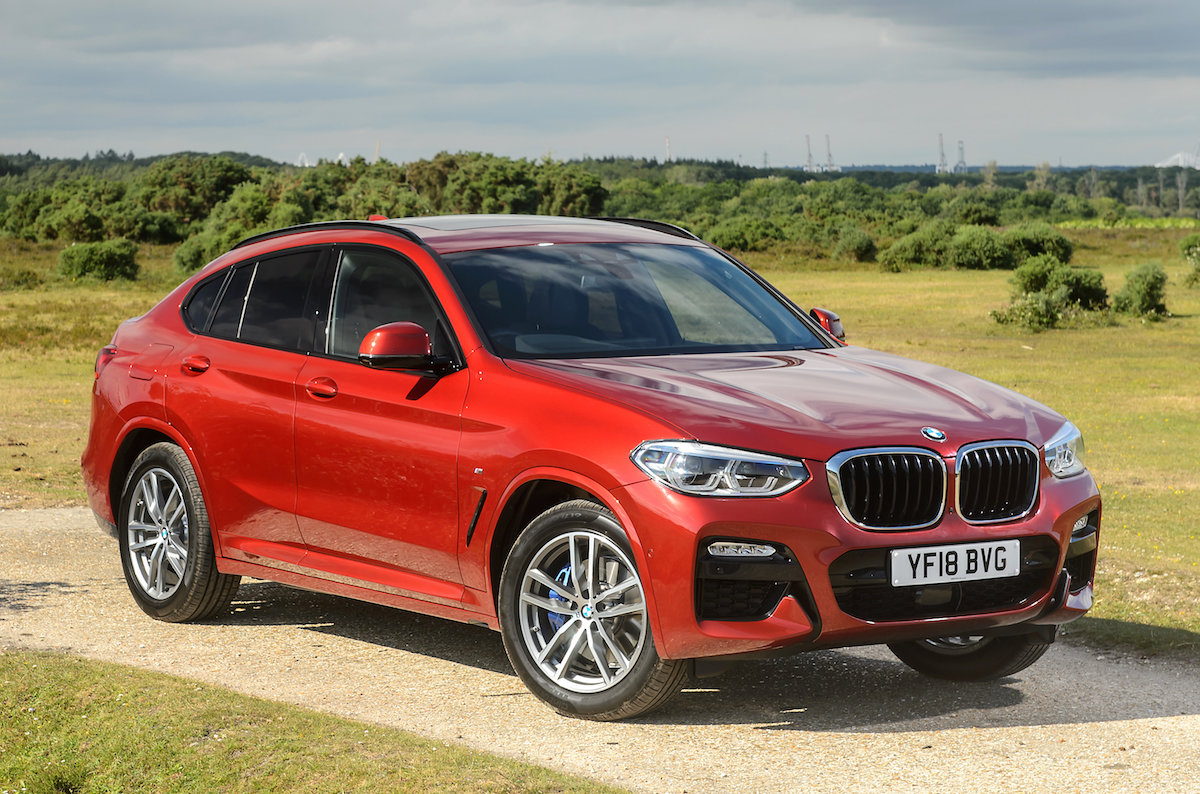 Best for: Non conformists Built between: 2018- Price from: £31,000
The BMW X4 is to the X3 what the BMW X6 is to the X5, a more rakishly-styled 'coupe' version of a larger 4x4. This is the second generation of X4, based on the class-leading G01 X3, and is claimed to offer a more sporting and involving drive than the X3 on which it's based. Other manufacturers have jumped on the bandwagon, although only one to date, the Mercedes GLC, has been tempted to ape the X4's coupe-esque silhouette. As with the X3, there's a decent range of engines to choose from, although so far, BMW hasn't added a plug-in hybrid or all-electric version of the X4. While the same 2.0-litre petrol and diesel engines as used in the X3 are offered in the X4, we'd be tempted to opt for one of the more powerful versions – perhaps the xDrive30d model – to make best use of the X4's sharp chassis. It'll comfortably dip under the six-second mark for its 0-62mph sprint, yet still return a WLTP fuel economy of up to 40mpg. If maximum performance is your thing, then the X4 M Competition offers 503bhp for searing pace, although its chassis isn't as resolved as a Porsche Macan's. With the X4's lowered roof line, it's not as suitable for tall rear-seat passengers and the boot is a smidgen smaller than the X3's. However, it's not too much of a compromise if you admire the X4's styling over the X3's more traditional approach. Read our expert review on the BMW X4 Search for a BMW X4 on CarGurus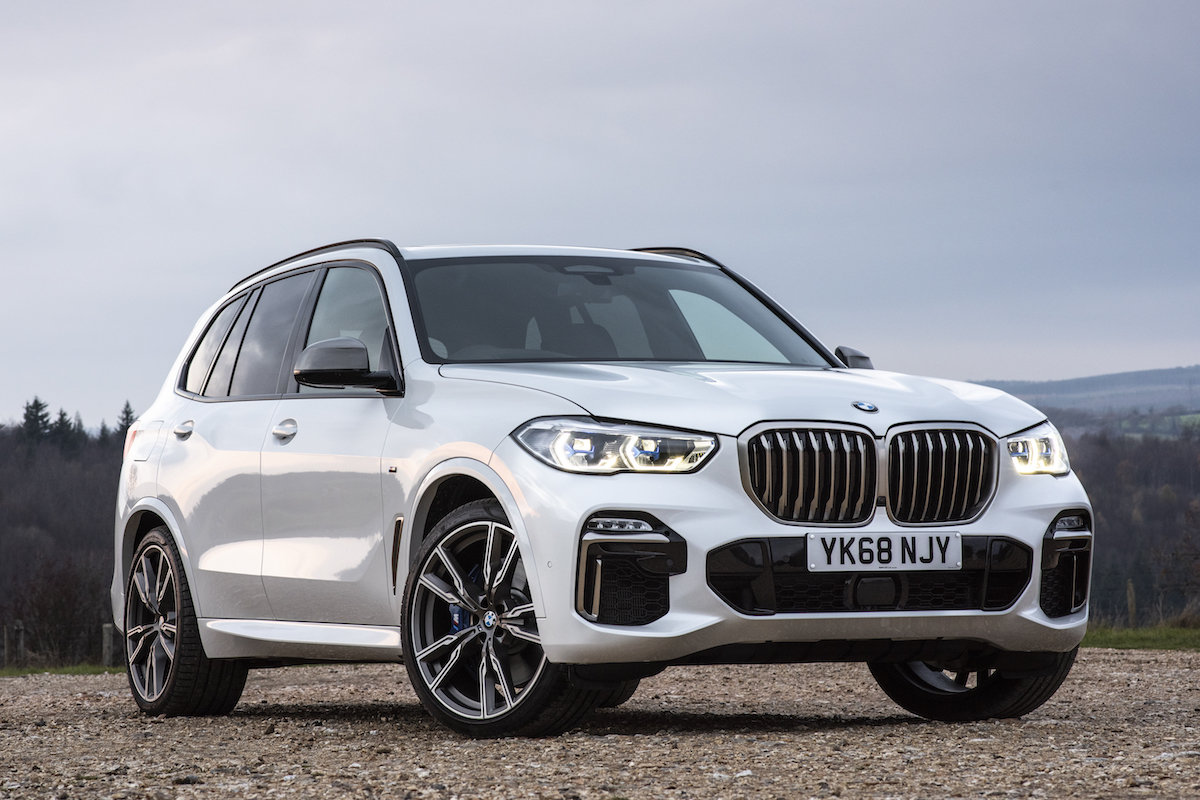 Best for: Plug-in hybrid powertrain Built between: 2019- Price from: £42,000
When BMW invented the Sports Activity Vehicle genre, it had everything its own way with no direct rivals in the marketplace, but in the ensuing years just about every other premium manufacturer has entered the fray. The X5 now faces rivals such as the Volvo XC90, Range Rover Velar, the Audi Q7, Porsche Cayenne and Mercedes GLE, so BMW has had to be at the top of its game to keep it as one of the most desirable large SUVs you can buy. This latest generation offers an excellent blend of driver involvement and engagement combined with decent levels of standard equipment. It also provides a roomy interior and boot, the option of seven-seat practicality, and a good choice of engines. The stand out model is undoubtedly the plug-in hybrid X5 xDrive45e, which uses a six-cylinder turbocharged petrol engine in combination with an electric motor and a large battery pack for a combined output of 388bhp. It's quick – 0-62mph takes just 5.6 seconds – and has a very useful all-electric range of up to 54 miles. The larger battery required for this does eat into boot space somewhat – 500 litres compared to the normal X5's 650 litres – but if you can keep it charged up then it could offer very reasonable running costs. Read our expert review of the BMW X5 Search for a BMW X5 on CarGurus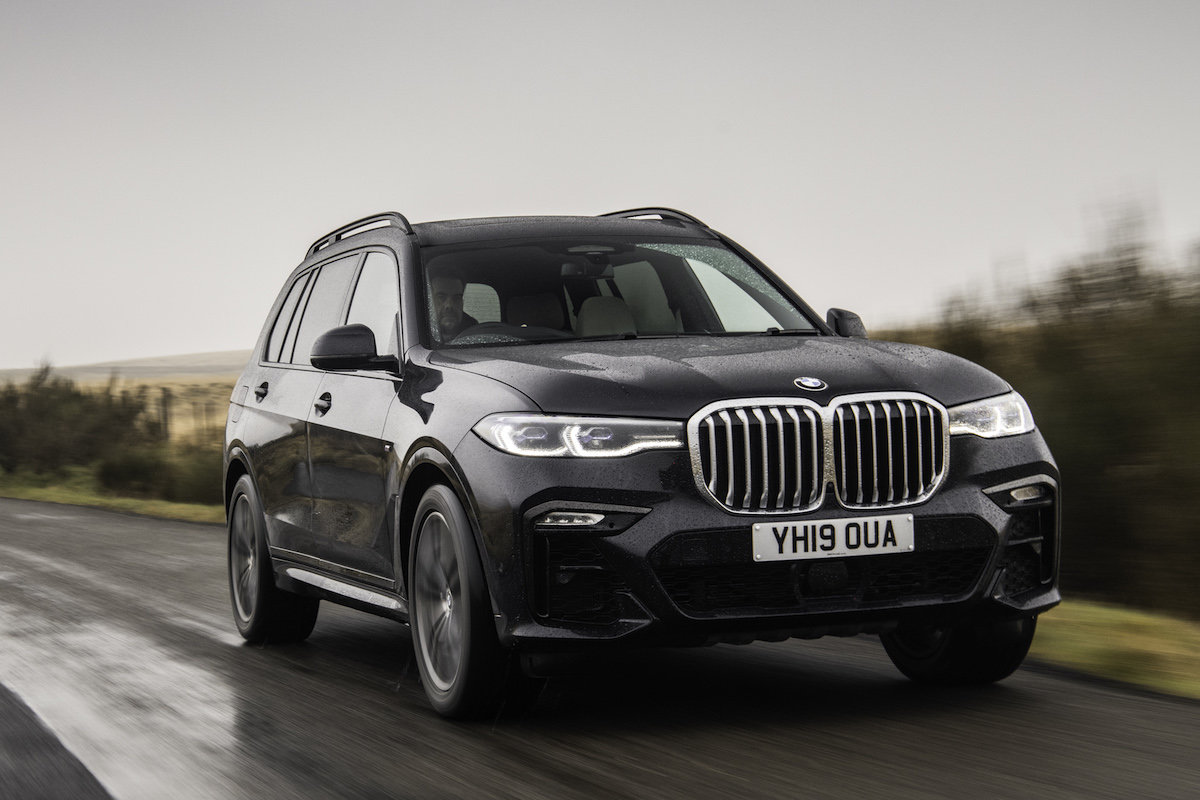 Best for: Living in the lap of luxury Built between: 2019- Price from: £58,000
It was somewhat inevitable that BMW would eventually get around to marrying its 7 Series luxury saloon with its Sports Activity Vehicle styling, and the result is the X7, a colossal seven-seat SUV to take on the likes of Mercedes-Benz's GLS and the Range Rover. The X7 majors on ultimate luxury and if you need the maximum amount of space, off-road ability and every possible gadget and gizmo you can think of, then the X7 may be for you. The X7 has huge presence but its styling has divided opinion somewhat, especially its huge, gaping kidney grilles, but we'll leave it up to you to decide whether it's attractive or not. There's an extensive choice of engines, from the entry-level xDrive30d rising to the M50d range-topping diesel, while those wanting petrol power can enjoy the xDrive40i or the 'bahnstorming M50i with a 523bhp twin-turbo V8. So equipped, the X7 will rocket to 62mph from a standstill in just 4.7 seconds, phenomenal pace for a 2.5-tonne machine. The X7 majors on luxury, though, and features air suspension, four-zone climate control, extensive infotainment, LED headlights and a host of other high-end kit. If you really need all that space, the X7 is a great option, but for most buyers, the significantly cheaper X5 does an equally fine job. Read our expert review on the BMW X7 Search for a BMW X5 on CarGurus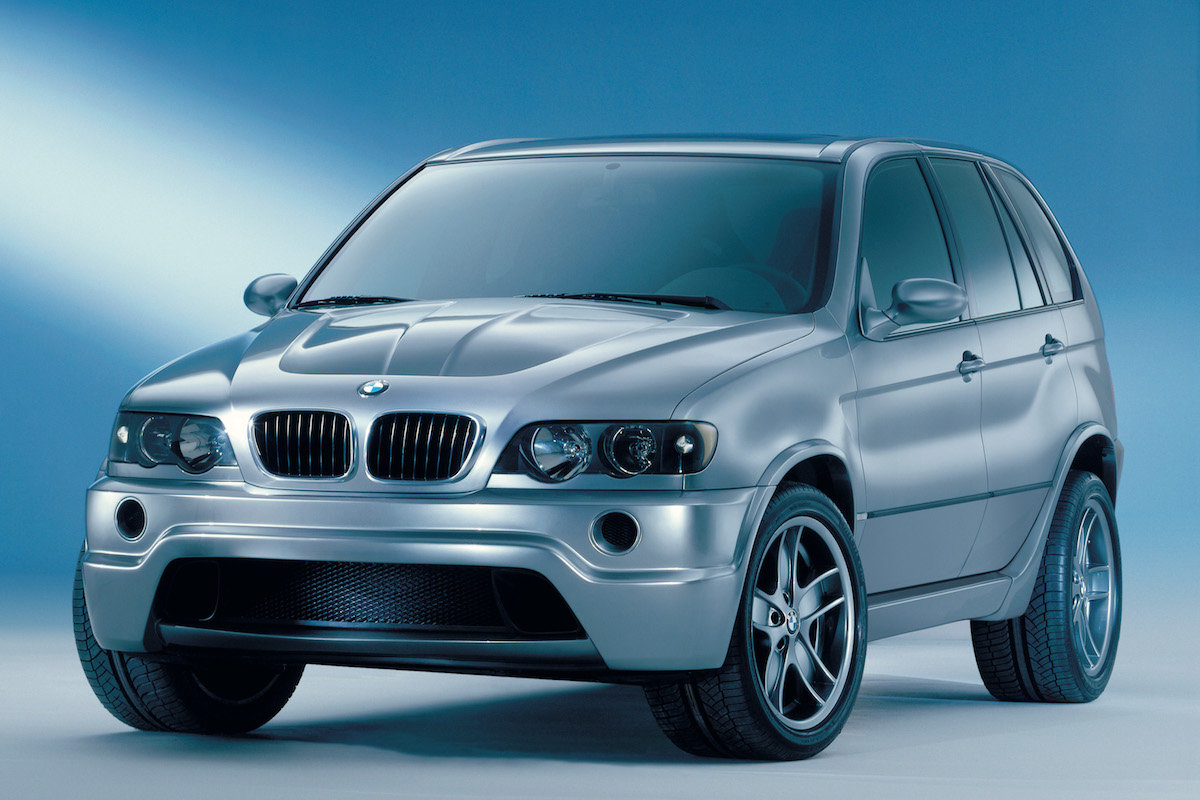 Best for: Lap records Built between: 2000 Price from: NA
We couldn't have a run-down of BMW's best 4x4s without including this daring one-off. It was produced as a bit of fun, and was based on the original E53 X5. BMW was heavily invested in endurance racing at the time, winning Le Mans outright in 1999 with its V12 LMR race car that was equipped with a 6.0-litre V12 that was good for around 600bhp. This engine would also fit under the X5's sculpted bonnet, and as an after-hours project, some of BMW's engineers fitted the V12 – now with over 700bhp – to an X5 using a gearbox from its M5 road car. The suspension was lowered and four bucket seats were installed. In the hands of BMW racing driver Hans-Joachim Stuck, the car set a lap record for SUVs at the Nürburgring race track in Germany with a time of seven minutes and 49 seconds, a record that stood for almost 20 years. During his record run, the X5 Le Mans achieved a top speed of 192mph, not bad for an old 4x4.
*All prices accurate at the time of publication, but are subject to change, and so should be independently verified.
Related Topics:
Related topics:
Best SUVs
The best BMW M cars ever
What to look for in an SUV or crossover