With three children, our family has been through its fair share of new cars, including hatchbacks, estate cars of all sizes, people carriers (MPVs), compact SUVs and full-size SUVs, some front-wheel-drive, others four-wheel-drive – all in our search for ultimate practicality and durable build quality. We've also tried our best to work out which fuel will make our money go furthest, switching from petrol to diesel, experimenting with low emissions hybrids, plugging in to plug-in hybrids and even living with zero emissions electric cars.
Throughout this time, we have learned the hard way about what makes a new or used car fit for family living, and it's more than simply practicality in the form of a big boot and lots of legroom in the rear seats. Fact is, children of different ages require different things.
You'll attempt to pack half the contents of your home into your car when they are babies and infants, but over time the amount of stuff – the travelling circus of life – that you pack into the car reduces. Not entirely and never for good, because you'll always be there to take them, their friends, four tents and a wheelbarrow's worth of rucksacks to a music festival, or drive them and all their worldly possessions to university. But little by little, whether you've got a small family or a big one, you'll be able to pack in less and this free up interior space.
MORE FAMILY CAR GUIDES
Yet growing teenagers brings problems of their own. Legroom, individual rear seats so there's no squabbling, USB charging points for the phones they can't bear to be separated from – all this and more has to be considered as children grow older and, well, just plain grow.
Below we have rounded up the most important features you should look for in a car, separated by the age range of your family. For each category we've also chosen a few star performers from the new car market, from entry-level hatchbacks to fancy SUVs. You can click on the links next to each car to see our full expert reviews as well as examples of said vehicle for sale on CarGurus.
To support this, and gain detailed perspectives from other parents, we conducted a survey of 2,000 mums and dads in which we asked what matters most to them when choosing their next family car, as well as gleaning insights into average budgets and any preferred makes. You can see the results of that survey, and our winning cars, by heading to our Best Used Family Cars page.
Best Family Cars if Your Children are Babies 0-24 months
This is the age where parents will feel they are continually having to perform some sort of conjuring trick because they'll need to pack the car with a small department store's worth of baby equipment. So, when choosing a car, regardless of if it's a family hatchback or a family SUV, the first rule is to check it has a large boot that can cope with carrying lots of stuff.
The pushchair will be the largest you'll own during the child's lifetime, and despite being impressed at how easily it folded down when you tried it in the shop, you will now find that it is a vast, bulky thing that consumes boot space in the blink of an eye. Needless to say, the buggy is the tip of the iceberg; bags with milk formula and baby food, changing mats, bags of spare clothes and nappies, teddy bears and rattles will all have to be piled on top of the pushchair. To size up a car, take your pushchair to any viewing or test drive and place it in the boot, checking not only that it fits but also that the boot is deep enough that you can place more things on top of the buggy and draw the luggage cover closed to keep everything securely in place.
Rear-facing child seats, attached using Isofix anchoring points located in the back seats, are the safest design for babies and toddlers but also the most bulky. So any family car needs large back doors that open wide to let parents lean in comfortably and get little one settled safely in the seat. In this respect, forget styling and a sporty driving experience and just know that cars with sliding back doors are the best thing ever. The child seat also needs enough space around it so that the front edge doesn't rest against the back of either front seat.
Remember, every time you put your baby or toddler into the car seat or get them out your back will feel the strain. This is where MPVs and SUVs come into their own. Because their seats are higher, the child seat will be at a more comfortable height so you don't have to stoop.
And finally, look out for useful features such as a second mirror in the back, which means you'll be able to glance in the rear-view mirror and see the children, and sunshades (or tinted windows) in the back doors to keep little one cool and comfortable.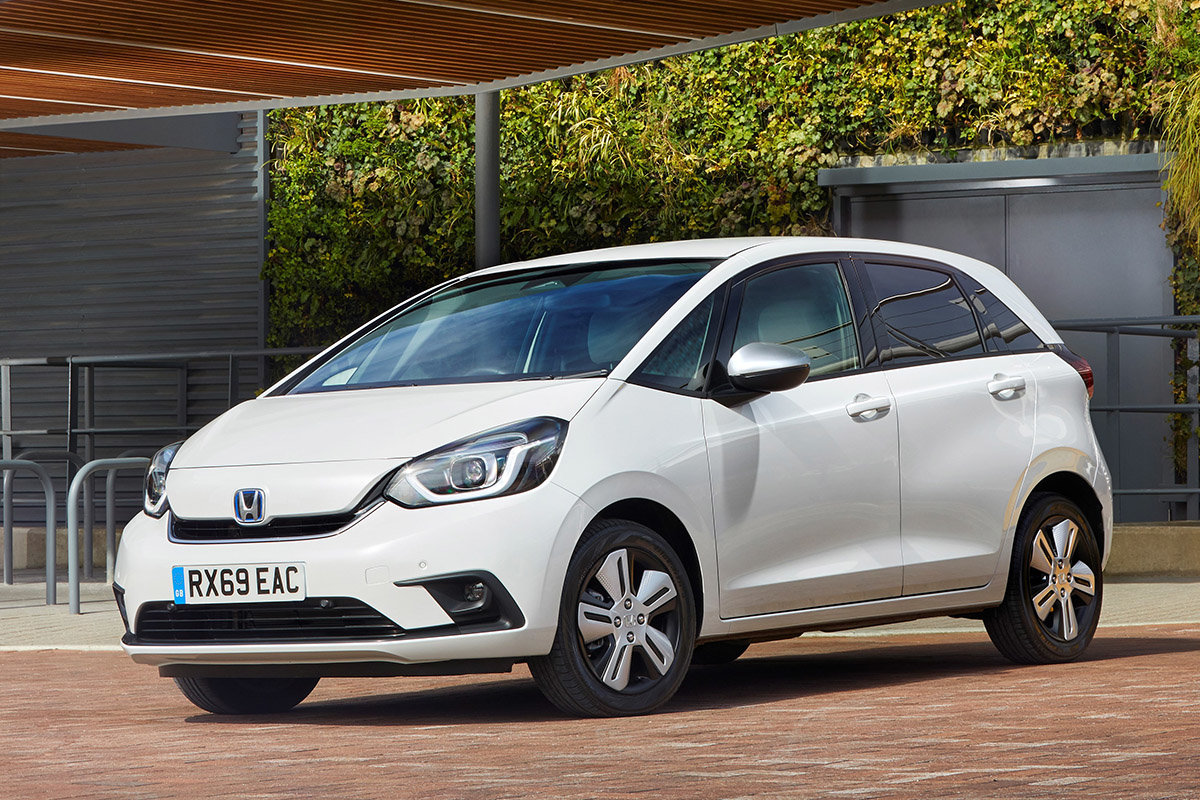 Hatchback: Honda Jazz
Euro NCAP safety rating: 5/5 stars (2009 models onwards)
The Honda Jazz might be a small family car on the outside, but it's hugely practical inside, famously reliable, and cheap to run, too, with great build quality and - thank to the new model's hybrid system - excellent mpg figures.
Read our expert review of the Honda Jazz
Search for a Honda Jazz for sale on CarGurus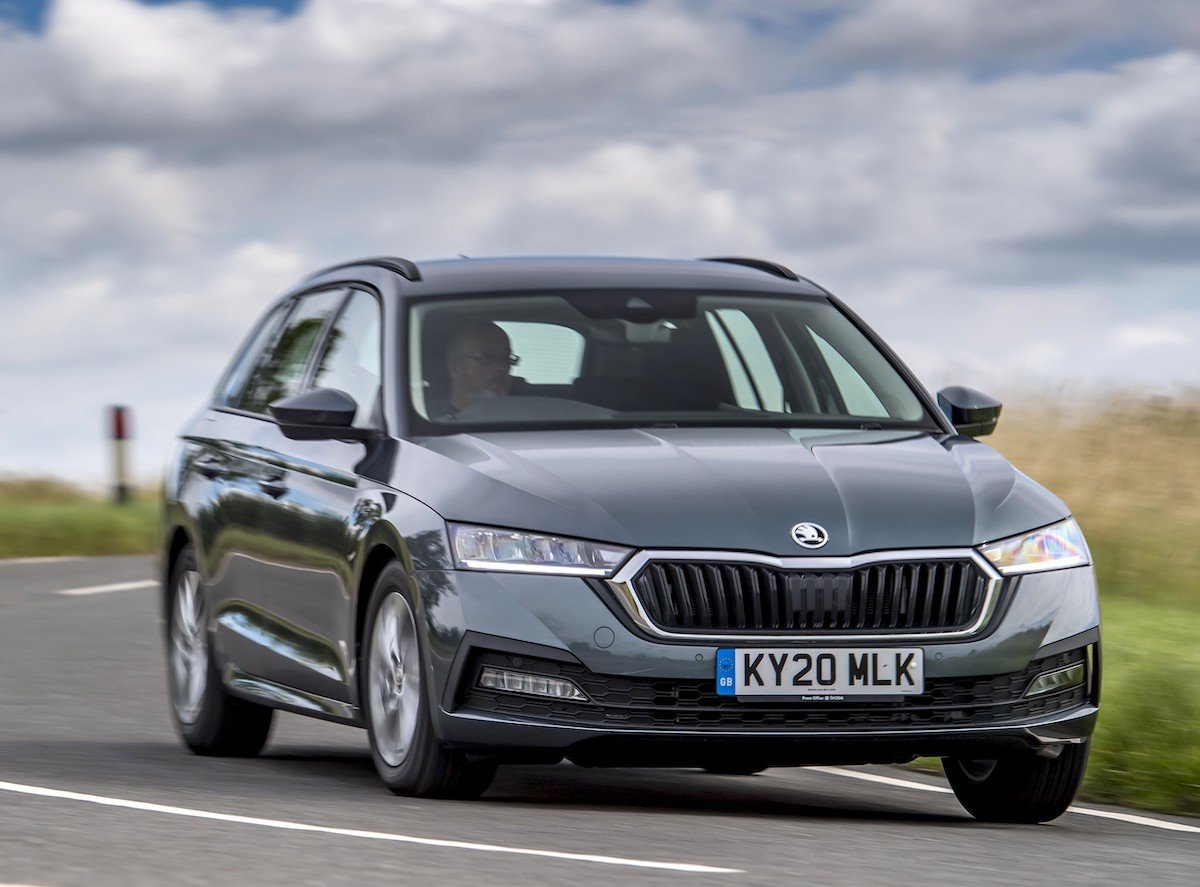 Estate: Skoda Octavia Estate
Euro NCAP safety rating: 5/5 stars (2013 models onwards)
The Octavia Estate is a slightly more sensible take on the Volkswagen Golf but with loads more space and a useful amount of safety kit as standard. The 2020-generation models onwards feel particularly high-tech, too. Read our expert review of the Skoda Octavia
Search for a used Skoda Octavia for sale on CarGurus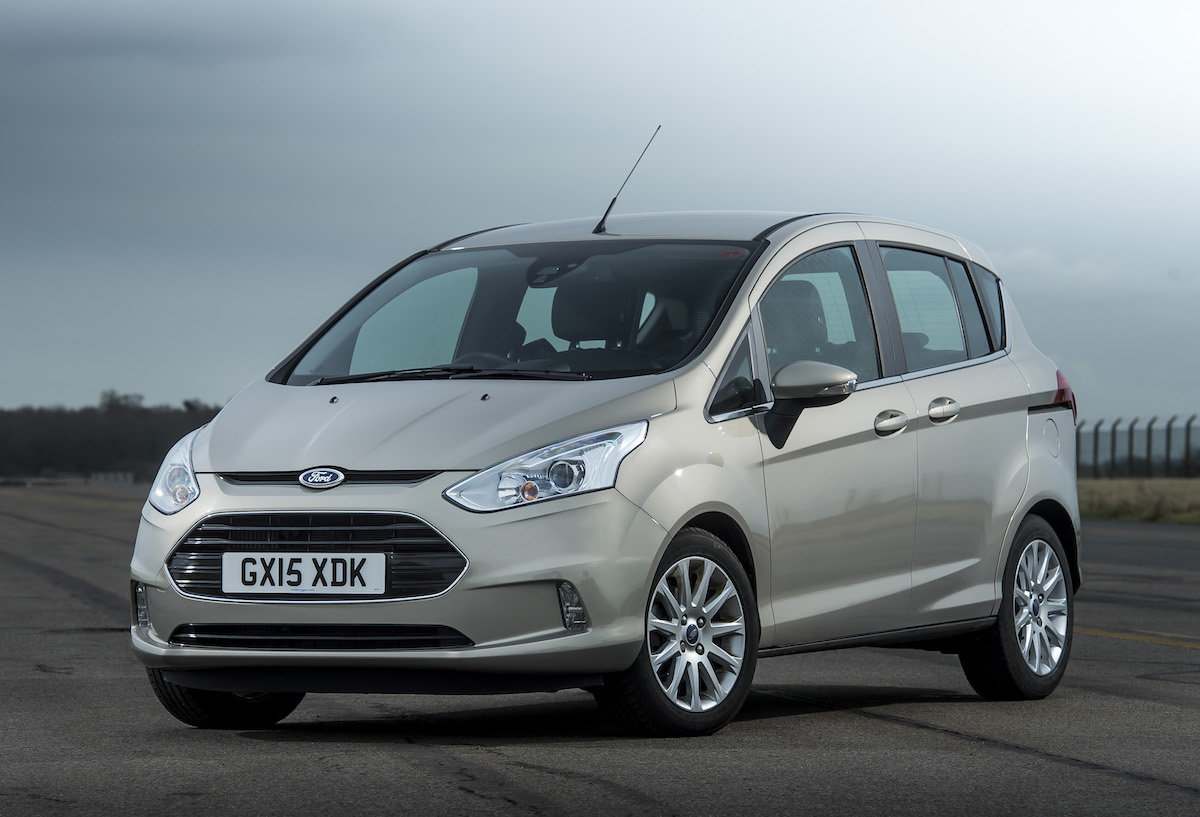 MPV: Ford B-Max
Euro NCAP safety rating: 5/5 stars
The B-Max is not the perfect all-rounder by any stretch, but it wins huge parent points for being a small car with sliding rear doors.
Read our expert review of the Ford B-Max
Search for a used Ford B-Max for sale on CarGurus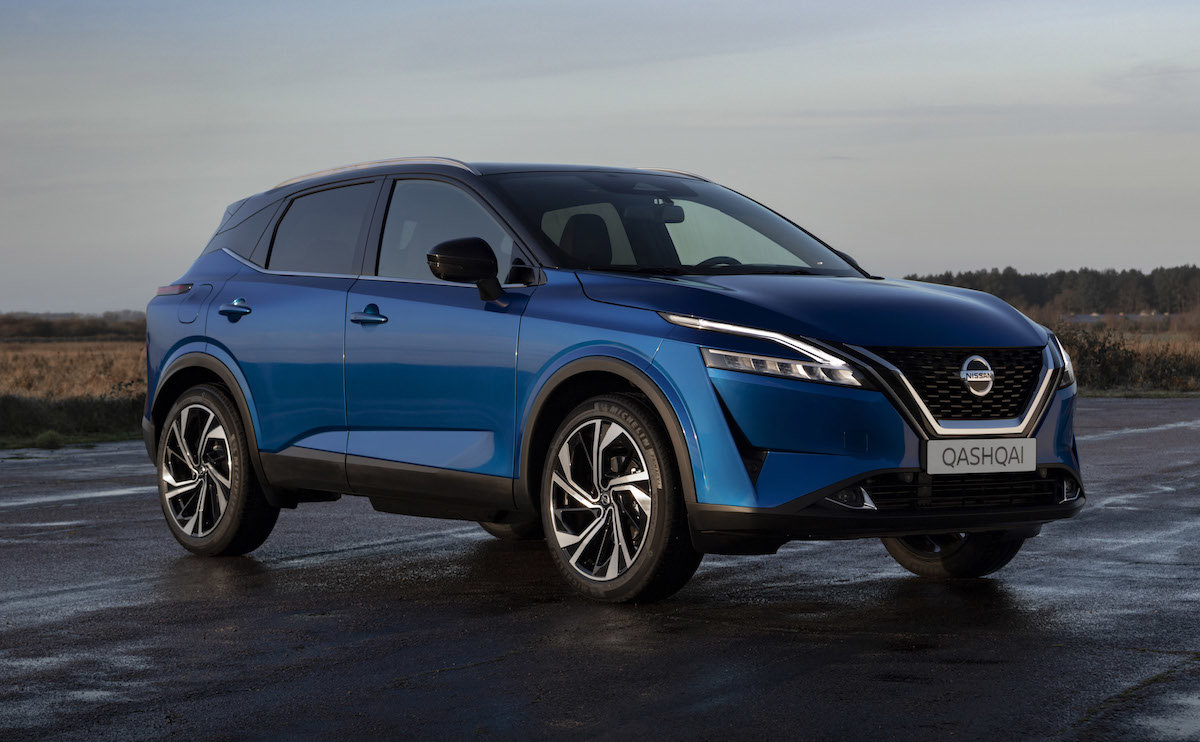 SUV: Nissan Qashqai.
Euro NCAP safety rating: 5/5 stars (2014 models onwards)
The Qashqai is the quintessential modern-day family crossover, combining SUV style with plenty of space and the running costs and high mpg of a conventional family hatchback such as the VW Golf or Audi A3.
Read our expert review of the Nissan Qashqai
Search for a used Nissan Qashqai for sale on CarGurus
Best Family Cars if Your Children Are Toddlers 2-5 Years
This is a wonderful age, when children are mobile, chatty and generally fun company. Yet they are also hungry little people who are capable of making more mess than you ever imagined, so any family car for this age should be easy to clean, with seats that will be resistant to squashed raisins, can withstand upturned juice cartons, and will wipe down with a wet cloth. At the same time, see if the centre armrest folds down and features cupholders, as children this age won't be able to reach into the bottom of doors to grab a bottle.
It's about this time in a child's life that parents might think about moving them from rear-facing to forward-facing Isofix child seats. These will be capable of growing with them over time, which means they're pretty big and bulky. So, check they are a compatible fit with any car you are thinking of buying, and also see that your children can easily step in and out of the car when the back door is open, as some cars can leave too little space for feet. Whether you have got an Alfa Romeo, an Audi, a Volvo or any other make of car, checking car-seat compatibility is easy - simply visit the website of the car seat manufacturer.
As with cars for babies, sunshades or tinted windows are an asset on a bright day. Yet while a panoramic roof may seem appealing for such weather, it is actually only going to make everyone hot, turning the car into a giant greenhouse – even with the blind closed – so given the choice, we would suggest giving it a miss. And on that note, ensure that there are air vents in the back so that the children feel the benefit of air conditioning on a hot day.
Books and toys will be part of their life by now, so your family car should have pockets in the backs of the front seats for holding their favourite stories. These are equally useful for toys and teddies.
The pushchair will be considerably less bulky than the equivalent for a baby, so you should be able to compromise a little on boot space in favour of styling if needed. For longer journeys, this is the age where gadgets and gizmos can come into their own, with a few CBeebies downloads helping pass time. So consider adding a tablet holder from the options list, and if it's not available then look into aftermarket examples that strap to the headrest of the seat in front of the child.
Hatchback: Audi A3 Sportback
Euro NCAP safety rating: 5/5 stars (2012 models onwards)
The Audi A3 Sportback makes for a fine family car – in fact, it's been named by CarGurus as the best used family car you can buy, following a survey of 2,000 parents and input from our team of expert car reviewers. Opt for the 1.0-litre TFSI petrol engine and you'll have a car that has a fine blend of style, performance, practicality and low running costs.
Read our expert review of the Audi A3
Search for a used Audi A3 on CarGurus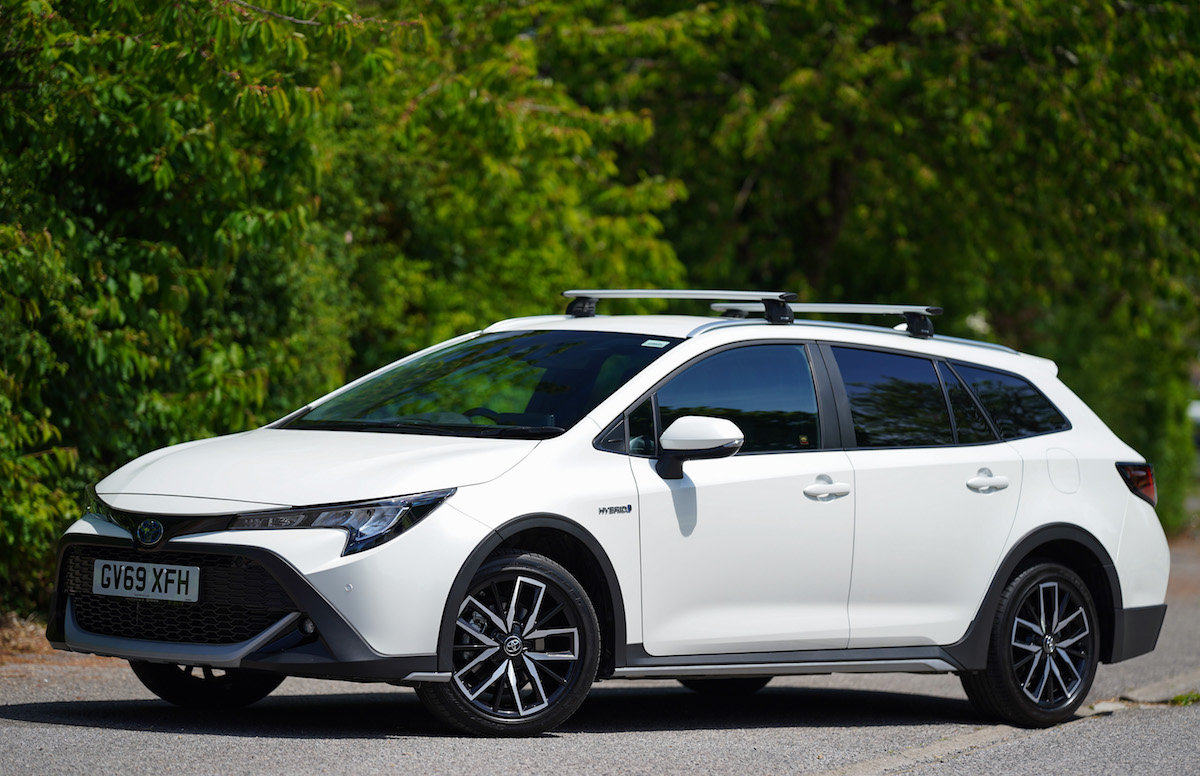 Estate: Toyota Corolla Hybrid
Euro NCAP safety rating: 5/5 stars (2019 models onwards)
The Corolla is a seriously good family car, particularly in estate form where it combines easy hybrid driving manners with lots of boot space. Toyota has really paid attention to the driving experience and interior too – as a result the Corolla feels like an extremely high-quality car, with a much better touchscreen infotainment system than Toyota's previous efforts.
Read our expert review of the Toyota Corolla Hybrid
Search for a used Toyota Corolla on CarGurus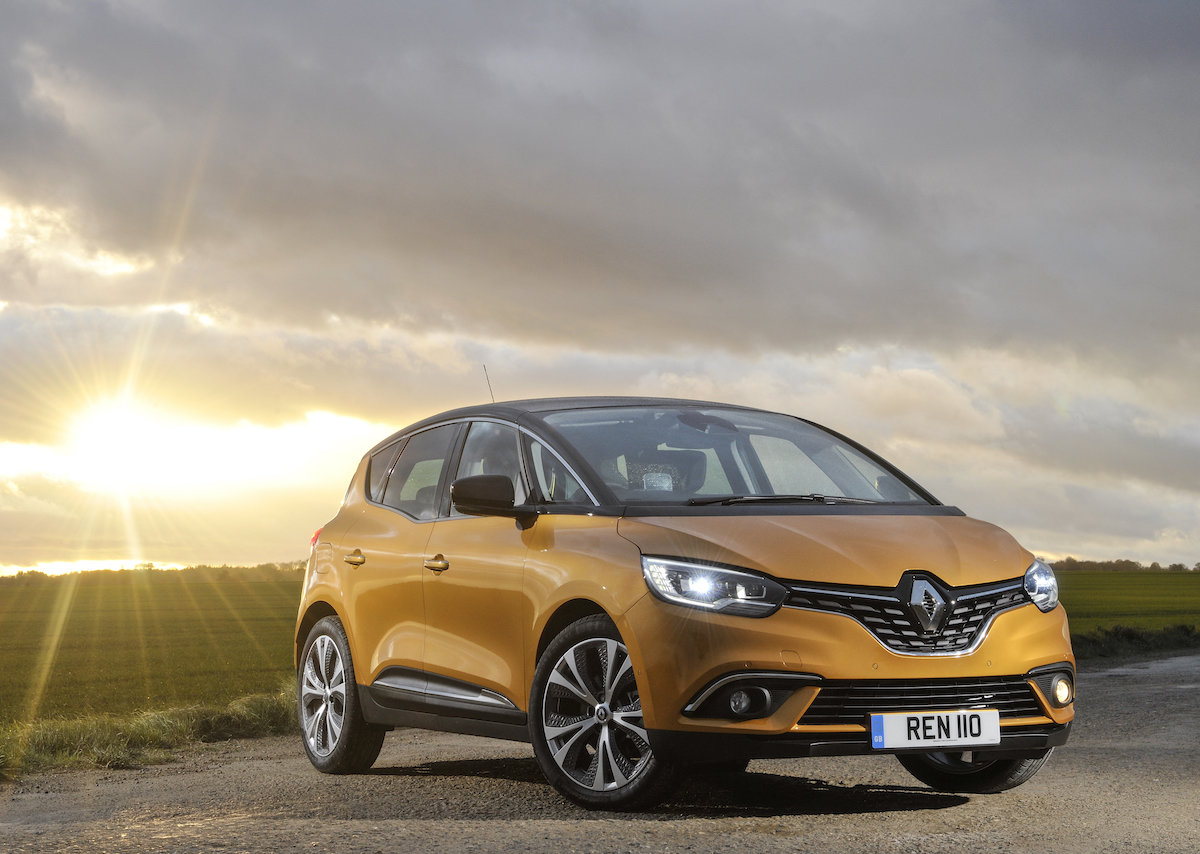 MPV: Renault Scenic
Euro NCAP safety rating: 5/5 stars (2016 models onwards)
MPVs such as the Renault Scenic might be a dying breed, but they still offer loads of family-friendly practicality thanks to their roomy and versatile interiors. Throw in lots of standard safety features for a five-star Euro NCAP rating, and it's easy to see why a Scenic makes for a strong contender.
Read our expert review of the Renault Scenic
Search for a used Renault Scenic on CarGurus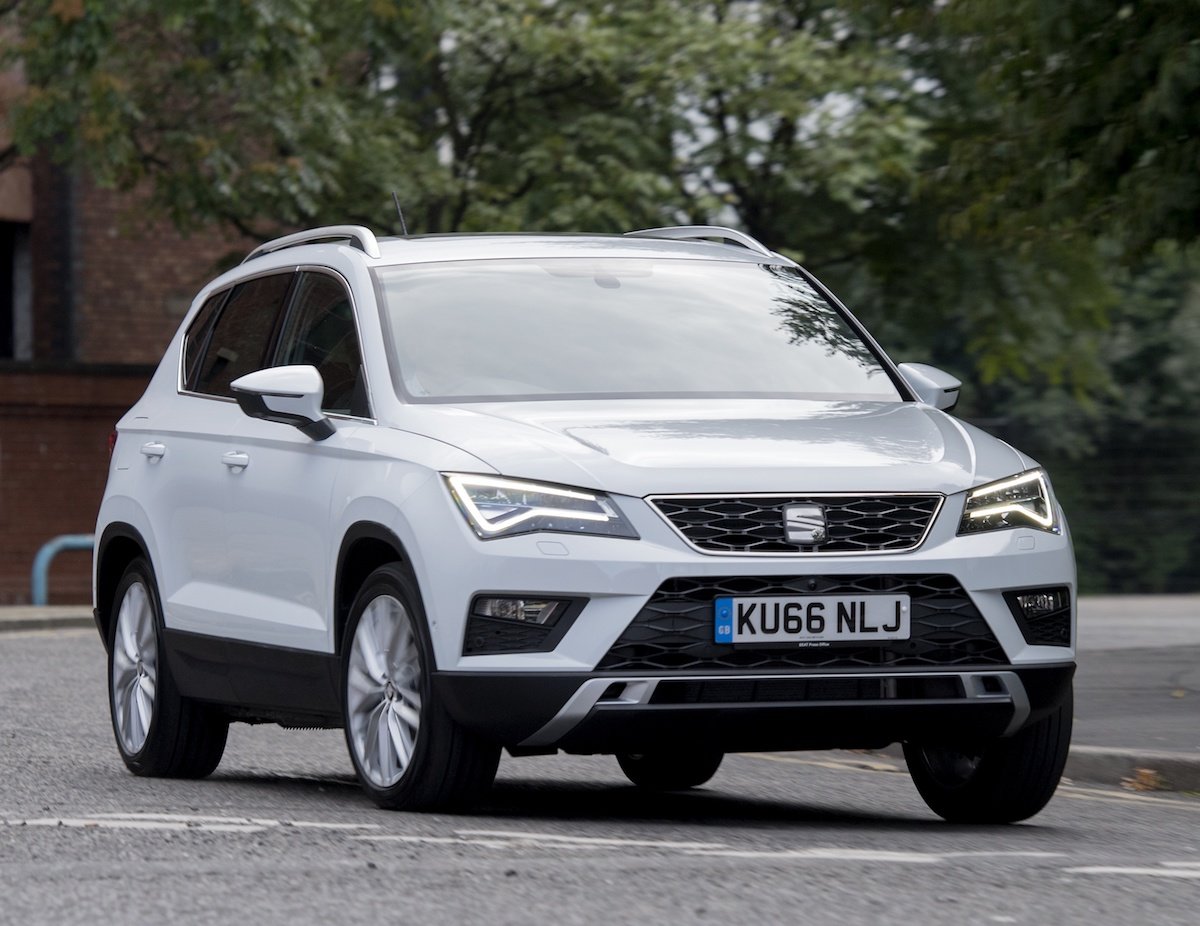 SUV: Seat Ateca
Euro NCAP safety rating: 5/5 stars
While it's based on the Volkswagen Tiguan the Seat Ateca is distinctly more nimble when it comes to the driving experience while maintaining that desirable elevated driving position and a roomy interior. Expect plenty of connectivity and driving assistance features such as cruise control on almost every trim. For something else that's fun to drive, practical and good value, a Mazda CX-5 is another great option.
Read our expert review of the Seat Ateca
Search for a used SEAT Ateca on CarGurus
Best Family Cars if Your Children Are School Age 5-11
Hurrah! Buggies are a thing of the past, but don't think you'll get off that lightly, because there's always something else to put in the boot. For children of school age, that's most likely to be a scooter, a balance bike or their first bicycle, so you need to size up whether these things will fit alongside the cage for the puppy that they will have inevitably persuaded you is just what the family needs.
Of course, if you have several children of a similar age, then you may need to load up several bicycles which means it's time for a bike rack. These can attach to the roof or rear of a car, so consider what fittings options are offered by any car you're thinking of buying and whether you want to be lifting bikes high on to the roof or would prefer to load them at the back. The appeal of a roof rack is it can double up for carrying a roof box – just the thing for holidays.
Some cars feature an Isofix fitting for a child seat on the front passenger seat, which can make each journey a more social time for parents and children, especially on the daily school run, so if that appeals check whether the car comes with it. If you find yourself in need of more than five seats, because of the expanding family or giving rides to friends or family, a seven-seat car could be in order. People carriers and SUVs will be your best option. Check that the third row of seats are easy to raise and lower, and that there are air vents in the roof or sides of the car as the rearmost window won't open and they'll need to keep cool.
One final tip is to have a luggage guard fitted to the boot. This will prove invaluable when the car's loaded to the gunnels, as it will keep the passenger compartment safely divided from the boot.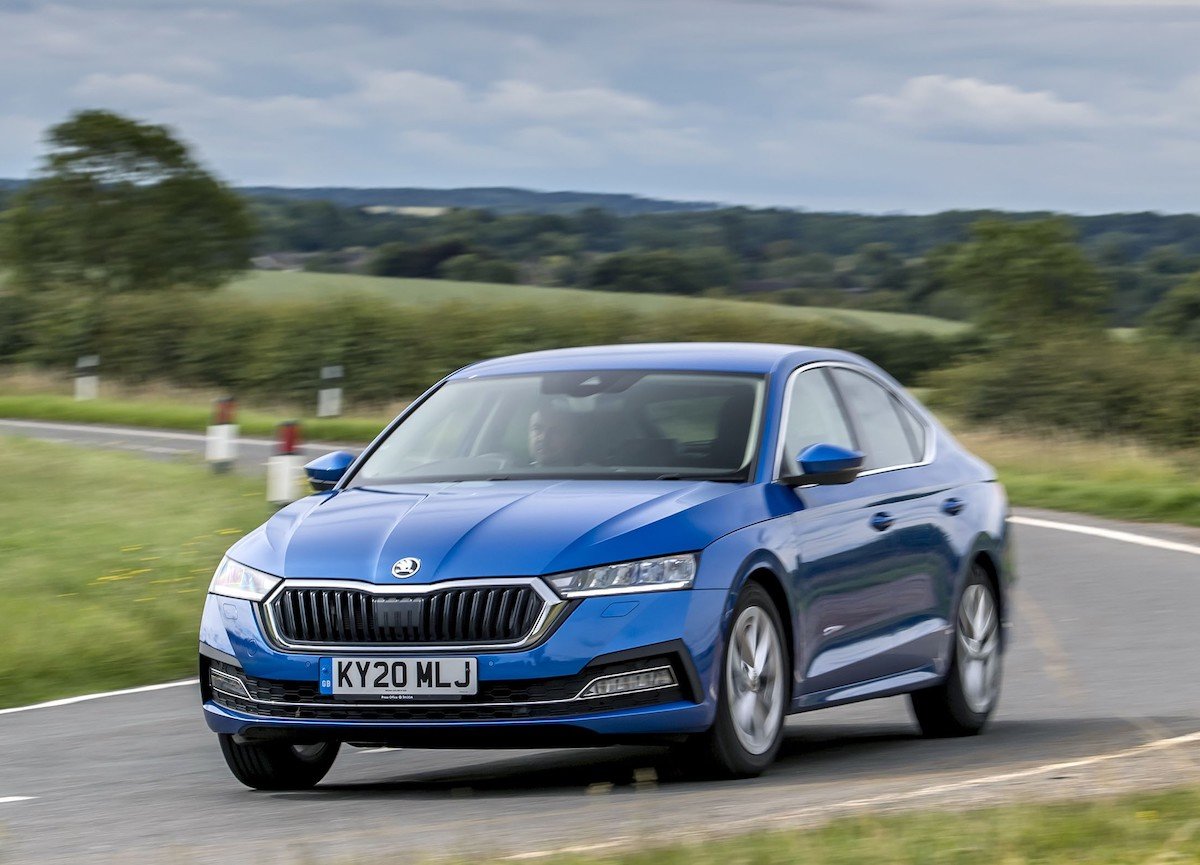 Hatchback: Skoda Octavia
Euro NCAP safety rating: 5/5 stars (2013 models onwards)
If you don't fancy an estate car then a Skoda Octavia is among the most practical family hatchbacks of all thanks to its huge boot. Regardless of if you opt for petrol or diesel power, fuel economy should be excellent.
Read our expert review of the Skoda Octavia
Search for a used Skoda Octavia for sale on CarGurus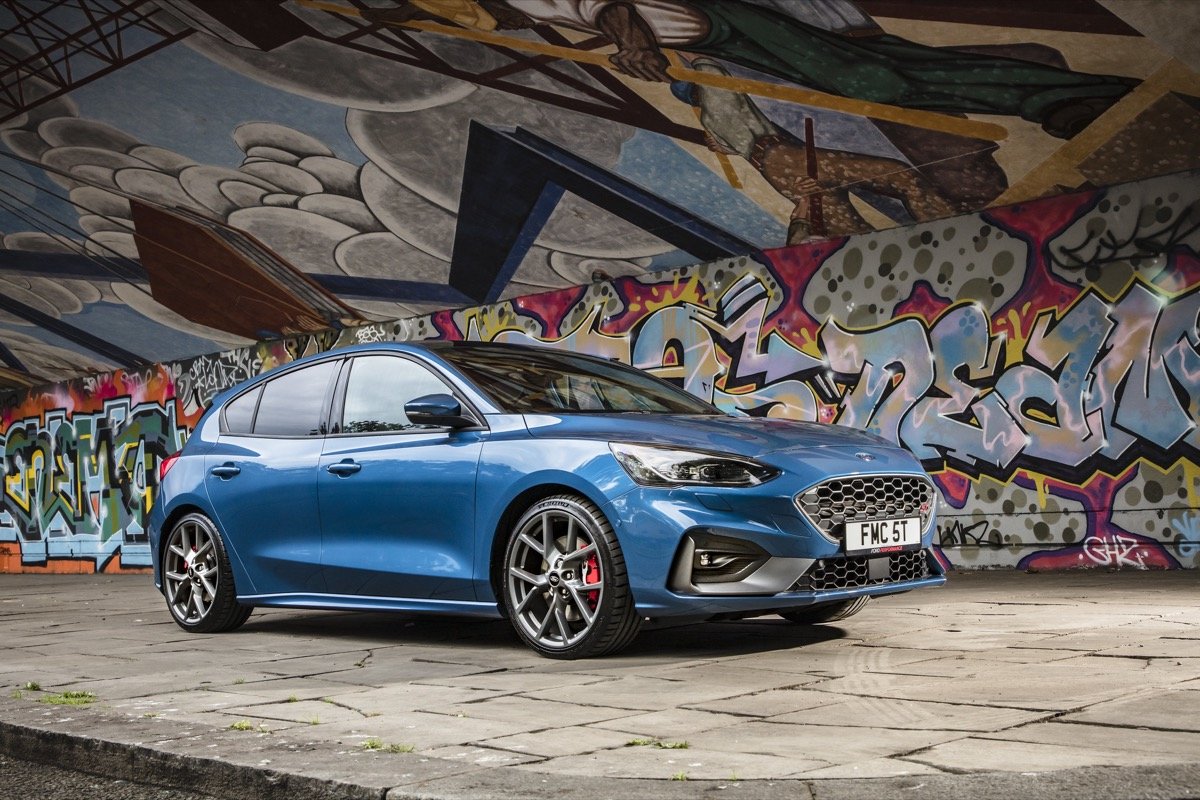 Estate: Ford Focus
Euro NCAP safety rating: 5/5 stars (2012 models onwards)
The latest Ford Focus takes all the best bits about its predecessors (most importantly the great driving experience) and adds a good helping of practicality. The estate version makes a great family car.
Read our expert review of the Ford Focus
Search for a used Ford Focus on CarGurus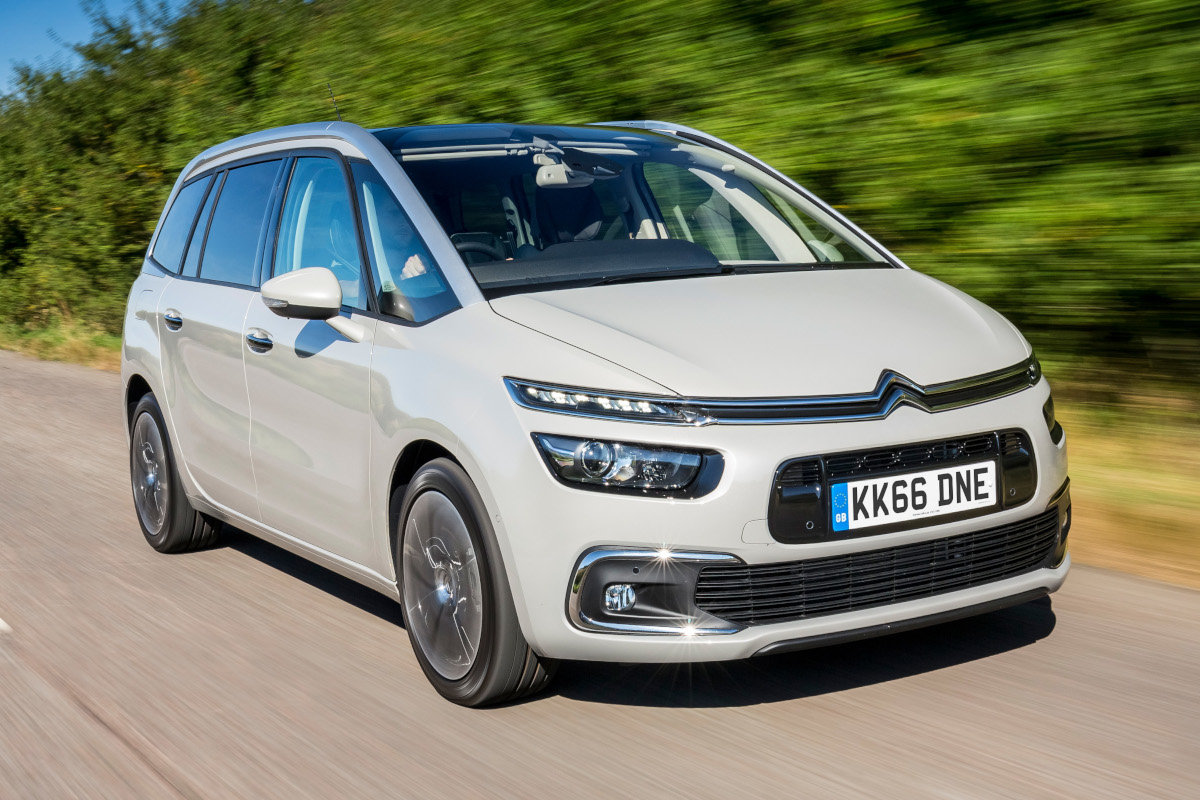 MPV: Citroen Grand C4 Picasso/Spacetourer
Euro NCAP safety rating: 5/5 stars (2013 models onwards)
Previously known as the Grand C4 Picasso and later as the Spacetourer, Citroen's seven-seater MPV is a spacious, comfortable and airy delight with a third row of seats that is simple to access. It's a superb car for growing families.
Read our expert review of the Citroen Grand C4 Picasso
Search for a used Citroen Grand C4 Picasso on CarGurus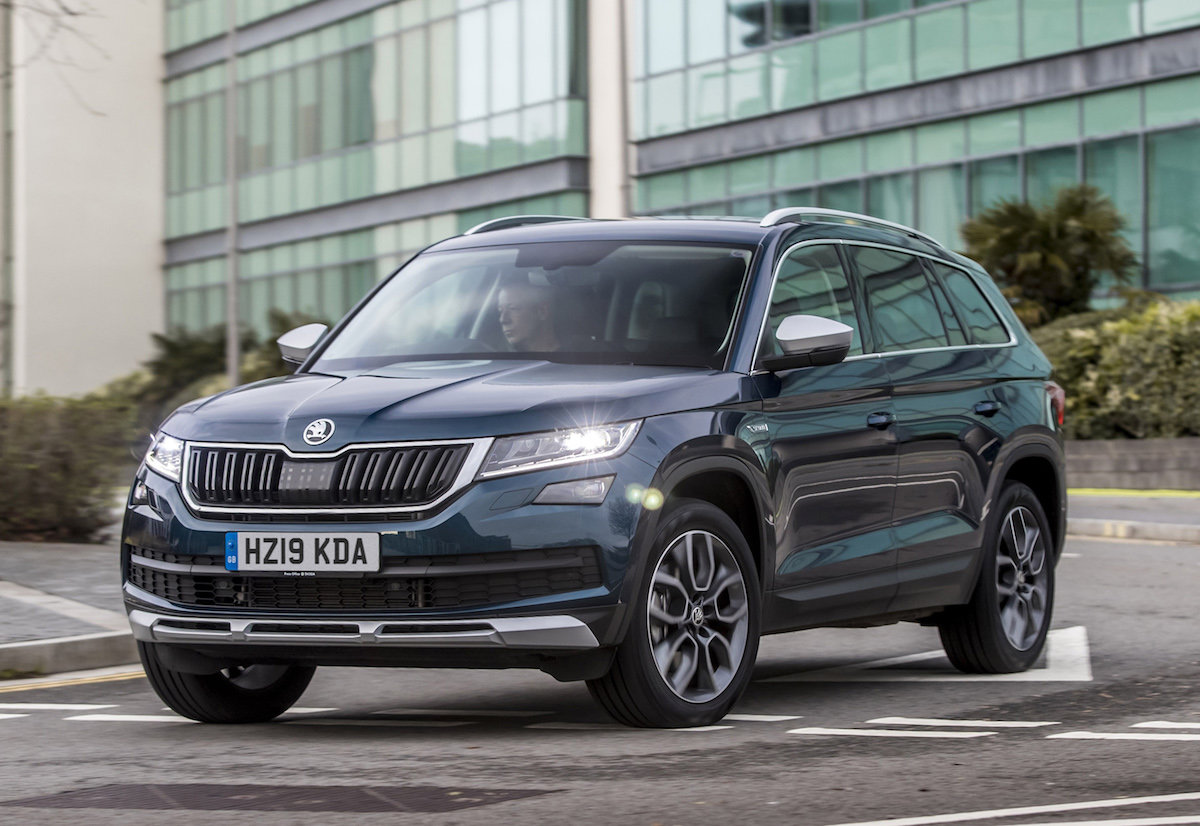 SUV: Skoda Kodiaq
Euro NCAP safety rating: 5/5 stars
Available in five-seater and seven-seater configuration, the Kodiaq is a practical and desirable family SUV that comes complete with low running costs and an elevated ride height for that commanding driving position. If having three individual rear seats in the second row is high on your list of priorities, the Peugeot 5008 is well worth a look, too.
Read our expert review of the Skoda Kodiaq
Search for a used Skoda Kodiaq on CarGurus
Best Family Cars if Your Children Are Teenagers
Teenagers want their own space and won't be shy in telling you as much when you're stuck in the car. That means you should look for a car with individual back seats – MPVs and some SUVs offer these – or at least one that offers space to stretch out in.
Most of them will also refuse to go anywhere without their phone. That means any car with USB-type charging ports in the back is alright with the kids. And as they get older, parties of the teenage sort will beckon, so be prepared to have to ferry them there and return with an unexpected number of friends…
Durability is also an issue with clumsy teenagers about the place but one that's difficult to predict in a showroom environment. All we can say is, good luck!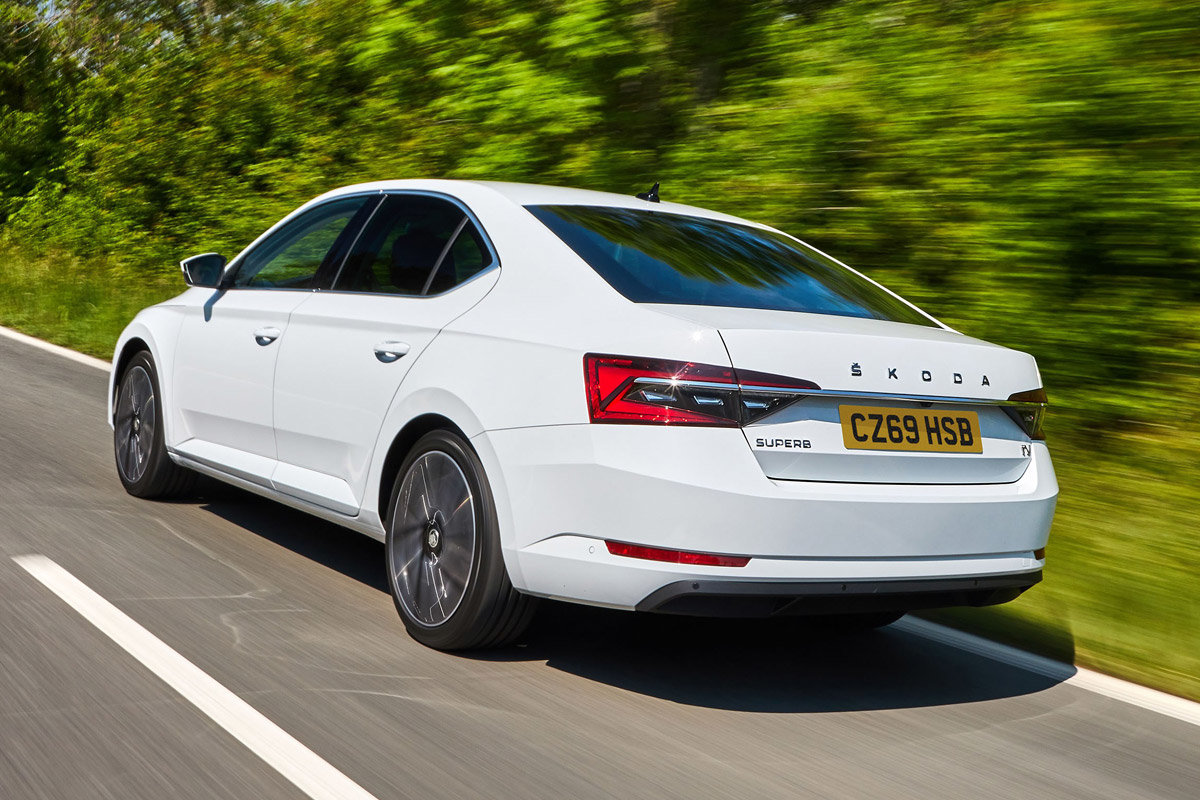 Hatchback: Skoda Superb
Euro NCAP safety rating: 5/5 stars (2009 models onwards)
As you can probably tell by now, Skoda builds some fantastic family cars. Even in hatchback guide the Superb is roomy enough for a family of five, their luggage – and the kitchen sink.
Read our expert review of the Skoda Superb
Search for a used Skoda Superb on CarGurus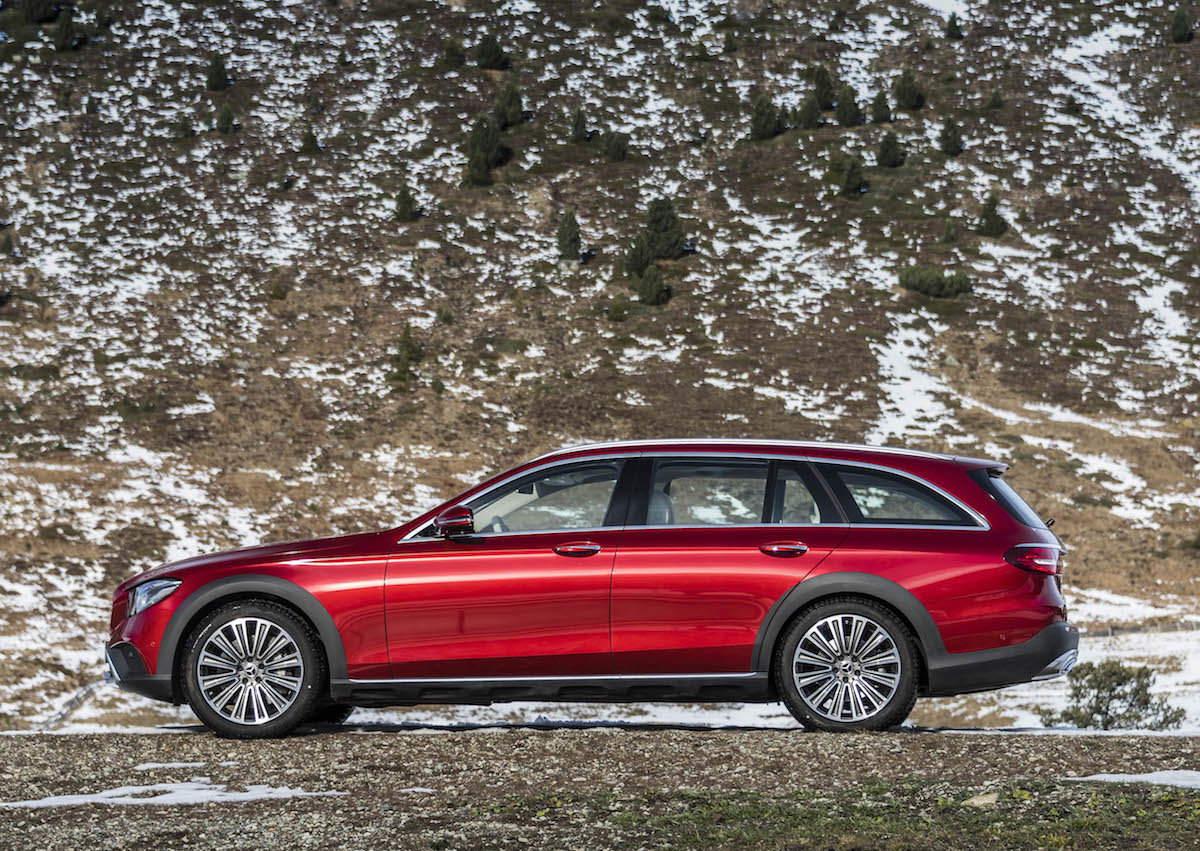 Estate: Mercedes E-Class
Euro NCAP safety rating: 5/5 stars (2010 models onwards)
If there's one car that can claim to match the Superb for space then the Mercedes E-Class Estate is it. The boot of the latest model offers a whopping 640 litres of space with the rear seats in place. Combined with lots of tech and a supremely comfortable ride, it makes the E-Class a great option for family holidays.
Read our expert review of the Mercedes-Benz E-Class
Search for a used Mercedes-Benz E-Class on CarGurus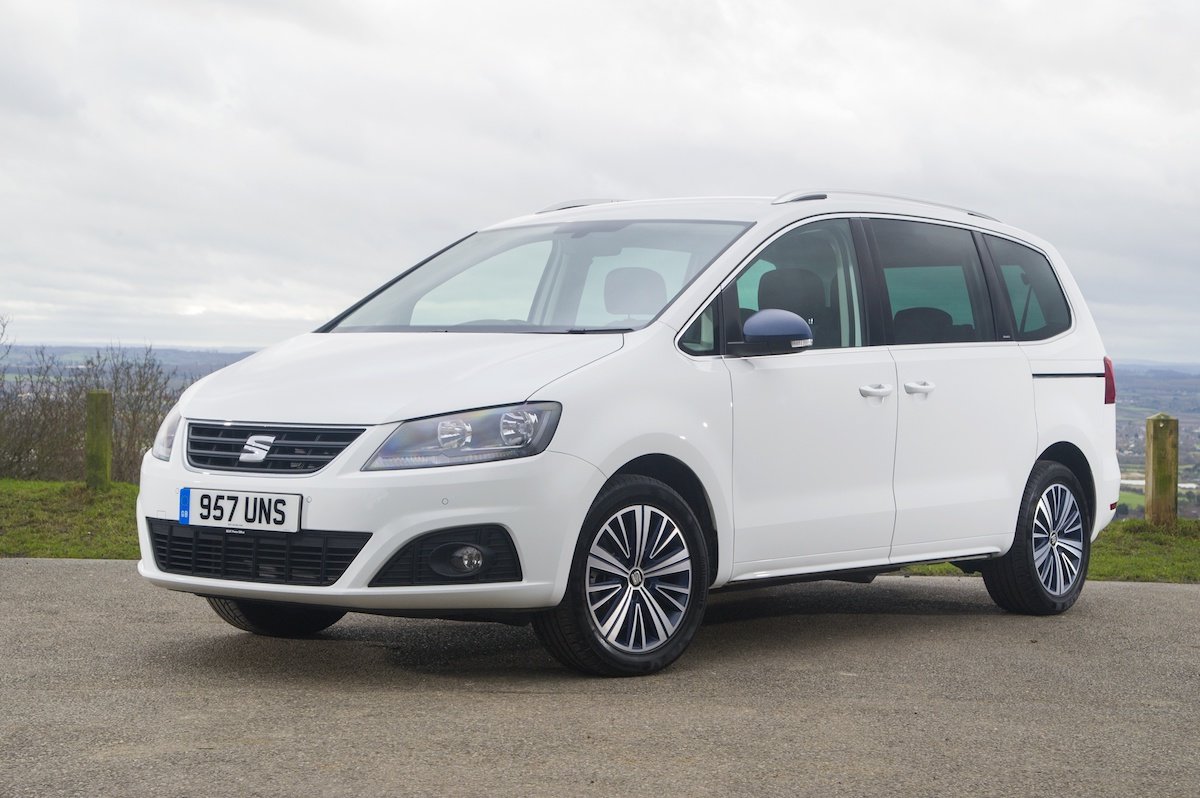 MPV: Seat Alhambra
Euro NCAP safety rating: 5/5 stars (2010-2019). 4/5 stars (2019 onwards)
The Alhambra, along with its sister car the Volkswagen Sharan, are old-school MPVs that place space ahead of styling. The result is not only lots of room, but also incredible versatility when it comes to configuring the seats. It might look like one for the pragmatists, but but as an all-rounder an Alhambra or Sharan are hard to beat.
Search for a used Seat Alhambra on CarGurus
Search for a used Volkswagen Sharan on CarGurus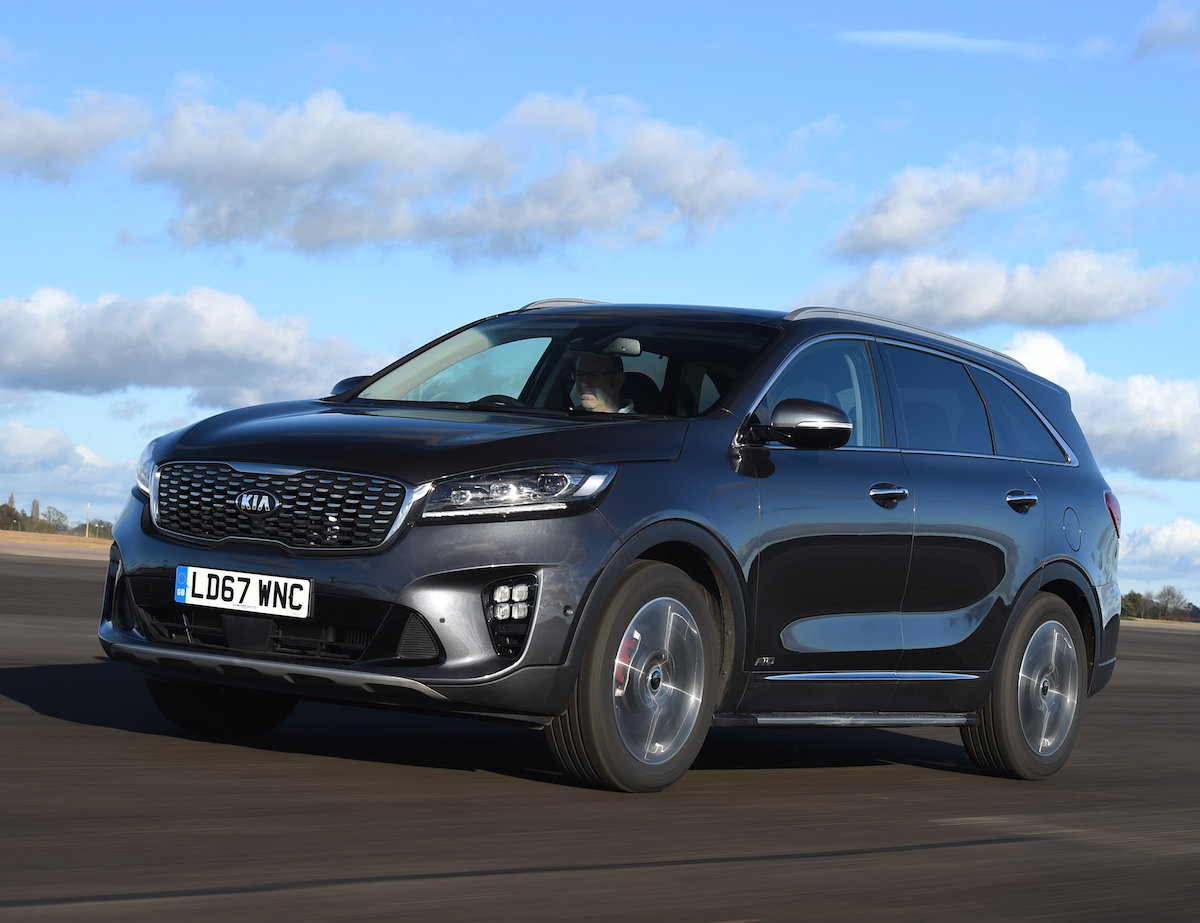 SUV: Kia Sorento
Euro NCAP safety rating: 5/5 stars (2009 models onwards)
As a family SUV the Sorento ticks an awful lot of boxes. It's extremely well equipped (most models come with an excellent infotainment system), there's a third row of seats to turn it into a seven seater, it looks smart, and the the diesel engine gives it gutsy performance. Throw in the peace of mind of a seven-year manufacturer-backed warranty from new and the Sorento looks set to be a great, hassle-free option that doesn't sacrifice on that all-important SUV style. If you need to widen your search, the mechanically similar Hyundai Santa Fe is equally as recommendable.
Read our expert review of the Kia Sorento
Search for a used Kia Sorento on CarGurus
Related Topics: