Car sales are big business in the UK. Not only do we still employ thousands of workers in car factories across the country, but many British companies supply parts to those factories too, as well as factories abroad.
But it isn't just the manufacture of cars that's important; it's also the sale, servicing and repair of them. In fact, more than 860,000 people all told work in all of the various different automotive sectors across Britain – so the state of the car market has a big impact on the UK economy.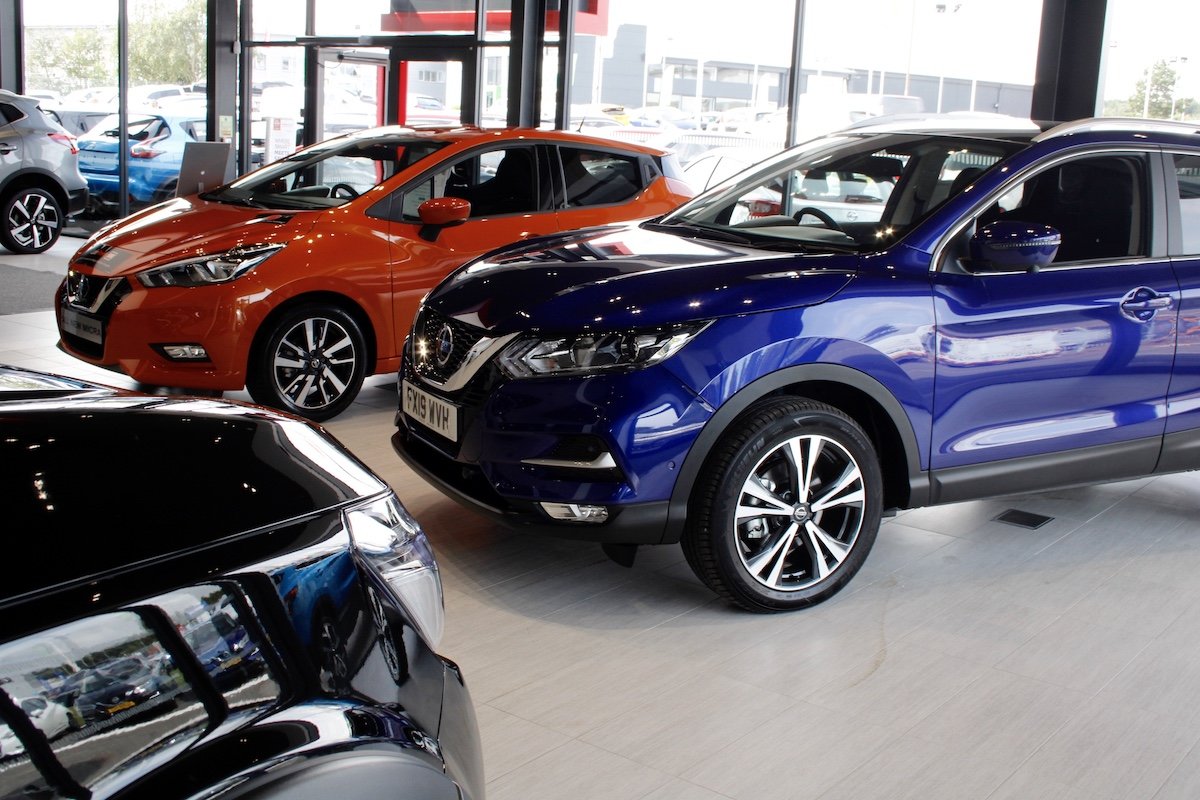 After a huge dip in sales in 2020 due to the COVID-19 pandemic, the market is in the process of bouncing back. Both new and used car sales are up, though both sectors face their own individual challenges, as we'll explain below.
Meanwhile, the types of cars people are buying tells an interesting story. The prevalence of SUVs and premium brands within the top 10 best-seller lists for both new and used cars shows just how many buyers are ready and willing to pay extra for cars like these, over and above the mainstream hatchbacks and saloons that used to dominate these charts.
So without further ado, here's our guide to what's been happening on the new and used car markets so far in 2021 – and which models British buyers want to get their hands on the most.
New Car Sales in the UK
Sales of new cars have taken a bit of a beating in 2021. There are a couple of reasons for this, and chief among them is the worldwide shortage of electronic components such as computer chips, or semiconductors.
The reason for this can be traced back to the pandemic. When the first lockdowns took hold in 2020, car factories ground to a halt. However, demand for electronic devices like TVs, phones and gaming consoles increased, so computer chip producers that had previously been supplying car manufacturers switched their supply to electronics firms instead.
Now, though, demand for new cars has returned – but the component manufacturers still face high demand from their other customers as well. As a result, they simply can't make these electronic components fast enough to meet the demand.
As a result, many car makers can only make cars as quickly as they can get hold of the chips to put in them. That's slowing production down, and consequently causing a problem with supply, and as a result, longer waiting lists for customers wanting to order new cars.
At the same time, car factories, parts suppliers and dealers alike have been dogged by staff absences, either due to Covid-19 itself or as employees have had to self-isolate due to close contacts with people who have tested positive, which have forced them to halt or slow production. All of these stoppages combined are putting considerable strain on the supply chain.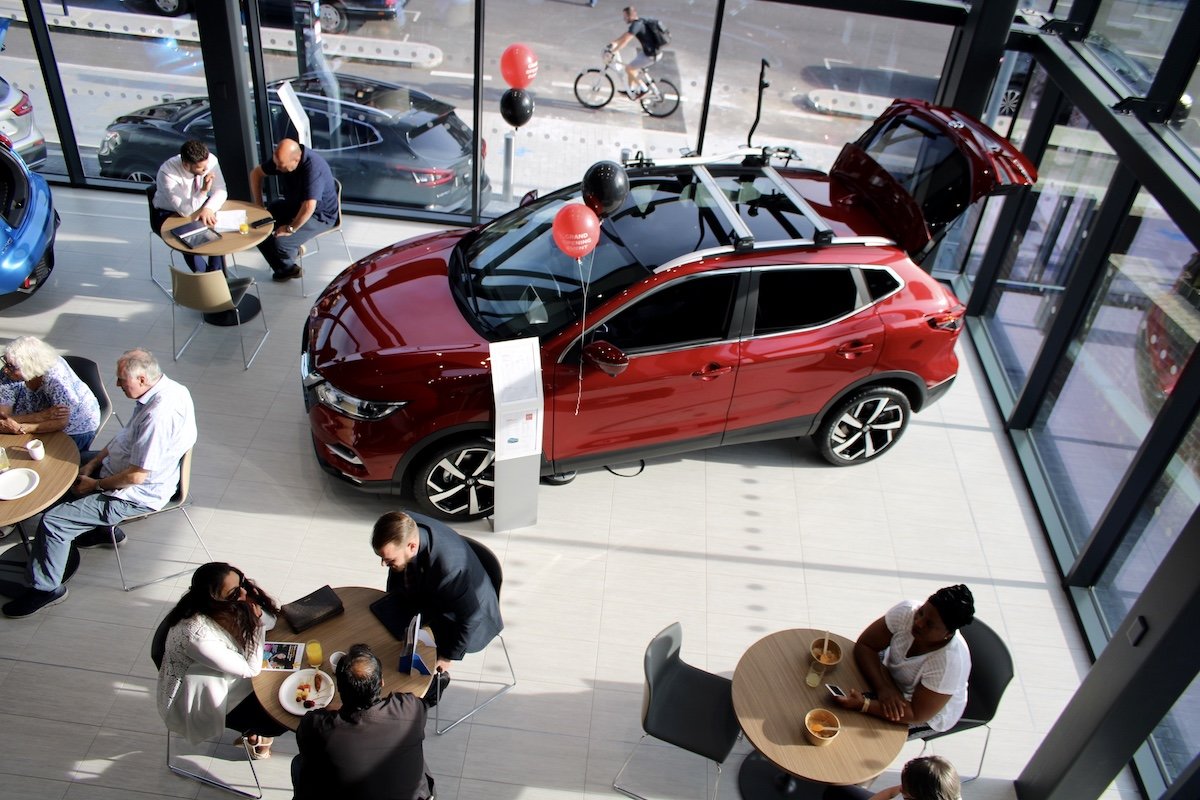 The results in the new car sales charts are plain to see. While sales in the first half of the year were up compared with the same period last year – which is to be expected given showrooms weren't even open for large parts of 2020 – they've still yet to reach pre-pandemic levels, with many manufacturers struggling to supply enough cars to meet demand.
October was a challenging month for new car registrations, which were down -24.6% year-on-year, with 106,265 vehicles registered. The disappointing result is a reflection of the impact of the global semiconductor shortage on new car production.
While overall sales were down in October, there was another boost in demand for electric cars, with registrations up by 73.1% to 16,155 cars. Year-to-date, new car registrations remain 2.8% higher than they were at the same point in 2020.
Mike Hawes, the chief executive of the Society of Motor Manufacturers & Traders (SMMT), said: "The current performance reflects the challenging supply constraints, with the industry battling against semiconductor shortages and increasingly strong economic headwinds as inflation rises, taxes increase and consumer confidence has weakened. Electrified vehicles, however, continue to buck the trend, with almost one in six new cars registered this year capable of zero-emission motoring, growth that is fundamental to the UK's ability to hit its net zero targets. With next year looking brighter, and even more new models expected, the continuation of this transition will depend on the preservation of incentives that overcome the affordability barrier, and the ability of the public and private sectors to increase public on street charging to allay EV driver concerns."
The 10 Best-Selling New Cars in the UK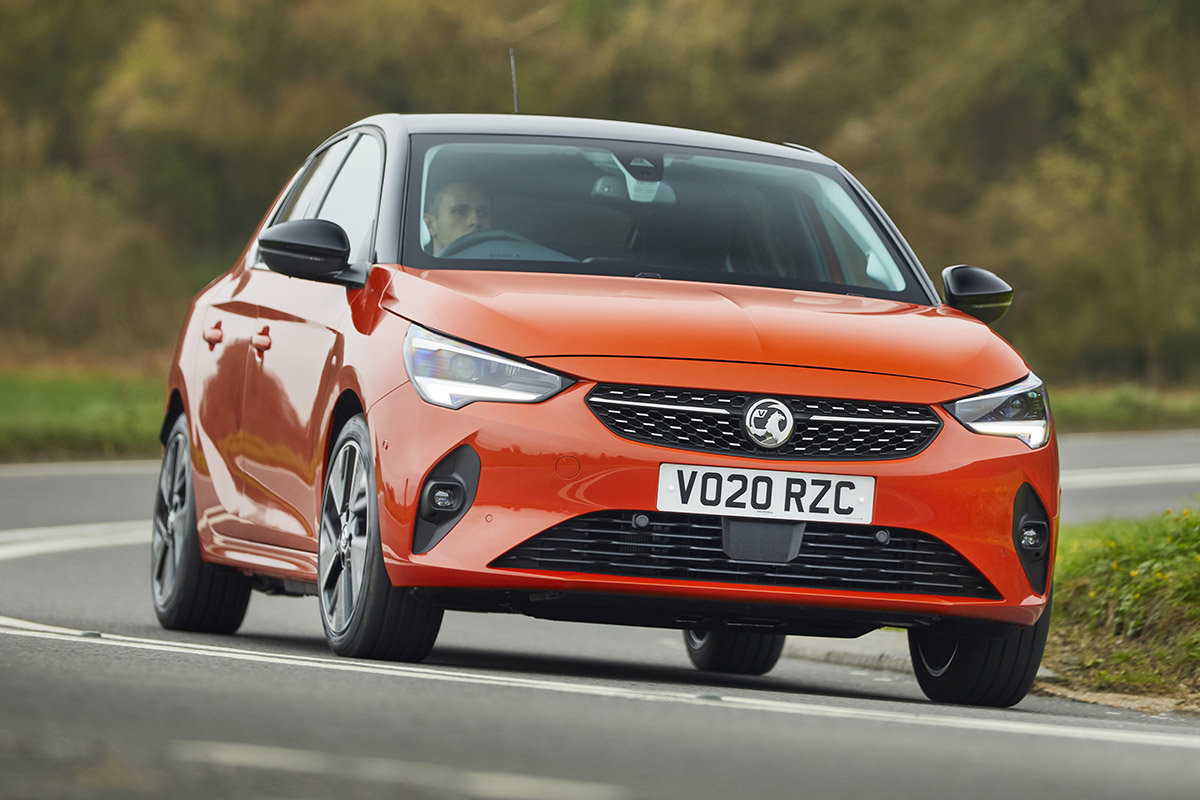 1. Vauxhall Corsa
New sales year-to-date: 35,183
The dominance of the Corsa in the sales charts this year has been quite remarkable; Vauxhall has sold 3,000 more of them than Ford has sold Fiestas, and we're only just half-way through the year. Tempting finance deals and smart looks have helped the Corsa's popularity along, and an all-electric variant has doubtless broadened its appeal too.
Read our expert review of the Vauxhall Corsa
Search for a used Vauxhall Corsa on CarGurus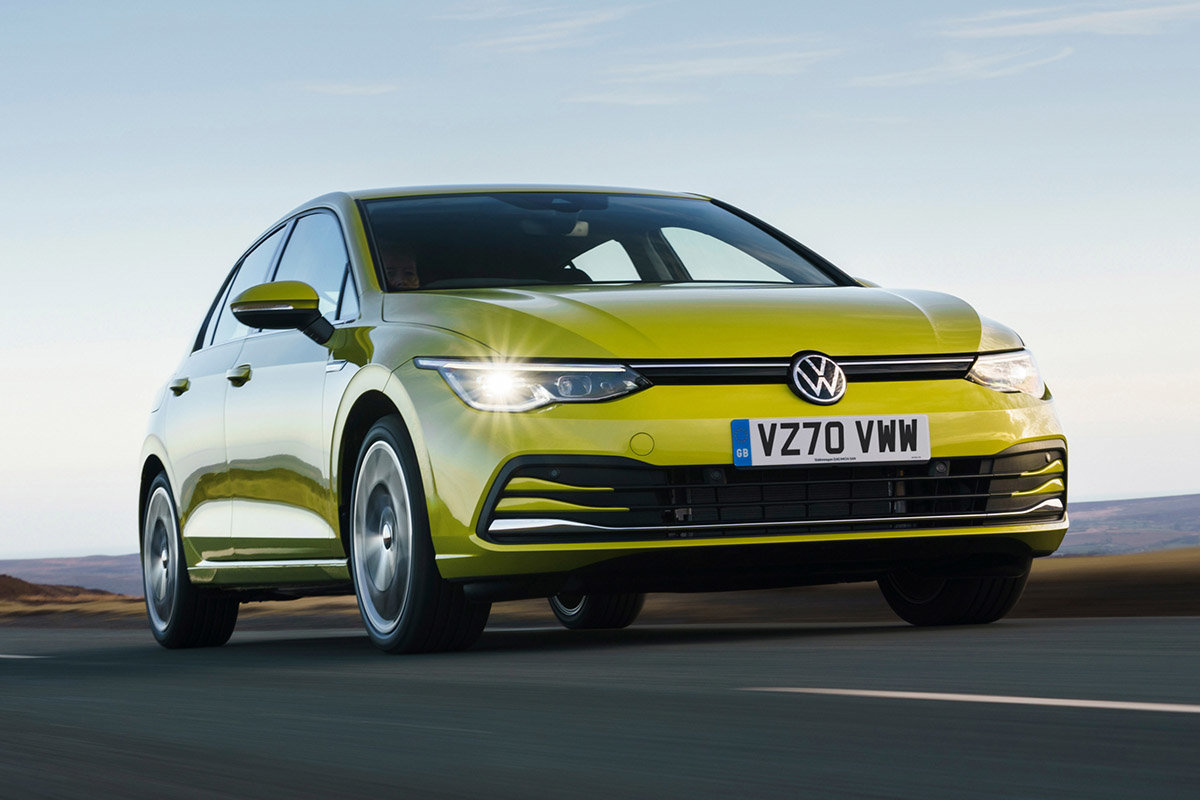 2. Volkswagen Golf
New sales year-to-date: 27,754
The arrival of the eighth-generation version has done little to dent Britain's enthusiasm for the Golf; indeed, it seems buyers love the flashy touch-sensitive interior and lengthy equipment lists of this latest model. And now that the range is complete with the addition of the GTI and R versions, its popularity will only increase.
Read our expert review of the Volkswagen Golf
Search for a used Volkswagen Golf on CarGurus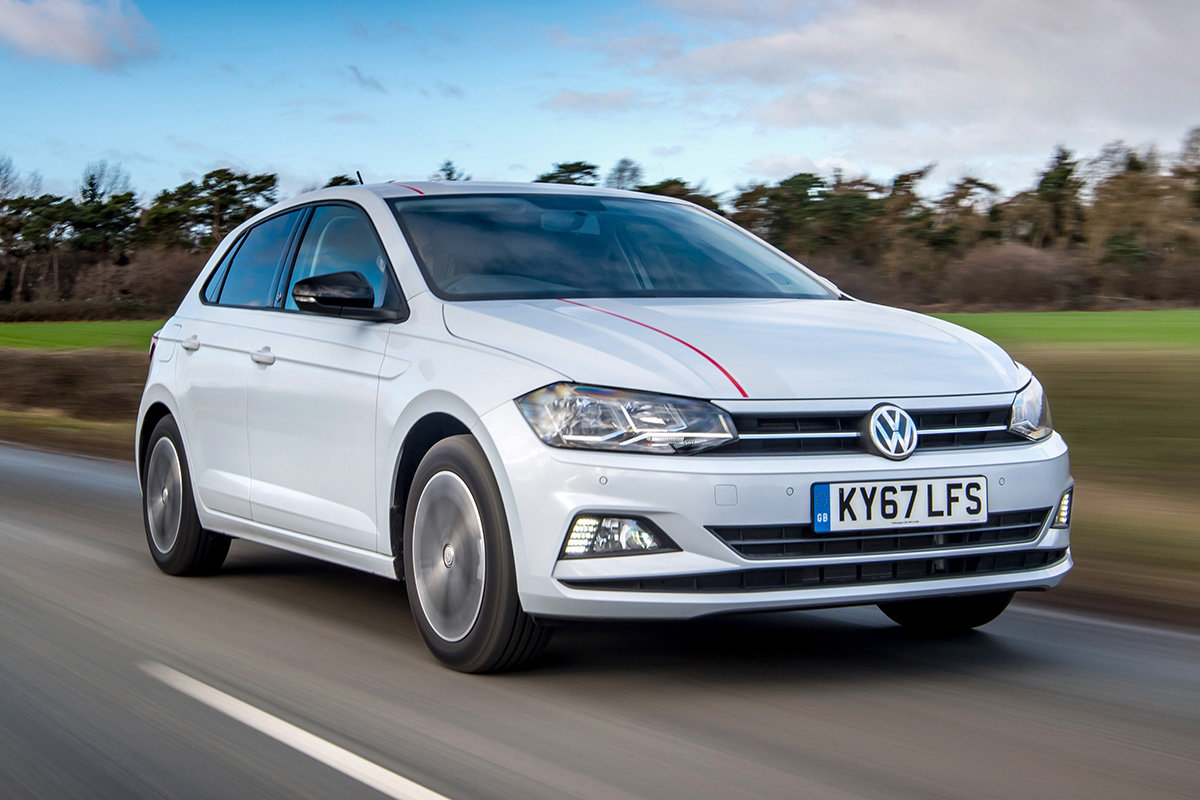 3. Volkswagen Polo
New sales year-to-date: 27,591
The Polo is a perennial favourite of British buyers, and this latest version with its solid interior, generous space and excellent range of engines deserves its place in this list. It might slip down slightly in coming months as a facelift is rolled out, though.
Read our expert review of the Volkswagen Polo
Search for a used Volkswagen Polo on CarGurus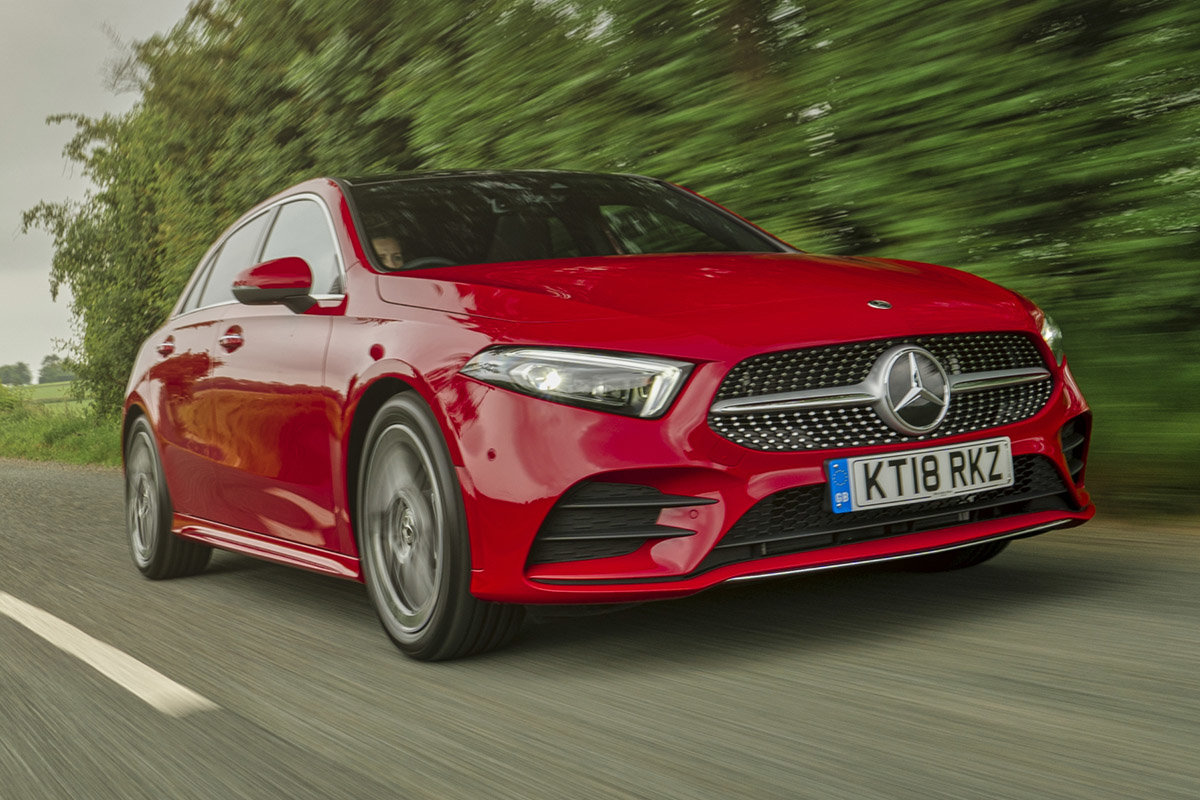 4. Mercedes-Benz A-Class
New sales year-to-date: 27,183
Competitive finance deals have made the Mercedes A-Class the doyen of British buyers seeking something just a little more special than the norm. Its smart looks and stylish interior elevate it above fellow family hatchbacks, and have helped it to its place as the best-selling premium-badged car in the UK.
Read our expert review of the Mercedes-Benz A-Class
Search for a used Mercedes-Benz A-Class on CarGurus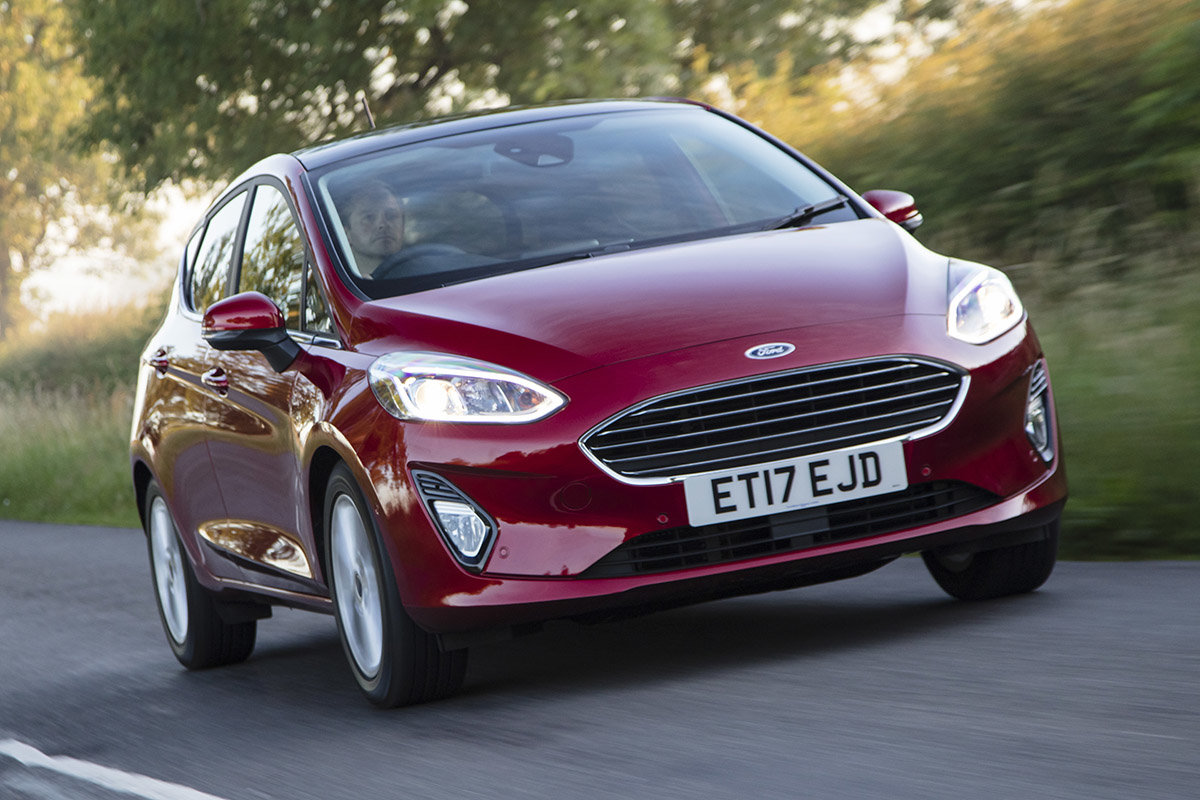 5. Ford Fiesta
New sales year-to-date: 26,899
Time was the Ford Fiesta was unbeatable, but these days it must play second fiddle to the Vauxhall Corsa. Mind you, that doesn't make it a duffer by any stretch; the Fiesta is still great to drive and comfortable, and it's even better now it has a new range of mild hybrid engines.
Read our expert review of the Ford Fiesta
Search for a used Ford Fiesta on CarGurus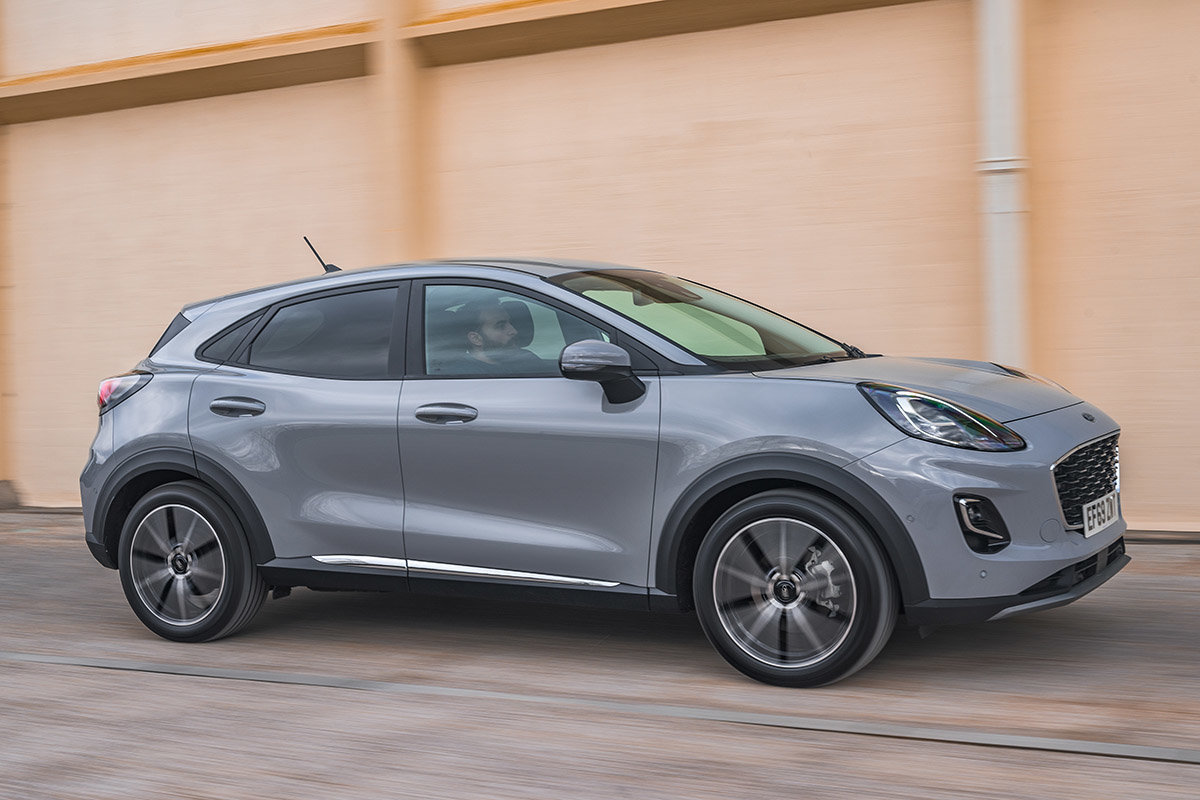 6. Ford Puma
New sales year-to-date: 26,744
We love the Ford Puma for its clever boot and excellent road manners. And it seems buyers are fans, too, which is all the more impressive when you remember the Puma only comes in high-spec versions with high-tech mild hybrid engines – there's no affordable entry-level model.
Read our expert review of the Ford Puma
Search for a used Ford Puma on CarGurus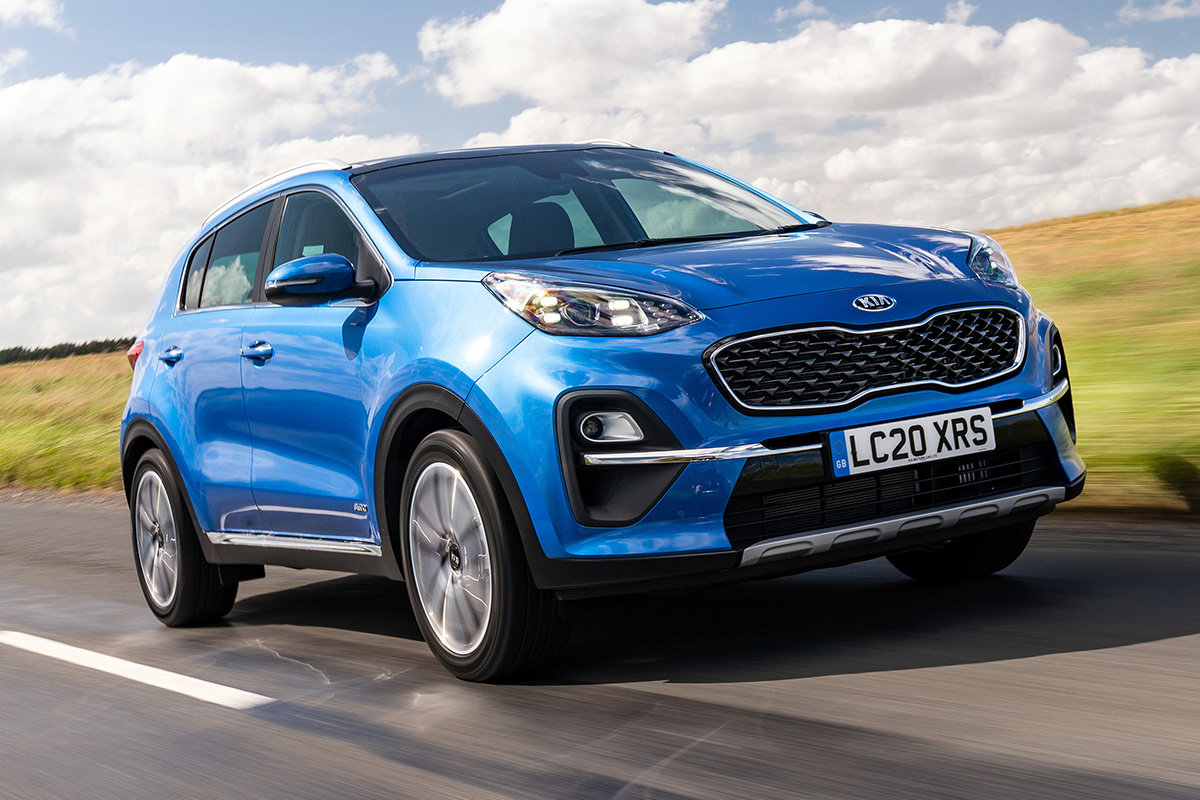 7. Kia Sportage
New sales year-to-date: 26,020
A long warranty, a spacious interior, keen finance deals and generous equipment levels have helped the Sportage to its place as Britain's favourite family SUV, a position it's held for quite some time now. A new model, due later this year, will only heighten its appeal.
Read our expert review of the Kia Sportage
Search for a used Kia Sportage on CarGurus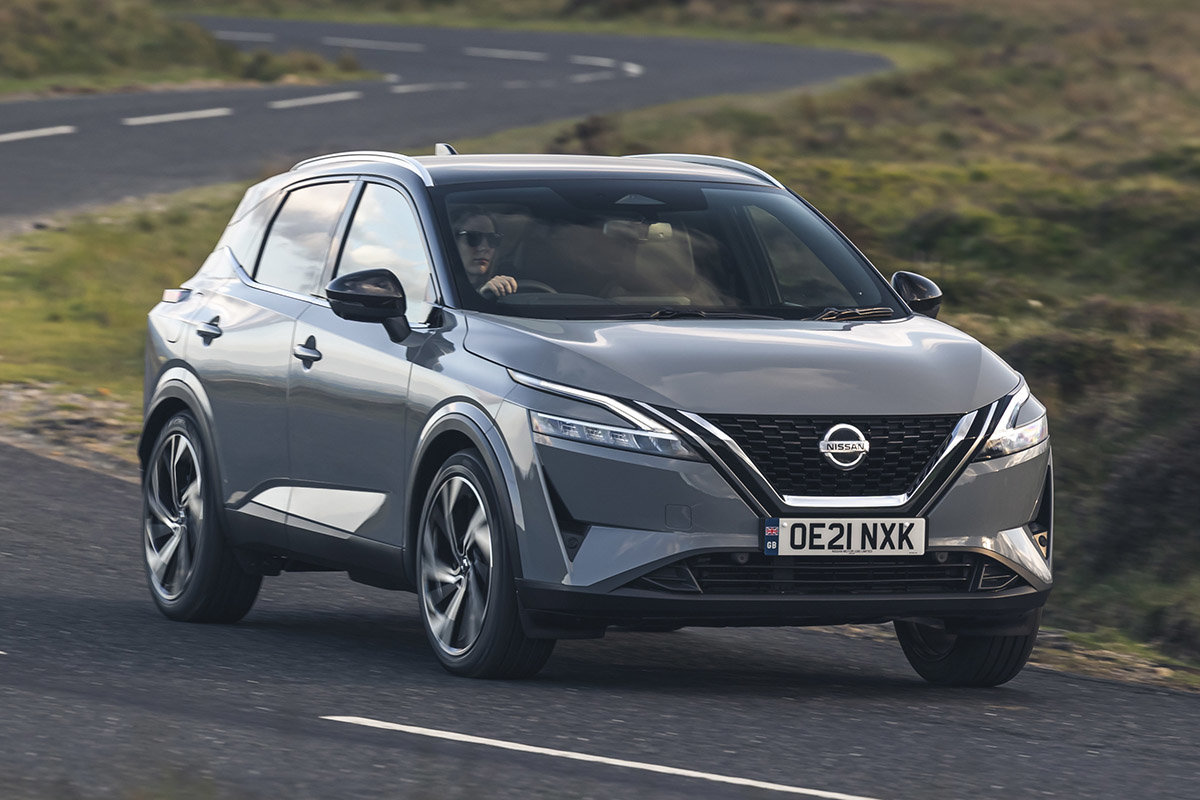 8. Nissan Qashqai
New sales year-to-date: 25,373
You'd normally expect the Qashqai to be higher up the table than this, but there's a good reason: this year, an all-new model is rolling out, so it's to be expected that sales have dropped slightly as the changeover from old to new took place.
Read our expert review of the Nissan Qashqai
Search for a used Nissan Qashqai on CarGurus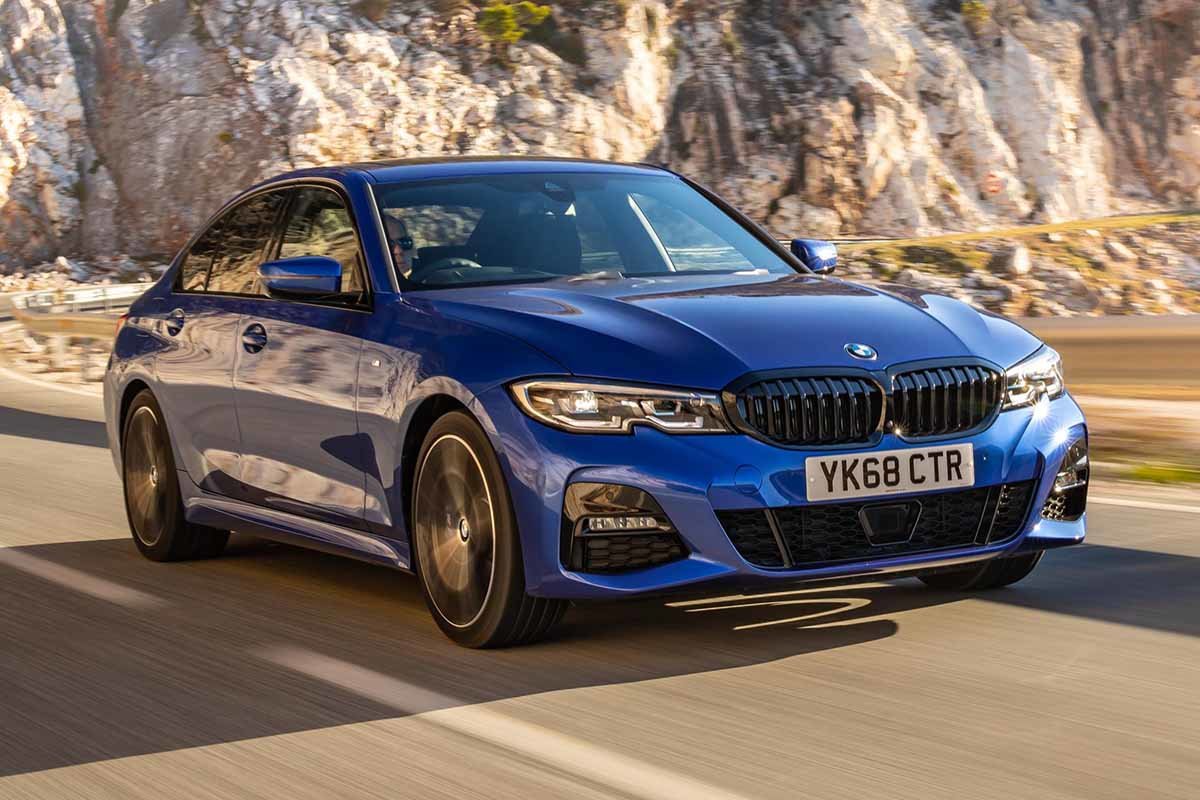 9. BMW 3 Series
New sales year-to-date: 24,948
It's no surprise to find the BMW 3 Series somewhere in this table; it's long been Britain's most popular executive saloon, and as the rival Mercedes C-Class takes a dip in sales as the old model bows out, it's likely to cement that position this year.
Read our expert review of the BMW 3 Series
Search for a used BMW 3 Series on CarGurus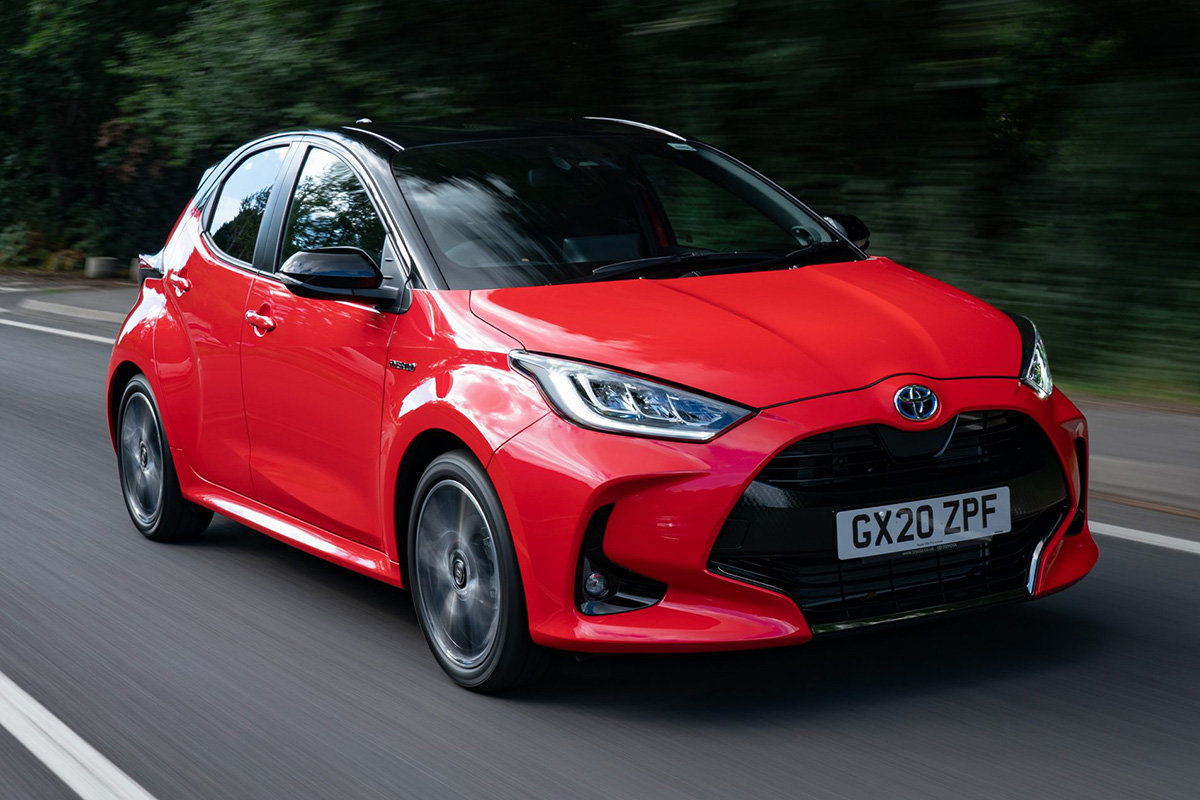 10. Toyota Yaris
New sales year-to-date: 24,522
Proof of just how right Toyota's got it with the latest, all-hybrid Yaris comes in its strong showing in the sales charts. But another reason for its high place here is that Toyota built up a stock of semi-conductors before the pandemic. It therefore hasn't been hit as hard by the crisis, and buyers have been able to get hold of a Yaris much more easily than some other models.
Read our expert review of the Toyota Yaris
Search for a used Toyota Yaris on CarGurus
Used Car Sales in the UK
There are two sides to every coin, and the story of used car sales in the UK is the heads to new car sales' tails. This year has seen a huge boom in demand for used cars, which has for the most part been driven by buyers' inability to get hold of new cars.
The reason is simple: most new cars are sold using finance packages or leased these days. When those finance or lease deals come to an end, customers opting not to pay their balloon payments (or lessees, who have no choice), must give their cars back.
The trouble is, these customers are then finding there's a long wait to get hold of a replacement. So, rather than go without a car for all that time, they're turning to the used car market – either to source a cheap banger in the interim, or to take out a new finance or lease deal on a nearly-new car.
The result is that used car transactions are close to pre-pandemic levels; in the third quarter of 2021, 2,034,342 used cars were registered, which is just -6.2% down on the same period of 2020, which was itself strong due to pent up demand following Covid lockdowns. By the end of the third quarter of 2021, used car sales were 16.4% higher rather over the same period in 2020.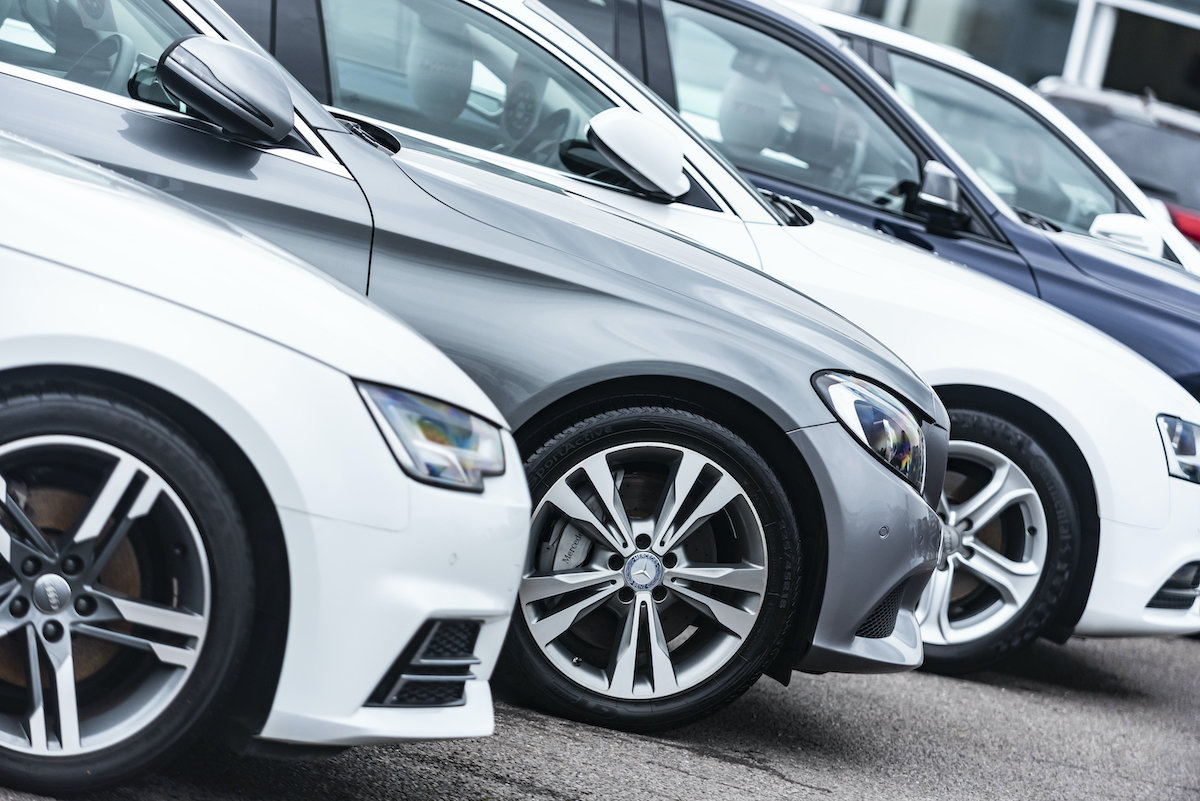 As with the new car market, demand for used electric vehicles and plug-in hybrids continues to increase, with 14,182 and 14,990 respective registrations in the third quarter of 2021 representing year-over-year growth of 56.4% and 43.3%. Despite this, petrol and diesel models still accounted for 96.4% of used car sales in the third quarter of 2021.
But the used car market faces its own supply issues. The used market is fed by the new, with buyers part-exchanging their old cars in favour of younger, fresher models.
Among buyers who own their cars outright, however, fewer are heading to showrooms at the moment as a result of the long waiting lists, while some buyers on finance deals are choosing to pay their balloon payments and keep their cars instead of changing them.
That means fewer cars are being part-exchanged at dealers and making their way on to the used market. Combined with the increased number of buyers seeking to buy used, that's causing demand to outstrip supply, with the result that used car values have actually risen in recent months – a relatively unheard-of phenomenon.
The 10 Best-Selling Used Cars in the UK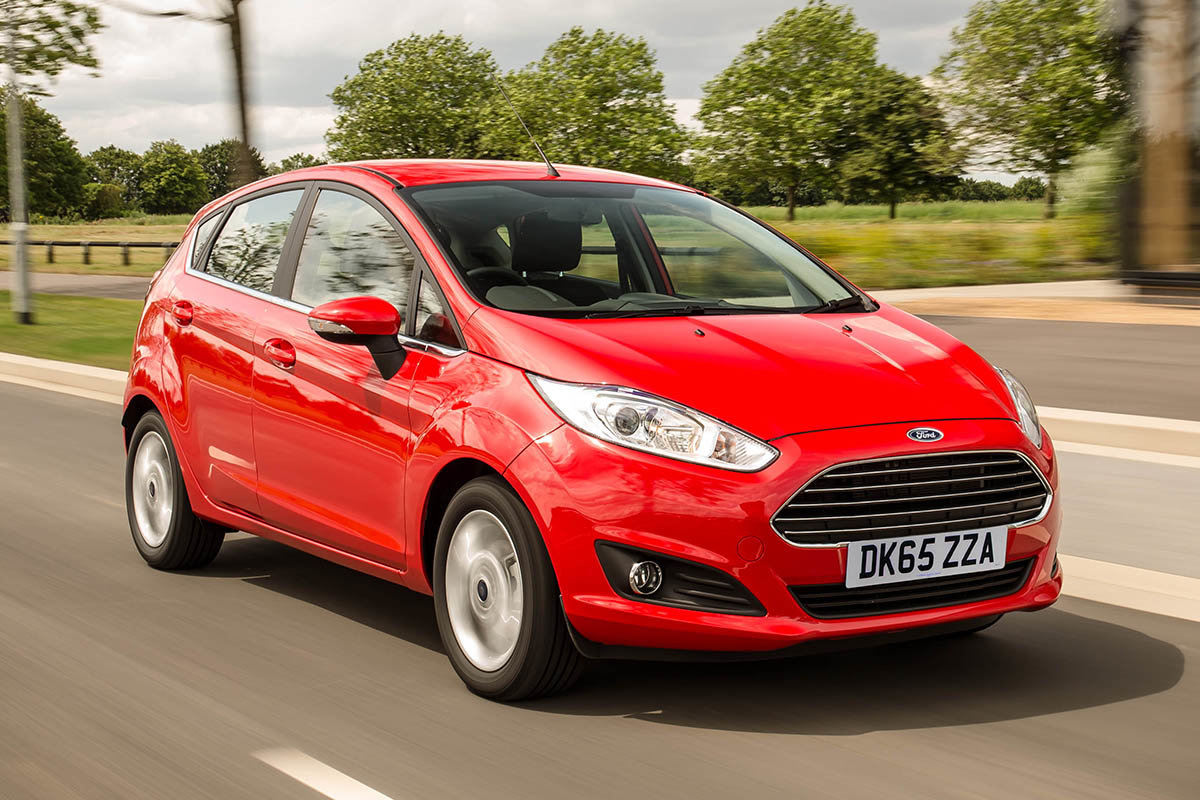 1. Ford Fiesta
Used sales in Q3 2021: 88,941
It might come second in the new car charts, but in used car terms the Fiesta is king of the hill. It's great value, great to drive, cheap to run, spacious and good-looking – and given its ubiquity, it isn't hard to find a nice example to call your own.
Read our expert review of the Ford Fiesta
Search for a used Ford Fiesta on CarGurus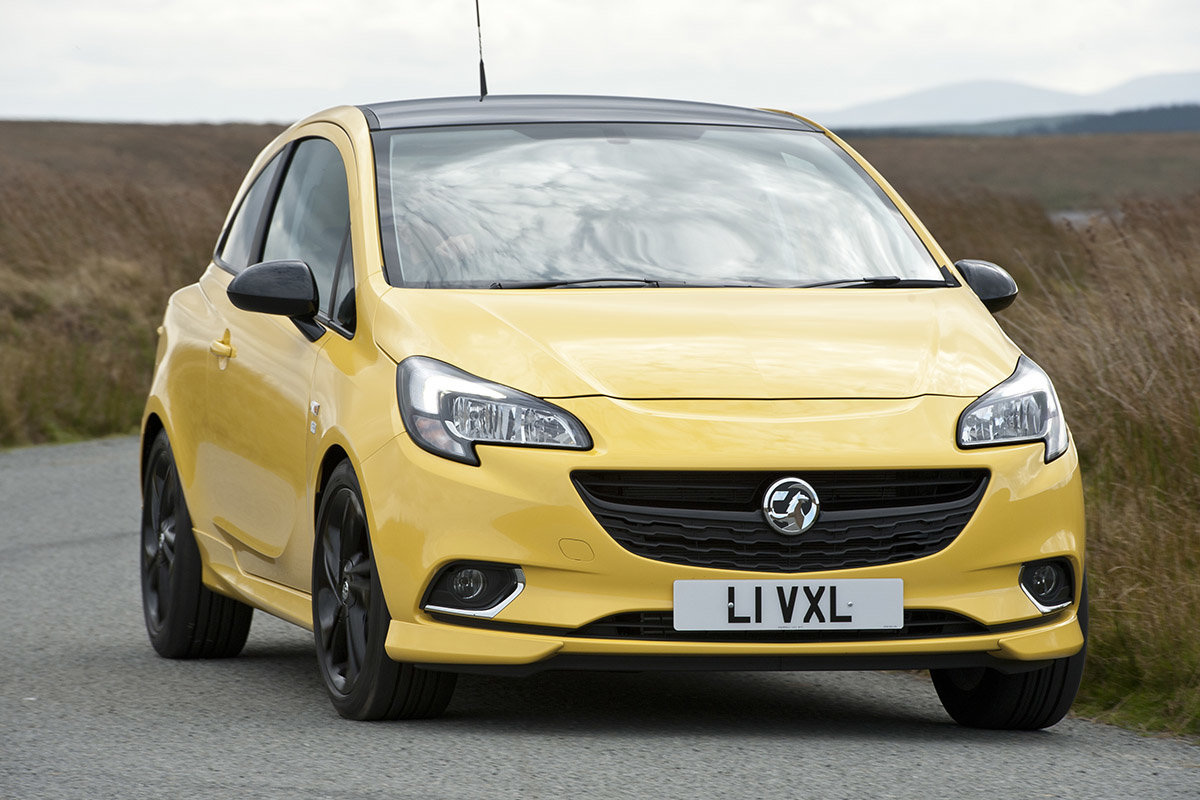 2. Vauxhall Corsa
Used sales in Q3 2021: 70,983
No matter which generation of Corsa you're looking at, it's a seriously good value small car, with a solid-feeling interior and lots of equipment. That's especially true if you go for one of the many special editions that are available. No wonder buyers love it.
Read our expert review of the Vauxhall Corsa
Search for a used Vauxhall Corsa on CarGurus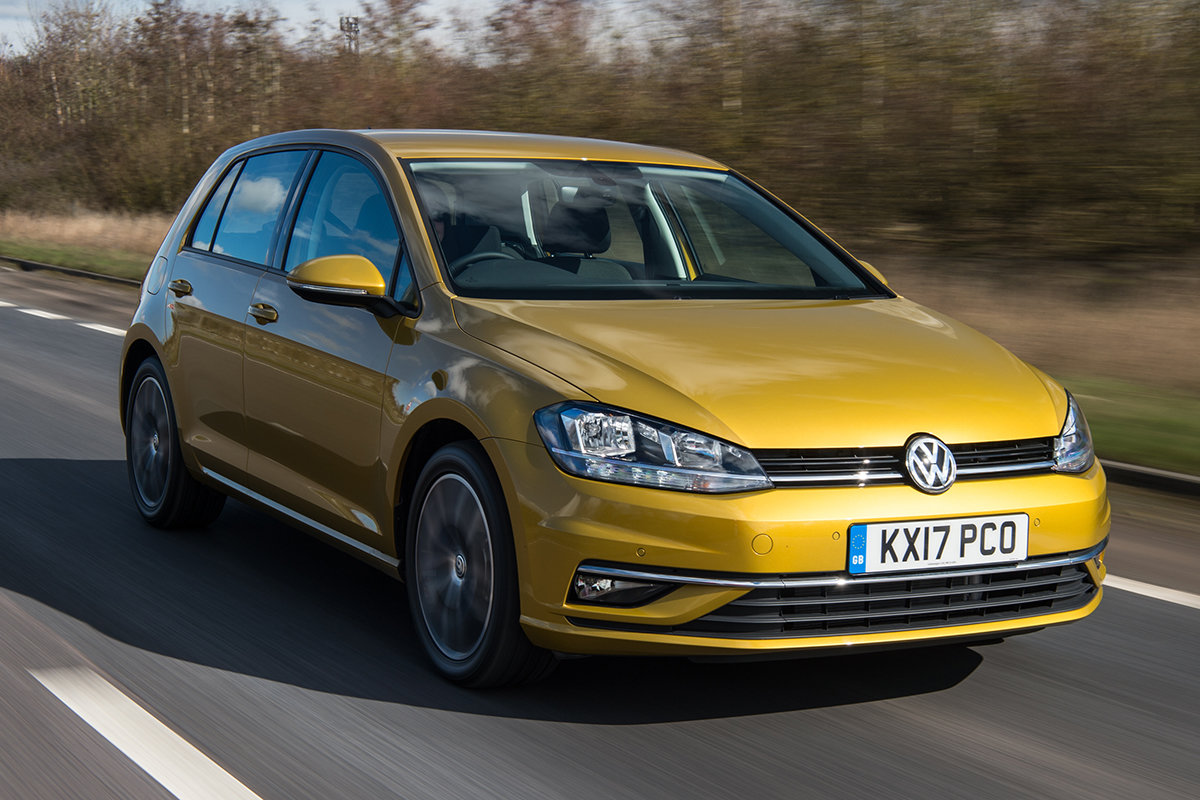 3. Volkswagen Golf
Used sales in Q3 2021: 66,072
The VW Golf is one of Britain's best-known cars, and not for no reason; its combination of efficiency, comfort and quality makes it extremely desirable on the used market. Buyers also love the wide range of engine options, while the hot GTI blends usability and driving fun seamlessly.
Read our expert review of the Volkswagen Golf
Search for a used Volkswagen Golf on CarGurus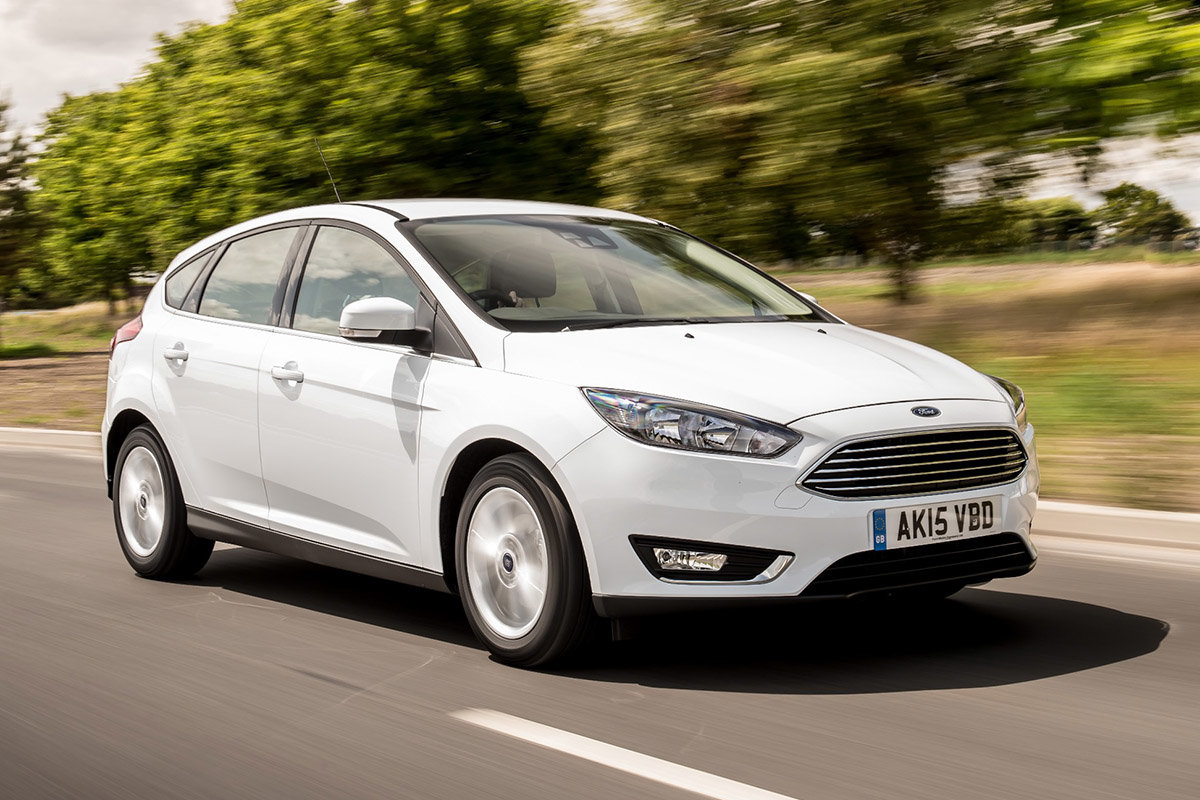 4. Ford Focus
Used sales in Q3 2021: 66,072
The Focus's excellent blend of ride and handling make it brilliant to drive, but that isn't the only reason it's popular with used car buyers. There's plenty of choice simply because there are so many Focuses on the market, and that ubiquity also means cheap prices.
Read our expert review of the Ford Focus
Search for a used Ford Focus on CarGurus
5. Vauxhall Astra
Used sales in Q3 2021: 53,223
Used car buyers often seek out bargains – and the Vauxhall Astra is just one of those. With low used values, you get a lot of car for your cash with an Astra, and the latest model is good to drive, spacious and well equipped.
Read our expert review of the Vauxhall Astra
Search for a used Vauxhall Astra on CarGurus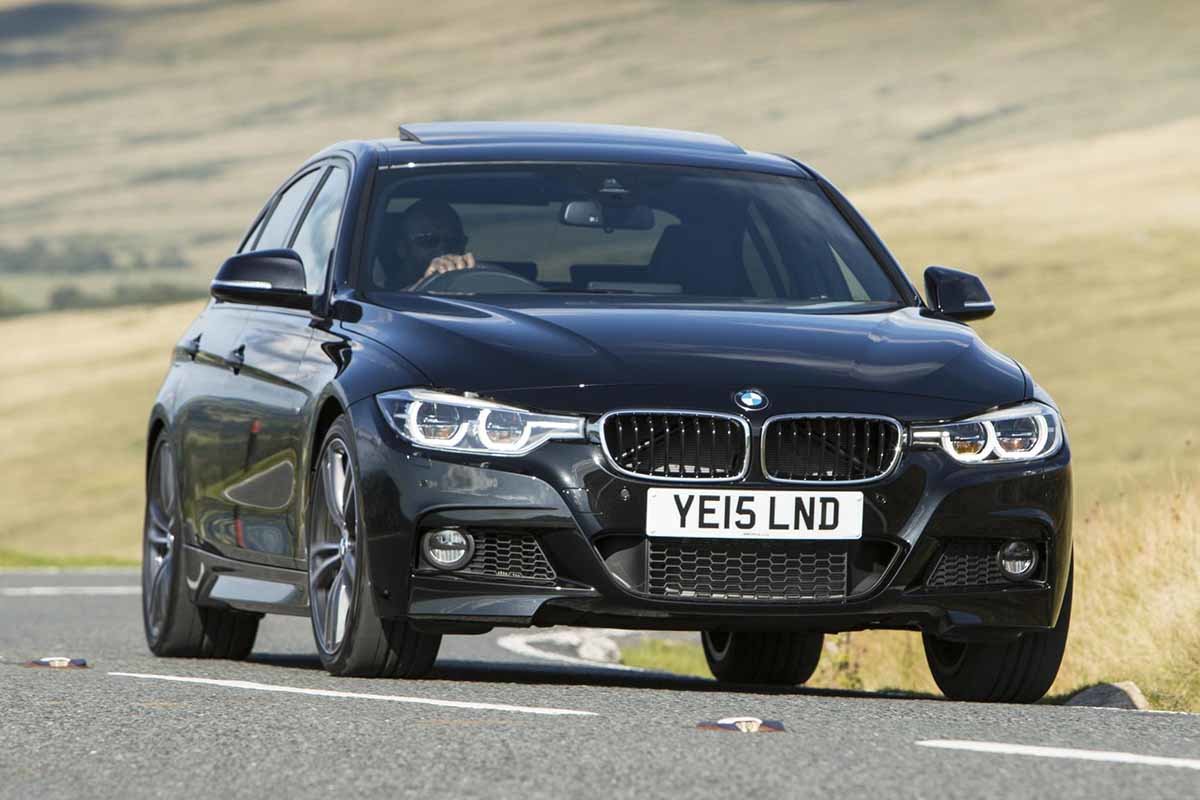 6. BMW 3 Series
Used sales in Q3 2021: 45,745
The BMW 3 Series practically invented the concept of the sports saloon with an upmarket badge, and these days its superb handling and beautifully finished interior makes it the most sought-after of the breed, whether you're spending £2,000 or £20,000.
Read our expert review of the BMW 3 Series
Search for a used BMW 3 Series on CarGurus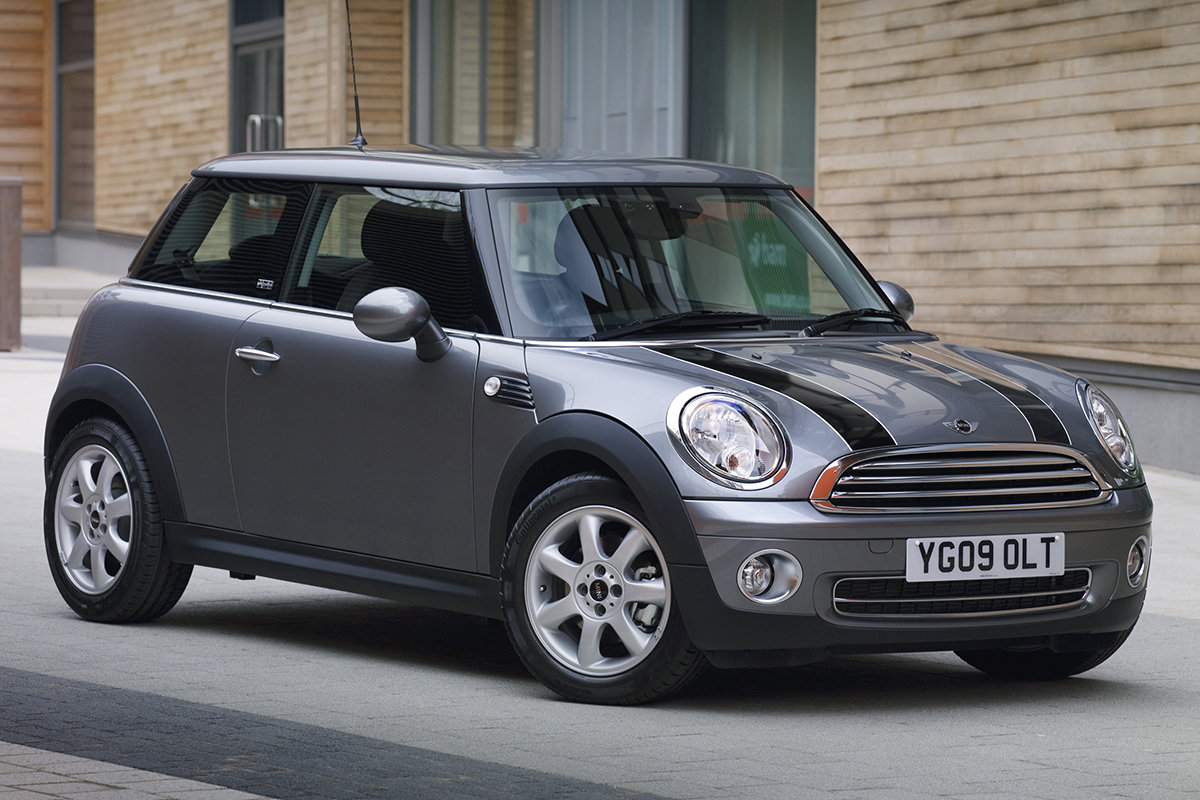 7. MINI Hatchback
Used sales in Q3 2021: 44,372
There's a MINI on every street corner, or so it seems – it's the perfect car for small car buyers after something fun and fashionable, with a bit more personality than the norm. And with a huge choice of colours, decals, and special editions, there's a MINI for every mood.
Read our expert review of the MINI Hatch
Search for a used MINI Hatch on CarGurus
8. Volkswagen Polo
Used sales in Q3 2021: 41,450
It's a rare occasion that the Volkswagen Polo doesn't feature somewhere in this top ten – it's one of the classiest small cars out there, and its big-car feel is something buyers really value.
Read our expert review of the Volkswagen Polo
Search for a used Volkswagen Polo on CarGurus
9. BMW 1 Series
Used sales in Q3 2021: 32,781
The 1 Series might be the smallest BMW-badged model, but it's still a big-hitter in terms of sales. The latest model, launched in 2020, moved away from BMW's traditionally favoured rear-wheel-drive layout in favour of a more conventional front-wheel-drive setup. Among other things this helps to libeate more interior space, which combined with a high quality interior and a strong engine range makes for a great buy, new or used.
Read our expert review of the BMW 1 Series
Search for a used BMW 1 Series on CarGurus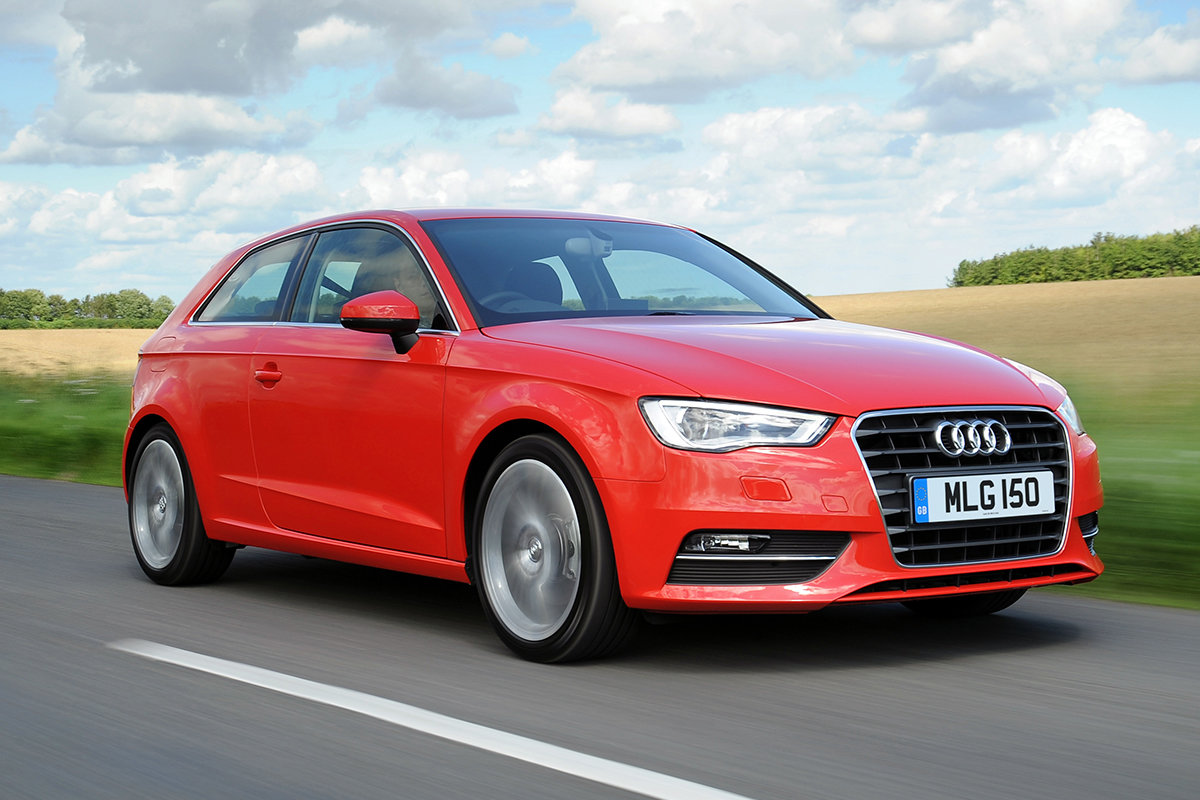 10. Audi A3
Used sales in Q3 2021: 32,584
Buyers looking for a quality family hatchback seem to love the Audi A3. And can you blame them? Its winning blend of quality, fine driving manners and smart styling make it incredibly desirable – and used values aren't quite as steep as you might expect. In November 2021, CarGurus also named this Audi A3 as the best used family car you can buy.
Read our expert review of the Audi A3
Search for a used Audi A3 on CarGurus
Related Topics: